Changing a Job: How to Become a Project Manager?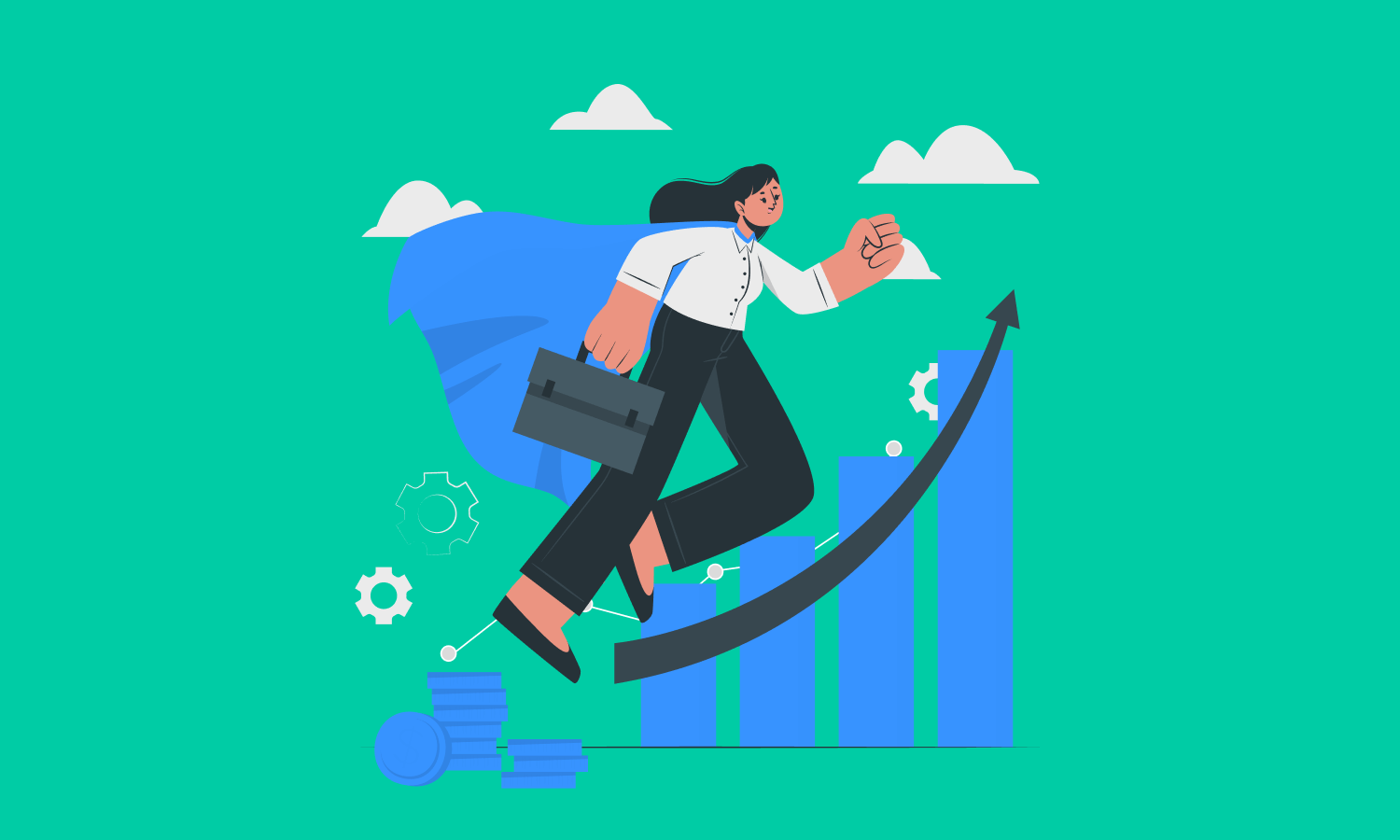 As fast as the digital environment and business world are changing, so are the popular jobs. A project manager is a beneficial career as its popularity is growing day by day.
In order to lead the team in the right direction, a skillful and enthusiastic project manager is a must. It is someone who keeps things together and knows how to rock. 
How to become a project manager if your current position has nothing to do with PM? If you are wanting to change your profession and are preparing to become a project manager but don't know where to start, then this post is right what you need. It will cover the most essential aspects of the job and let you dive into the core details.
What  Does it Mean to be a Project Manager in 2021?
If you think that the career of a project manager requires complex knowledge, special skills, efforts, and even a predisposition to this area, then you are wrong. Project management is a discipline that you can learn from scratch, or get into it from a related or even completely unrelated field.
Many useful articles have been written about how to become a project manager without experience. But very often those people who work side by side with PMs also want to get into this profession. For example, marketers, designers, business analysts, and even developers.
If you are a leader of a group that prefers to keep everything and everyone organized, your chances to be a project manager are good. However, project management is one of the most complex fields of work, so be ready for challenges. Project managers are responsible for leading projects through:
initiation

planning

execution

control

completion
They always work in a team and they need to adapt to different people, environments, situations, and cultures.
You will be the first person your team members go to when a problem occurs and they will expect you to answer any inquiry. Nevertheless, do not be scared – this is what makes the project manager career path more interesting.
In fact, project managers are similar to psychologists as they deal with various formal and informal interactions. They should be ready to recognize what challenges, desires, and expectations employees and customers have. 
PMs must be aware that the entire responsibility of the project's success will fall on their shoulders. It is about being accountable for mistakes that your team players make or for any customer complaint. That's why it is crucial to focus both on the accuracy of your work and that of your team.

The profession of a project manager is changing and facing new demands. If you prefer diversity, this is the type of career you'll never get bored of. For example, the latest trend in many businesses and spheres is remote working. This kind of working requires extra skills to manage a distributed team and control all the project issues from home. Yet, your expertise in the PM field will prove helpful whenever you'll come across similar situations and issues in the future.
However, let's get back to the description of the PM profession. If you are thinking about how to become a project manager, you need to understand in detail all your future responsibilities.
Responsibilities and duties of project managers
The duties of project managers may differ depending on the industry they work in. Here are some of the most common project managers' responsibilities:
coordinate projects through the

project lifecycle

track all project management phases

set and manage project expectations with stakeholders

initiate and maintain a detailed project management plan

motivate and mentor project team members

provide all team members with the necessary information

prioritize tasks

develop business relationships

establish

effective communication

with other departments

prepare forecasts for revenue and resource requirements

initiate project status meetings,

daily stand-ups

, and retrospectives

create and update project documentation

track work times

follow up on the risks and opportunities 

align different teams to maintain the quality of deliverables

constantly care of customer satisfaction

manage KPIs

prepare recommendations for project improvements

manage budgets

conduct training and workshops

obtain customer feedback

measure project performance with the help of special techniques and tools

evaluate team performance
What skills does a project manager job require?
It is the wrong way to think that knowledge of project management is enough for you to become an effective PM. If you want to succeed, you should pay attention to your soft skills as well. 
Project managers should have an adequate level of knowledge to identify problems and suggest possible solutions. You might be used to performing individually, but project management is all about teamwork. 
This career path creates many opportunities for other future careers. Here are some essential skills for successful project managers:
strong leadership

advanced communication and negotiation

critical thinking

strong interpersonal skills

strong organizational and multitasking skills

solid understanding of risk management processes

expert knowledge to meet specific circumstances

self-management skills

ability to control all budget issues

time management skill

problem-solving skills

making decisions under pressure

ability to document data

analytical skills

creative mindset

attention to details

ability to meet deadlines and maintain schedules

self-motivation

awareness of

modern project management tools
How to Become a Project Manager?
Before you begin managing your first project, you have to verify if this career is right for you. Interview other project managers, reach out to them and ask all essential questions. Try to find appropriate courses that provide tasks and assignments designed to make you interact with this business branch.
The following websites will help you to find great online PM education programs: 
Coursera

edX

Alison

Udemy

Simplilearn
It is a bad idea to start working as a project manager without having previously discovered the processes and tools used in PM. You have to try to explore them before you take part in a real project.
Make sure you write down all of the aspects that your future workplace must include. Create a list of what you never want to deal with in your future career. 
If it is possible, try to find a mentor. His/her purpose is to honestly highlight your mistakes so that you can use them to further develop yourself. Actually, it is not so easy to find such professionals who will want to share their wisdom and knowledge. Most of them will agree to do this in return for some help with their tasks. However, this is a good option, as you will be involved in real projects and they will supervise you while doing so.

Choosing the best way for managing your projects
There are so many ways of managing projects and product development. Being a project manager, you will have to select appropriate approaches to the project management process and its methods, methodologies, and frameworks. New project management trends and frameworks appear all the time. and if you think it will be enough knowing only Agile for the rest of your career, you are wrong. 
Everything will depend on your company, project, team, and industry. Healthcare project management will require specific frameworks and tools while managing construction projects will require absolutely other ones. You can't solely rely on the use of a particular method. You will probably get to work with more than just one throughout your career.
Here're only some of the ways in which you can manage a project to make them easy to understand:
Waterfall methodology

represents a traditional way that breaks your workload into a series of related tasks that you must execute in a strict order.  According to the approach, you must complete each task before starting to work on another one. The idea implies investing more time in the early stages of project development to save maintenance time and prevent mistakes. 

Agile project management.

It includes a series of practices and principles that are best for initiatives and products that face different changes during their progress. In involves short delivery cycles (called sprints) and a dynamic work culture that supports continuous team collaboration. 

Scrum

is used by small cross-functional teams that work with a Product Owner who is responsible for the direction of the product. It also involves a

Scrum Master

who then serves the team and ensures that all obstacles are cleared. Scrum is used predominantly in software or product development.

Kanban method

allows getting a clear visual overview of tasks. It consists of a physical or online Kanban board with columns (the three most applied are To Do, In Progress, and Done). The method includes tasks written on cards that can be moved from one progress stage to another until they are completed. 

Extreme Programming

improves the quality of software, relying on quick sprints, frequent releases, and constant stakeholder collaboration. All these improve productivity. With this framework, PMs are able to avoid employee burnout and increase the quality of project deliverables.

Lean

provides the delivery of high-quality products with fewer people and resources in less time. It is focused on bottlenecks removal, customer value, and repeated process improvement to eliminate waste. Lean may help small teams to get great results in a short amount of time. It will move the main goal of valuable product delivery with fewer resources. 

PRINCE2.

According to the Projects In Controlled Environments2 control over the project is divided between a project manager and a higher-authority project board. The PM takes care of daily activities and team management, while the board is responsible for providing resources and setting business justification.

Six Sigma is the approach that is focused on quality control. The main goal is to reduce bugs, defects, and errors. The six steps of Six Sigma are: Define, Measure, Analyze, Improve, Control, and Synergize. Six Sigma is driven by data that has to be analyzed to discover nonconformities from the original specifications before an issue arises. The decisions are made in accordance with existing data and statistics. Six Sigma practitioners can achieve special Six Sigma Certification Belts levels, ranging from white belt to black belt.
The Critical Path

method is aimed to

prioritize tasks

and identify a project's shortest timeline. You will be able to investigate milestones, dependencies, and deadlines quite easier. First, a project model is created. Four elements are used: required tasks, the work hours needed for each task, dependencies, and milestones. A PM must decide which item is essential (critical activities) and which can be delayed without disturbing the project's final date (non-critical activities).

PRiSM

is Projects integrating Sustainable Methods. This approach takes environmental factors into account during the entire PM process. This is why it is commonly used for complex landscape, construction, and architecture projects. It assists project managers in eliminating waste, reducing pollution, and saving energy.
Right Tool is Half the Battle
If you are thinking about how to become a project manager, you should pay special attention to selecting an appropriate project management tool.
These tools can ease your work and eliminate the hassle of working with paperwork that can be lost forever. Your entire team will need a complete system for creating project documentation, communicating online, taking tasks and tracking progress, prioritizing, scheduling, and performing many more important objectives.
Even if you are a PM beginner, you should get used to using one or more advanced software. However, such universal tools as Hygger will eliminate your need to switch between different apps. Plan, schedule, and manage all your projects from a single place with Hygger!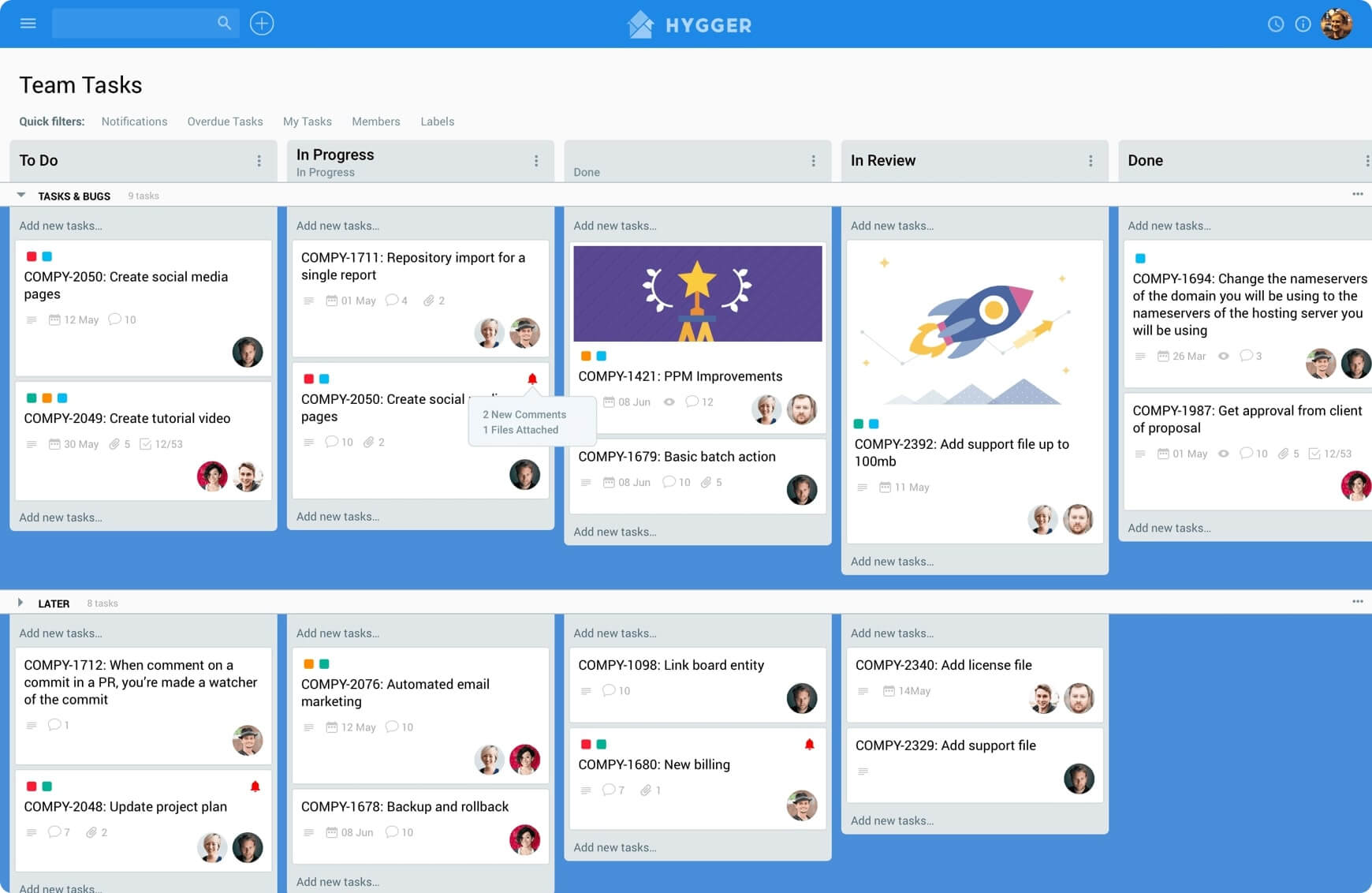 Conclusion
Your career doesn't have to stop at being a project manager. You may also evolve to being a portfolio manager or get a program manager position. They also hold the responsibility of managing and prioritizing future projects according to a company's strategy and rules. 
Use LinkedIn or such websites as Jooble and Glassdoor to find a project management job and see what the others are saying about the position. Finally, do not forget to try Hygger for free to start working with project management software or use it to track your own learning process. 
If you have no doubt that project management is the perfect career for you, do not waste your time and start the PM learning journey right away!