15 Best Construction Project Management Software in 2021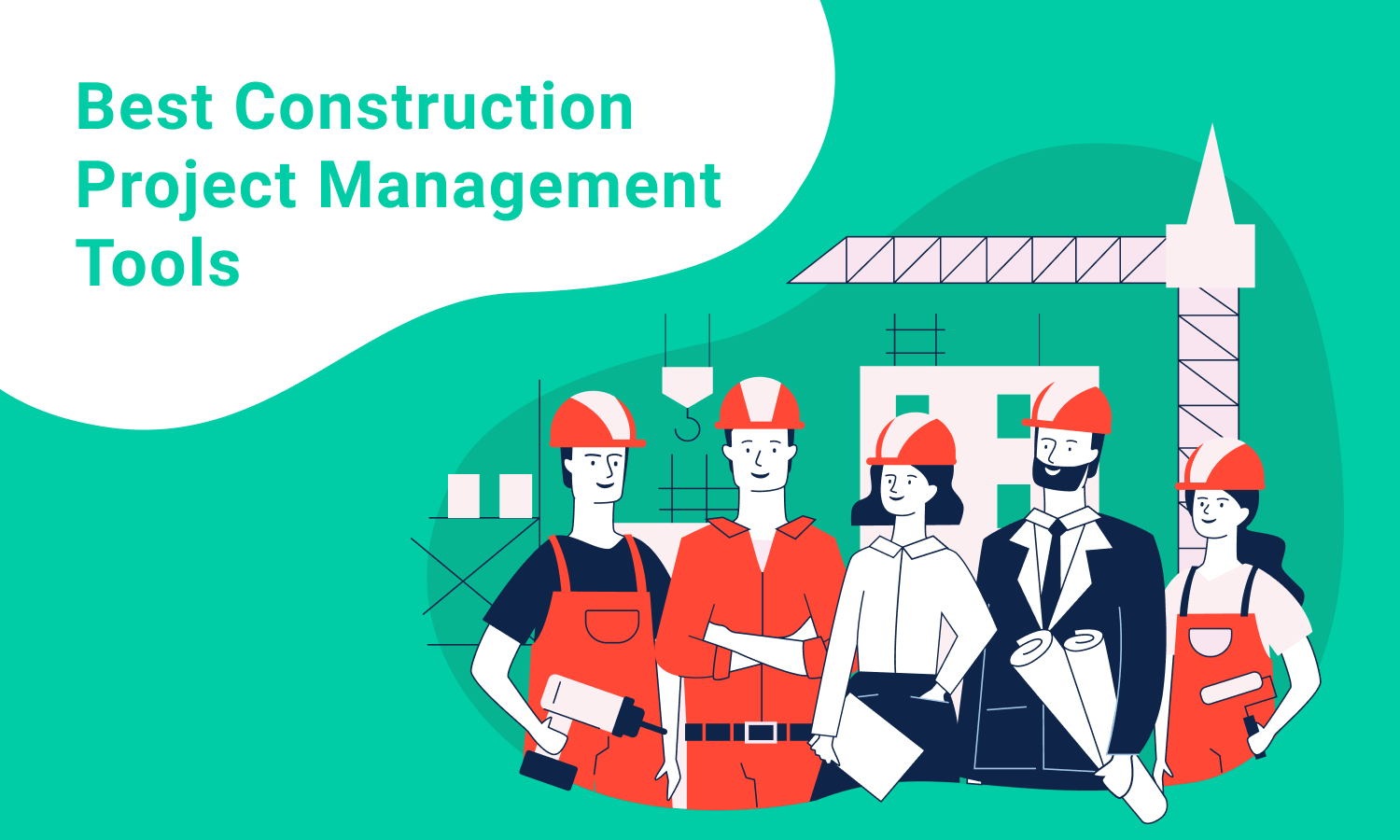 A construction project, like any other, consists of products, processes, and people. However, unlike most of them, construction projects are typically bigger in scope, complexity, and their components.
They have their own nuances and require special skills and project managers' efforts to be completed successfully.
Traditional supporting tools in the construction sphere such as a pen, paper, ruler, and spreadsheets have been supplanted by nowadays online technologies. Now construction companies have powerful digital construction project management apps designed to cover all construction management needs and ensure that everything goes according to plans, budget, and schedules.
This post is related to the best construction project management software review. Apply some of them right now and you'll be surprised about your great construction project management outcomes.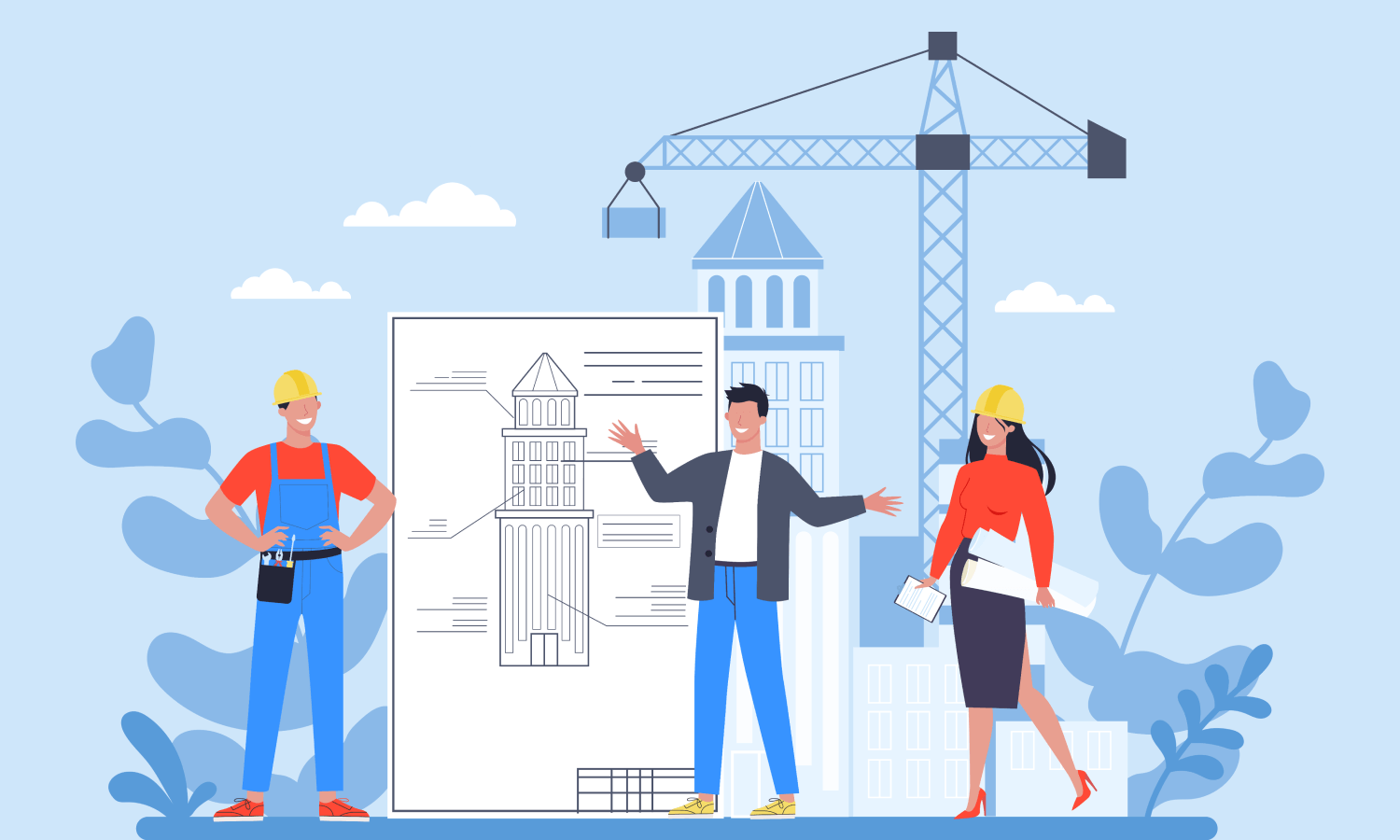 What is construction project management?
Construction project management is a specific area of PM application for construction projects that include commercial, residential, agricultural, institutional, industrial, heavy civil, and environmental directions.
What does construction management do?
No matter what direction is, construction relies heavily on the organization. This organization is the defining factor that separates profitable specialty contractors, general contractors, or construction management firms from those that fail.
Organizing construction processes can be difficult just because multiple companies and contractors have to work together to complete a single job. They need a powerful solution. Construction project management software for businesses can serve as this solution.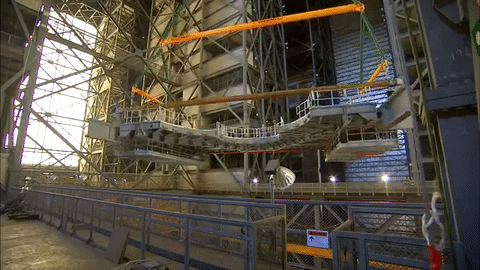 What are the types of construction projects?
There are many different types of construction projects, depending on the variety of construction sectors.
We may define two sectors in construction: residential and commercial. Depending on the sector, four types of projects can be defined:
Residential home building/renovation
Commercial/institutional construction
Engineering construction
Heavy industrial construction
It means that there are many types of projects that require construction management in order to be successful. Advanced construction management may be required for a simple home to a complex bridge, from engineering a garage to an airport retrofit project. Construction project managers are responsible for managing the beginning and end of a project build, often managing on-site to ensure safe and efficient construction.
Common construction project manager's responsibilities
A project manager runs construction project management. He/she is tasked with the coordination, planning, scheduling, budgeting, and supervision of the project.
Construction project manager responsible for the following tasks:
Determining which methods and strategies are appropriate for the project
Creating schedules and work timetables
Estimating and negotiating project costs
Budgeting
Communicating with customers and stakeholders
Leading or interfacing with workers, teams, and other construction professions
Working with construction, building, and regulatory specialists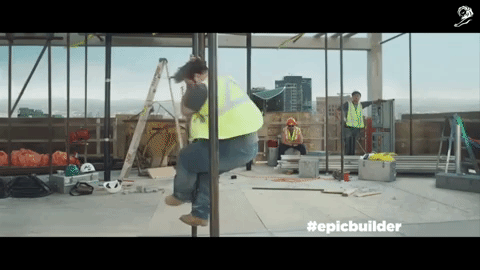 What is construction project management software?
Construction management software is designed to help companies to monitor off-site construction crews and track project progress. 
The most advanced paid or free construction management software needs to offer:
Project planning

Workforce management

Scheduling

Time management

Cost management

Quality management
Other features of the best free construction project management software may include to-do lists, crew routing, expense management, contract administration, safety management, and more.
Construction management tools are specifically tailored to the construction industry but not to general field service industries. 
To qualify for involvement in the construction management category, software solutions must:
Provide construction project managers with the ability to schedule construction workers

Track the project's progress

Gather project information to define resources and labor allocation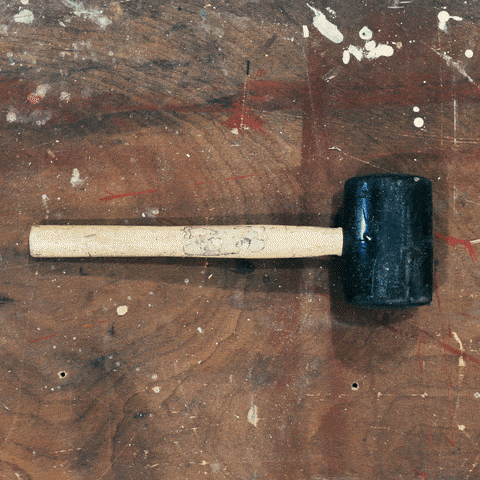 What is the best construction project management software?
Modern construction project management is significantly benefited by powerful tools and apps that automate administration tasks, facilitate scheduling and planning steps, simplify estimating, manage workload, centralize document management, and provide a construction project manager and his/her team with great communication channels.
What is the best project management software for construction? Here we gather the best construction project management software solutions that are valuable in completing construction projects.
Top Construction Project Management Tools
1. Hygger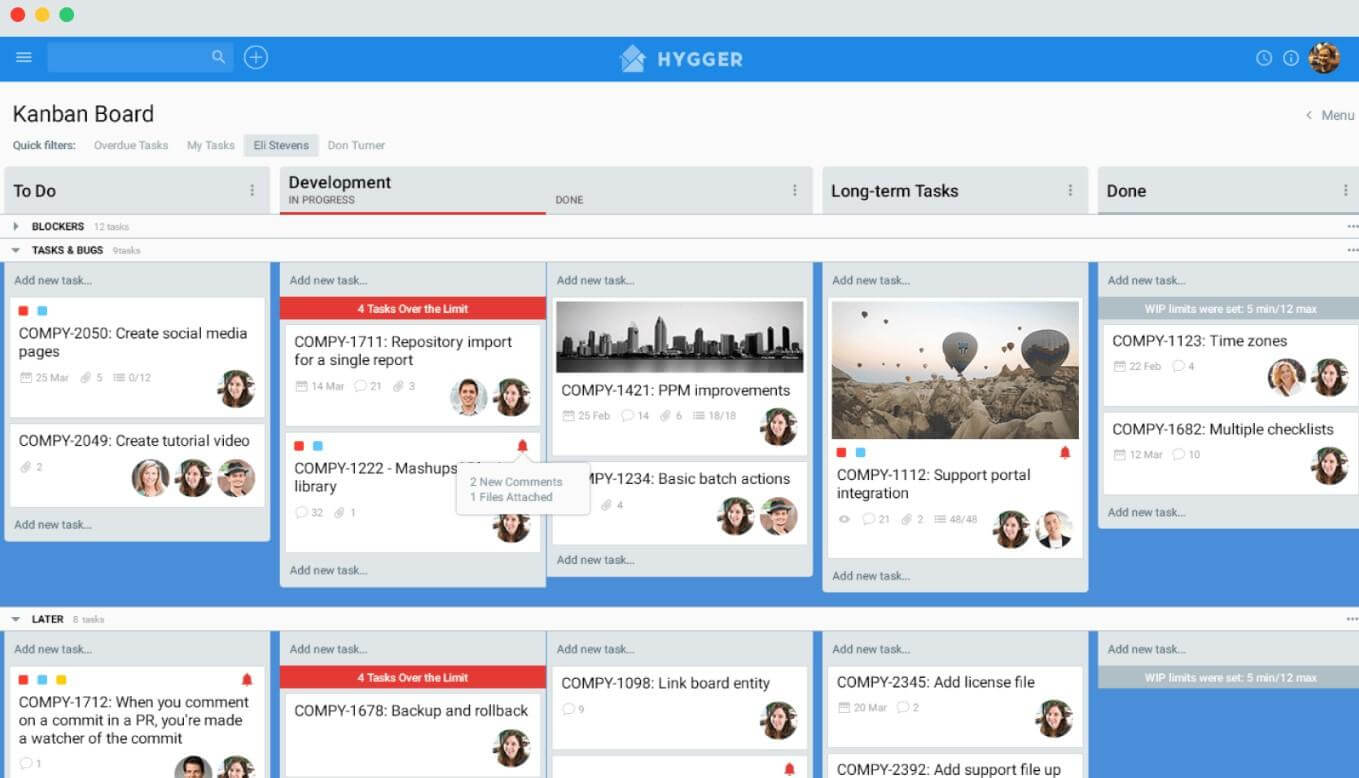 Hygger is a new generation of project management tools for product makers. The outstanding platform with built-in prioritization, tasks lists, custom fields, and multiple projects support perfectly suits for construction projects of any size and format.
Construction project managers are fond of using this tool that helps them to create and share high-level roadmaps, prioritize ideas and features, and execute their tasks on Kanban boards (or Scrum boards) or tasks lists. They can track and manage performance and balance resources through a convenient workload view.
Hygger also offers visual timelines where construction project managers can visualize plans and schedules, set dependencies in real-time, and do adjustments to keep construction people on track.
The solution has a set of comprehensive integrations. All the features and capabilities provided by Hygger.io are meant to give you the flexibility you need to effectively manage your construction team and outstanding projects.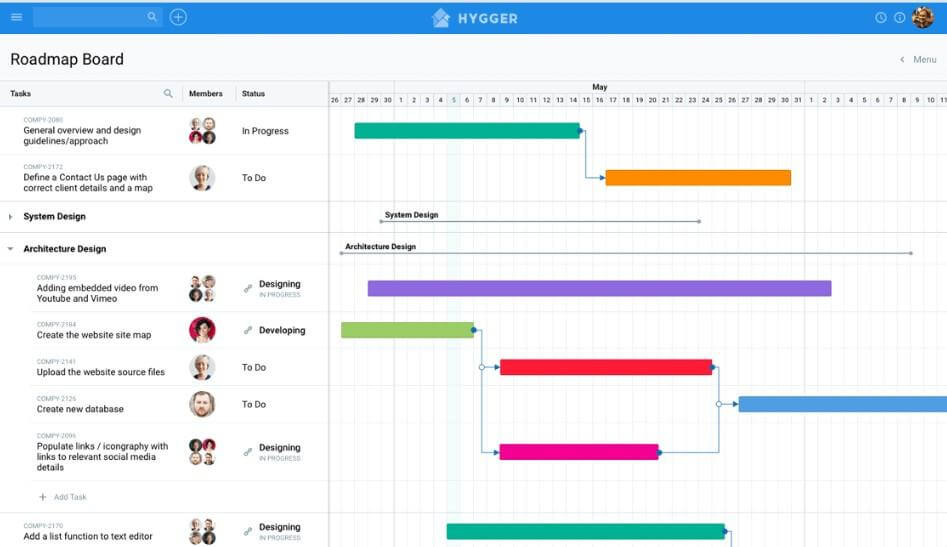 2. Procore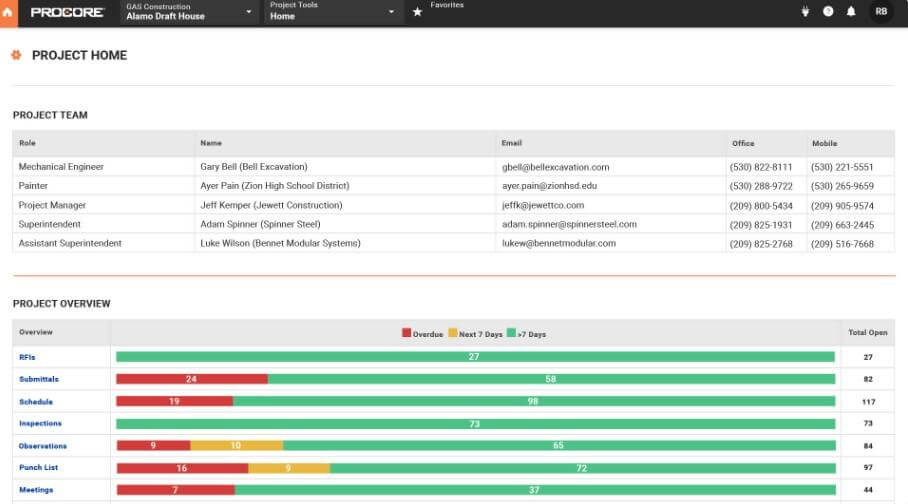 This project management software is designed specifically for the construction industry. Signing in, you get the latest web technologies to provide a powerful and secure cloud-based app.
Procore enhances teams to manage multiple projects and lets users track progress across devices. 
Here you will find common project management features as well as specific tools including a drawing management system or a change order tool.
Procore construction project management app keeps everyone on the same page without requiring extra skills and special knowledge.
3. PlanGrid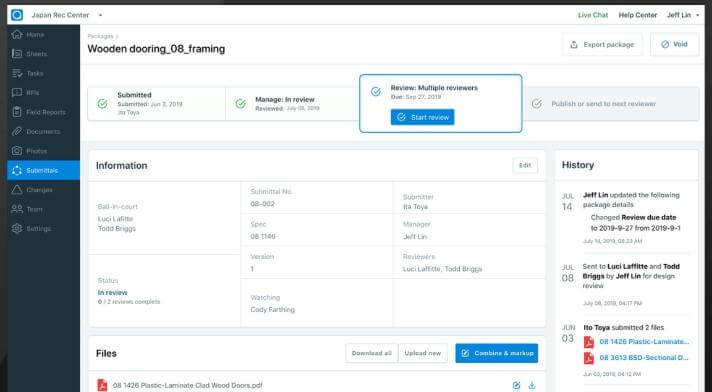 PlanGrid proposes construction project managers to use complex tools to meet all construction project management needs.
This construction project manager software provides contractors, managers, owners, and architects with access to information in real-time, enables great collaboration and gives actionable ideas. 
Any team member can manage specs, blueprints, photos, RFIs, reports, punch lists, and other info from any device. 
Project managers involved in commercial, heavy civil, and other industries all over the world use Plan Grid as the main construction management system that helps to build and manage from the current set, and controls the challenges in schedule and cost.
4. Aconex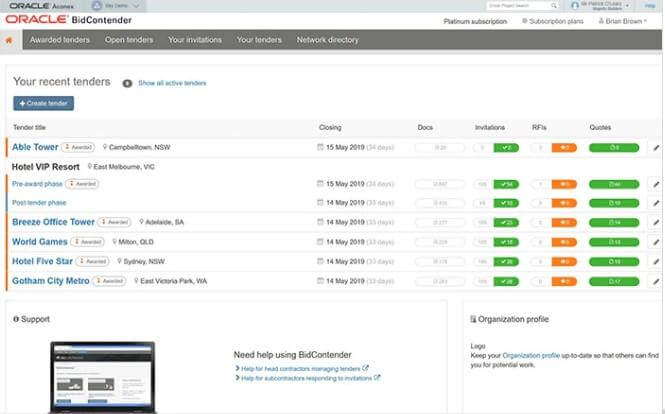 One of the popular cloud project management platforms is designed to help constructors manage processes and data across their complex projects.
Oracle Aconex can be proud of its enterprise users from 70+ countries. The tool perfectly unifies processes on a project-wide basis and connects workflow and communication processes. 
Construction project managers, who choose this software, get complete visibility and accountability as well as a full audit for every action. You'll also get great functional solutions for document management, project controls, workflow management, quality and safety, bids, and tenders. Integration with a dozen apps and services are also available (SharePoint, Google Maps, Quickbooks, etc.)
5. Wrike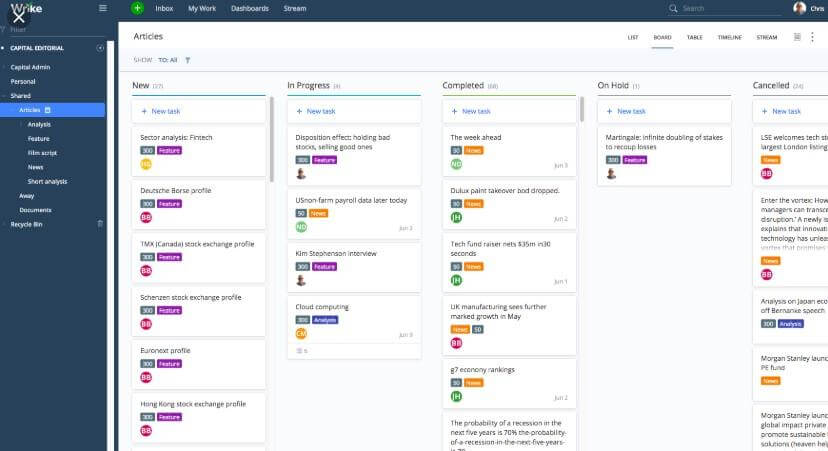 Wrike is well-known as a general PM solution. However, the service can be easily applied to the most complex construction management challenges.
The project management tool is good for large teams, it provides them with such useful features as custom dashboards, Gantt charts, workload view for resource management, structuring via folders, projects, and tasks and auto-assignment. 
Construction companies leverage the powerful features of Wrike to gain full visibility of their projects, streamline planning processes, optimize workflows, and centralize communication. All these features allow organizing all that you need and lets you break down large goals into manageable tasks.
6. Corecon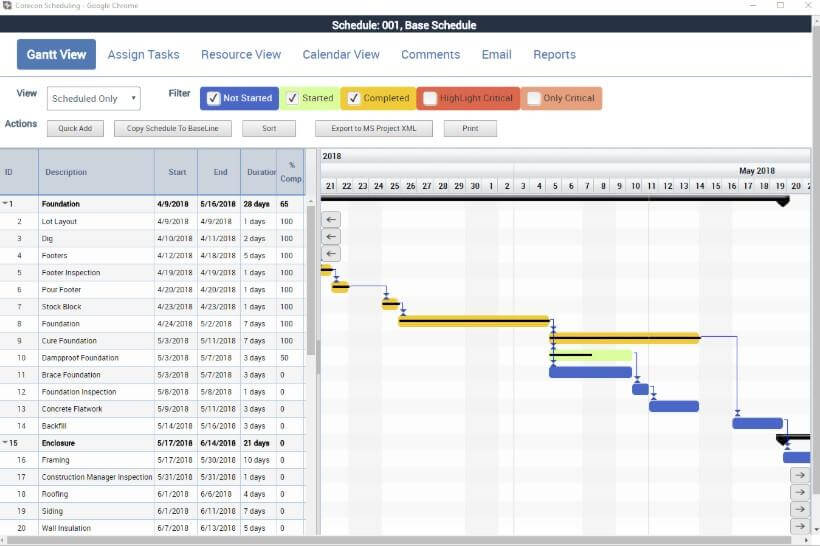 This construction project management software for small businesses provides powerful end-to-end management functionality. The service is built to give you and your workforce real-time access to data through its native Android and iOS applications. 
If you need contract administration and procurement management solutions or require workforce scheduling and quality control functionality, Corecon can provide you with the great features that you need.
Constructors also highlight the advanced analytics module that Corecon also provides. It helps to generate detailed reports of cash flows, billings, and procurement costs.
7. Stack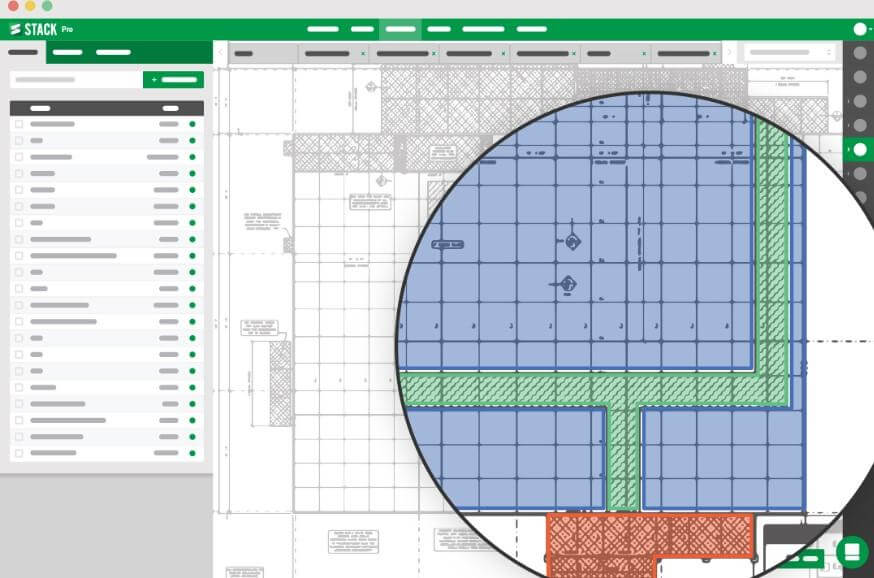 Stack was originally designed to help you conquer in the battle with time-consuming paper takeoffs or fumbling with cumbersome spreadsheets and outdated software.
The cloud-based platform looks appropriate for increasing speed and eliminating costly errors – it gives teams more hours in the day to focus on business growth. 
Stack looks like an ideal solution for any type of construction needs such as general contracting, plumbing, electrical, interior finishes, and mechanical.
8. CoConstruct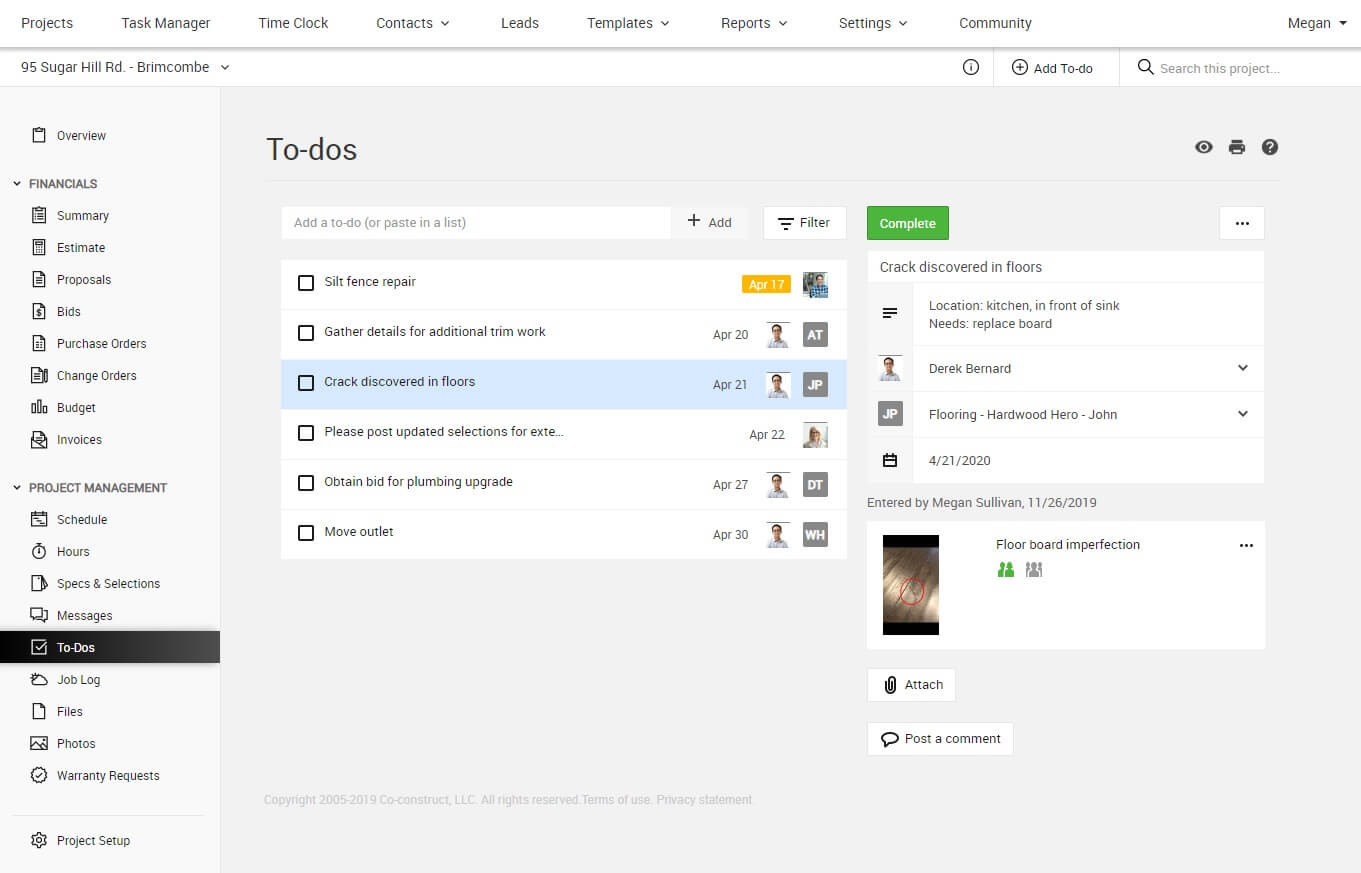 Another powerful construction project management software that provides custom home builders and remodelers with robust features for managing projects, financials, and customers.
CoConstruct allows syncing data from specifications, estimates, selections, bids, and budgets with QuickBooks Desktop or Online. You can manage your construction projects from the tablet or desktop, or using the mobile app.
The platform offers communication functionality, scheduling, client and subcontractor management, file management, change order tracking, warranty tracking, and more.
Construction project managers feature aids communication by allowing builders, contractors, and other team members to track to-dos, sync complex installations, coordinate schedules, and track job site activities. The tool also streamlines client communication by offering email, text, and SMS communication stored in one place.
9. RedTeam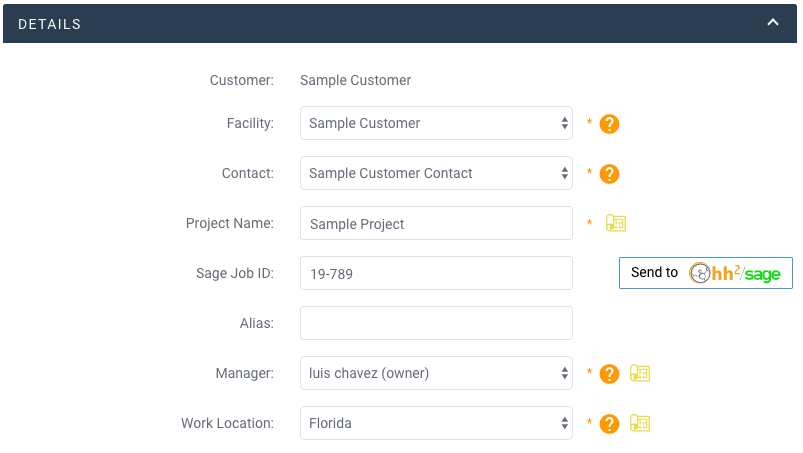 RedTeam is handy project management, construction financials, and document control tool suited for midsize commercial general contractors. This cloud-based app was developed by contractors to manage pre-construction, construction, and project closeout stages.
RedTeam will help you to connect your team members with the help of native apps for Android and iOS devices. RedTeam is designed to help with construction project scheduling, bid solicitation, estimating, contracting, and construction financials with real-time integration to QuickBooks Online. Additionally, it provides functionality for CRM, estimating, bid management job cost tracking and control, time capture, and expense management.
10. Viewpoint Team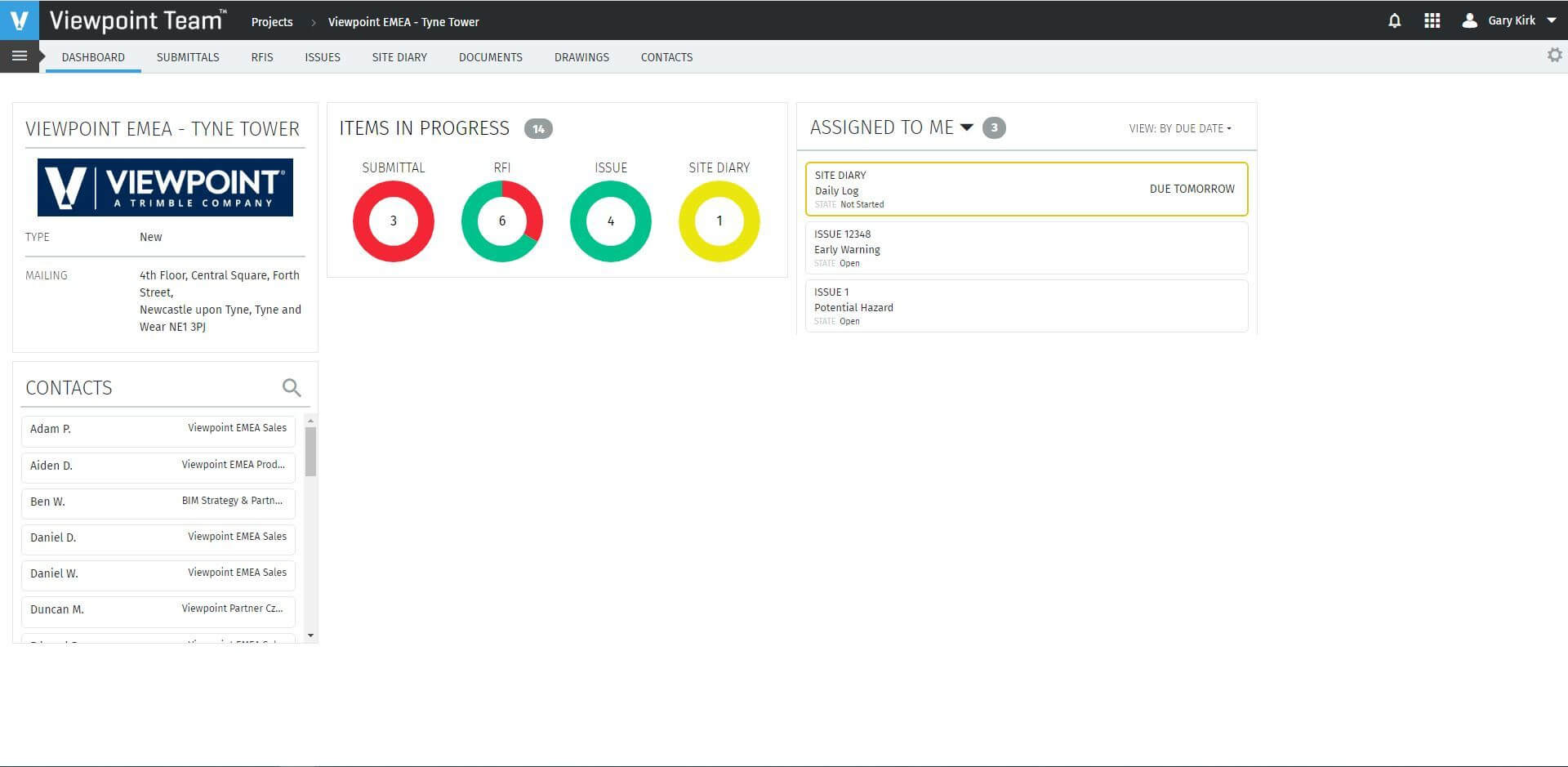 This cloud-based project management platform should be also presented in our list of the best construction project management tools.
Viewpoint Team can be used as a standalone platform or integrated with Viewpoint's ERP solutions. Your team may connect the back office with field operations and the extended project team and synchronizes data and workflows to support back-office processes and reporting.
The platform offers project teams secure and collaborative workflows to plan their projects. You may capture project risks, monitor, and mitigate them by assigning, tracking, and resolving issues. It also proposes secure cloud-based document management, so you can view and mark up documents and drawings.
Bonus: Top-5 free and open source construction management software
Completely free tools can not always be proud of advanced functionality and innovative features. However, even among free construction project manager tools, you may find rather interesting options. Here are a few of them that may come in handy in 2021:
This web-based and fully integrated free construction project management software proposes convenient modules designed to meet the specific needs of home builders and remodelers. It provides a central repository for all construction related project management communications. Buildtools helps to send and receive docs, emails, photos, and any project-related messages. It suits small businesses, large enterprises, and medium-sized companies.
If you are looking for a free and handy construction management solution that creates, stores and accesses all your construction documents and project management activities from one central location, then this tool is right for you. From any device, your team members can access and update critical information, notes, and statuses at any time. This is also one of the best construction management software for subcontractors.
Another cloud-based construction management solution that proposes free features for PMs. It is designed for residential contractors and small to midsize commercial subcontractors. The platform helps to manage various administrative tasks that incorporate job estimation, bidding, contract management, change orders, etc. Construction project managers can also plan out jobs with the help of the estimating functionality in this software.
This tool successfully bridges the gap between the field and the office team by enabling precise tracking of site issues and project deficiencies. Fieldwire helps constructors, engineers, foremen, site supervisors, and subcontractors to track issues involved in site tasks and projects that help in providing remedies to them. The mobile apps are available both for iOS and Android devices.
This is a free project-friendly cloud-based construction software. It tracks project performances, workforce operations, and material wastage. The tool offers full visibility on all your projects. You may easily track performance and specialized reporting along with it and can enjoy the decision-making process too. With its mobile app, you can keep your business within your reach.
Conclusion
Now you know more about What construction management means. Modern construction software is always about guaranteed project efficiency and reliable outcomes.
If you choose one of the construction project management apps from the mentioned list, you'll get outstanding and powerful features to manage the technical and financial aspects of your building projects.
Reliable platforms will help you manage tasks, track assets, resources, activities, and costs as well as monitor the team performance and progress. They'll provide you with the ability to communicate with your constructors and suppliers, and collaborate closely with customers, stakeholders, and team members. Feel free to try them and select the best option right for your needs!
FAQ
What does construction management mean?
Construction management software helps users effectively manage construction projects, resources, and customers. Such tools increase the efficiency and accountability of construction businesses while streamlining previously manual processes, such as daily internal communications, job scheduling, punch listing, etc.
What does a construction project manager do?
A construction project manager works with planning, scheduling, creating benchmarks, time management, risk management, budgeting, distributing resources, managing and communicating with staff, managing relationships with key stakeholders, etc.
What is the best project management software for construction?
The best construction project management software should contain such features as project management functionality, employee scheduling, and crew management, drawing and document management, estimating and bidding, accounting and financial management, risk management, and so on.
What are the key benefits of construction management software?
An efficient construction management tool allows easy access and sharing of documents, data, and other info related to a project, it also improves communication with team members and customers, increases accountability and transparency within a company, integrates existing processes and systems for seamless business and project management, and improves business growth.
Who uses construction management software?
Construction management tools can be used by any construction professional involved in a project. The users of construction management systems include owners, general contractors, managers, subcontractors, architects, builders, engineers, etc.