What is Six Sigma? A Complete Overview of the Method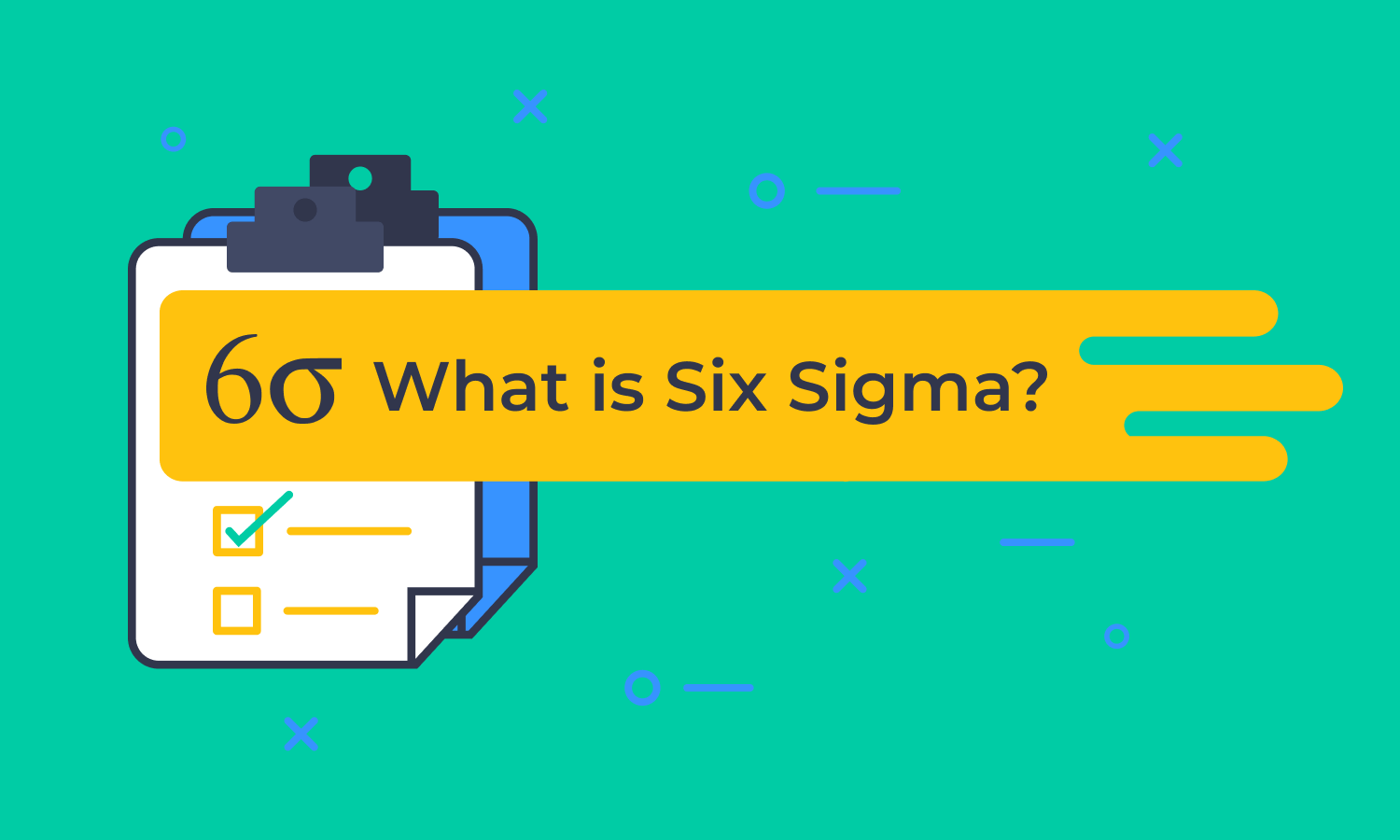 Six Sigma has become a common noun, especially over the last several years. What is the purpose of the Six Sigma approach that made it highly demanded all over the world?
The concept was even used by the U.S. government to fight with terrorism. Indeed, this methodology has served different customer bases across different parts of the world. Six Sigma may be referred to as a method, philosophy, or even a tool. Let's define the secrets of this powerful way of doing business that improves quality and productivity.
What is Six Sigma?
Six Sigma is a disciplined quality-control method that uses a data-driven review to limit mistakes or defects in and process. The approach was developed in 1986 by Motorola. 
Six Sigma is focused on cycle-time improvement. It also emphasizes time reducing manufacturing defects to a level of no more than 3.4 occurrences per million units or events. Often Six Sigma simply means a measure of quality that strives for perfection. Simply saying, Six Sigma is the way to work faster with fewer mistakes.
Some companies use their own names meaning the term Six Sigma, for example, "Zero Defects" or Operational Excellence". In recent years, this approach has evolved into a more general business philosophy, that is focused on meeting customer requirements and improving business products and services. Nowadays, Six Sigma can be applied to various industries.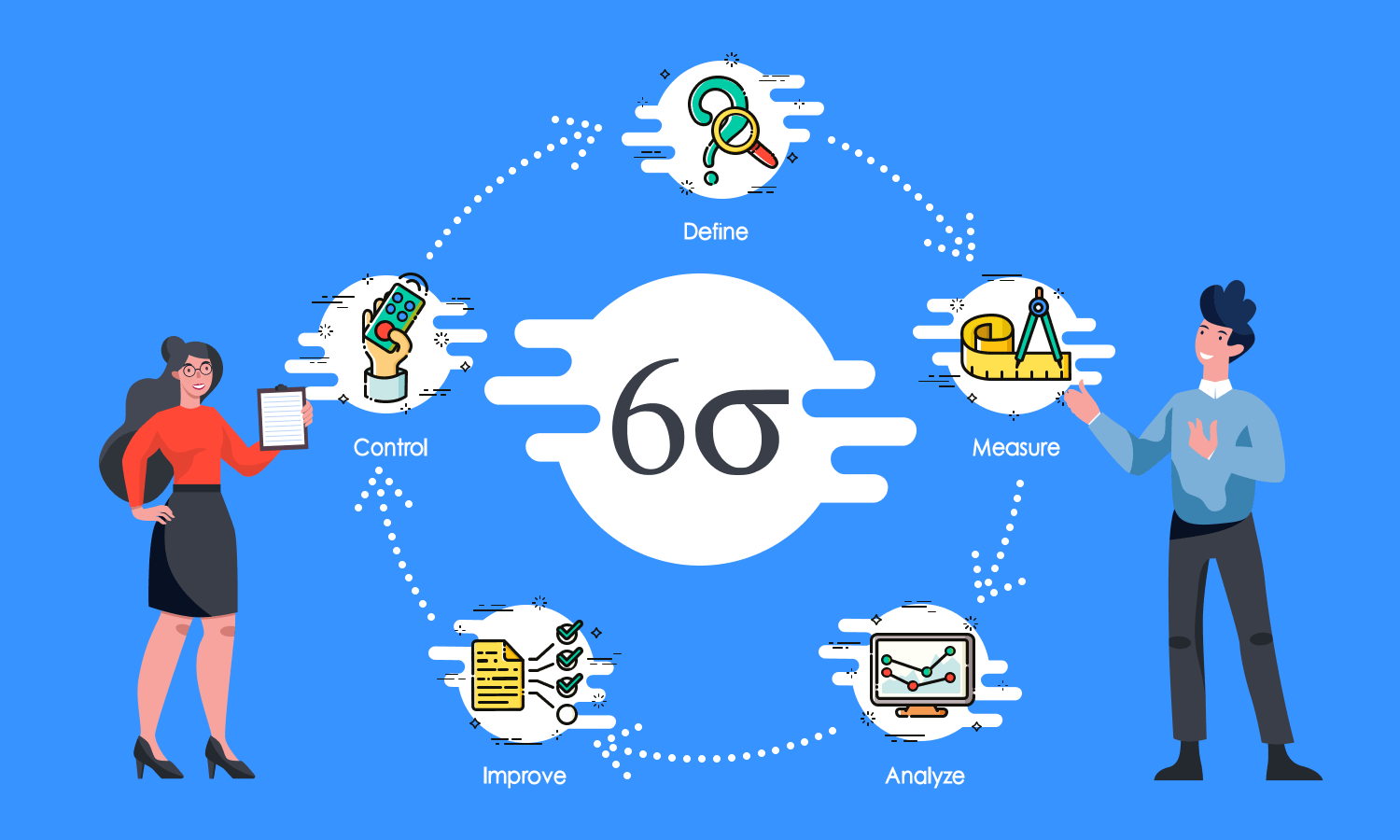 Who are Six Sigma practitioners?
Six Sigma highlights statistical improvements to business processes and advocates for qualitative measurements of success over qualitative markers. So, we can admit that people who practice the Six Sigma ideology are business professionals that use statistics, project management, and financial analysis to achieve improved business functionality.
Six Sigma practitioners can achieve the Six Sigma Certification Belts levels, ranging from white belt to black belt.
What is Lean Six Sigma?
Lean Six Sigma represents a team-focused managerial approach that is focused on improving performance by eliminating waste and defects. 
It combines the Lean manufacturing enterprise philosophy and the Six Sigma tools and methods. This approach strives to reduce waste of time, physical resources, efforts, and talents, providing quality in production and organizational processes.
How Does Six Sigma work? Five Steps of the Method
Specialists who actively practice the Six Sigma method follow an approach called DMAIC that is focused on
Defining

Measuring

Analyzing

Improving

Control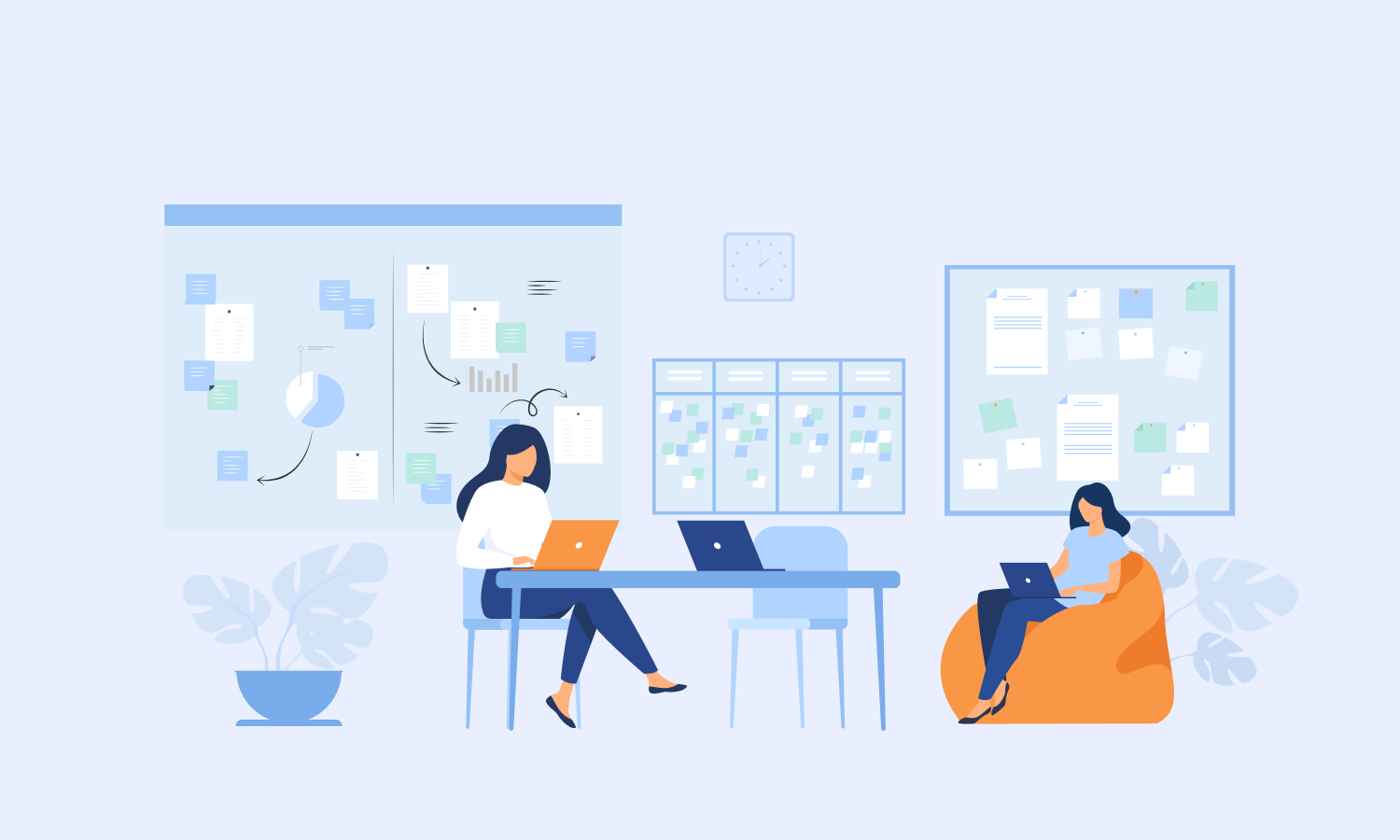 What are the steps of Six Sigma?
Companies all over the world implement the method as a mental framework for business process improvement and the ideology behind DMAIC direct businesses on solving unsolvable problems by following specific steps:
First, a team of people led by a Six Sigma leader is formed. This team defines a faulty process and everybody focuses on it, analyzing the company's goals and requirements. It actually outlines the problem, the project's goals, and deliverables.

They measure the initial performance of the process and these statistical measures firm a list of potential inputs that may cause the problem and help to understand the benchmark performance.

After that, the team isolates each input or potential reason for the failure. They test it as the root of the problem. This analysis helps to identify the error reason.

Then everybody starts working on improving system performance.

In order to ensure the process does not regress and become ineffective once again, the team adds controls.
How to Implement Six Sigma?
The strategies of Six Sigma implementation may vary significantly as companies may have different approaches, depending on their strategic business goals and distinct culture. There are two basic options to implement the method:
Implementing a Six Sigma initiative/program

Building a Six Sigma infrastructure
1. Implementing a Six Sigma initiative/program
This way means that certain practitioners will be taught the statistical tools from time to time and they will be asked to apply a particular tool on the job when needed. Practitioners may consult a statistician.
Companies may face successes but these successes do not build upon each other to encourage additional and better use of the tools and overall methodology.
When a company implements Six Sigma, it often seems that it only has added some new tools to its toolbox through training classes.
Applying the tools as needed to assigned projects is one extension of this approach. However, it is crucial to understand that project selection, management, and execution are not typically an integral part of the organization.
The Six Sigma methodology initiative or program does not usually create an infrastructure leading to real benefits through projects tied to the strategic company's goals. In order to get success, you will need to have executive-level support and management buy-in.
2. Building a Six Sigma infrastructure
It is reasonable when Six Sigma training provides a process-oriented way that teaches practitioners a method to select the right tool, but not just focusing on individual tools.
The training for 6 Sigma practitioners following this approach usually includes four weeks of instruction over four months. between sessions, students work on their projects during the three weeks.
Implementing the method as a business strategy through projects instead of tools is the more efficient and trusted way to benefit from the time and money invested in Six Sigma training.
What are the benefits of using Six Sigma?
Career Advancement. Having proof that you have a knowledge base and can apply Six Sigma, can set you apart from the crowd.

Assistance in development managerial and leadership abilities.

Standardization. The certification and 6 Sigma training programs will help to achieve a culture for improvement and better understand the steps needed to be taken to fix a process and reduce wastes.

Business processes improvement. You will be able to measure, analyze, control, and improve essential business processes.

Applicability across industries. Nowadays Six Sigma is widely applied in banking and financial services, electronics, IT, marketing, telecom, HR, and many more areas. 

Advanced salary.

Compliance. Due to the rigorous quality standards of Six Sigma, process errors are reduced to insignificant numbers. 

Experience in quality management.

Organizational growth. The Lean Six Sigma concept is a recognized way to improve a company. Team members should be trained to have better analytical skills, be able to attack problems, and fix them.

Improved company culture.
What is the vivid example of using Six Sigma?
You may find the successful implementation of the Six Sigma approach in many global corporations and local governments. One of the vivid examples of successful implementation of 6 Sigma is the story of Microsoft Inc. Six Sigma helped it to improve operational efficiency, save money, and increase customer satisfaction.
Striving to improve the availability and reliability of its networks worldwide, one of the largest software producers in the world – Microsoft Corporation decided to implement Six Sigma.
The company wanted to apply a powerful data-driven process to help eradicate various defects in their systems and data centers. Microsoft applied root-cause analysis, and using the historical data, the company established baseline standards from which to measure going forward. They collected large amounts of data on a daily basis from different servers. This helped to identify the defects and outline the steps for corrections. 
The Six Sigma methodology helped their teams to execute eradication initiatives of the defects. Within the first year, the remediation of defects was improved by 40%. The average time between server failures improved from 18 days to 125 days in the result. Microsoft improved server availability, increased customer satisfaction, and accelerated productivity.
Conclusion
Six Sigma is not an easy journey, However, by choosing this way, companies will begin to experience transformation and real excellence. 
Hopefully, Six Sigma will help management to develop empowered employees to drive outstanding improvement ideas.