Project Timeline Template: How to Create The One You Will Ever Need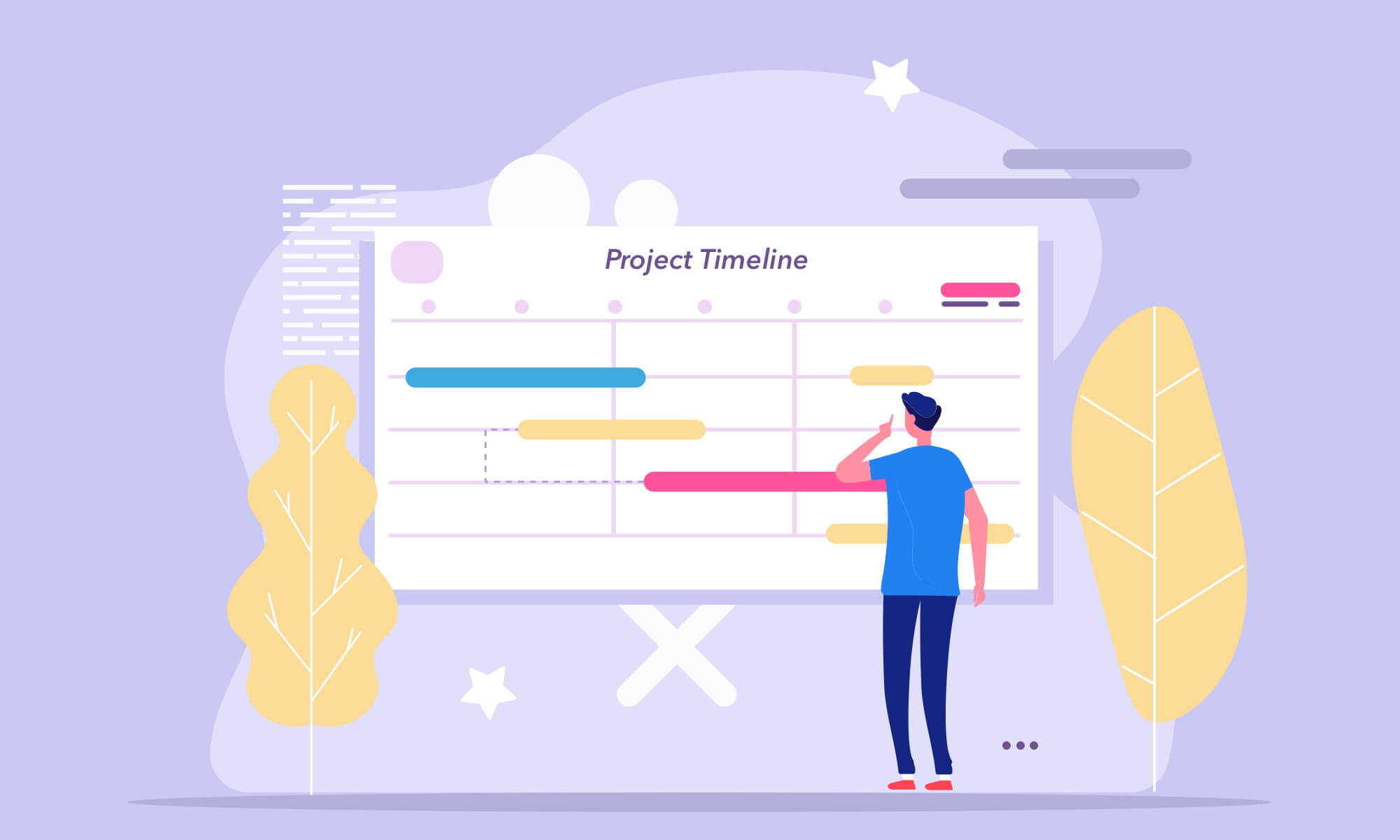 If you can manage a project and plan global issues without using a timeline, then you are some kind of extraordinary phenomenon or possess supernatural abilities.
This is true: nowadays a timeline is an indispensable and invaluable tool for any kind of management. Everyone who is involved in business processes usually knows how to work with this tool and how to deal with timeline management in general.
Timelines are broadly used to visualize information chronologically. Typically, we use timelines for managing projects, making presentations, teaching history, or presenting any kinds of plans.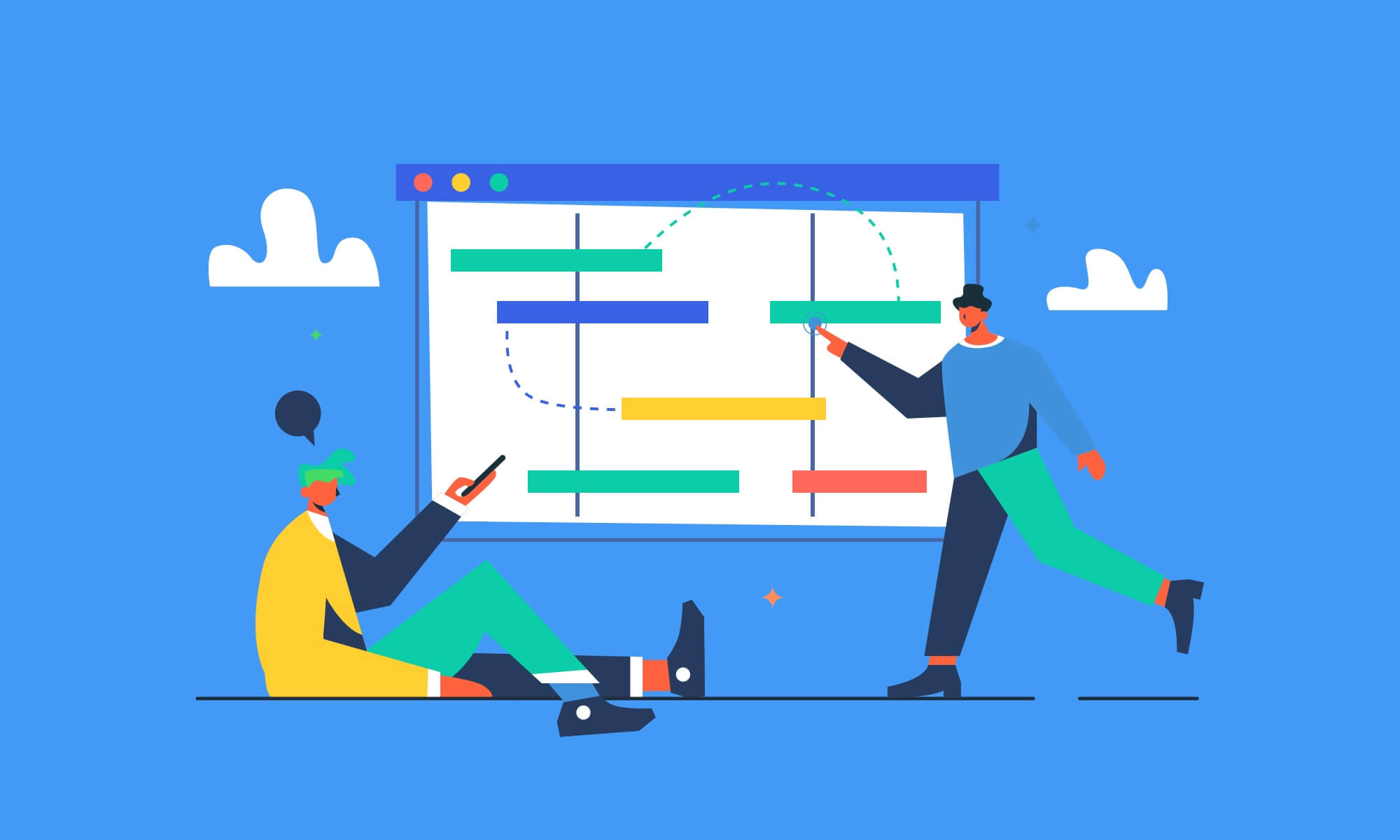 What is a timeline?
A timeline is an essential means for planning, tracking, and managing projects. With its help, you may map out all milestones and dependencies to get a clear overview of progress and deadlines. It can be rather easy, using special software, for example, an online Gantt chart maker. However, for someone, it can be tricky to create a timeline even in Excel.
Many kinds of timeline templates are provided by powerful project management software and most of them are completely free, customizable, and printable. How to choose the one you will like best and customize it to fit your purposes? Here we define the most important moments and benefits of any timeline template.
General Steps to Create a Project Timeline
A project timeline affords a clear visual overview of a project from its start to finish. It also leads to increased team efficiency and productivity.
If you have not enough experience in creating a project management timeline, follow these consistent steps to advance your next timeline.
1. Prepare a project scope statement
In a scope statement, you will outline the deliverables that you plan to get by the end of a project. You should know exactly what you want the final project results to be and can describe them clearly.
2. Create a WBS
In order to create a WBS (work breakdown structure), you should start from your scope statement and break all deliverables into smaller parts. Doing it, you just smaller deliverables but aren't getting into tasks yet.
3. Break the work into tasks
This stage includes making a to-do list for every work package. Here you should totally understand what needs to happen to get from the starting point to the desired endpoint.  
Noting tasks that are similar across work packages will help you in determining dependencies in the next step.
4. Define dependencies
You can not start dependencies until another task has been completed. Use may use appropriate software to determine the correct order of events and their dependencies.
In Hygger, convenient horizontal Swimlanes or color-coding to designate which team member will take responsibility for every task are really helpful.
5. Identify the total time required for each task
In the task list, determine how long it will take to accomplish every single task. If it not so easy to estimate it, involve an expert who can give you guidance.
6. Identify resources available
The availability of team members is a typical limiting resource. Try to consider when your team members will be able to spend time working on a specific task.
Even if it may take a day of work to complete a task, you may need to expand the time to a few days or more if there are many other projects performing simultaneously.
7. Highlight milestones
Milestones in project management are aimed to let you track the progress of your projects from start to finish. When you get behind, you know in advance about your final deadline and may adjust your expectations to stay on target.
8. Create a project timeline
Finally, it's time to build a project timeline example and visualize everything with the help of a smart tool. Now you can line your tasks end to end, control their lengths to reflect the amount of time, add milestones and optimize the final view.
Looks easy. However, point #8 requires a logical continuation. Namely – which is the best platform to use to build a project timeline template? There are many options and opportunities. Let's look at a few timeline examples.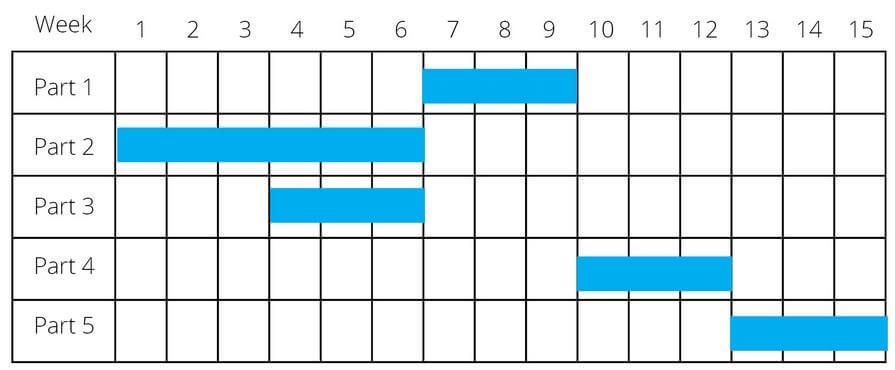 5 Examples of Project Timeline Templates
What are some popular project timelines? Let's explore some good examples right here and now.
1. Hygger project management timeline template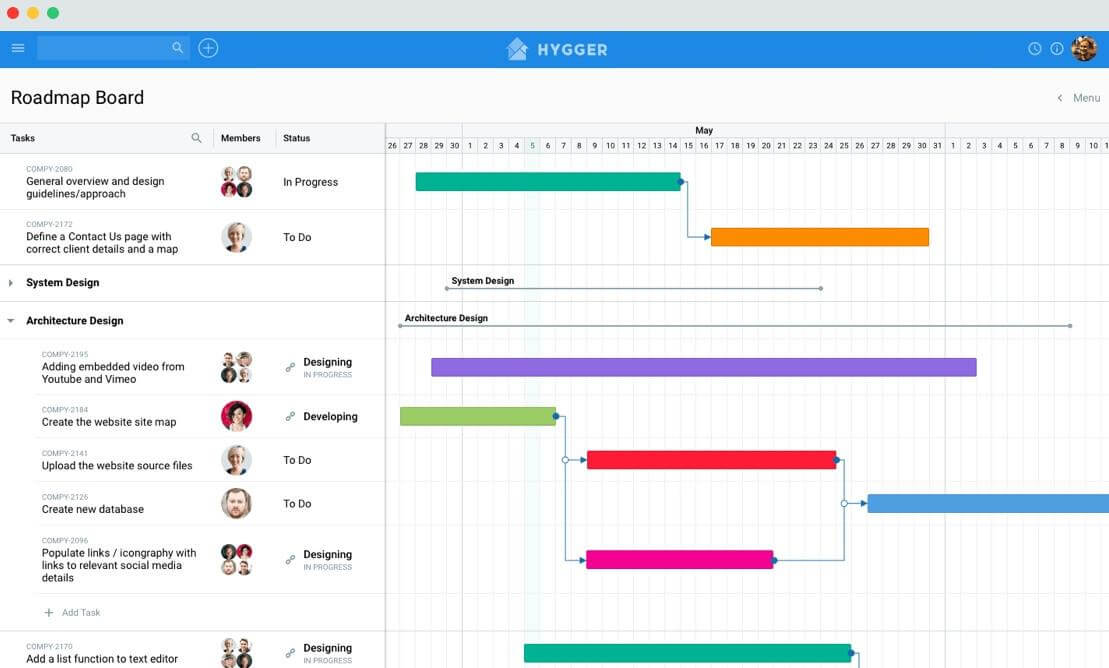 Choosing Hygger, you select the easy and efficient way to build and manage project timelines.
Instead of agony with spreadsheets and formatting, use an online Gantt chart-based timeline. Hygger functionality allows you to plan your projects with pleasure, setting due dates, and dependencies, and applying changes with drag and drop feature.
One of the most interesting benefits of such a project timeline example is the ability to share it with your colleagues and stakeholders to get progress updates quickly and easily.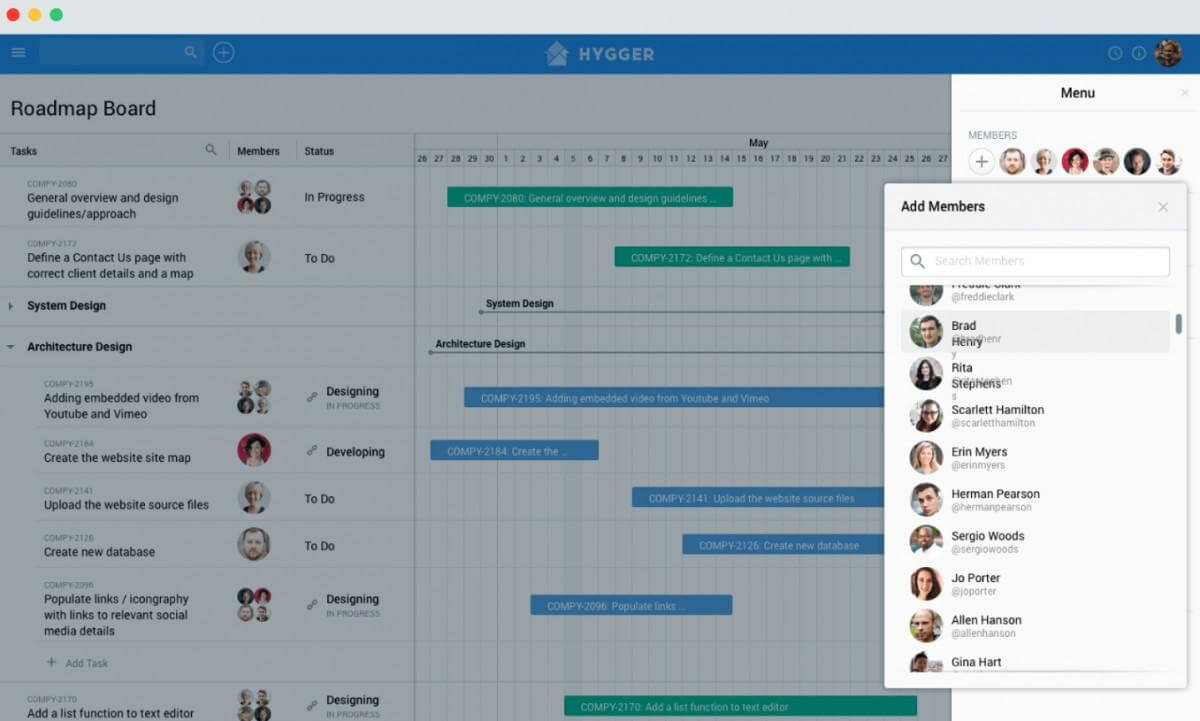 Hygger has all benefits to become your first assistant in planning your goals, strategy, releases, and features with the help of smart timeline.
Use it to create your own templates, not only for a particular project but also for:
Product timeline

Product development simple timeline

Portfolio timeline

Marketing plan timeline

Product launch timeline and many more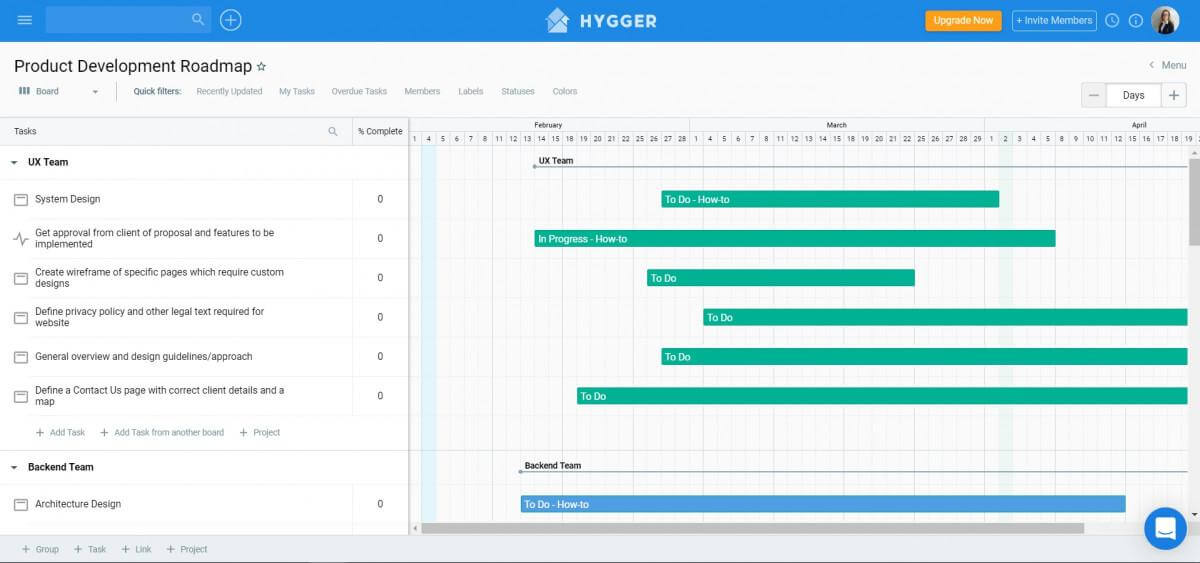 2. Excel project management timeline template

How to build up a simple timeline in Excel? Here we also propose to follow the consistent steps:
Create a simple table

Add Start and End dates

Add durations

Add Task Names

Format Your Gantt Chart
Working with Excel, you will quickly realize how time-consuming and tedious to create project timelines in these tables is. In addition, whenever new tasks need to be added or deadlines change, it's not easy to update Excel charts manually.
(If you want to dive into more simple ways of building a timeline template, check up the guide on how to make a timeline in Word).
3. Wrike project management timeline template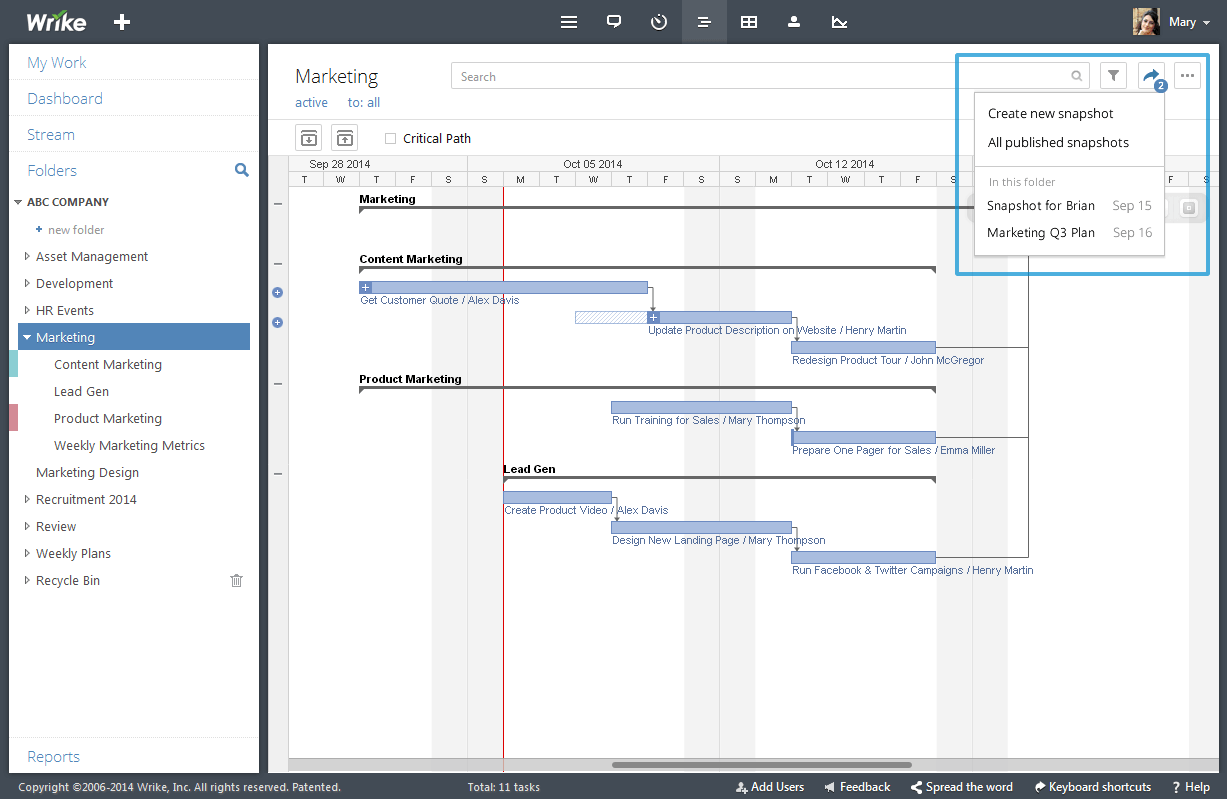 Wrike offers convenient Gantt Chart timelines that allow viewing your upcoming project schedule from one colorful space.
The platform empowers its users to adjust items, generate instant management visuals, turn timelines into actionable plans and generate real-time project progress reports.
4. Timely project management timeline template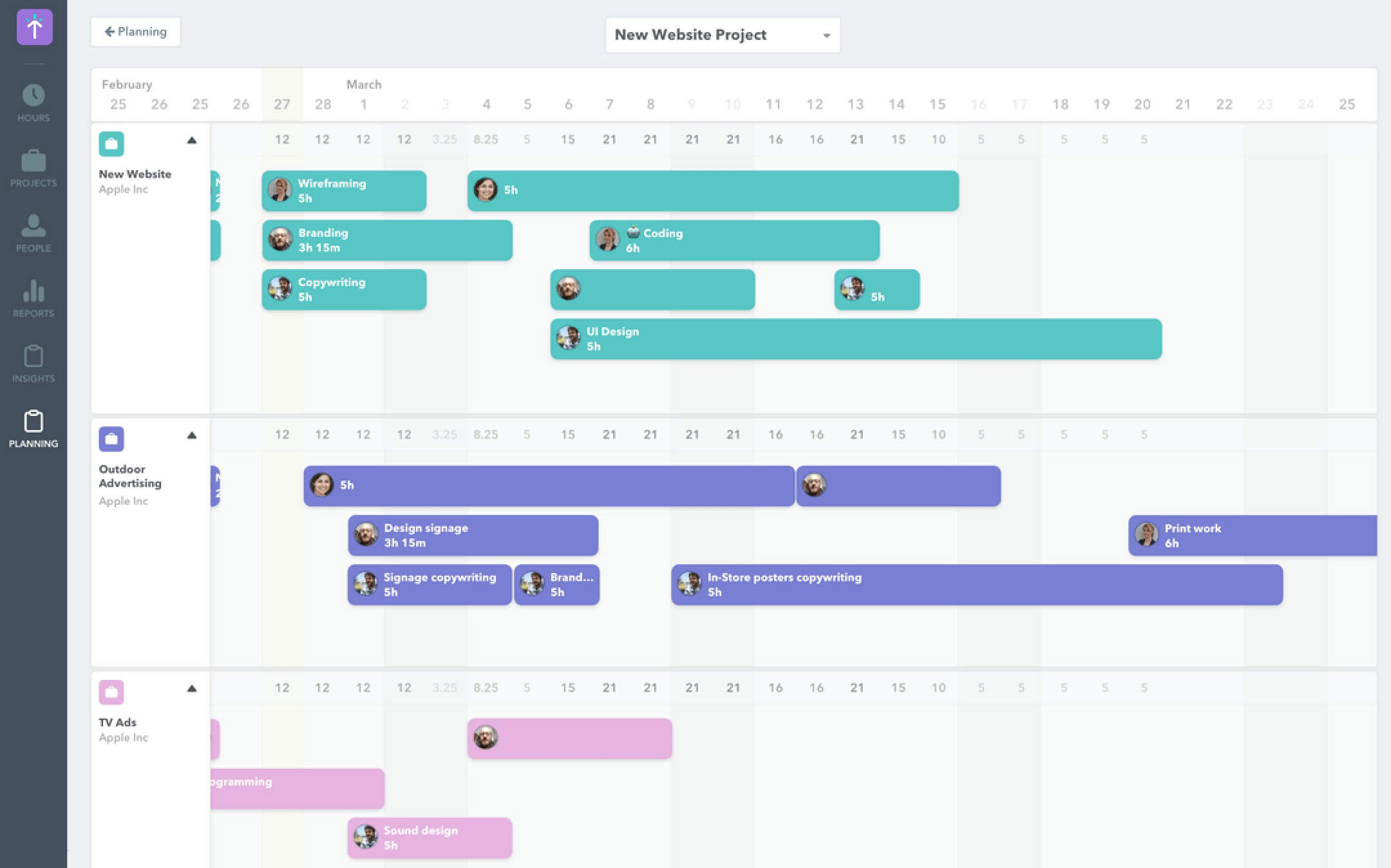 This project management timeline tool allows building accurate project timelines with the help of holistic time data from similar past projects.
It enables you to quickly gauge how long project phases and individual tasks will take, by automatically tracking everything that goes into your project. A handy drag-and-drop planning tool lets you map out a project status reports timeline and assign tasks across all your resources.
5. Zoho project management timeline template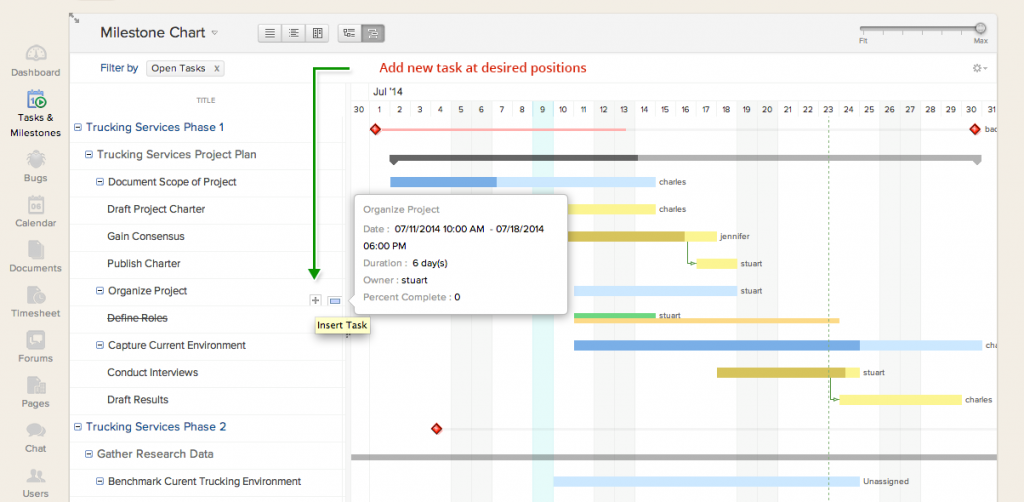 Zoho provides its users with a convenient project status timeline template that allows visualizing deadlines, dates and plans, offering tools to quickly shorten and extend timelines.
The platform lets you move them to a different date or month. You may start with creating new tasks, assigning users, and defining start/end dates. Upcoming project timeline tasks will be visible in a separate column.
How to Create a Functional Timeline ( Using Hygegr as an Example)
1. Define your strategy and gather requirements
It's about your project direction and business goals. A good strategy will keep everyone focused on the work that matters the most. Your team will know where the project is heading and what needs to be done to get there. Care about how your project will stand out from the rivals'.
Interview your team members, engage with project enthusiasts and use your own knowledge of the project features. Then focus on what you can do to improve weaknesses. Collect all ideas and requirements in one place using a Backlog board. It will help you to put first things first and set priorities correctly. Hygger allows creating dependencies between tasks from Timeline and any other boards.
2. List out the specific steps you will need to complete the project
If you want to get an efficient project timeline, you'll need to compose a list of everything that will need to happen throughout the planning process all the way to your final deliverable. Each task that will help you get your project completed on time and on a budget should be included in this list.
At this stage, don't worry too much about the order of all of your steps or when you need to get them done – this will be figured out later.
For complex and longer steps, break them into smaller, easy-to-digest subtasks. This will help you define the true scope of a step and also ensure you don't forget any small detail.
2. Define timeframes
Try to refrain from strict deadlines in order to avoid situations when your team members might not be able to deliver promises you have committed. Set strict timeframes for your inputs at the monthly or quarterly level.
3. Customize a timeline
Collaboration with the key stakeholders by creating and updating the project plan timeline is the best way to gain full support during development. Applying it, you will leverage their particular interests and ideas.
4. Define the resources required
Decide how many people are likely to be required to create the desired releases on the timeline. It will help you to indicate approximate labor cost. Consider also the cost for facilities, materials, infrastructure, licenses, and other items.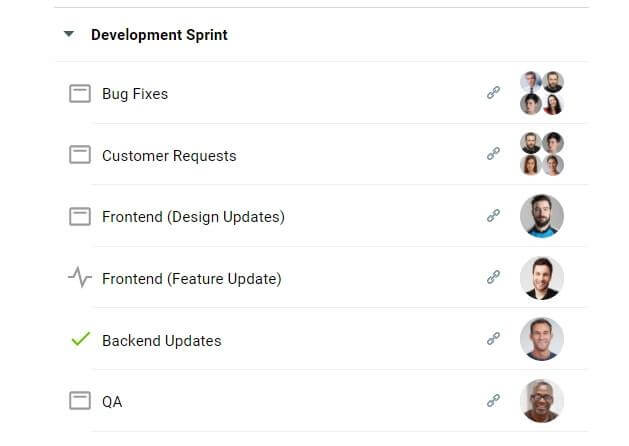 You should always keep in mind the list of all project stakeholders (that you had to add to your brief at the very beginning of this process). Now when you have your timeline built, it's important to share it with everyone involved. It is crucial to make them happy about how clear your plan is.
The easier you make their part of your project, the more praise and recognition will be coming your way throughout the process. If you use a project management tool to build your timeline, sharing it is seamless and quick.
6. Do not forget to review your timeline regularly
Changes are unavoidable in project management. This fact should motivate you to regularly review and update your project status timeline. It's better to do it between every four weeks to every three months to keep up with the market's dynamic.
Takeaways
Using any kind of timeline templates will help you to present your data in a way that's easy to understand and visualize.
No matter if you break down a project into individual tasks for your team, show off your company's milestones to potential investors, or simply organize your coming week, these timeline templates will let you forget about formatting and get straight down to recording and using your relevant data.
Do you need more helpful and easy-to-implement templates or more info about the project plan timelines? Feel free to read and apply our latest guides:
FAQ
What is a timeline in project management?
A timeline is a chronological order of events. It can be a line with dates, events or actions. A project timeline is a visual list of tasks or activities placed in chronological order that allows project managers to view their project in one place.
What is the timeline for the project?
A timeline for a project provides an in-depth overview of the entire project from start to finish. You can see when a task starts and when it's due as well as whether or not it's dependent on another task.
What's the difference between timelines and Gantt charts?
Gantt charts are focused more on workflow and task dependencies. They do not account for changes or multiple things happening at once.
Timelines are more flexible, they adapt easily to changes in project plans. Timelines allow the workflow to be updated effortlessly.
What are the 5 stages of project management?
The five stages of every project lifecycle are project initiation, project planning, project execution, project performance with monitoring, and project closure.
How do you calculate a project timeline?
In order to come up with a project calculation, you must
break the project into tasks, determine the overall objective, and identify outlying factors needed for success.