What is the Nature of Project Management in Construction?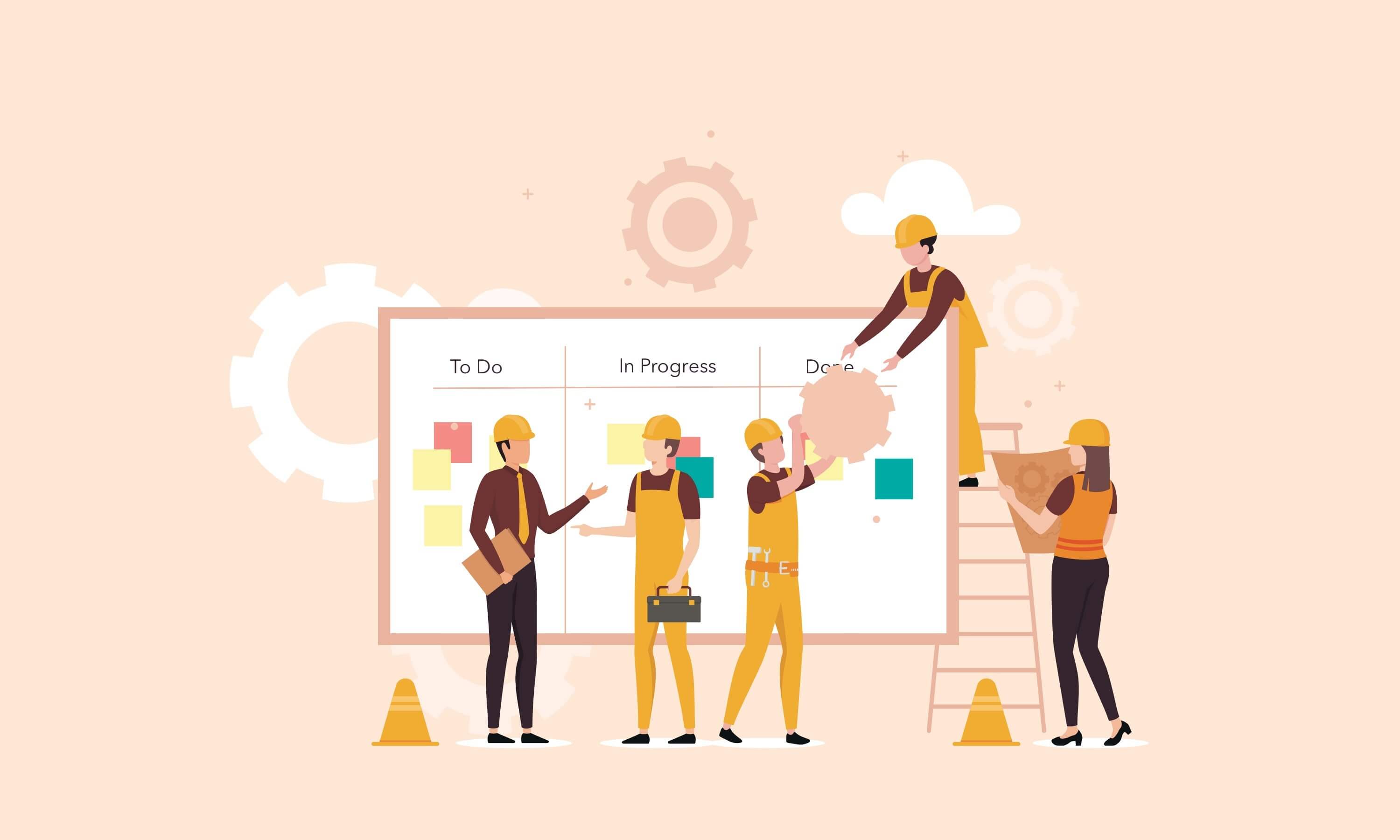 Construction project management is a complex field that is gaining more authority and weight in the modern business world. It requires knowledge in different areas, including finance, business, law, mediation, and more.
The main goal of any construction project is to provide clients with full satisfaction for a viable project in terms of its functionality and budget. This post is aimed to define the specific nature and best practices in construction project management as a popular and winning sphere.
What is project management in construction?
The Project Management Institute (PMI) defines project management as "the art of directing and coordinating all resources throughout the life of a project by using modern management techniques." 
This description can be also applied to the project management for the construction sphere where a project manager utilizes the same model to achieve the construction company's goals, taking into an account the context of the industry.
In general words, construction project management involves planning, coordination, and execution of construction projects meaning industrial, commercial, agricultural, residential, institutional, or heavy civil environment.
These areas typically include complicated project tasks and objectives. Project managers should perform, demonstrating deep knowledge, strong soft skills and the ability of problem-solving.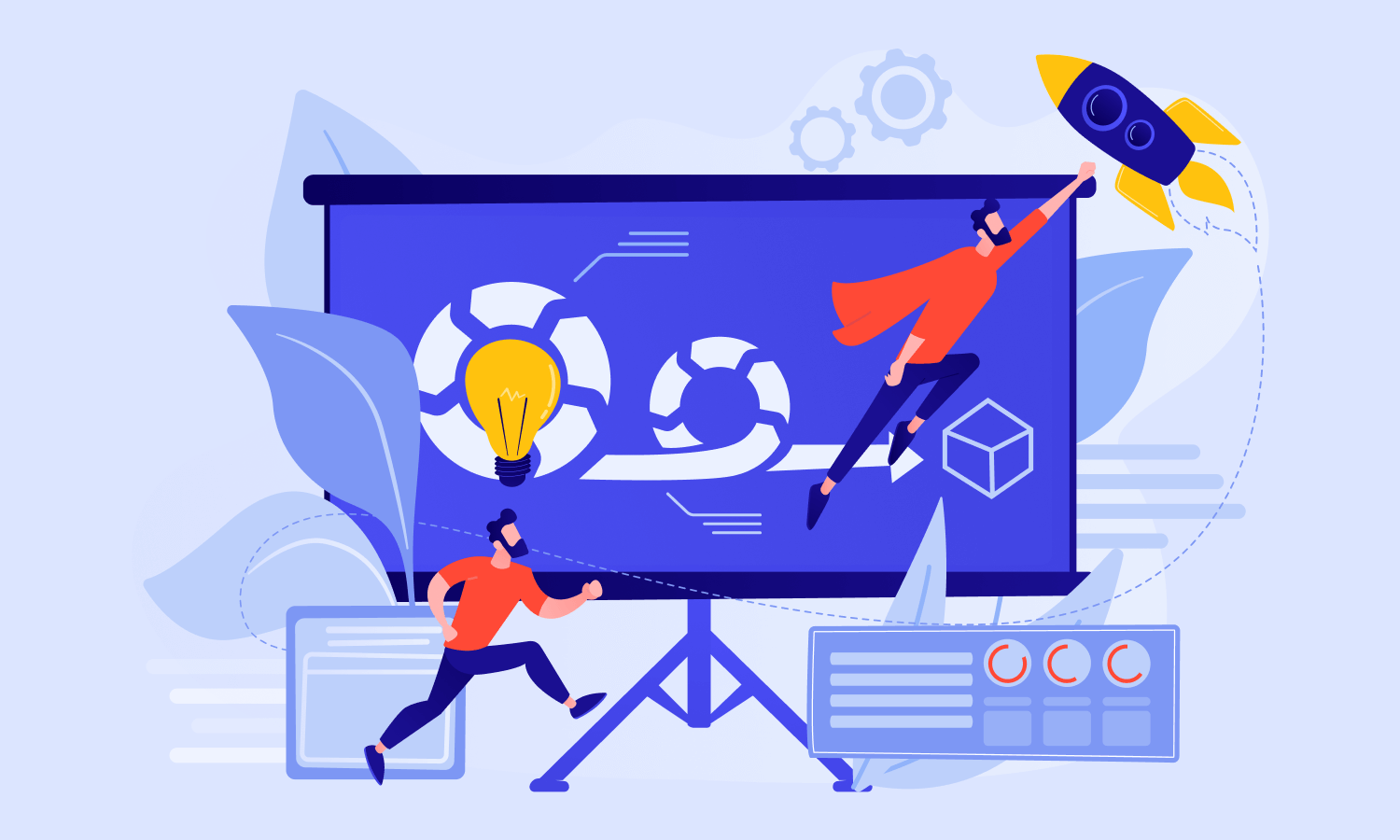 Construction project management roots
If you think that CPM is quite a young sphere, then you're mistaken.
As long as there have been complex constructions, there have been self-learning project managers. For centuries, the person responsible for all construction tasks and planning often was an architect. Just think about ancient buildings such as the Great Pyramids of Egypt.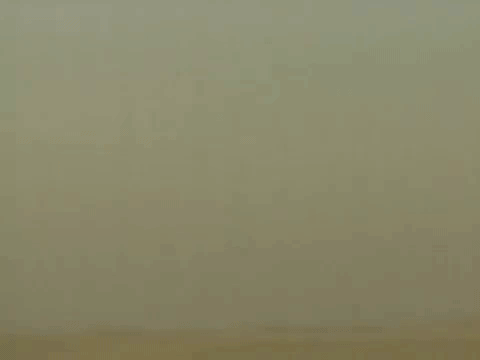 In the Renaissance time, the role of architects required breadth knowledge and skills needed in a complicated construction project, such as math, physics, and design. 
The initial principles of project management began to take shape around the time of World War II across American's civil construction projects.
Nowadays smart software solutions and mobile-friendly technologies are able to make even young project managers with no experience feel comfortable managing and tracking construction projects from anywhere.
Management in construction: what is the role of a project manager?
A construction project manager has the same responsibilities as a PM in any other sphere, with some nuances. They plan, coordinate, manage budgets and supervising projects from the beginning to the end. 
Construction project managers always keep the project moving according to a plan. Their key goal is to manage the project to finish it on schedule and within budget, meeting defined plans, building codes, and specs. 
In short, project managers in construction have to take care of the following issues:
Negotiate cost estimates and plan budget

Arrange working schedules

Choose the most suitable and effective methods and strategies

Communicate with the clients on work and budget-related issues

Discuss technical details with workers and other the parties involved

Cooperate with construction and building specialists
The Construction Management Association of America defines 120 common responsibilities of a construction manager that are combined in the following categories:
Project planning

Time management

Cost management

Quality management

Contract administration

Safety management

Construction management professional practices
What is the role of contractor in construction management?
One of the duties of the construction project manager is to choose the contractor as soon as the project design is completed. Sometimes it may happen when the project is in development. 
This process is happening in accordance with an auction with various contractors. Companies typically pick a constructor, based on three main criteria: 
low-bid selection

best-value selection

qualification-based selection
The basics of project management in construction
When the project owner shares project information to a large group of contractors and subcontractors he aims to get bids. 
Everything starts with cost estimation to understand how much money the owner should pay to the contractor to complete the project.
There are two types of bids that constructors may expect:
Open bid

that is applied to public projects and is usually advertised.

Closed bid

that means a private project which starts with a closed bid. The owner invites a group of contractors to send in their bids.
The final step after choosing the contractor is negotiating a payment agreement. Both parties choose one of the payment models: lump sum, cost plus fee, guaranteed maximum price or unit price.
Key stages of construction project management process
The successful bidding overflows into the construction phase.
5 stages of project management in construction are developed by the Project Management Institute start from the project initiation.
1. Initiation. At the very start of any project, the PM must evaluate the business case to define if the project is relevant and feasible.
In some cases, stakeholders may conduct feasibility testing. When all parties agree, the project manager prepares a project initiation document with business needs and the business case.
2. Planning. This stage is about writing a project roadmap for all parties involved. Project managers also prepare:
Project management plan to guide execution and control 

Scope statement

that defines the business need, project objectives, deliverables, benefits, and milestones.

Work breakdown structure

(WBS) that breaks down the scope of the project into the manageable chunks.

Communication plan with all aspects of communication, from goals to roles, tools, and methods. 

Risk management plan for identifying risks beforehand.
3. Execution means starting the work. The PM organizes a kickoff meeting and the team begins the work of assigning resources, implementing plans, tracking systems, completing tasks, updating the project schedule, and so on.
4. Performance tracking. The tracking/monitoring stage may happen concurrently with the execution phase. It is necessary to measure progress and performance.
5. Project closure is the final phase. Construction project managers usually hold the final meeting to discuss what parts of the project did and didn't meet the goals. The team creates a global project report.
Construction project management software 
If paraphrase a quote of S. Gardiner who said "Good buildings come from good people, and all problems are solved by good design", we can say the same about a good project management tool that can solve even the most complex construction project's challenge.
Construction managers' success depends on the tools they use. Even simple working online software can be the key to this success. 
There are many outstanding features that modern project management solution offer, from convenient to-do lists to complex and multi-functional task boards. However, the feature that we'd like to highlight as one of the most demanded in construction management is a project timeline.
Project management software with built-in timelines (for example, represented with the help of Gantt charts) are the most striking and obvious helpers.

Timelines in construction management
A Gantt chart-based tool can be a great solution for contractors, building companies, homeowners, or government agencies.
Engineers consider project timelines or roadmaps a simple and effective project management tool. They use them to group construction stages in the columns, edit tasks, set deadlines, and customize them easily.
Stakeholders are also allowed to track and comment on the schedules in real-time. Looks helpful and bright!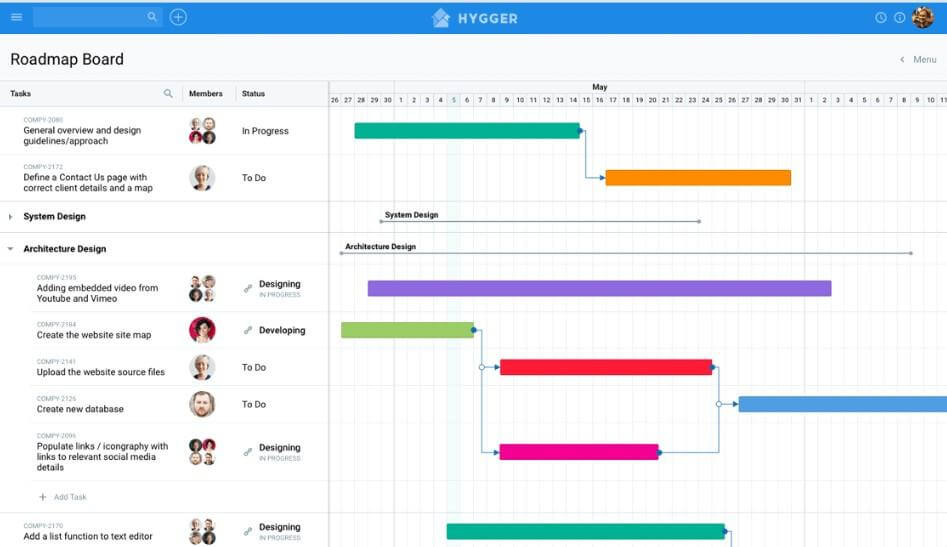 It seems like we've covered the main points regarding the topic "project management for construction".  And instead of a banal conclusion, it's better to pay attention to some useful books that will help you learn more about the subject:
Construction Project Management: A Complete Introduction, Alison Dykstra
This professional book introduces any novice construction project manager to all formalities and processes of any construction management situation, task, and occurrence.
You will learn interesting facts about the early development stage, bidding, choosing a contractor, project performing and closing.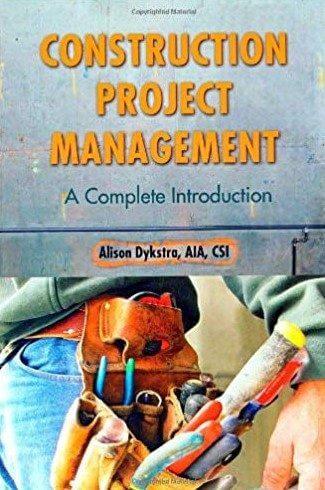 The Management of Construction: A Project Lifecycle Approach, F. Lawrence Bennett
This book will be useful for students, a project manager with no experience and real professionals. The Management of Construction covers all stages of the construction project from concept initiation to the full completion.
The author describes engineering and personal aspects of construction management that are essential to successful project implementation.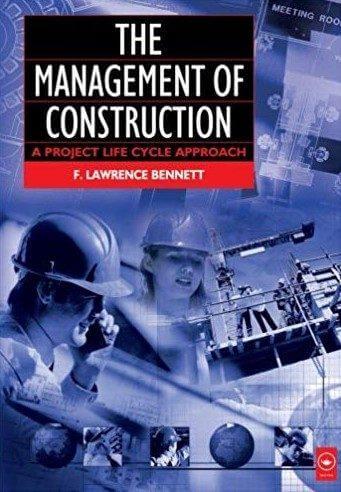 Construction Management JumpStart, Barbara Jackson
Construction Management JumpStart is an excellent book to get a better understanding of what is required in construction management.
The author reminds that successful construction is a team sport that requires competent players. This bestseller provides a deep introduction into construction management basics and describes the latest techniques and relevant tools used in the sphere.