What is the Best Free Project Management Software in 2020?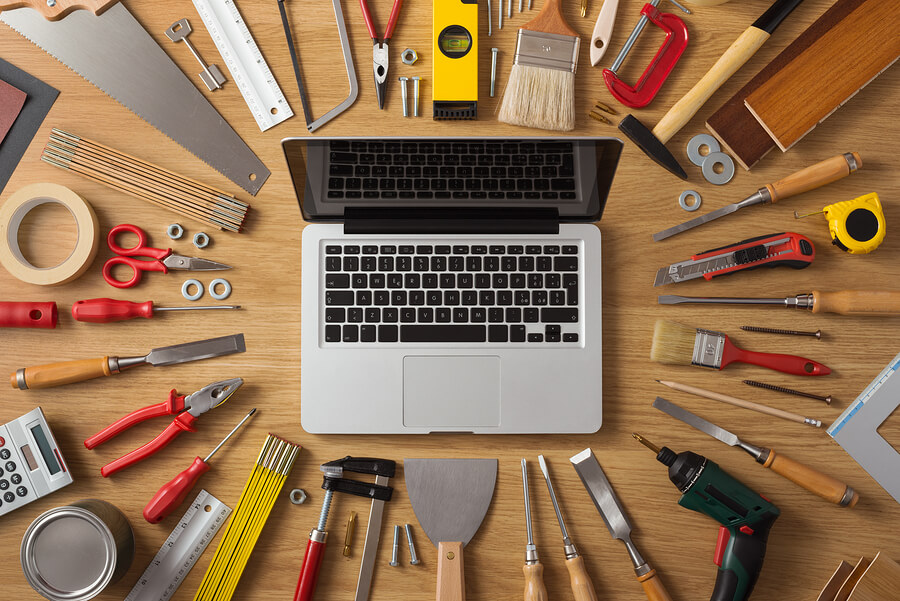 Smart project management software has proved that it can be extremely helpful in successful project delivery, evolving teams and increasing companies' productivity. 
What's even more amazing is that project managers and their teams can improve their productivity for free. If you are looking for the best free project management software with a full set of helpful features in one free package, then this article is right for you!
Project Management is Everywhere
Some people associate project management only with software development and the IT sector. However, nowadays more and more specialists involve such software into their projects related to contraction, education, healthcare, and other spheres. Feel free to read more about it:
Professional project management software adoption is gradually changing. A couple of years ago the percentage of businesses using spreadsheets for managing projects dropped from 74% to 67%. Most of the companies have successfully moved to specialized project management tools.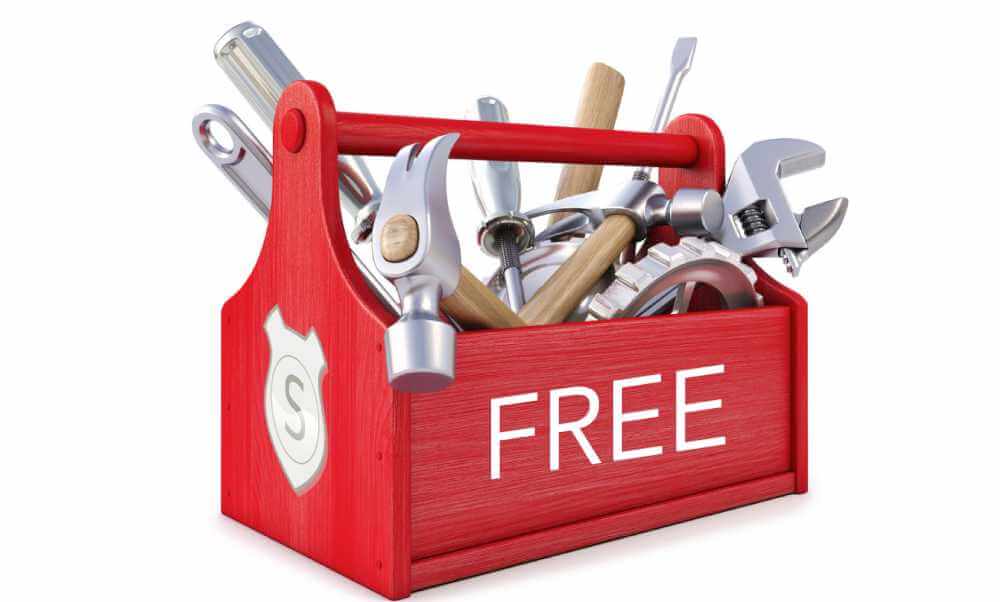 How to choose the best free project management software?
When defining the best free PM tool, make sure you consider the latest project management trends that reflect actual business reality. We'd like to remind you of the main of them: 
The increasing role of remote workers and

remote project management

. Businesses have already recognized a higher degree of team satisfaction, reduced administrative and logistical overheads, and more benefits.

The complexity of modern projects. Project managers who can present complex issues to their clients in a simple are able to build outstanding strategies for project promotion.

The growing popularity of

Agile methodologies

. They are gaining stream and becoming standards for many businesses all over the world.

The role of visualization, for example, with the help of cozy

Kanban boards

. They are increasingly being integrated into more structured project management. 

The integration ability of project management software. Online tools continue to become simpler to use and more integrated with other services.
If your team hasn't used any project management tool before, then the following list of best solutions for 2020 will give you a great headstart on the many different options to try out.
8 Best Free Project Management Software
Trello
Trello is one of the most demanded and powerful productivity tools on the market. Companies all over the world use it for planning their tasks and projects, especially teams involved in Agile software development. This tool can also be used by various departments, for example, marketing, sales, support, HR, etc. Thanks to Trello, you can be sure that your projects will be completed in a planned sequential manner.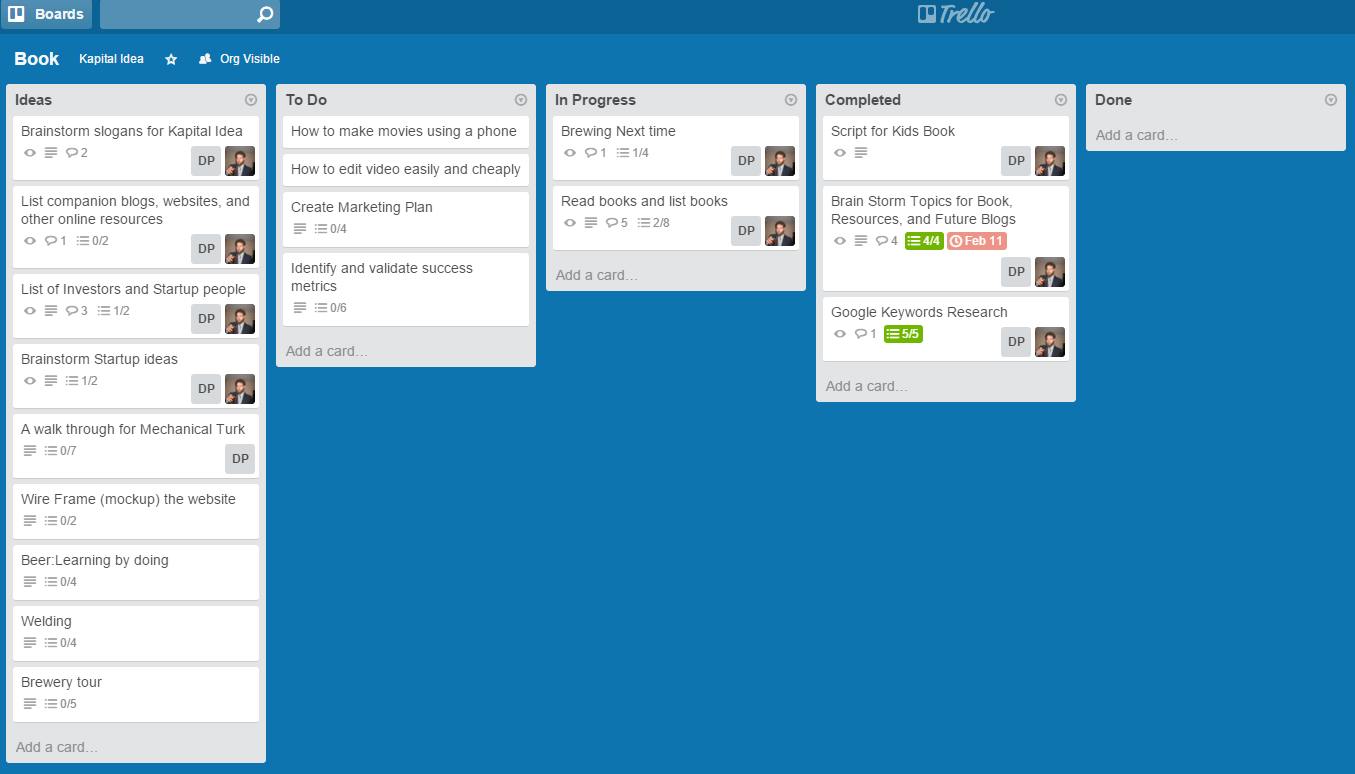 Trello offers digital Kanban-like boards for creating, organizing and prioritizing actions. Board admins can define workflows, assign tasks, set deadlines and track progress. Bright cards allow collaborating with each other: users can add comments, and docs to the tasks assigned to them.  
Features we'd like to highlight:
Handy templates for a range of different types of projects

Adding attachments to a card.

Customizing workflow stages to reflect the actual process.

Drag-and-drop movement of cards through workflow stages.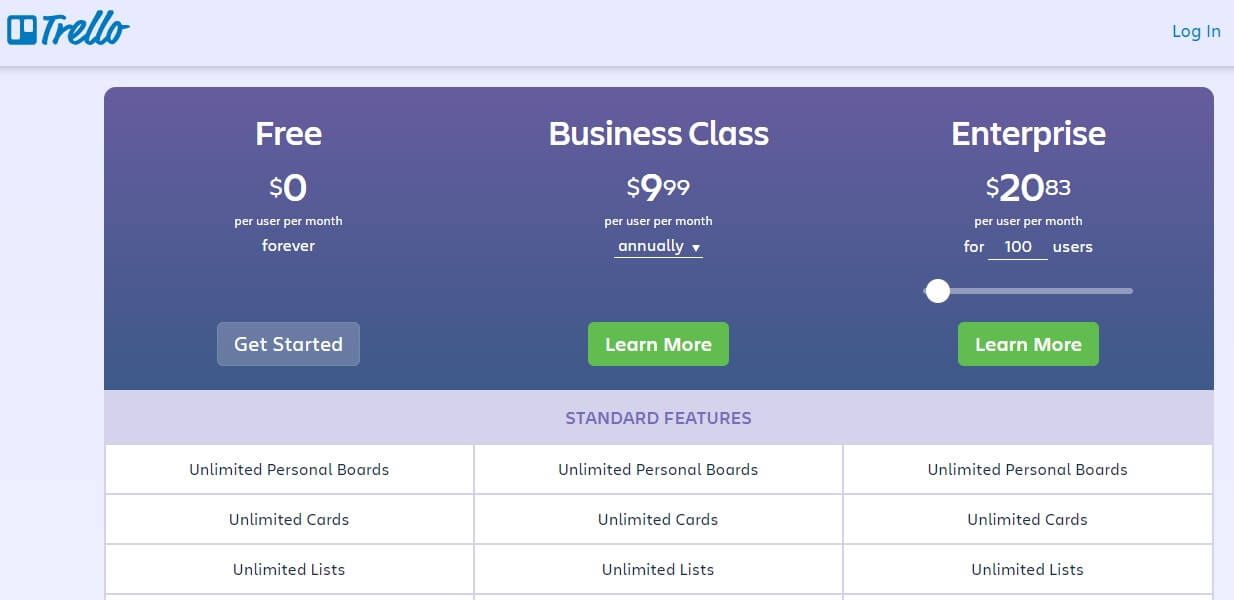 Hygger
Hygger is an all-in-one project management tool with built-in prioritization that is trusted by over 28K companies all over the world. Here you will find only must-have project management functionality in an intuitive design. The platform looks appropriate for both software development teams, non-tech departments (sales, marketing, HR) or various industries.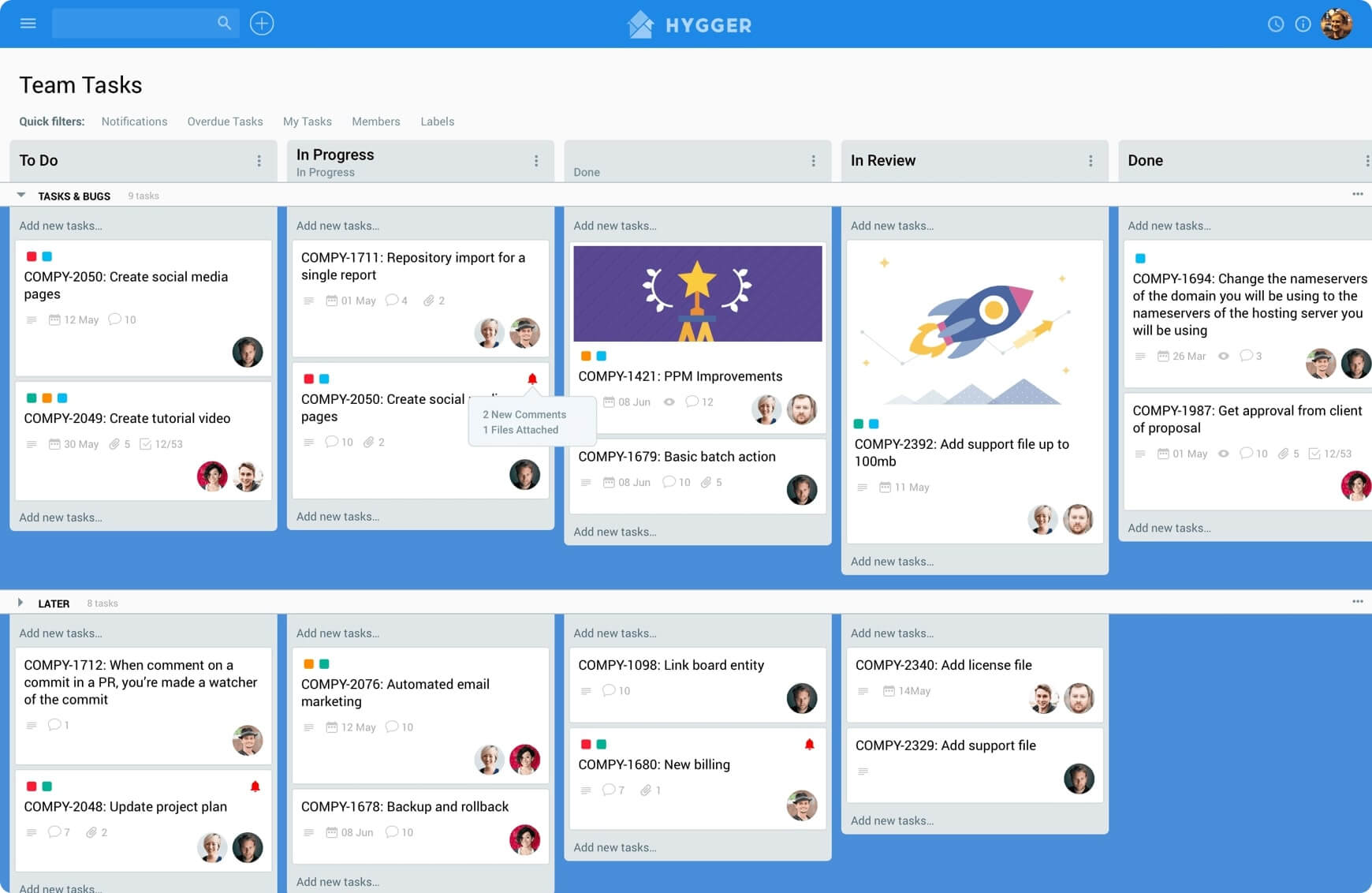 Hygger offers several views of tasks (To-Do Lists, Kanban, Timeline, Calendar, etc.) and lets you look at your business from different angles. Hygger's free plan means the first 50 tasks after signing up. During that period you can fully explore all the capabilities and features of the platform.
The capability to prioritize features is what differs Hygger from the competitors.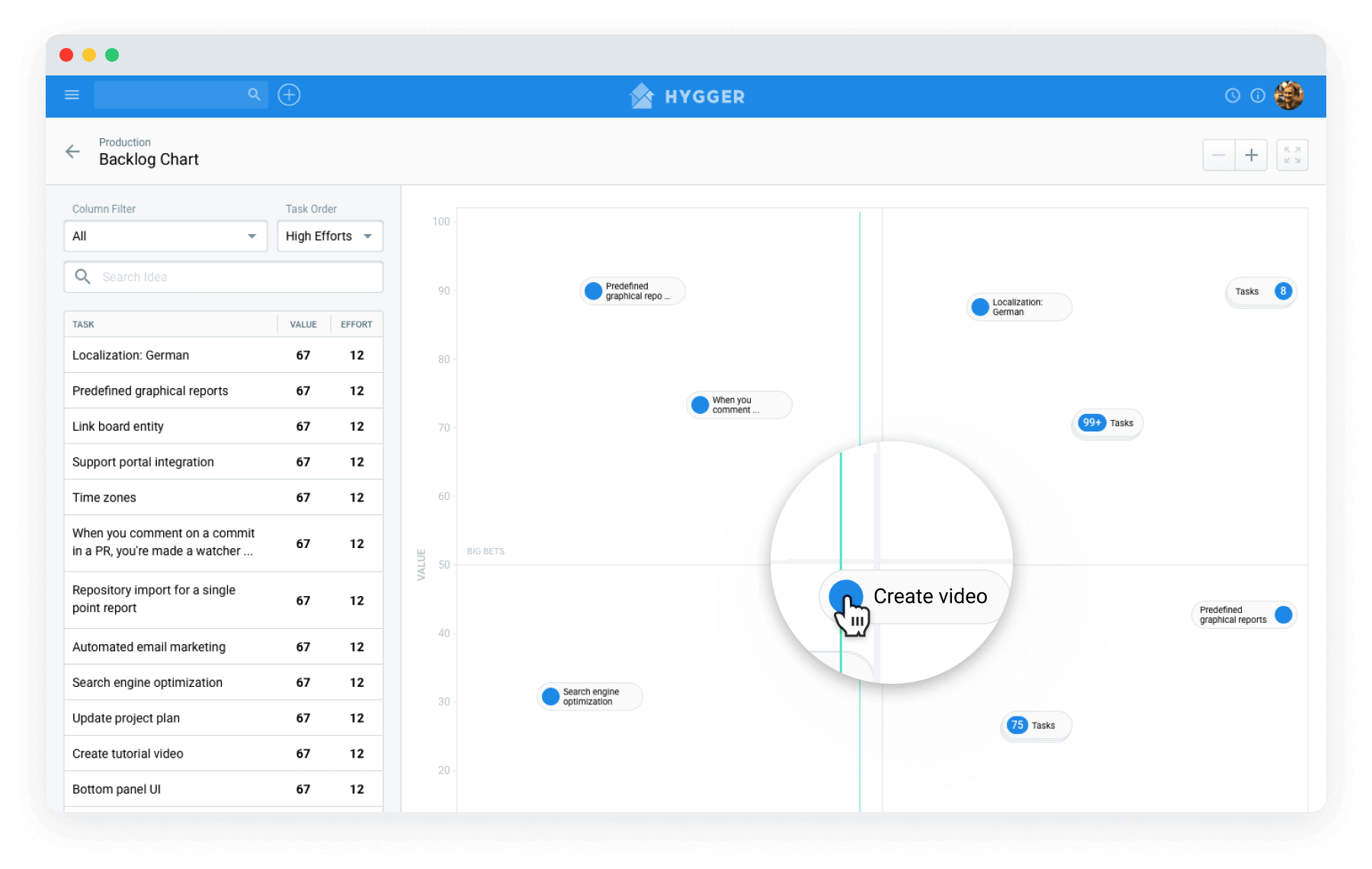 Compared to Trello, Hygger offers more free functionality and interesting opportunities for project managers. You can read more about it here.
Features we'd like to highlight:
Beautiful roadmaps for complete project visibility.

Kanban boards with WIP limits, Swimlanes, filters, and labels.

Prioritization frameworks.

Time tracking 

Reporting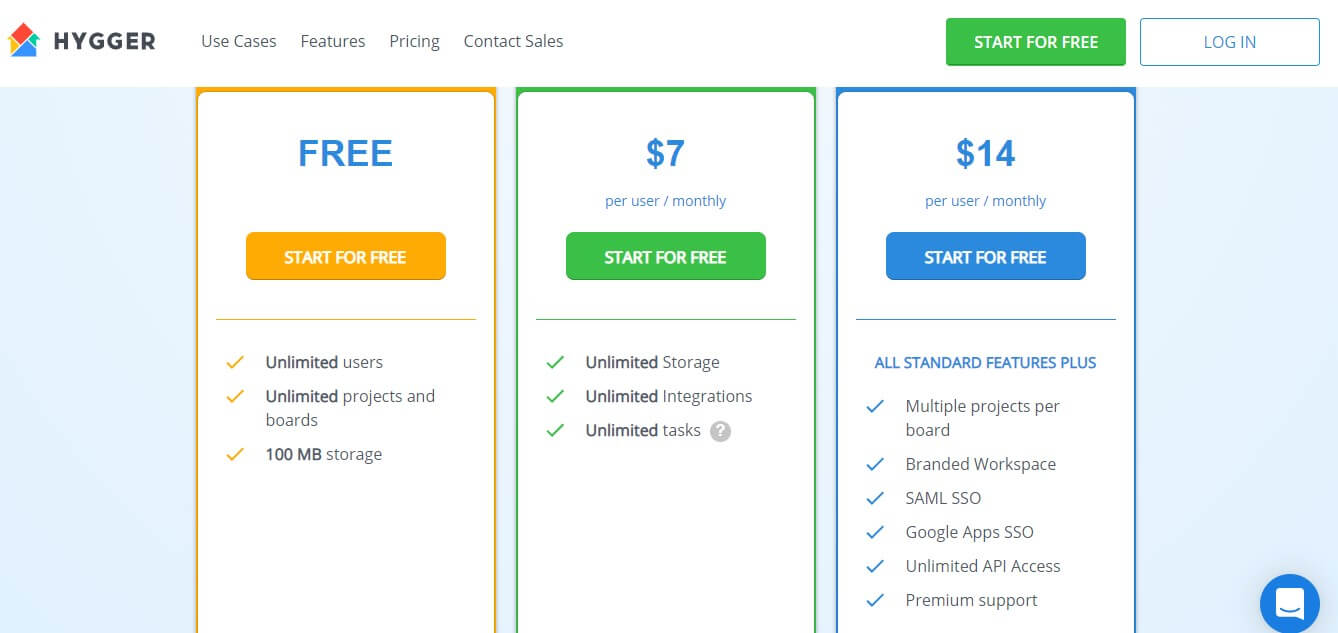 Asana
Asana is a multi-functional collaboration solution that helps teams in managing all kinds of tasks. This software is less a project management tool than a productivity and collaboration solution. It does not include time tracking and timeline features, essential for keeping long-term projects on deadline, but it provides great opportunities for successful task management, proposing a flexible interface and useful features.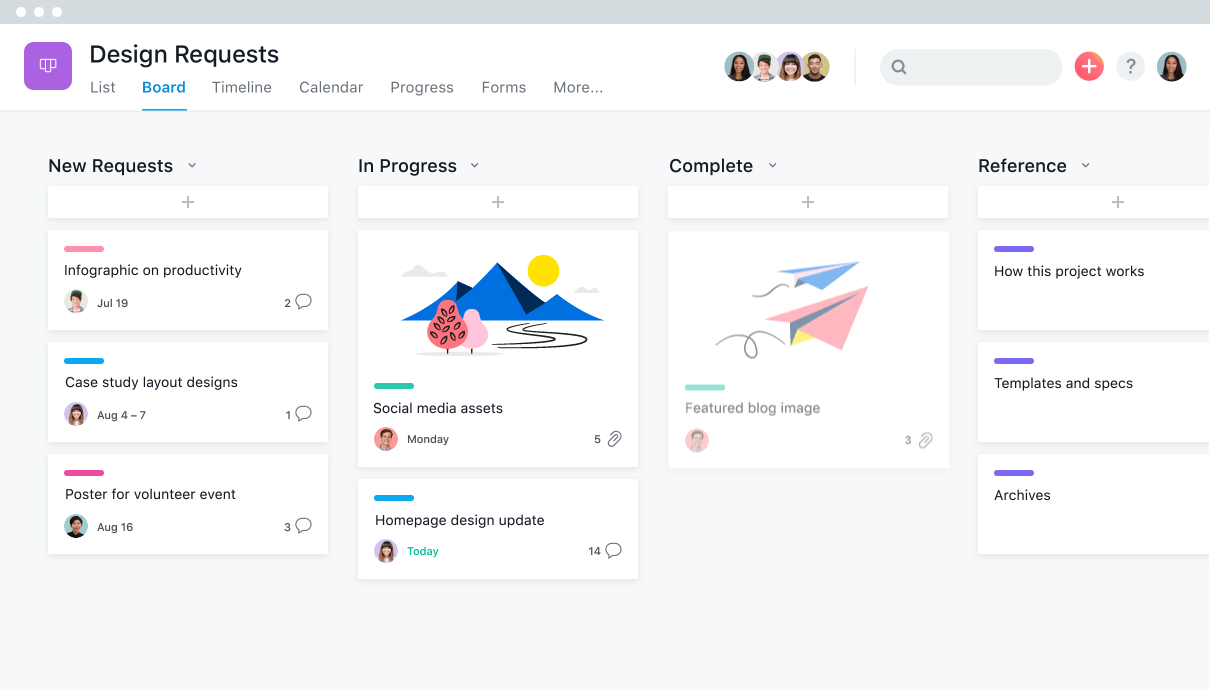 You can create handy boards to visualize all project stages and use reporting. Today Asana is used by millions of people across 192 countries.
Features we'd like to highlight:
Friendly templates to automate mundane tasks.

Collaboration and sharing information across the team (privately and securely).

Setting security controls and designating admins.

100+ integrations for more efficient processes.

Custom project fields.

Teamwork
If you are looking for another online project management software with built-in collaboration functionality, feel free to try Teamwork.
Teamwork provides a variety of views, templates, and customization. You can plan projects and milestones, collaborate with team members, deliver results, use integration capabilities, and more. The tool will help you to manage everything from delivering complex projects to executing marketing campaigns and product launches.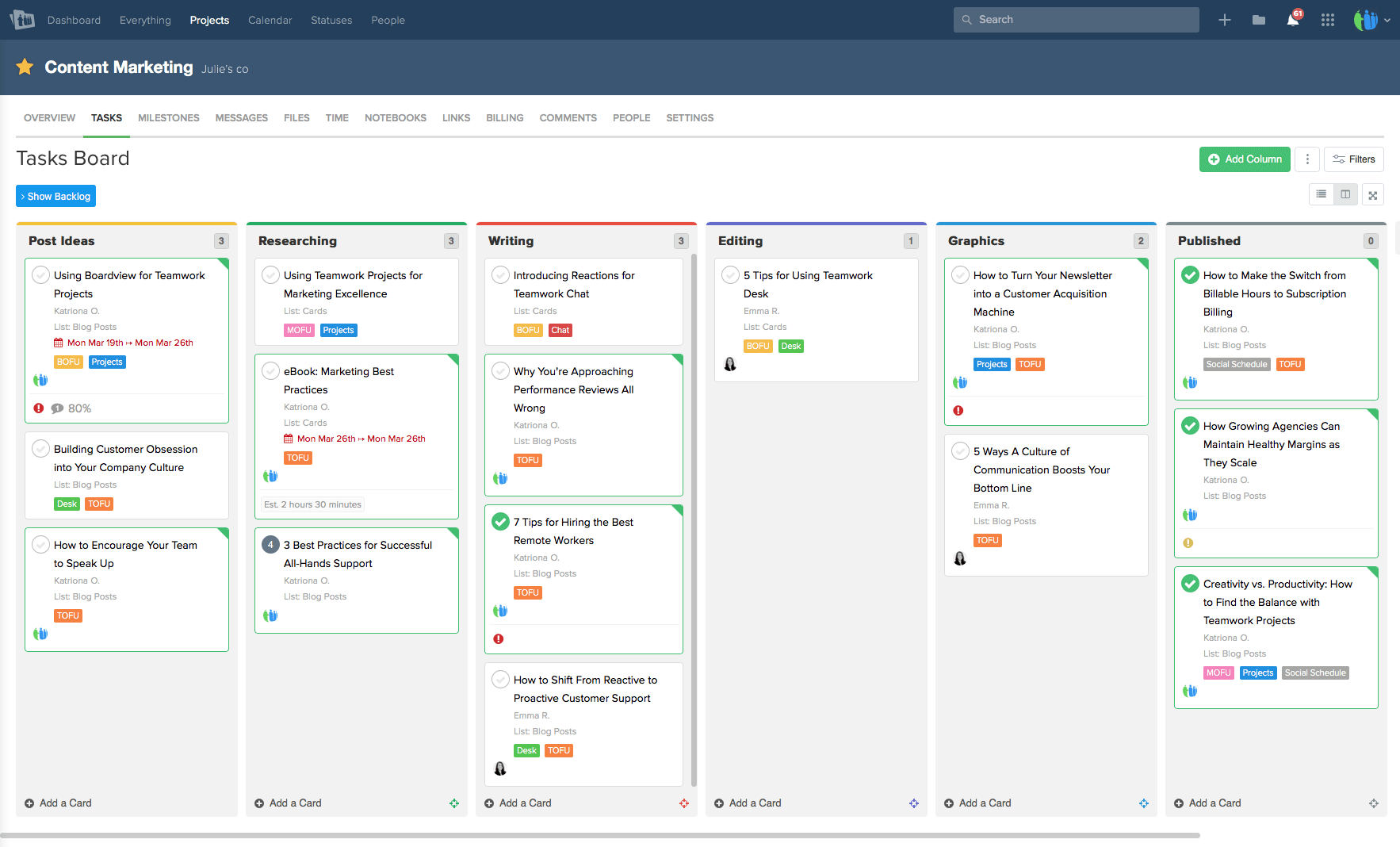 Features we'd like to highlight:
Useful Gantt charts for visualizing due dates and project timelines.

Customizable navigation for prioritizing the team's needs.

Private messaging

Team member status updates for distributed team members.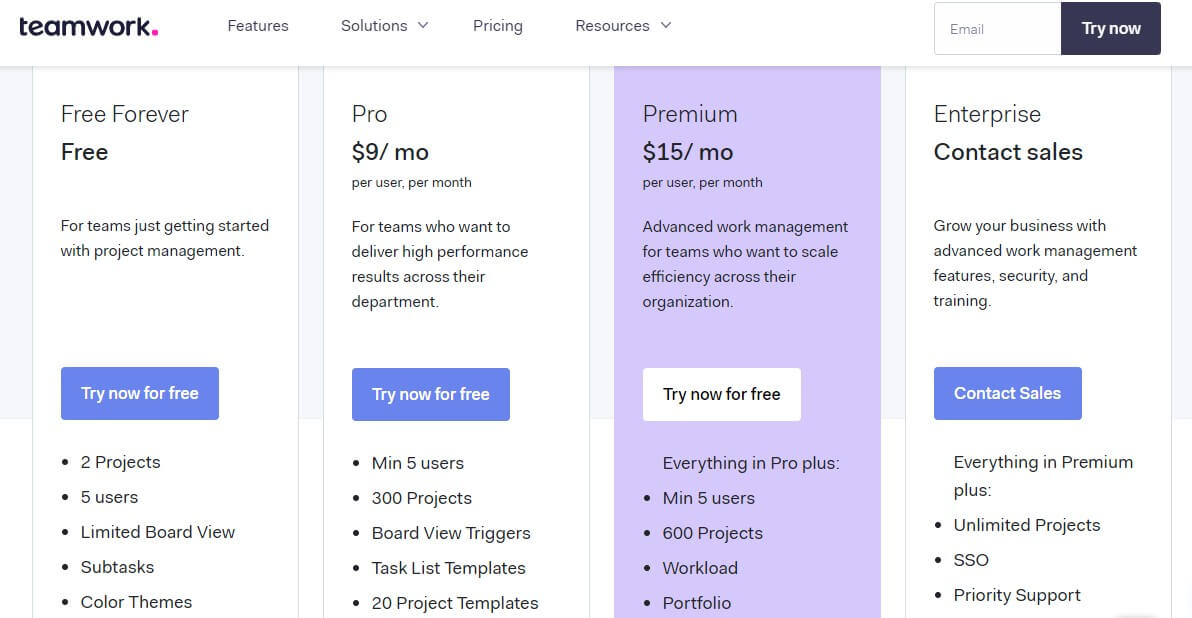 Airtable
Airtable takes everything you love about Excel and Google Sheets and puts a modern project on it. This tool helps managers to track inventory, lists of reference items or as a bootstrap CRM.
Airtable is a user-friendly database that disrupts traditional database management systems that rely on SQL or other languages. It provides handy cells that look like spreadsheets. You can also link records across tables, and reference files quickly and easily.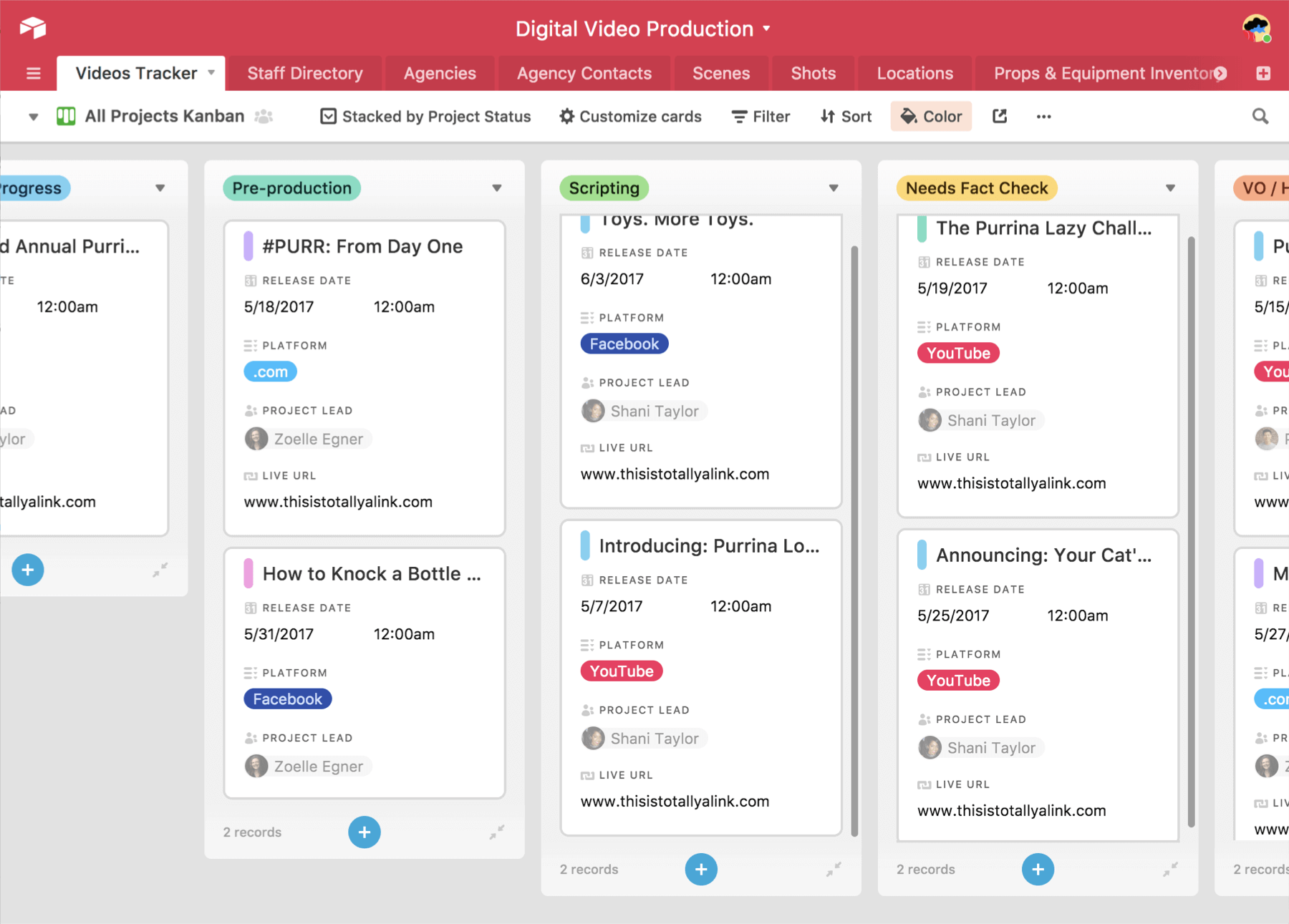 Features we'd like to highlight:
Prebuilt templates for multiple use cases.

Unlimited scheduling views

Rich field records

Commenting option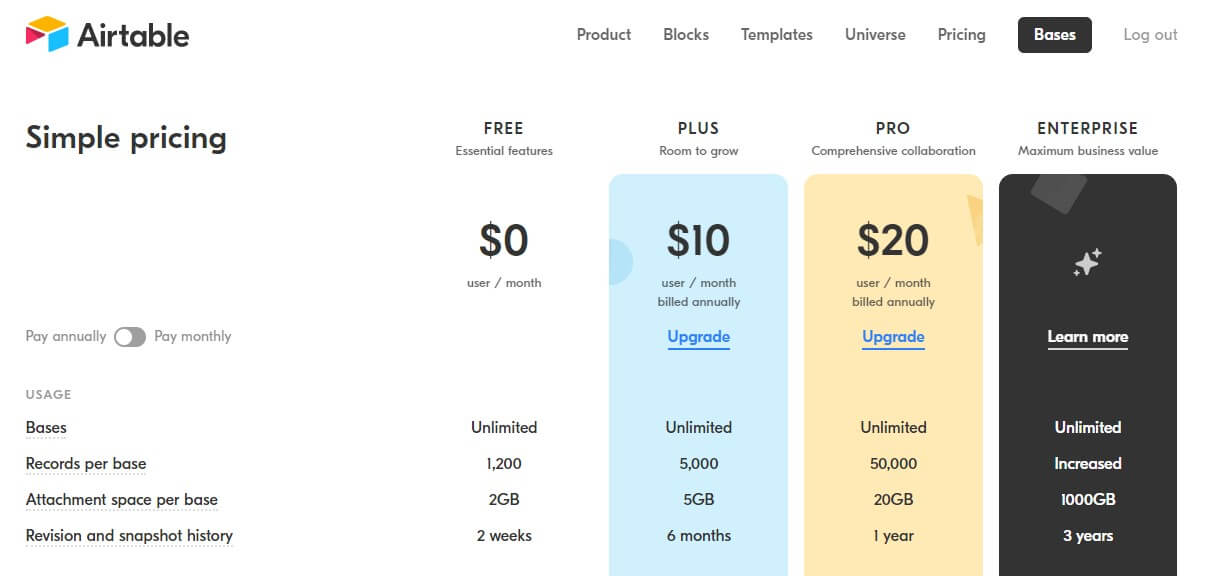 ClickUp
ClickUp is the project manager your team members and you will definitely love. The tool is designed to let you tune even the most complex tasks and manage workflow without extra efforts. You get impressive features to customize the tool to suit your team members. Every user may choose one of three different ways to view projects and tasks depending on individual preference.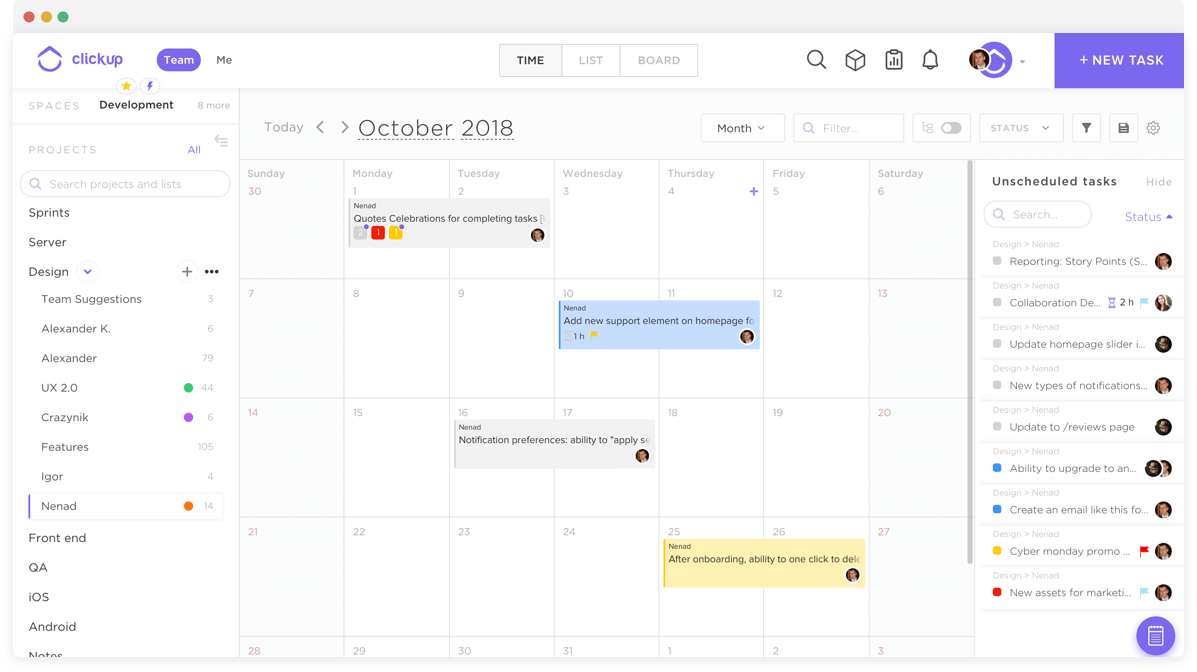 Today ClickUp is trusted by more than 25K teams, including Google, Samsung, and Nike.
Features we'd like to highlight:
Organizing projects based on priority.

Assigning tasks to groups.

Setting goals to remind teams what they're aiming to achieve.

Ability to filter, search, sorting, and customize options for managing specific tasks.

More than 55 integrated apps.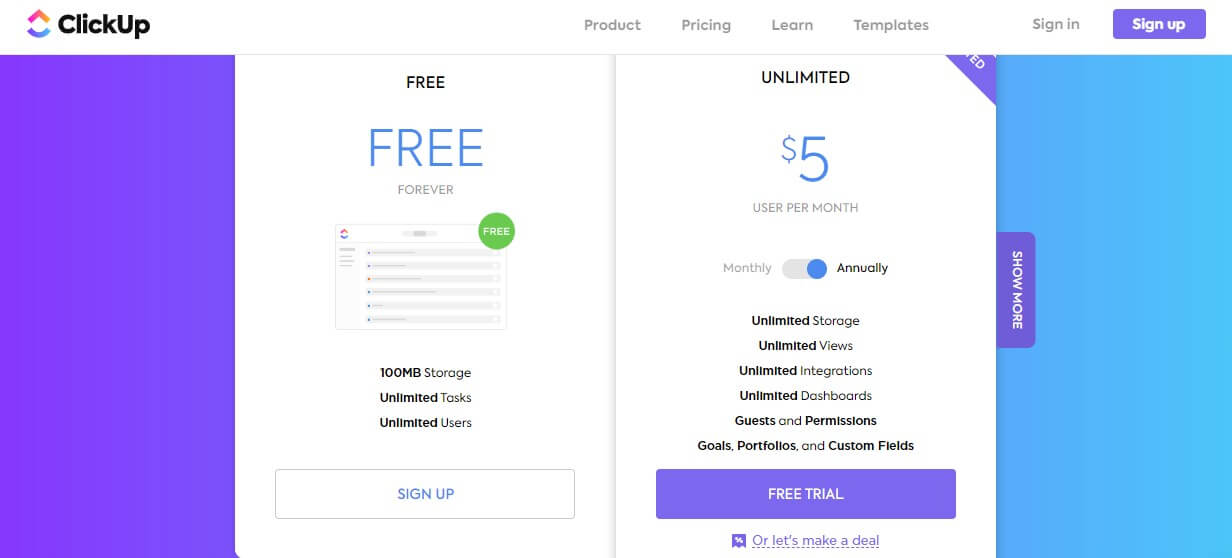 Todoist
Another popular task management app that lets you check your to-do lists is Todoist. This tool is designed to meet the needs of small and middle-size businesses.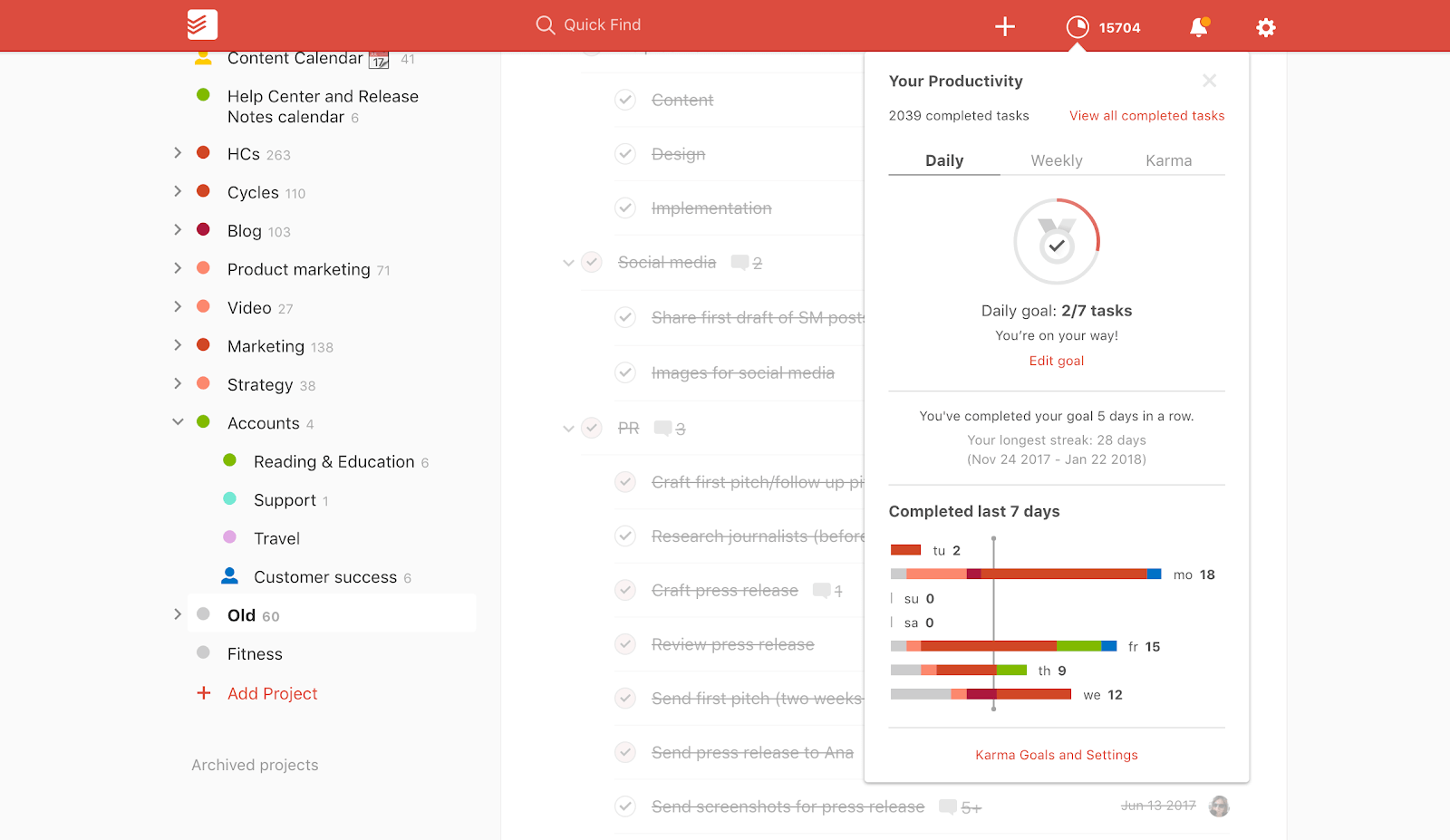 Todoist includes task management, scheduling, and document management functionalities within a single solution. It is available both for a cloud and on-premise deployment. You can use it on a tablet or smartphone via a mobile app. 
Features we'd like to highlight:
Friendly template lists.

Recurring due dates for regularly recurring tasks.

'Karma' points for completed tasks.

Labels, notifications, and discussion feeds.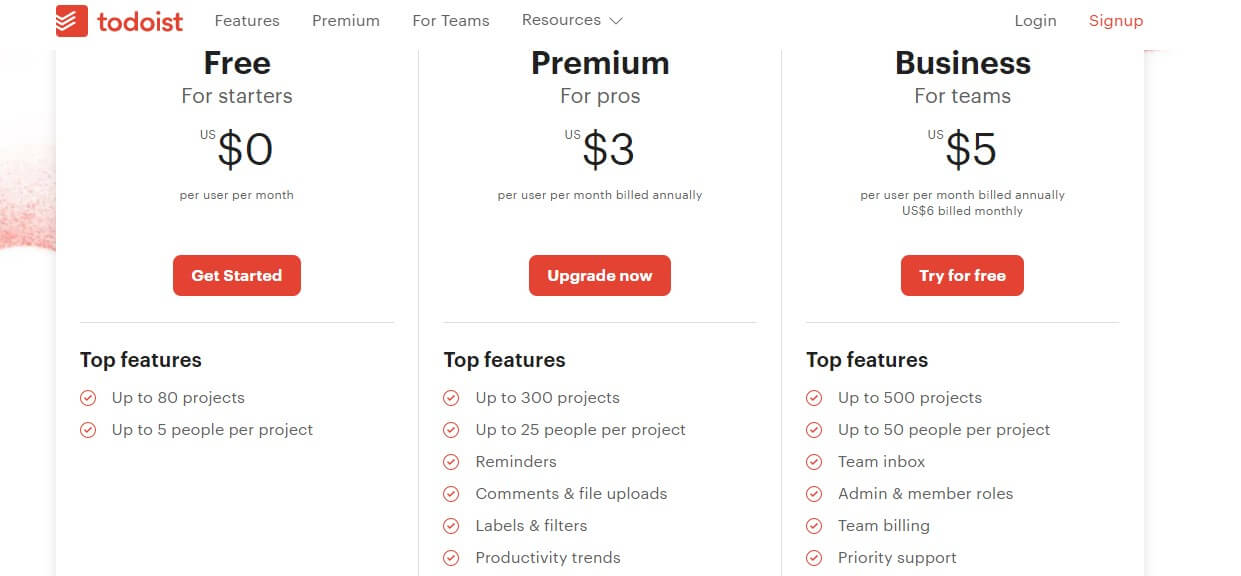 Toggl Plan
Toggl Plan (ex Teamweek) will simplify your efforts in case you need a convenient web-based solution for project planning, task scheduling, and team management.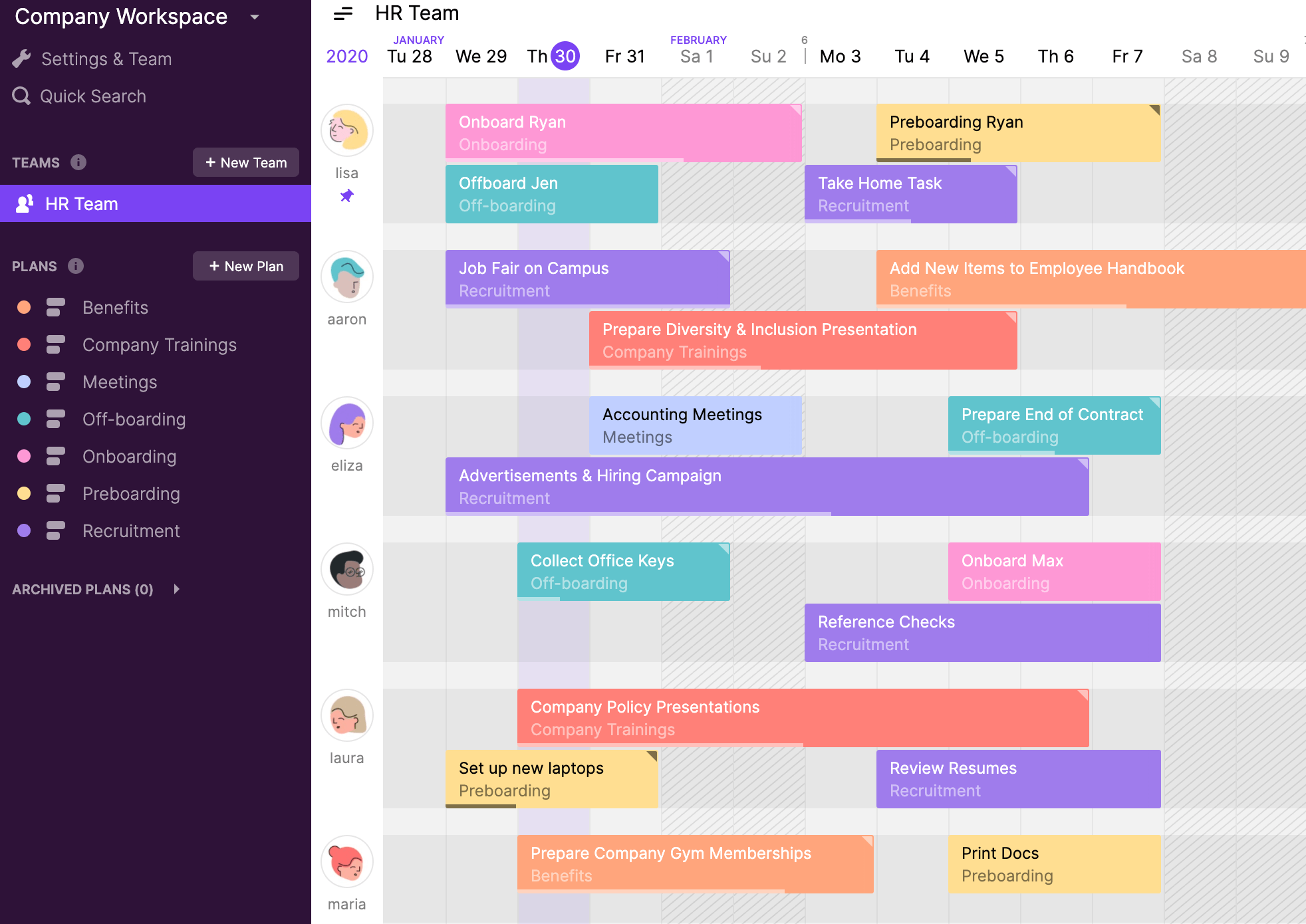 You can create and schedule tasks generating a color-coded timeline of the work and use Toggl boards for following task statuses and prioritizing without thinking of time estimations. Additionally, Toggl Plan has a calendar integration to export tasks to Google, iCal, and Outlook 360. 
Features we'd like to highlight:
Gantt-chart visualization.

Team collaboration option through shared calendars and task notes.

Integrations with Slack, Github, Evernote, etc.
When choosing the best free project management software, thin about their main features before making a decision. Feel free to share your experience and complement our list if you have something to add.