Working Remotely: Temporary Habit or Inevitable Trend?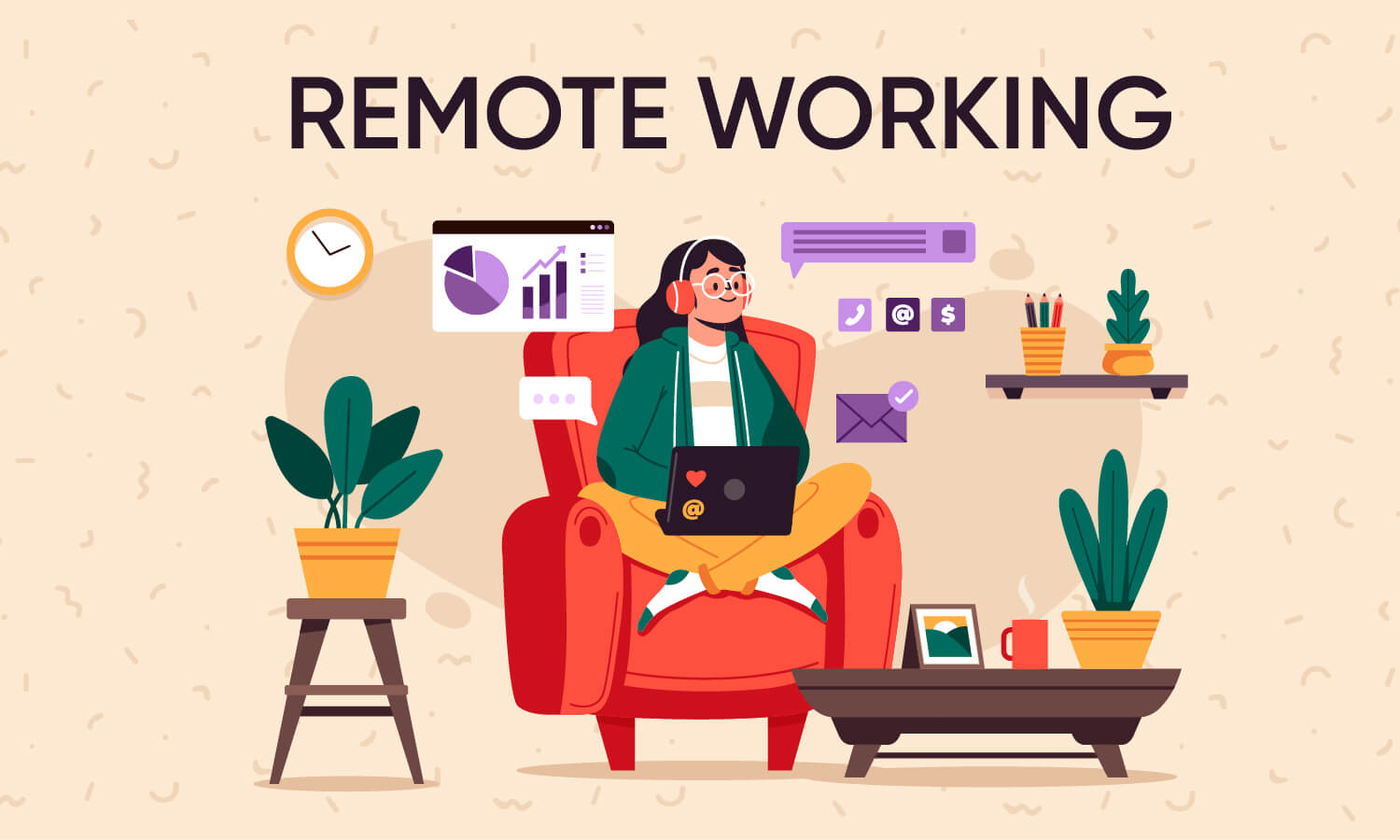 Occasional phenomena or events can sometimes globally affect life on all continents and cause a rethinking of many values. This is the case with the Covid-19, which has become the reason for massive changes in many areas.
Speaking of business, we primarily mean the option of remote working. Indeed, distributed work has already become not just a necessity, but a trend and a habit that will be difficult to get rid of in the near future.
Recently, we've thought that remote working was a temporary measure that we would have to live with for a month or two. Many specialists have quickly adapted to such working conditions from home, some have successfully found a way to equip a home office and found suitable online tools for working remotely, and some still cannot get into their usual working routine.
So, we will have to come to terms with the fact that remote work will continue to take the place of the main forecast trend for the next 2021. For those who have not yet been able to get used to this thought, we will describe the main benefits, drawbacks, and key features of this way of working. Hold on, this post is just about it.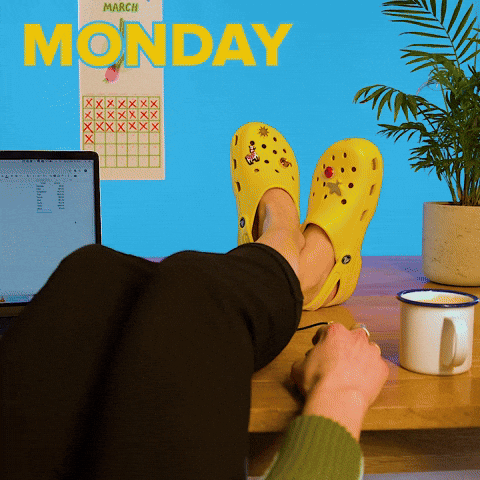 What is Remote Work?
Remote work is work far from where your employer is located. If you work at home sitting at a cozy table or on the couch with a laptop in your arms, and your employer's office is 20 miles away, then you are a remote worker.
The remote working situation means that workers do not commuter or travel to an office building or a warehouse. Sometimes working remotely may refer to acting anywhere away from the office, such as on a train, in a cafe, or in a park.
Luckily, thanks to the digital age, we can successfully complete projects and communicate with team members without being in the same room or even the same city. Good internet is the key to success.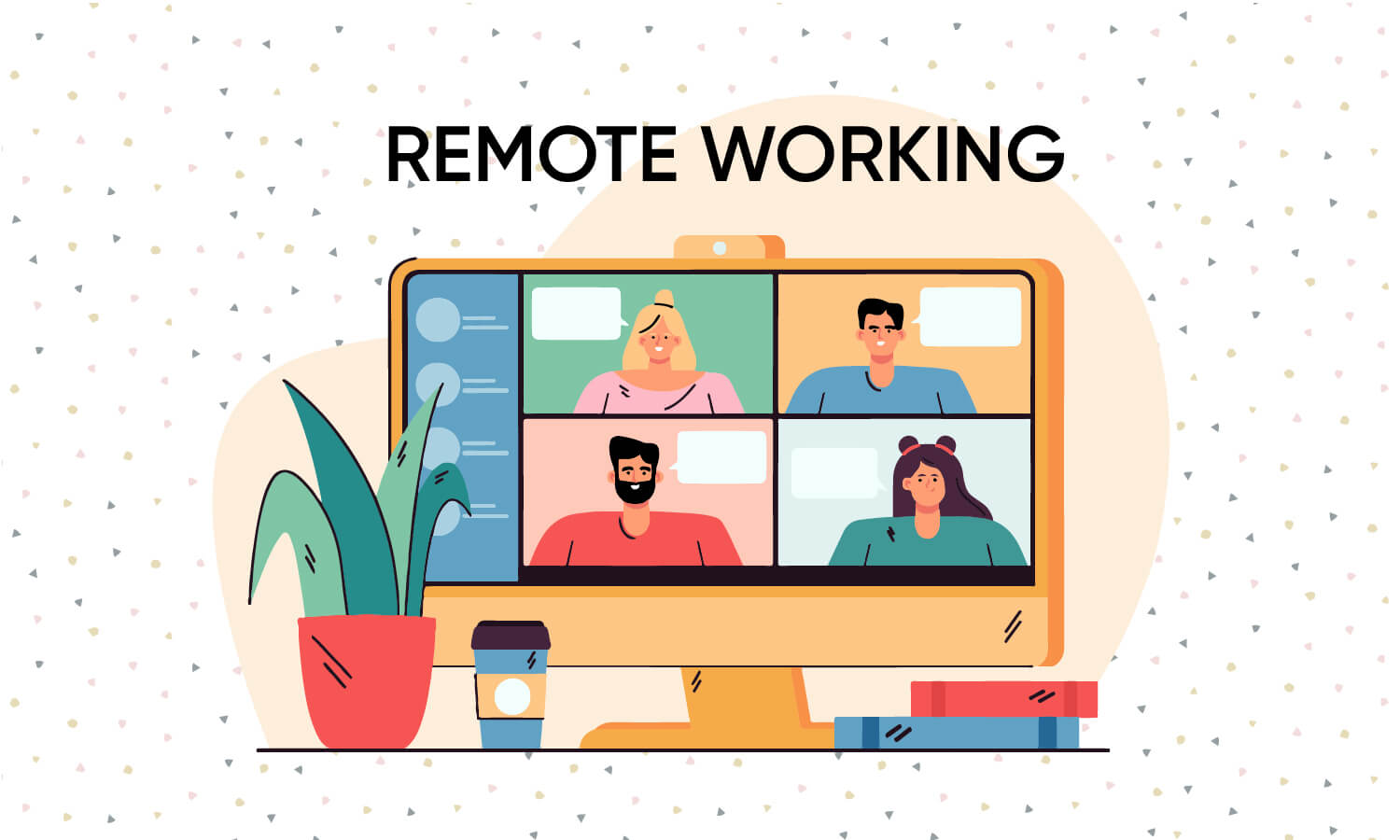 Remote work current statistics
No doubt, in 2021, workplaces will continue to embrace remote work options more than ever before. We draw this conclusion based on the bright statistics of this year. Here are some of the most interesting facts:
As we can see the concept of remote work is on the rise. So now it is high time to recognize the key benefits of this type of working for both employees and employers.
3 Proofs Why Remote Work Benefits Employees
Flexible lifestyle
Working from home offers people a more flexible lifestyle. When there is no need to work in an office during a set time frame, remote workers can focus on the things that matter to them outside of the office. It especially suits parents who get the opportunity to start work earlier in the day to be present when the children get home from school or take a day off for a doctor's appointment. 
Remote work seems also preferable for people who want to attain further education in their field. They aren't subject to a strict schedule in a permanent workplace and may pursue their continuing education courses during the day and double down on their work in the evening.
Better health
Remote workers usually claim that they have less stress and higher morale than their in-office counterparts. It positively affects their mental health. 
Eliminating commute and letting remote people work in an environment that they're comfortable in, employers care about employees, reducing their level of stress. Healthier and happier employees produce better work and feel more committed to their companies.
Renewed passion
Distributed workers tend to perform better outside of the office. They are able to filter out environmental distractions as they see fit and can feel more inspired by their surroundings.
The opportunity to work remotely brings a new perspective to a remote workers' position, increases team spirit, and promotes transparency in workplaces.
3 Facts About How Remote Work Benefits Employers
‍Increased productivity
Higher productivity that comes with its flexibility is one of the most weighted arguments for working remotely.
People who work from home are more likely to put in extra effort in their jobs, going above and beyond to get their work done in comparison to in-office workers. 
Cost savings
Distributed employees are also important for a company's bottom line. When a team is fully-distributed, organizations can feel decreased overhead from money saved on costs like rent and office furniture. 
Advanced engagement
Employers often propose remote work opportunities to keep their employees engaged and happy. This is one of the great options to boost people's careers when they are bored at work. 
That's something that will make managers who are interested in talent retention listen in a little closer.
Are There Disadvantages?
The risk of feeling isolated
This is quite a logical disadvantage of remote work. If you're used to working in a busy office environment, moving to a remote work schedule might get to you and upset the work-life balance. Don't panic right away if this happens, but try to work on your self-discipline.
Actually many companies offer co-working space options or other benefits in case you begin to feel the monotony of your home office. Moreover, many remote jobs involve a lot of video conferences and messages throughout the day – so you will not be as isolating as you'd expect.
Only your responsibility for staying on track
Of course, any remote work requires a self-starter attitude. You will need to get your work done on time even though nobody is checking to see if you're working hard. If you face some problems with self-motivation, then remote work might not be the best option for you. 
No immediate access to your team
Different specialists have different schedules. You may quickly realize that you may need something from your colleague that you haven't assigned, and you won't get it until you start the next morning. 
However, remote work is also about putting processes in place where these kinds of moments don't happen or happen rarely. Successfully implemented collaboration tools and features will help you to encourage collaboration between departments and all distributed workers. For example, handy Kanban boards will help to keep everyone on track and will allow all employees to know about each other's tasks and routines.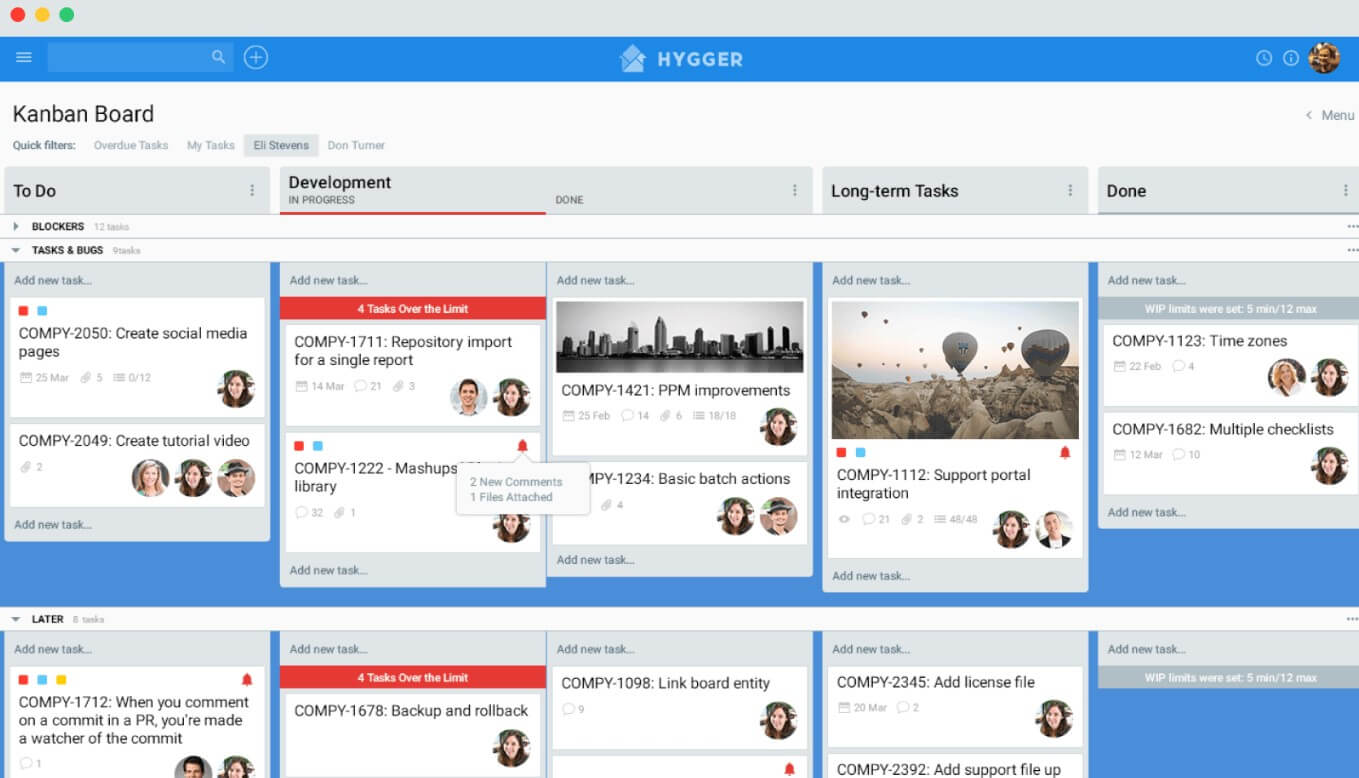 Common Misconceptions
Although remote work is becoming more and more popular, it's true that there are still some misunderstandings about this style of working. Here are some of the most common:
They say remote workers have troubles with communication
It's not true. Remote employees aren't ingrained in happy hour meetups, but they make up for it in their desire to remain connected to the team and be successful in their work. They use video calls and conferences that allow all team members to build virtual relationships. 
‍They say remote workers are "always-on"
It's not true. Individuals value working remotely as this option gives them the freedom to make their own schedule – not because it allows their schedule to be 24/7. Additionally, managers do not want remote employees to work nonstop either, for fear that they'll burn out and lose their passion.
They say remote workers don't actually work
It's not true. The common stereotype of remote employees is that they sit in bed all day with a cup of coffee, working once in a while. However, there are so many ways and styles: people who wake up early in the morning, shower off, and hunker down for a day of focused creation or workers who get ready for the day as if they were going to an office.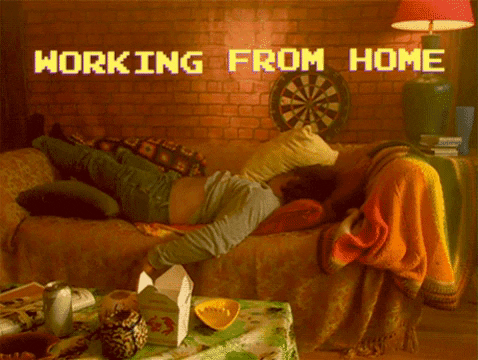 How to find a remote job?
If you're ready for remote work, but do not know where to start, follow the next initial steps to your intent:
Check up your portfolio and CV, and write your cover letters to underscore what a great independent worker you are.

Define what really motivates you at work.

Practice your remote work presentation skills (as video interviews will be inevitable).

Bookmark the career pages of remote organizations of your sphere 

Search LinkedIn for remote job options.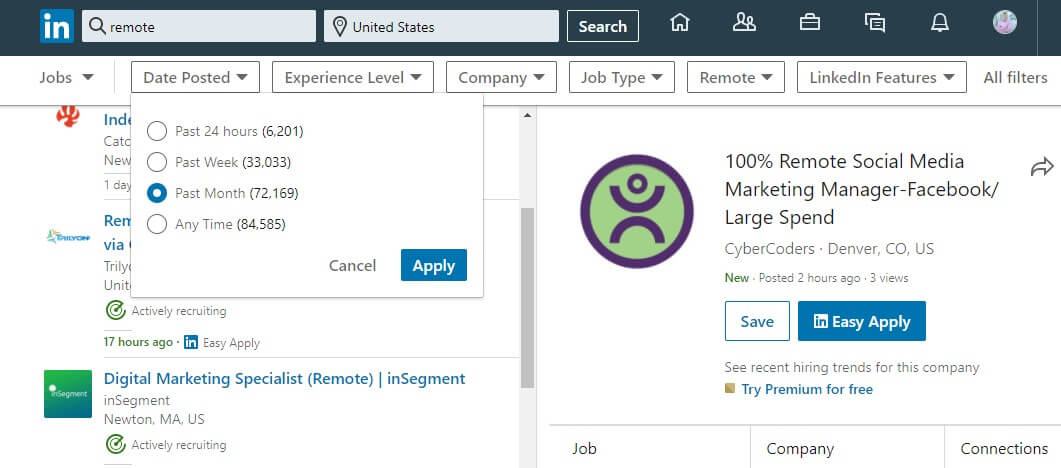 Conclusion
Remote work may become rewarding for you personally and may totally fit your working style.
Do not hesitate to try this option and ask your manager if any possibilities for working remotely exist. Even once a week can help improve your work-life balance. If it works, you may be able to telecommute more often and turn your job into a fully remote position.