Product Manager vs Project Manager: Who Carries More Weight of the World on Their Shoulders?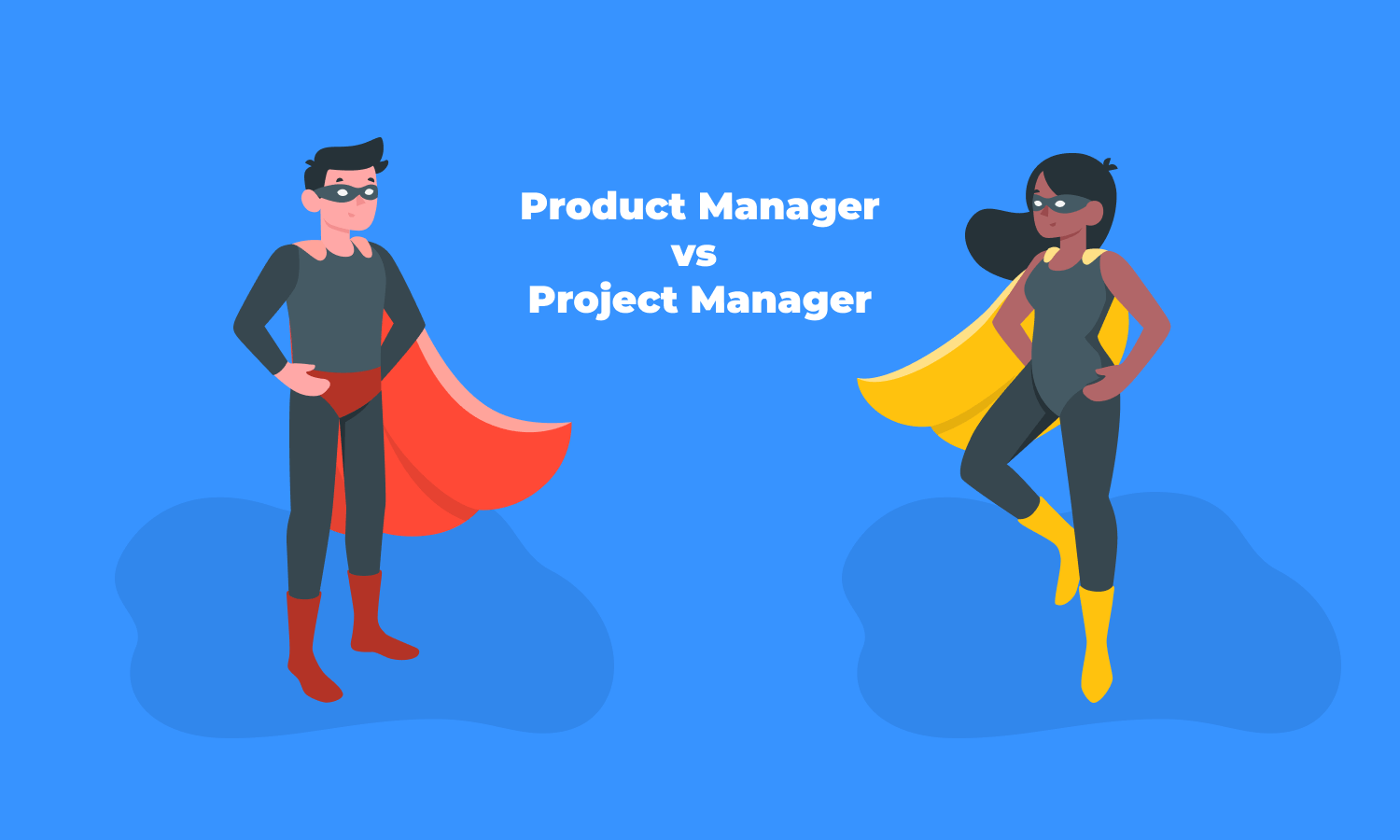 If you work for a large company and your team consists of different strategic departments, positions, and roles, then you have probably faced some confusion in understanding the roles of a product manager and a project manager.
How often do people confuse product manager's responsibilities and the functionality of a project manager? If you're one of these PM's, you have heard at least once in your life the cheesy question "Is there any difference at all?"
All right, Product Manager and Project Manager are completely different roles. Here we prove this as the goal of this article is to describe a clear difference between two strategic positions in IT companies to keep you out of all doubt. However, some of you may also have some questions even after this material. You may face completely different roles even in specific product management field: a junior, product owner, product director, etc. Actually, this is another story and you can read more about it in our article Product Manager Career Path Options.
By the way, the main picture in this article is about Atlantes, which carry on something heavy on the shoulders. Similarly, the managers "carry" their products and projects. Who carries more weight of the world on their shoulders?
Product Manager vs Project Manager
A product

is an ultimate result that you provide to your users. It can be a physical touchable product, a software platform, app or a service.

A project

is a plan consists of different activities. All the activities have a defined outcome and fixed start and end dates. When the outcome is accomplished, your project will be completed.
Let's say, your product is a new mobile game. Developing this game intends many projects. One of them is launching a corporate website. This project has its own unique starting and ending points. As you suspect, the managers have different responsibilities and functions.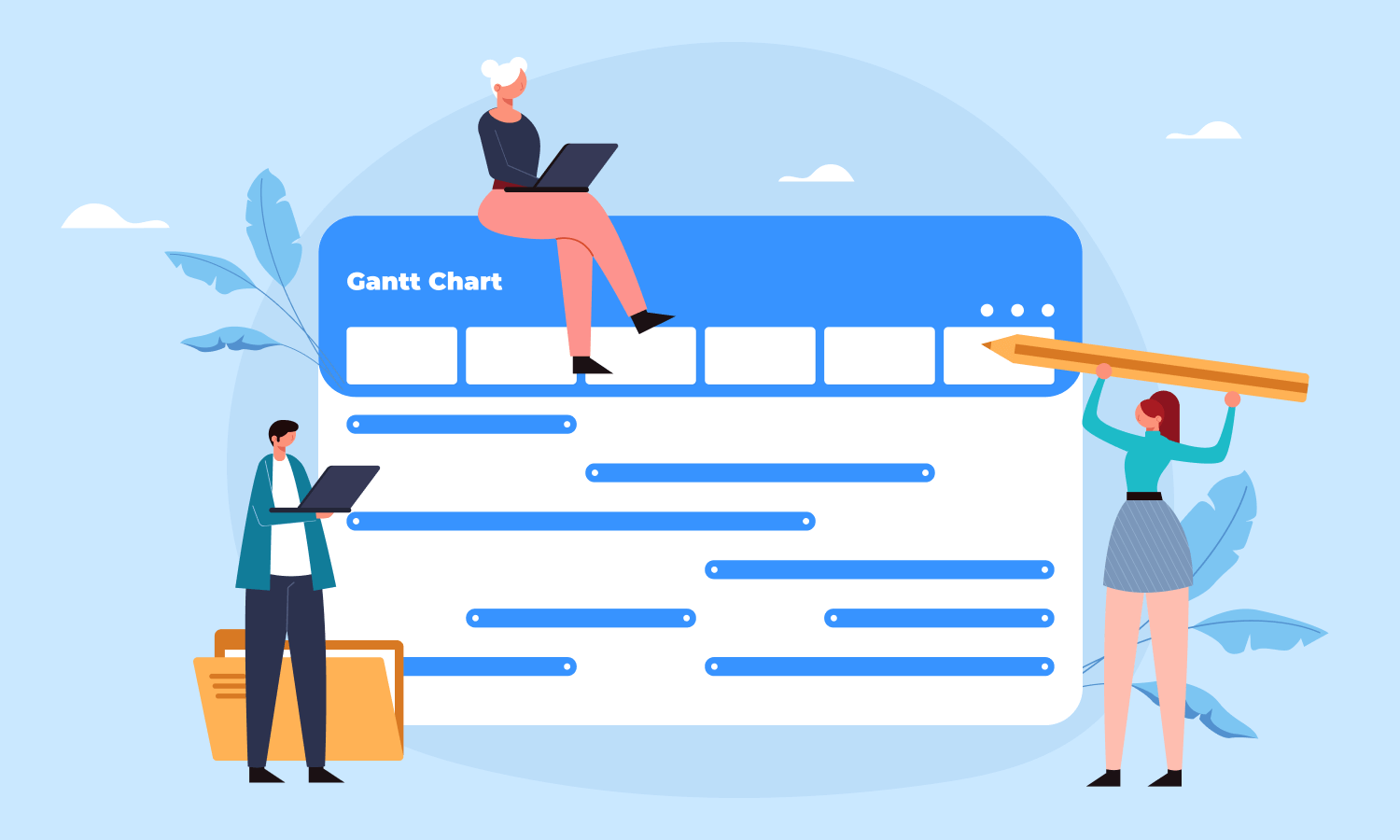 What are the key responsibilities of Product Manager and Project Manager?
Product managers
Product managers are usually responsible for defining the product strategy, feature prioritization and final product release. The goal-first approach to managing and building the product is the necessary basement for every product manager. They create ideas and initiatives to help reach the strategy and goal, using smart roadmaps and managing Product backlog.
If imagine again that a product manager is one of the Atlantes on the picture, then you may find the following on his shoulders:
Product strategy

Releases

Ideas and initiatives

Profit and loss issues

Market research
Project managers
Project managers usually less focus on specific product goals. The project itself is their responsibility. They take product initiatives and features to develop a timeline. They care of risks, potential constraints, resources and scope.
Project managers are responsible for:
Delivery

Resources

Status updates

Project budget

Capacity

Problem resolution
Who is more important in the company's hierarchy?
If your company includes both positions, then it's everything alright with its organizational structure. How to determine who is more important?
Just ask yourself two questions:
Can the team works effectively and get results without the product manager?

What will happen if the project manager leaves the team?
Most likely, your answers will show that both positions are important and irreplaceable. Their collaboration is the key to success.
Product management and project management tools and services
It is not difficult to assume that if the roles and functions of the managers are different, then their professional tools for effective work are also different.
However, some smart platforms, as Hygger.io, offer a set of effective options for both product managers and project managers.
Product Management Software
Product management software is helpful in tracking requirements, documenting the product vision, establishing priorities, defining the strategy and indicating high-level estimates.
A product Roadmap is one of the main options for product managers. Product roadmap software is designed to communicate the product strategy, showing all the product initiatives and ideas.
This kind of a product visualization is often used to build roadmaps for executives and other stakeholders.
In Hygger you can share your Roadmap and lay out the high-level perspective of what will happen over time, by specifying major releases, projects, and initiatives. This looks competitive because of even the strong alternatives cannot propose this option. For example, using Jira, you'll have to pay for the additional "Portfolio for Jira" for these goals.
If you want to know more details about the Hygger advantages for product managers in comparison with other software, dive in the articles Hygger vs Jira and Hygger vs Trello.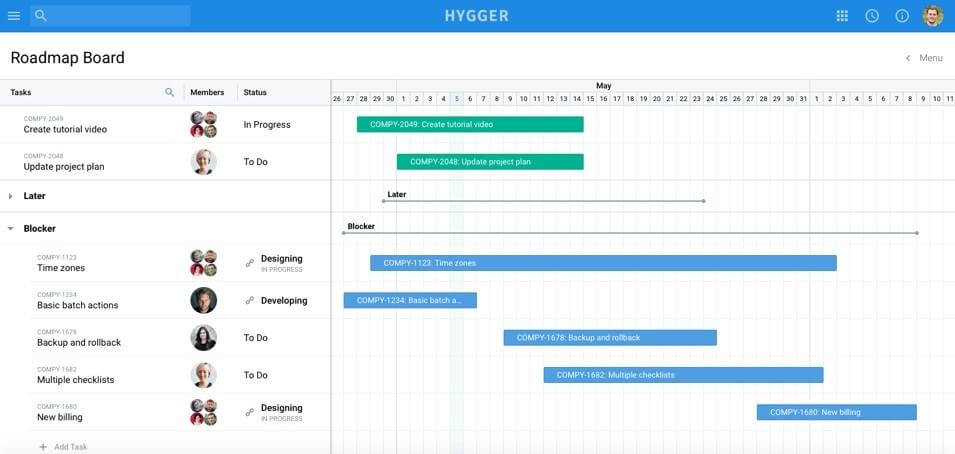 Project Management Software
Professional software for project managers is a strategic tool that is used to track and manage all of the project's details.
After you get the green light to begin the project, you may plan all your development activities with any project management software.
PM software helps to capture and share tasks and subtasks, deadlines, jobs completed and jobs outstanding, assets needed, and collaboration among team members.
In Hygger you may find great opportunities for project managers from friendly Kanban and Scrum boards to time tracking and timesheet report options.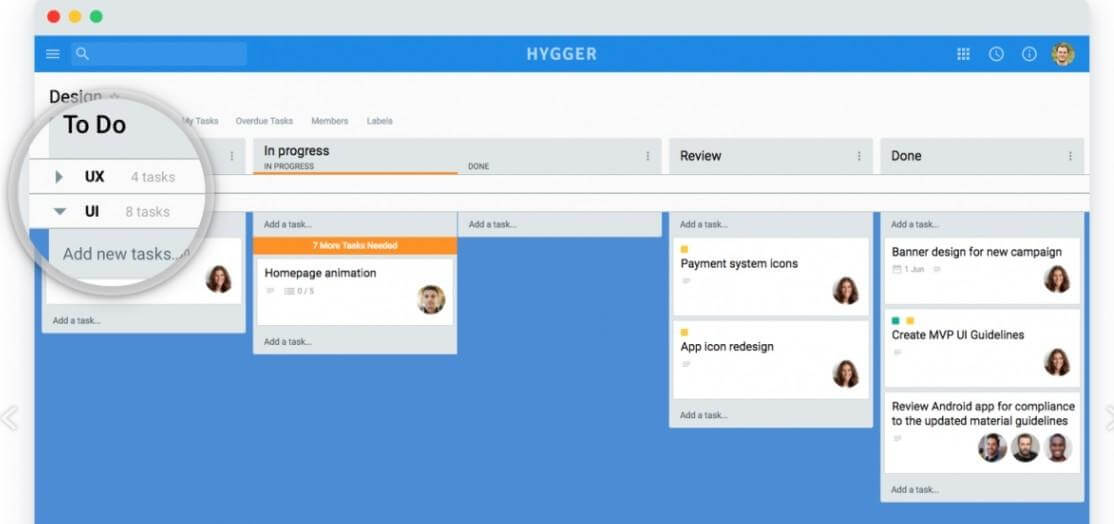 Conclusion
Summing up the article, I highlight the following:
Product managers and project managers are completely different roles but they are both important for any IT company.

Product managers drive product development. They work with initiatives, their prioritization, and make strategic product decisions. Project managers usually oversee the execution of plans that have already been developed and approved.

Each manager needs professional software to visualize all products and project issues correctly.
What tools do you use for implementing your management? How do you determine the difference between project and product managers? Feel free to add comments below.