Smart Roadmap: Nothing About Formality, All for Product Benefits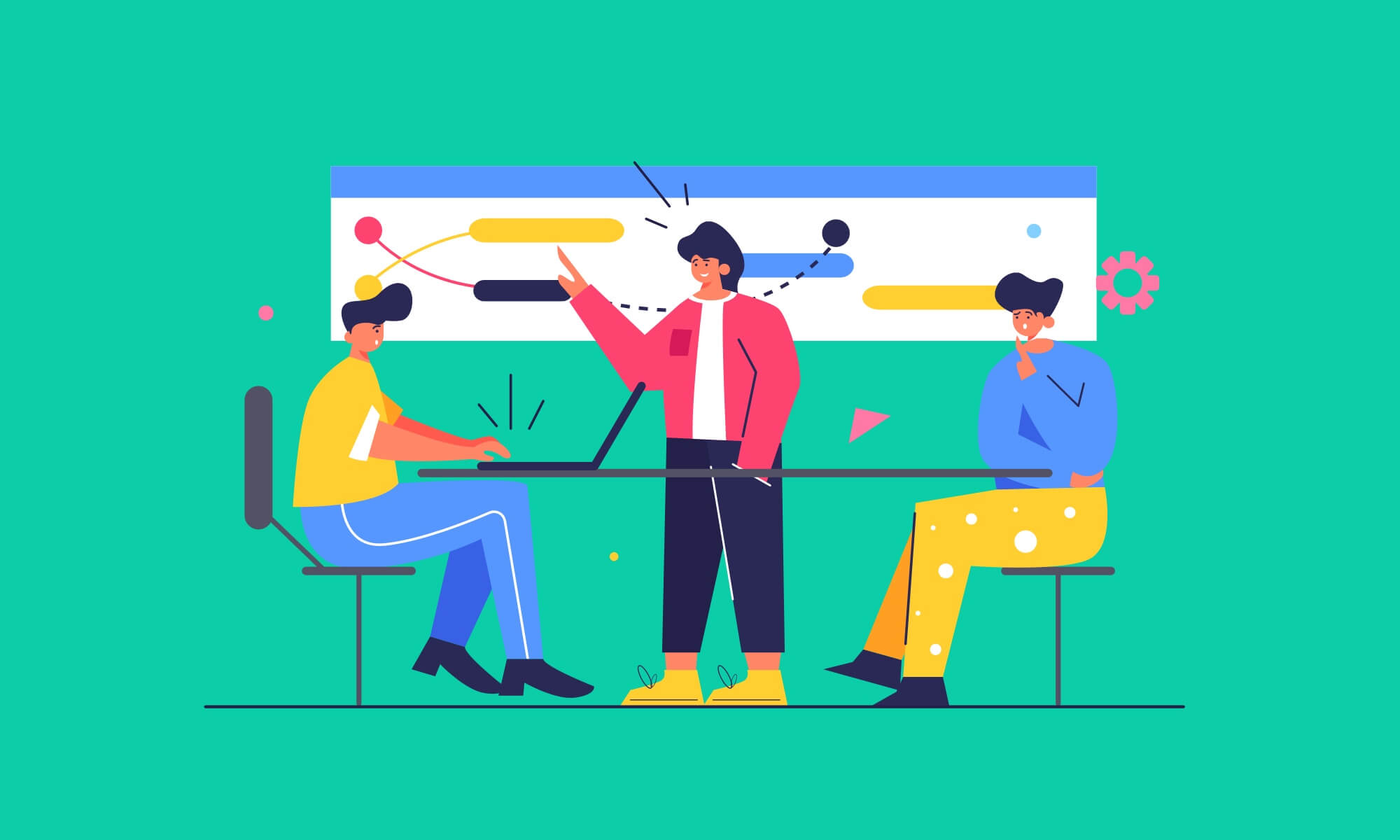 A product roadmap is a powerful armory in product manager's hands. As any strategist is able to manage his armory and knows how and when to apply it, so product managers should also be able to tactically apply their advanced product roadmap and use special tools for these goals.
What is a product roadmap?
An Agile product roadmap is a document. The key purpose of any product roadmap is to share direction and progress to internal teams and external stakeholders.
Product roadmaps consist of high-level initiatives and planned steps. It shouldn't include every product feature and detailed lists of bugs. This strategic document is aimed to live separately according to a manager's scenario.
Be sure to maintain a product roadmap throughout the lifecycle of your product. The included features, initiatives, and requirements should be generated by many sides: management, customers, sales, partners, support, engineering, financial and of course product management.
The product management team should determine all priorities, keeping in minds that any roadmap should be aligned against the business goals.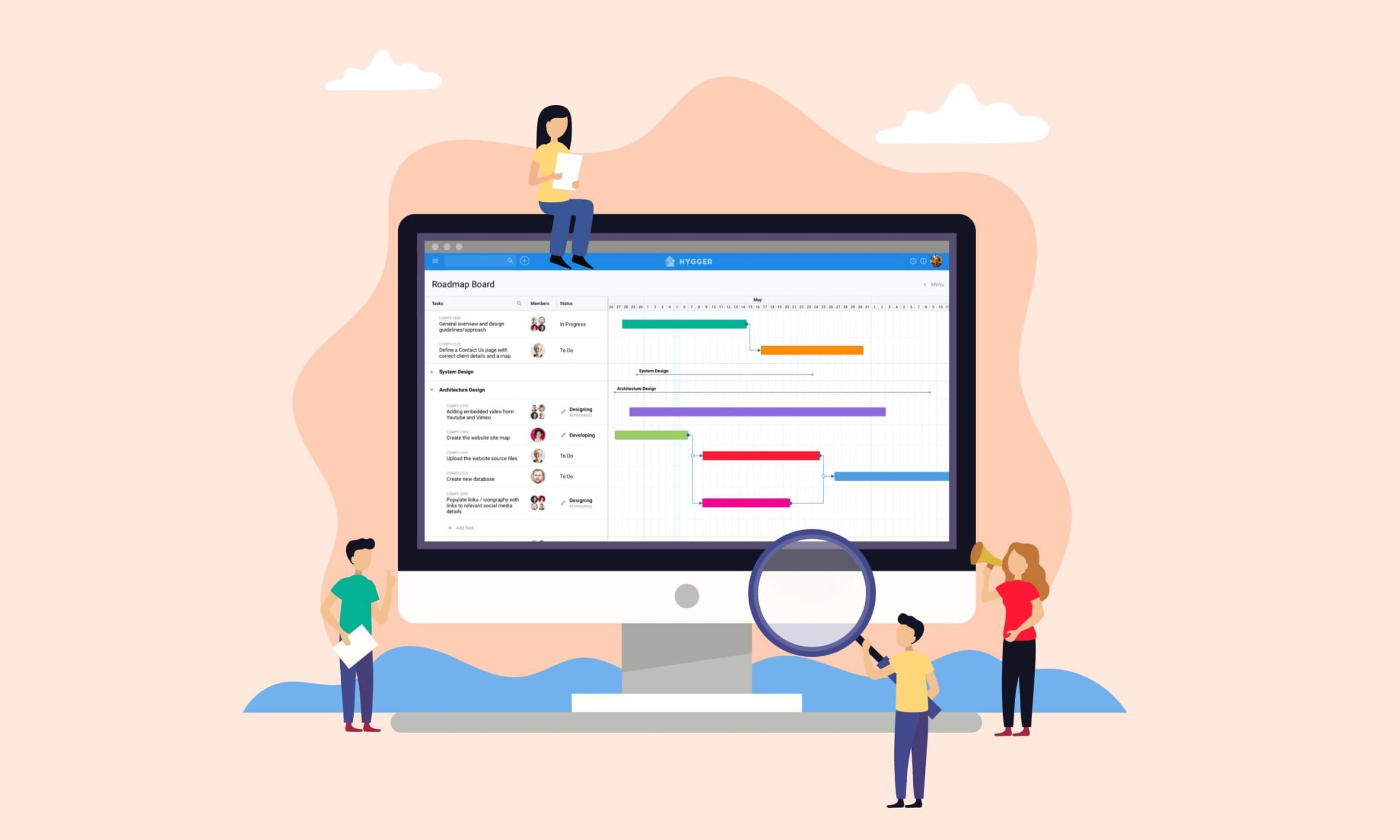 Roadmaps are not limited to products: their goals are similar for different kinds of roadmaps (for example, marketing, and IT roadmaps).
However, roadmaps used in Agile teams and Waterfall companies differ.
Roadmaps in Agile and Waterfall teams
Waterfall teams usually set business-oriented goals, based on financial measurement. In Agile the goals are customer-oriented (user growth and customer satisfaction).

Waterfall roadmaps reflect commitments to a year or two years' timeline, while Agile roadmap usually reflects quarterly commitments. Product planning in Waterfall and Agile teams also differ in accordance with time terms.

The differences also related to collaboration. Waterfall teams' collaboration is sequential, in Agile team members work according to cross-functionality and simultaneity.

Finally, Waterfall roadmaps have limited flexibility, while Agile roadmaps accommodate extensive flexibility.
Product roadmap samples
Each roadmap for each audience has its own characteristics.
Roadmaps for developers

usually focus on features, sprints, releases, and milestones. They are quite short in duration and typically more granular in scope.

Roadmaps for Sales

teams are focused on the features' combination and customer benefits.

External roadmaps

(for Customers and Partners) are focused on the main product's benefits to them. As any external document, this kind of product roadmap should be attractive, visual and clear for understanding.
Your product roadmap may include short-term and long-term strategic goals with specific solutions to meet them. This can be applied to a new product or your existing offerings.
There is no ideal business way about how to build your roadmap visually; you may use different templates to display your basic data:
High-level strategic initiatives

Releases by periods (quarters)

Features in details

Bug fixing info
Where can I find the best product roadmap tools and web software?
Here're Top-5 platforms for product managers and project managers who care of graphic planning and want to combine together everything they need to plan ahead and meet deadlines: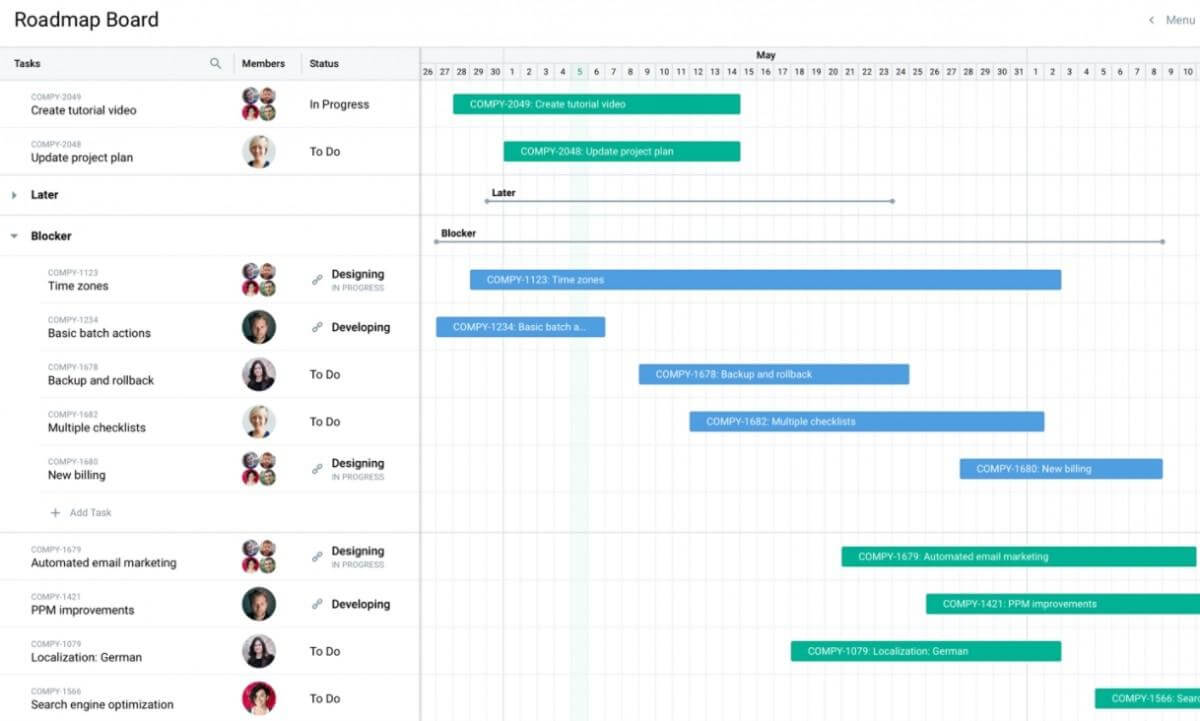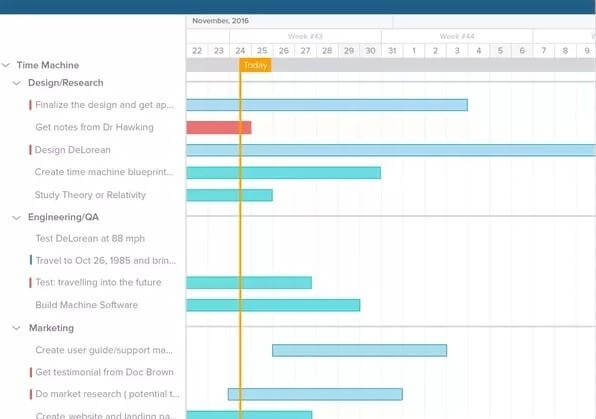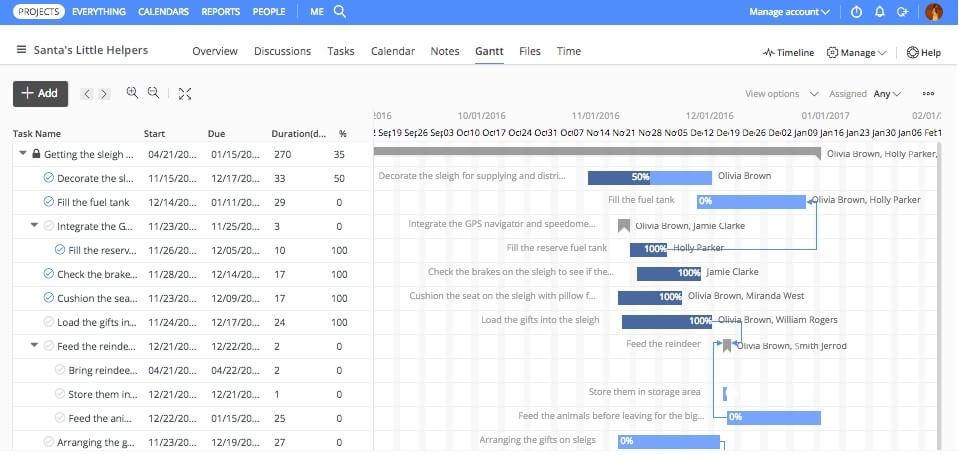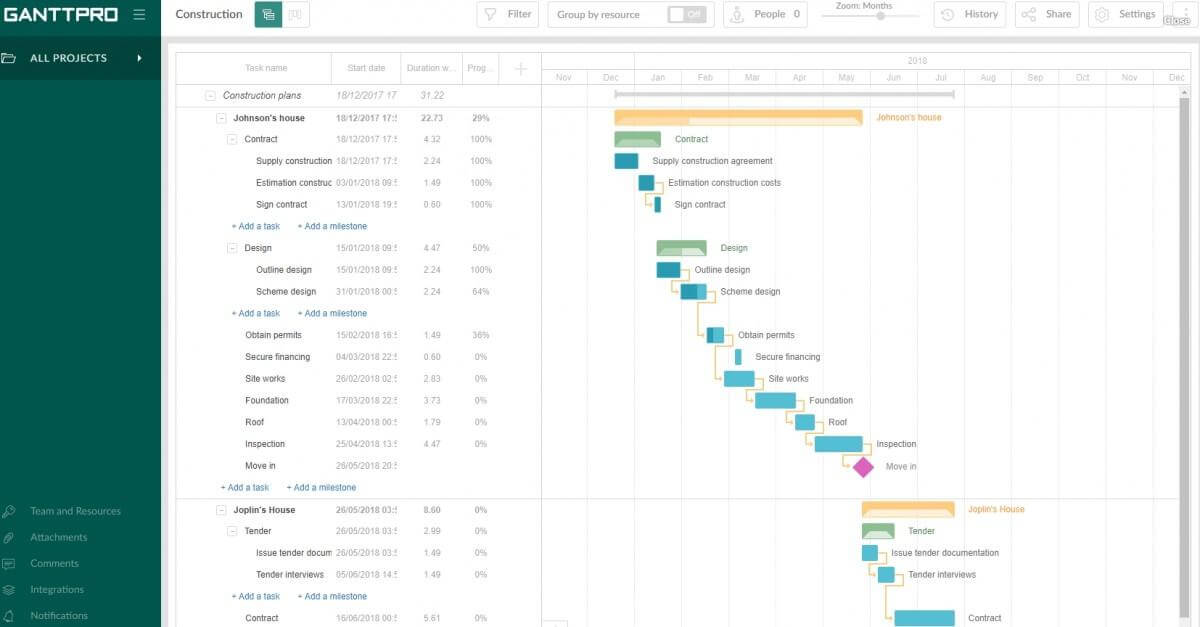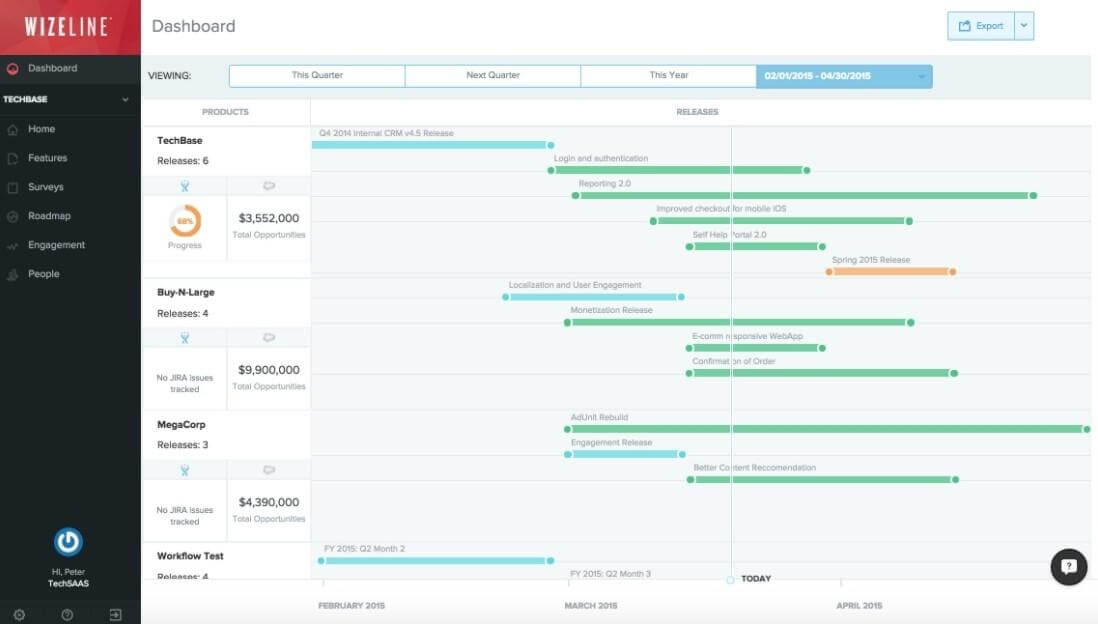 How to create a roadmap clear for everyone?
I guess there is no need to remind of the key business goals that are directly connected with product road mapping. Knowing them as well as your initiatives you're going to invest in, you can determine which features to add to your roadmap (thinking about what will have the best impact on your business).
Here's a 4-step strategy that will assist:
Usually, global strategies are based on the key goals. This common vision of the goals defines your outlook for the whole product. This strong product vision is supported by details about your clients and their needs.
It reflects the essence of what you want to get. Be sure that your team understands everything at this stage to develop your future masterpiece.
Here you choose the features that should be highlighted and decide if internal or external data should be presented on each release or not.
The release dates of external and internal releases can be different.
Prioritizing the features
Remember that customer requests should be always ranked against your strategy.
There are different smart metrics that help to reflect your strategy. It' not difficult to create your own scorecard in relation to your goal-first product vision, as every product is something unique anyway. Having your scorecard, you will be able to objectively prioritize features on your roadmap. Do not forget about common rules about setting priorities and famous prioritization techniques.
Building great products is impossible without communication, feedback, and transparency. That's why they are essential for your strategy.
When you have the desired view, you can save it and share with stakeholders. With the help of smart product management software such as Hygger.io you can easily share your product plans and roadmap, keeping everyone up to date.
Key advantages of Hygger Roadmap
Hygger is the complete product management platform for a whole company: product and project managers, developers, designers, marketing guys, etc.
In Hygger you can share your Roadmap and lay out the high-level perspective of what will happen over time, by specifying major releases, projects, and initiatives. All developers will agree that it's quite important.
This is what obviously gives Hygger significant advantages in comparison with such great players as Jira. Jira offers adding its special "Portfolio" but it will cost some money, while Hygger's option is free.

Conclusion
It seems that roadmaps become the must-have and effective tool for management goals. They help to manage team's schedule, carry out discussions, break down tasks into subtasks, finish work on time, measure performance and accomplish successful results.
A well-designed software with roadmap option is the powerful strategic tool in product management.
What is your experience in using roadmaps? Feel free to share your ideas and success stories here.