How to Avoid Mistakes in Determining Product Strategy at Start?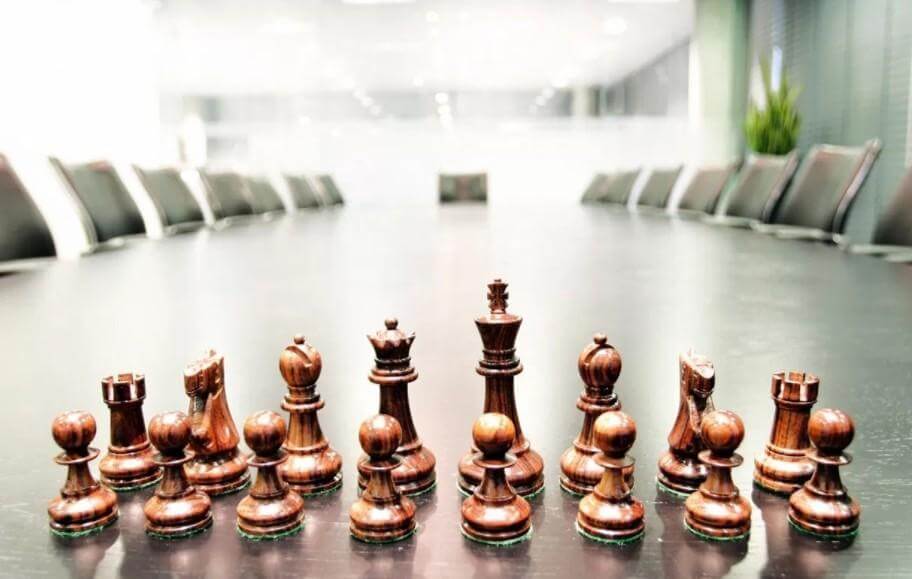 Any success starts with a thoughtful strategy. A careful strategy building is not about 30 minutes or about a brief meeting with team members and a quick result. A profound and effective strategy is a hard work.
Product managers' strategic thinking is a kind of icebreaker that can pass through any barriers and achieve any complicated goal. Those readers who believe that great results can be achieved accidentally without applying mental efforts – this article is not for you.
"Strategy without tactics is the slowest route to victory, tactics without strategy is the noise before defeat."
Sun Tsu, Ancient Chinese Military strategist
In common words, any strategy defines the direction of a product and what product owners want to achieve. An effective strategy keeps all team members focused on the work that matters the most. Product managers propose the strategy to the team where the product is headed and share what needs to be done.
What is the main purpose of a product strategy?
Any strategy is aimed to satisfy stakeholders and general management business interests and to achieve the high-level objectives. It should include a clear direction to guide all team members about your product value.  
A product strategy is a background for the product lifecycle. If you want to build a robust and successful strategy for your product, pay attention to its main aspects: vision, goals, ideas and initiatives.
Product vision consists of market opportunities research, positioning issues, target customers, rivals' analysis, etc. It describes what customers need and how you plan to satisfy their needs.
Product goals should be clear, relevant, measurable and time-bound. They can help product managers set what they want to achieve in the specific time period. For example to expand to the Asian market, to increase revenue by 25%, and so on.
Product ideas and initiatives are the efforts that need to be implemented to achieve the strategic goals. For example to improve UI, to optimize performance, to expand into the USA, etc.
"Strategy without process is little more than a wish list."
Robert Filek
5 essential questions for product managers helpful in defining product strategy
When defining your product strategy be sure to answer the following questions.
What are the market and customers you selling to? It's trivial but correct defining the target audience is the first step to success.
What is your product in fact? Describe what you are selling and think how your customers will perceive your product compared to rivals'. Identify unique features of your product.
How would you price your product? It's time to think about the product perceived value and a pricing model.
What are the values for your customers? Think about the customers' problems that can be solved with the help of your product.
What distribution channels will you choose for your product? Describe how you will sell and promote your product.
Simplified product strategy example
Here is a brief example of a product strategy's theses that are not connected with software development world to be clear to everyone.
Let's say, we design quality plastic windows and doors for local outlets.
Our customers are small businesses: shops and cafes that want to get high classes architectural standards and quality units. They are interested in materials that are safe and eco-friendly for their customers.
We sell our products through a retail channel.

Our products are priced per unit. They are "high-end" architectural solutions.
Product managers care about the quality and feasibility of their strategies because it is a foundation for planning a product roadmap.
If everything is planned and verified, it's time to choose an appropriate tool for strategy visualization, defining features and prioritizing all working issues.
Why a product roadmap is crucial for building the strategy
It's not a secret that visualization is the key to understanding. It is easy to understand the relationships between product lines, strategic goals, initiatives, and releases when you have them all in one view.
If the product strategy is approved, then the key purpose of a roadmap is to share strategic direction and progress to team members and stakeholders.
Product roadmaps include high-level planned steps. After defining the strategy you should work with releases customization, choose the features that should be highlighted and decide which data should be presented on each release.
The next thing to do is to prioritize the features. You may use available metrics that help to reflect your strategy and popular prioritization techniques.
Finally, it's a good idea to share your Roadmap with everyone who needs it. Creating products is impossible without communication and feedback, that's why this sharing will look essential for your strategy.
Hygger Roadmap can be also shared. Here you can lay out the high-level perspective of what will happen over time, by specifying major releases, projects, and initiatives.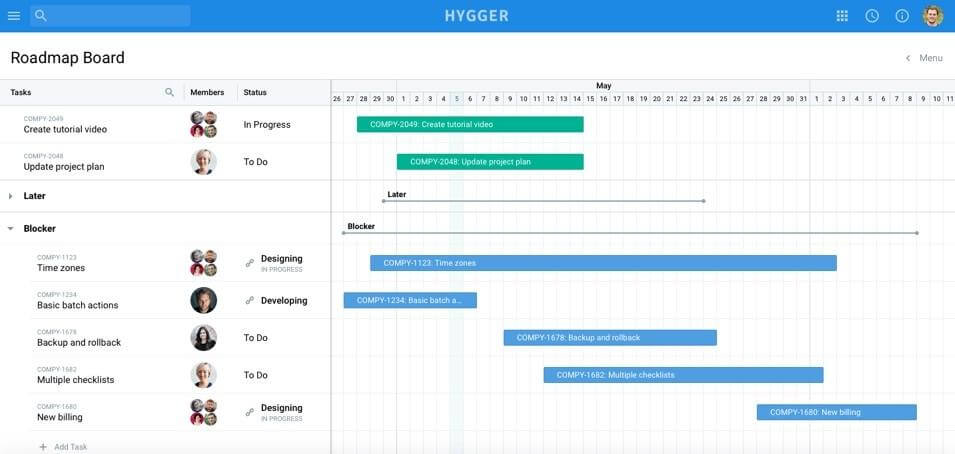 In conclusion, I'd like to emphasize again that an effective product strategy is not random actions, but a serious work. Pay enough attention to it and you'll get an excellent release of your product.