What is the Difference Between Product Manager and Product Marketing Manager?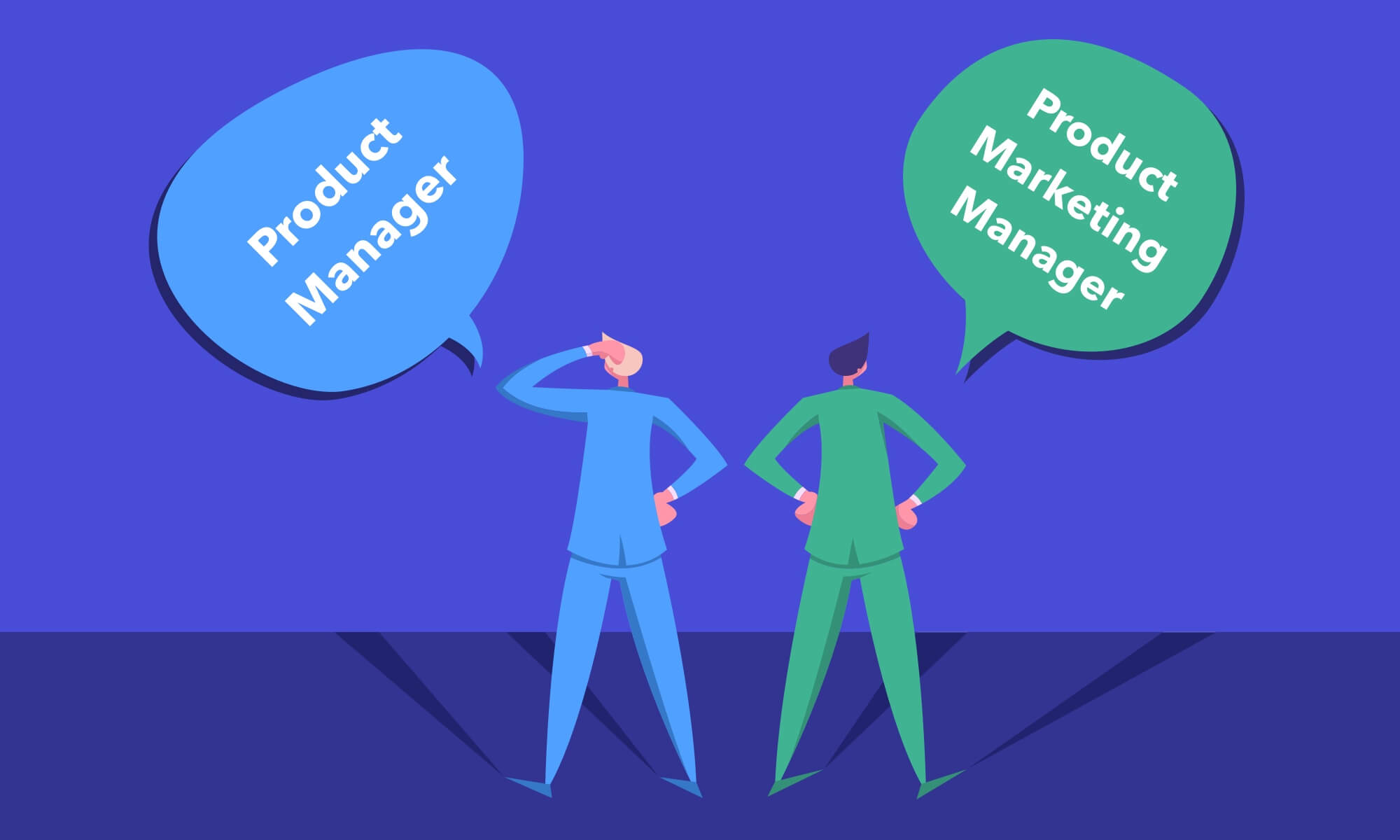 Some professions are clear for understanding and do not require additional explanation. Do you have difficulties when you trying to understand what does a driver, engineer or landscaper do? What about a product manager and product marketing manager?
A product manager is a relatively new profession. A decade ago, not many people understood what this profession meant and what is its functionality about.
Nowadays it seems a little easier. However, I think that many of you may get confused when describing the difference between a product manager PM and a marketing product manager PMM.
In this article, we are going to clarify and dive into the details.
What does a product marketing manager do?
Often people (sometimes even the professionals themselves) can not exactly recognize where the responsibilities of product managers and product marketing managers begin and end, and where they might overlap with each other. Moreover, sometimes they even have a vague idea of what product marketing is.
The roles of PM and PMM can vary significantly across companies, industries, or even countries.

There are companies where a product manager and a product marketing manager are both struggle to own responsibility for given functions.
The mistakable definition of the responsibilities of a product manager and product marketing can hamper a company's ability to develop the best products possible and bring them to market successfully.
Hypothetically, we can describe both roles in the following way:
Who is a Product Manager?
A product manager is a person who has ultimate responsibility for the product.
Let's define 7 main areas of his/her responsibilities:
building a product (market analysis, building strategy and

product positioning

, competitor analysis and creating a

roadmap

).

numerous interviews with users, polls and questionnaires.

prototyping and testing of hypotheses, product analytics.

monetization (modeling the economy of the product, calculating a business model, building a funnel, segmenting the audience, pricing).

communication with

stakeholders

and team members

budgeting.
Who is a Product Marketing Manager?
A product marketing manager is responsible for communicating the product's value to the market.
His/her responsibilities may include training the sales force on how to sell and promote the product, creating marketing materials that communicate product features, and building marketing campaigns to attract new customers.
In the ideal world, both roles are well defined and they don't overlap in any area. Although we live not in the ideal one, we may try our best to feel a clear difference.
This manager is responsible for creating and managing a marketing product roadmap.


Product Manager & Product Marketing Manager are a great tandem
Actually, it's a good strategic plan for any company when product management and product marketing work closely together. Their complementary responsibilities may help take a product from the earliest strategy to successful market adoption.
The role of Product Management
The product success is driven by the product manager (the product marketing department may assist for sure) that will first drive the development of the product's strategy. He/she gathers market research and customer feedback and then arrives at a strategic plan for the product.
Knowing everything about the strategy, the product manager will communicate it to developers and work with them to build a plan to execute and oversee the product's progress throughout the development phase.
The role of Product Marketing
The product marketing manager will be also responsible for learning the product's strategy and its customer and user personas. In a tandem with the product manager, he/she will develop the tools and campaigns that the company will use to introduce and sell this product to the market.
In the ideal world, these two roles are complementary and form a team.
They will clearly articulate the product features and benefits to the market. The product marketing dept will then be responsible for communicating these benefits to customers, media and industry analysts.
It may look like these two roles are very similar. However, practice shows that in many companies the product manager has more power than the product marketing manager. After all, product managers are responsible for the product's success or failure. That's why the PM is often called the product's CEO.
Can it be the same person? It should be very difficult to unite them…
There are PMM skills that product managers might want to develop. It's important for product managers to understand what the product marketing counterparts are doing, and how they're doing it. Here are some tips on how to expand the skillset into some of the areas of product marketing.
Often the product marketing manager is responsible for developing the internal training presentations for sales and support guys. The function of public speaking and training is highly prized skills to possess.
Another area most product managers leave to product marketing is SEO. Understanding how your product marketing team determines which keywords the customers use to find the products is one more valuable skill to add to the PM arsenal.
What do you think about these two roles? What skills should product managers and product marketing managers develop to get outside the traditional boundaries of those roles? Feel free to share your opinion!