What Are the Product Manager Career Path Options?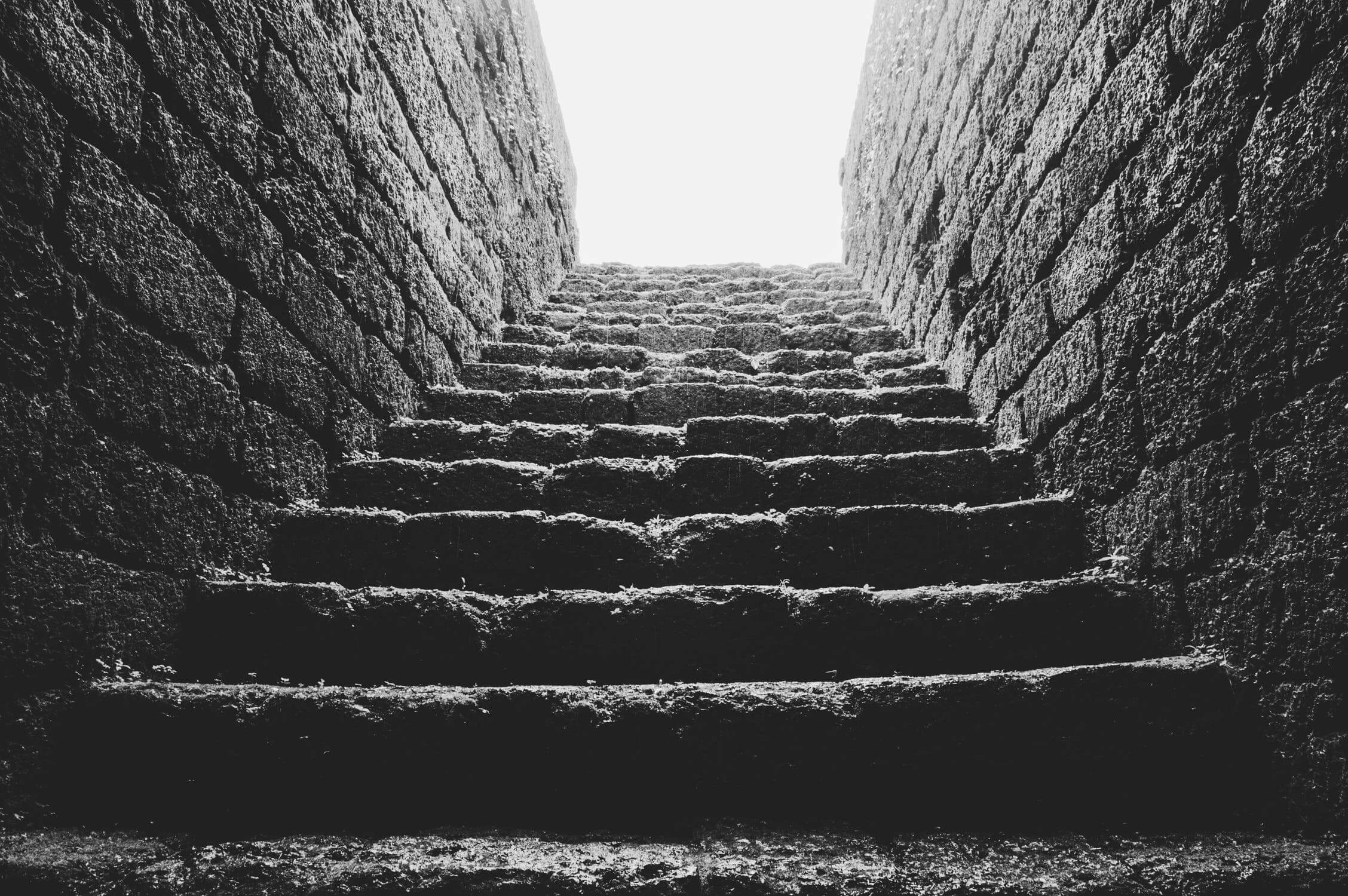 Names and titles can determine your destiny. In fact, the way you are titled in your company may influence many issues and strategic points. Just a title but it can predetermine your professional path and influence the life of the whole team and the product fate.
As they say in Russian "What you name a boat, is how it will sail". Can't agree more with this saying.
Well, here I talk about product management and today's variation in job titles in different companies, depending on the product, audience, team size and market ambitions.
There are different PM job titles that on the surface seem to be the same thing. However, all of them have important distinctions. If interested, spend your 5 minutes to review.
Titles have meanings. Titles have power
As can be seen from practice, each company has its own approach and definition for the position.
No need to go far, let's open LinkedIn and type "product management" in "People" field. What do we have? The random search shows us different variations associated with product management career outlook. On this screenshot, you can see the VP Product Manager, PM Director, Product Management Executive, and so on.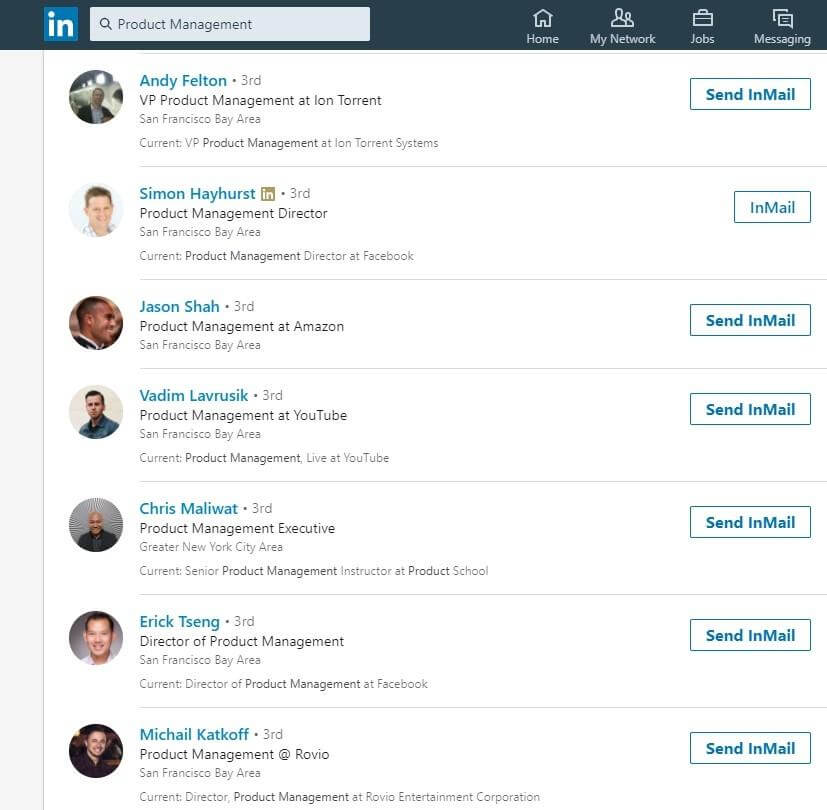 Perhaps there are companies where you can find a very exotic definition and functionality of a person connected with the product's fate.
However, in this review, we are trying to describe the most popular and demanded positions that can be found both in startups and in global corporations.
What is the product manager career path from the very beginning to 5 stars?
All-in-one Product Management platform for growing companies Hygger.io, like many startups, also consists of a full-fledged team, where an experienced product manager is responsible for developing the strategy, initiatives and product lifecycle. So here I'll be based on our own experience too.
Junior Product Manager/ Associate Product Manager
It is unlikely to find many cases when a young specialist comes to any company and immediately becomes a Product Management Director. Sometimes it's not easy to gain trust, reputation and professional weight quickly.
A junior product manager is an entry-level product role and the first step on the product manager career path. When HR managers hire for this position, they are looking for an understanding of what product management is and for your interest and passion.
Of course, a junior specialist should have "burning eyes" and not only think about how product managers can earn more than developers but also offer a lot of ideas and initiatives for product development.
Being an associate product manager, you should demonstrate your empathy for all users, highlight the ability to define and solve issues and collaborate with team members. Juniors have a good chance to prove themselves during a brainstorm because efficient team brainstorming is often the beginning of a great way of product development.
Associate product managers can be responsible for prioritizing tasks but with some constraints. That's why it's quite important to have an initial background and theoretical knowledge of popular prioritization techniques and methods.
Associate product managers will daily collaborate with other members of the team, so they should be ready for all aspects of team life and communication hierarchy.
A very important task for a junior product manager is to be heard by the team leader and to prove himself better as quickly as possible. And if he or she feels like ready to move from an associate role into a full product manager position, it's important to show it throughout the activity.
Product Manager
This basic stage of the product manager career path requires some professional experience. It's not necessary to have direct product management experience, but applying for this position, you need to have some professional experience in communication and collaboration aspects. It's also crucial to have prioritization skills and know how to avoid routine in PM working processes.
This mid-level product role makes you the point person for the team and the linkage between developers and other team members.
On this career stage, you should have a demonstrable understanding of customer benefits your product provides. You should be aware of customer problems and needs, be able to provide up to date info.
To be the best product manager, you should take a goal-first approach and create product initiatives that support the company's strategy.
Product Owner
This role is directly connected with clients' conception.
In small companies, product managers are usually responsible for representing the client internally and externally. But, for example, in large Agile teams, a product manager is focused on the external issues and a product owner is responsible for representing the customer internally. It requires the writing detailed user stories and answering the development team's questions.
So, the product owner helps to define the functionality and all the features and works with developers on a day-to-day basis.
Senior Product Manager
Usually, to get to this stage of the product manager career path, you need to have some more direct product management experience and working years.
This role requires extra product management skills and deep market knowledge.
A successful Senior PM should demonstrate his/her ability to make serious decisions, overcome a crisis and stressful situations. Senior product managers' responsibilities can be the same as the duties of an associate or mid-level product manager but with higher-visibility products.
They lead junior product managers and work closely with product leaders and other company leaders.

Director of Product
This role requires good leadership experience, as well as the ability to be a team leader and to know how to create and manage the team.
The Director of Product focuses on developing better processes and optimizing existing ones. This hierarchy level includes regular meetings with other internal and external directors and team leaders.
PM Directors should be focused on the individual KPIs of every team member and be responsible for the total success metrics of the whole business.
Usually, Directors of Product spend much time researching the rivals, best world practices and the market landscape. This gives them the right to be a mentor for the rest of the product team.
They advocate for the team and for the product strategy, they own and present the product roadmap to other departments and leaders, participate in strategic projects and so on.
VP of Product
As it was mentioned above, the product manager role includes much stuff connected with roadmap planning and strategy issues, while the VP role includes broader decision-making authority.
In many tech companies, the product strategy and the business strategy can be the same thing. The Vice President of product's area of influence usually extends further into the company.
As the representer of the senior-level executives, the VP of product often act as spokesperson for the company. He/she is a real expert with deep clients, market, and product expertise.
Product management titles and roles without confusion
Often, PM job titles and responsibilities are commonly confused with the business analyst and project manager roles. This seems like a separate topic to write about but to be short here, these are the key differences:
The differences between product management roles and business analysts
A product manager

looks outward to the market and customers and defines what direction the product should head.

A business analyst

is more like an internal-facing role. He/she examines internal processes and practices to determine how to best build and support that product. (looks like a Product Owner, right?) Business analysts are responsible for the technical specifications, they work closely with developers.
The differences between product management roles and project managers
If define the roles in a very common way:
Product managers

(and other PM roles) drive the product development. They care about prioritizing initiatives and making strategic decisions.

Project managers

are usually responsible for the execution of plans that have been developed and approved.
What do you think about this product manager career outlook? What PM positions does your company have? Would you like to upgrade your product manager career path and what do you do for this goal? Feel free to share your experience and thoughts.