What Product Management Certification Would be Good and Relevant in 2021?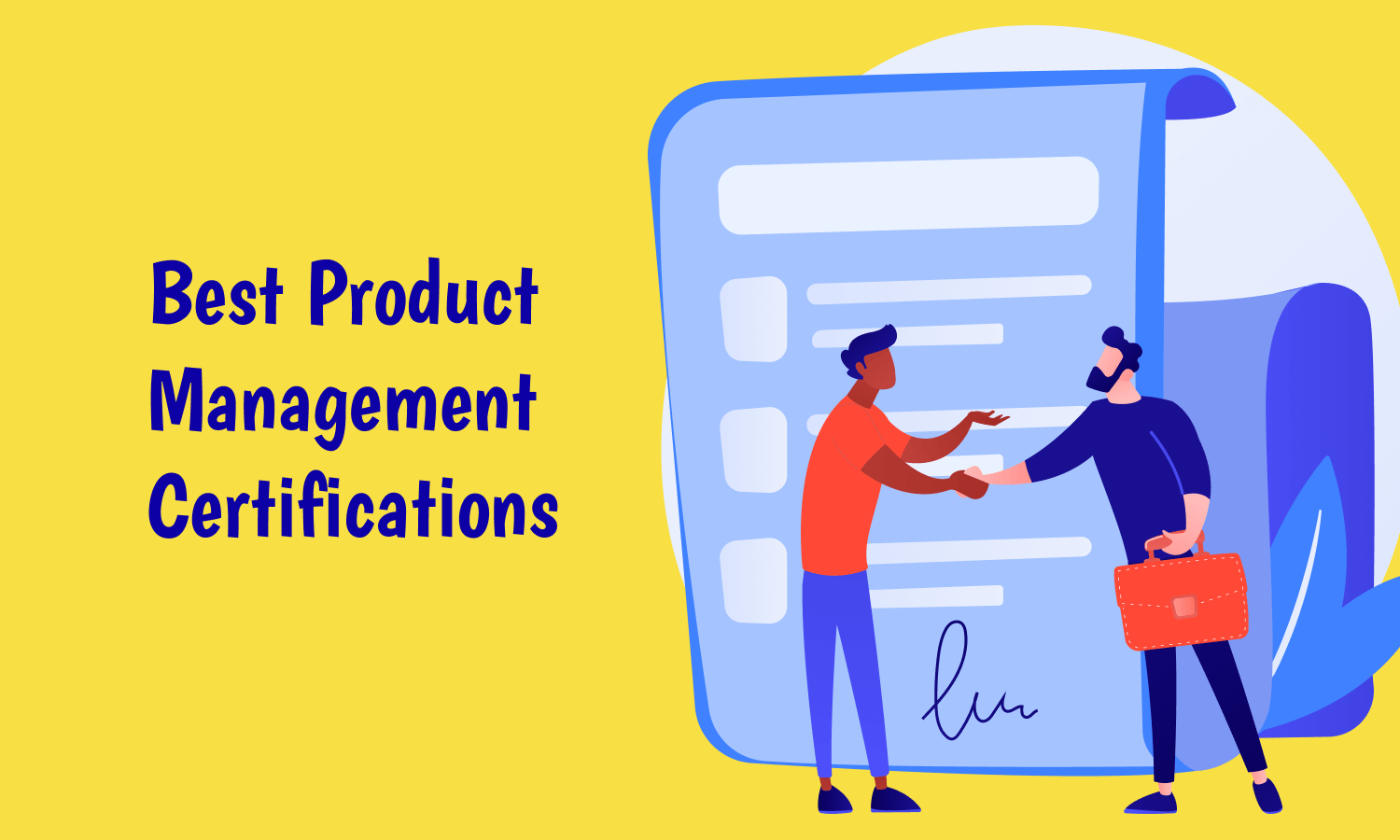 Continuing education is a factor that plays a significant role in the success of any career. Product management is a sphere that perfectly confirms this fact. 
In order to succeed, product managers have to find ways to keep learning and growing in a constantly evolving product environment. Luckily, even young and talented specialists have access to an abundance of books, podcasts, and other informative sources on product management that cover various professional topics. Moreover, today they can easily use any free online product management tool to improve their knowledge and valuable skills. 
Besides these great channels for building your product management expertise, one more learning opportunity is worth your attention for sure. This post is right about it – about professional Product Management Certifications 
Nowadays you may find several available product management training programs and courses. What is the best certification for product managers? What are the requirements needed to be a certified product manager? How to get online certification? Let's delve into the subject and find all the answers right away.
What is Product Management Certification About?
Product management certification is a document provided by PM authorities that proves the individual's knowledge of the subject.
What are the key competencies individuals can gain through these certifications? Here're some of them:
Understanding, implementing and analyzing metrics for product success

Product lifecycle development

Revenue and pricing estimation

Planning a product roadmap

Technical product development skills

Market research

Customer need assessment
Any experienced product manager typically has all of these skills. However, all areas can be explored in a newer, more efficient way. This is where PM certifications come into play.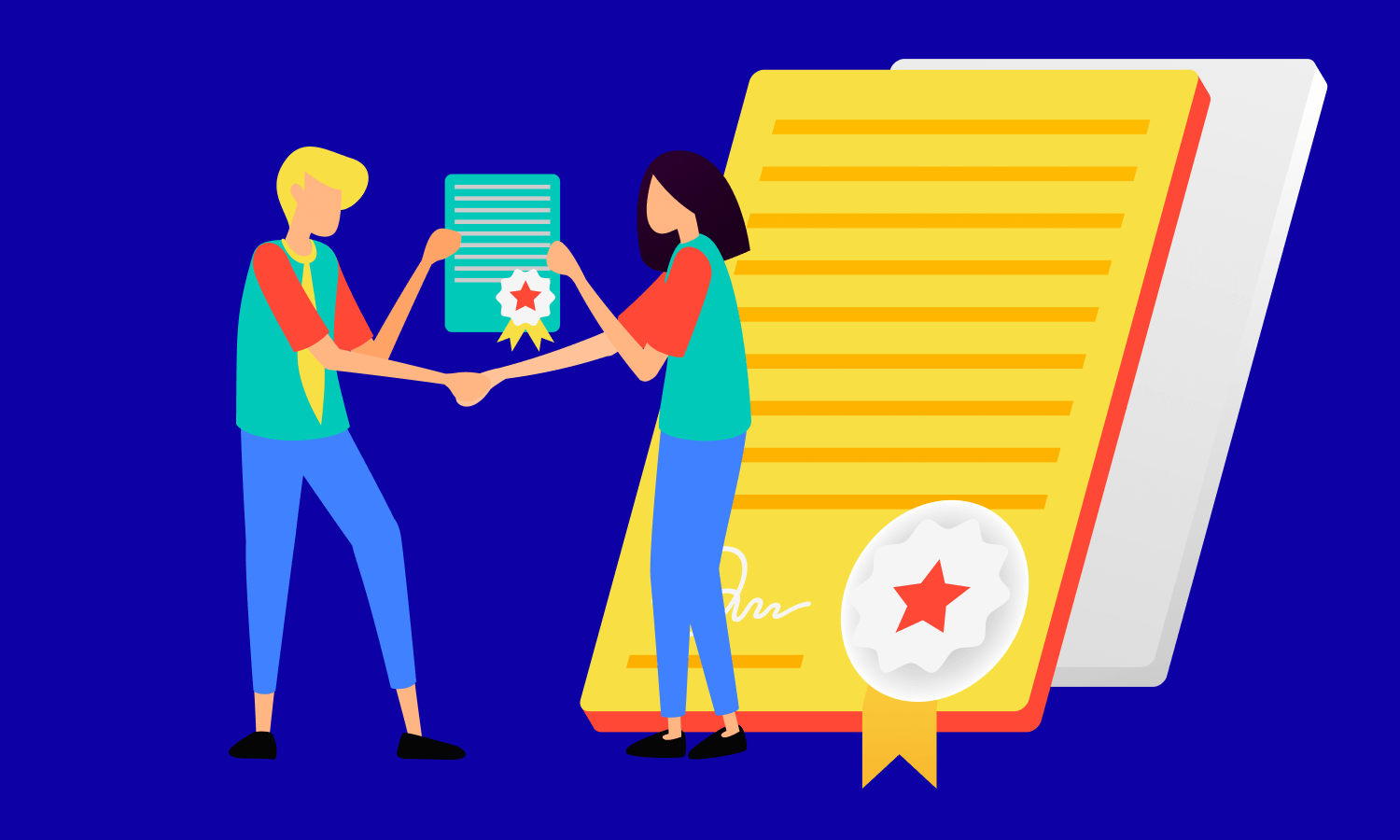 What are the benefits of product management certification?
No matter you are a practicing specialist or an aspiring product manager, you can consider product management certification because of its several benefits, including:
Becoming more effective at tasks. Training activities will take you beyond basic context and into special techniques used by top performers who drive their careers forward.

Getting a better understanding of the role. Certification programs will allow you to broaden your understanding by learning from experts.

Competing with other specialists. There are many employers who look for certifications seeing them as a sign of dedication to the craft.

Improving business and marketing skills. Product managers who come to their profession from the tech sector may feel a lack in these areas.

Boosting competence within own company. Team members from other departments may view certified specialists with a little more credibility.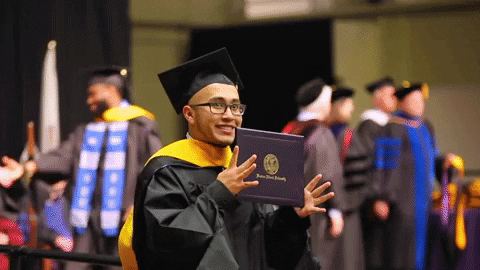 What is the best product management certification?
Even with the strong organizational skills and the tightest prioritization, product managers can still feel like they're tasked with a million jobs at once.
And to avoid fails, they may need a little extra training. Learning the latest product management trends, techniques, strategies, and management processes may help you feel much more in control of your ongoing projects.
Having a professional certification can help you advance your career, stand out from the crowd, and give you greater credibility and confidence. Here we combine 4 certifications that can boost your skills as a product manager.
Which Product Management Certification to Choose? 5 Best Options
1. Product Management Certificate by Product School
Product School is a leader in the product management training environment. It was founded in 2014 and now proposes classes for learning how to build and manage a digital product, lead cross-functional teams, practice interviews, and many more. It provides all the knowledge needed to become a professional PM. 
The school has gathered professional instructors and industry leaders in its ranks, such as Instagram's product lead or the VP of Product at Netflix.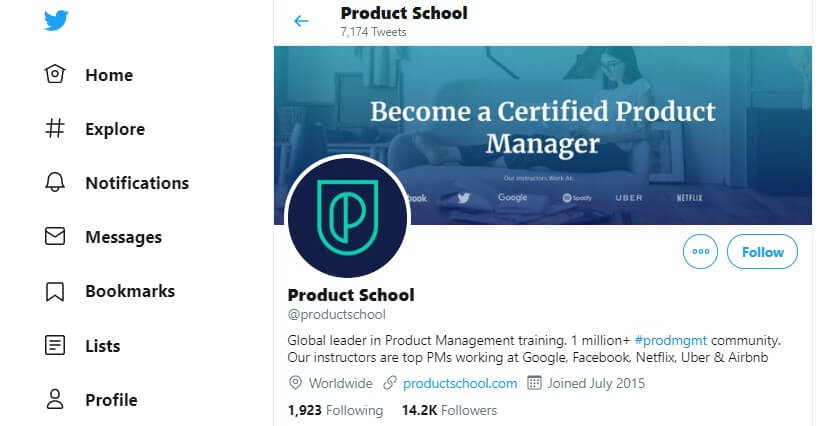 It offers three kinds of certificates designed to be taken consecutively: PMC, PEC, and PLC. Product School has access to more than 1K hiring partners, global alumni of 20K, and a product community of one million. If you are starting learning product management, this is the ideal course for you. The duration of course is 8 weeks.
2. PM Certification by Pragmatic Institute
The Pragmatic Institute has a huge experience in product management. Its instructors bring this experience to create and teach their product management course. 
The Certification covers various topics that allow concentrating on defining roles and responsibilities, focusing on feedback and building products that customers want.
Statistics show that the product management certification by Pragmatic Institute is completed mostly by experienced product professionals. The Institute also proposes many other resources, such as an insightful blog, a magazine, ebooks, podcasts, and useful webinars. The certification contains this six-step learning journey: foundation, focus, building, launch, pricing, and the business of data science.

3. One Week PM course by Product Manager HQ
This Professional Certification program is one of the most demanded certifications for product managers in the USA. It lasts seven days and gives deep knowledge about the essentials of product management, focusing on the practical implementation of acquired skills.
One Week PM will teach beginners how to put together their own product management projects. It starts with the fundamental roles, practical skills, methodologies that come with being a product manager, and other essential topics. Then you will learn user research, be able to conduct interviews, and define product specs.
The course will also teach you how to write outstanding product roadmaps and perform well in PM interviews.
4. Scrum Foundations Training by Scrum.org
This course lasts only two days; this is a truly comprehensive program for product managers looking to delve into Scrum principles.
The Professional Scrum Foundations Training was designed to train professionals for the Scrum Master Certification Exam.
Having chosen this course, you will learn basic Scrum fundamentals and their practical application. You will get a theory side with team-based exercises that ask students to work in a series of Sprints to develop a particular product.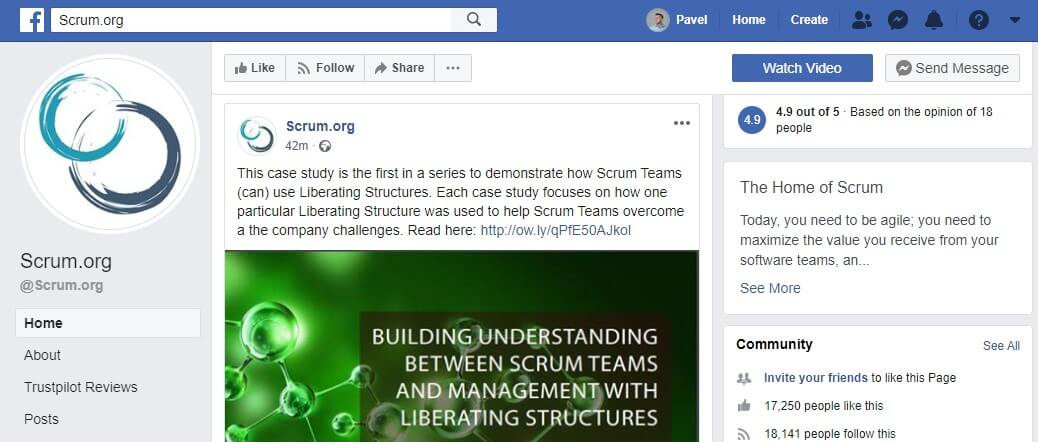 5. Digital Product Management by Boston University and EdX
This course proposes unique product management training and certificates to professional PMs and young talents who are training for it. 
The training is part of the MicroMasters program at Boston University. It functions as a graduate course and can be considered as a substitute Master's program.
There are five basic courses in the program. They involve studying product life cycle management, market analysis, product growth techniques, and other excellent subjects. Digital Product Management also dives deep into digital innovation and business analytics.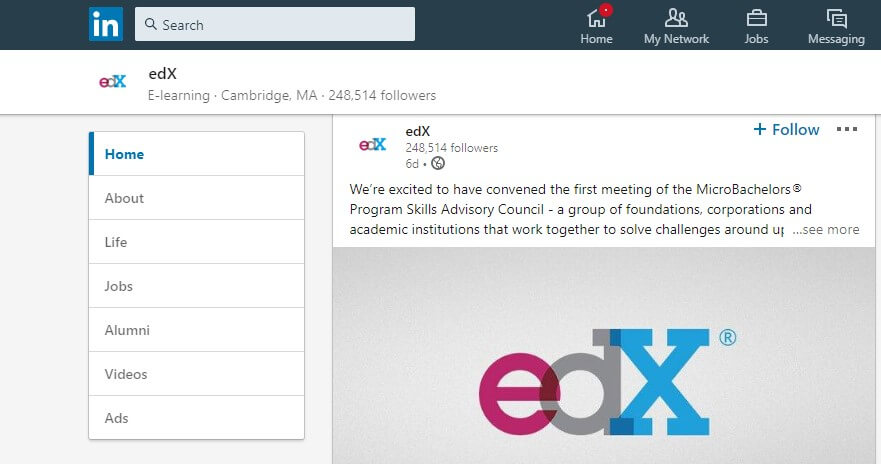 Conclusion
Of course, there are more great courses and training programs related to product management all over the world. We just wanted to save your time and describe the most interesting ones for 2020.
Choosing the best option, remember that these certifications bring real value and can significantly help your career.
Is certification the best way to solve any PM challenge? What is your favorite course? Please share your thoughts with us in the comment block below.