What Does It Mean to Be a Remote Project Manager in the Era of Pandemic?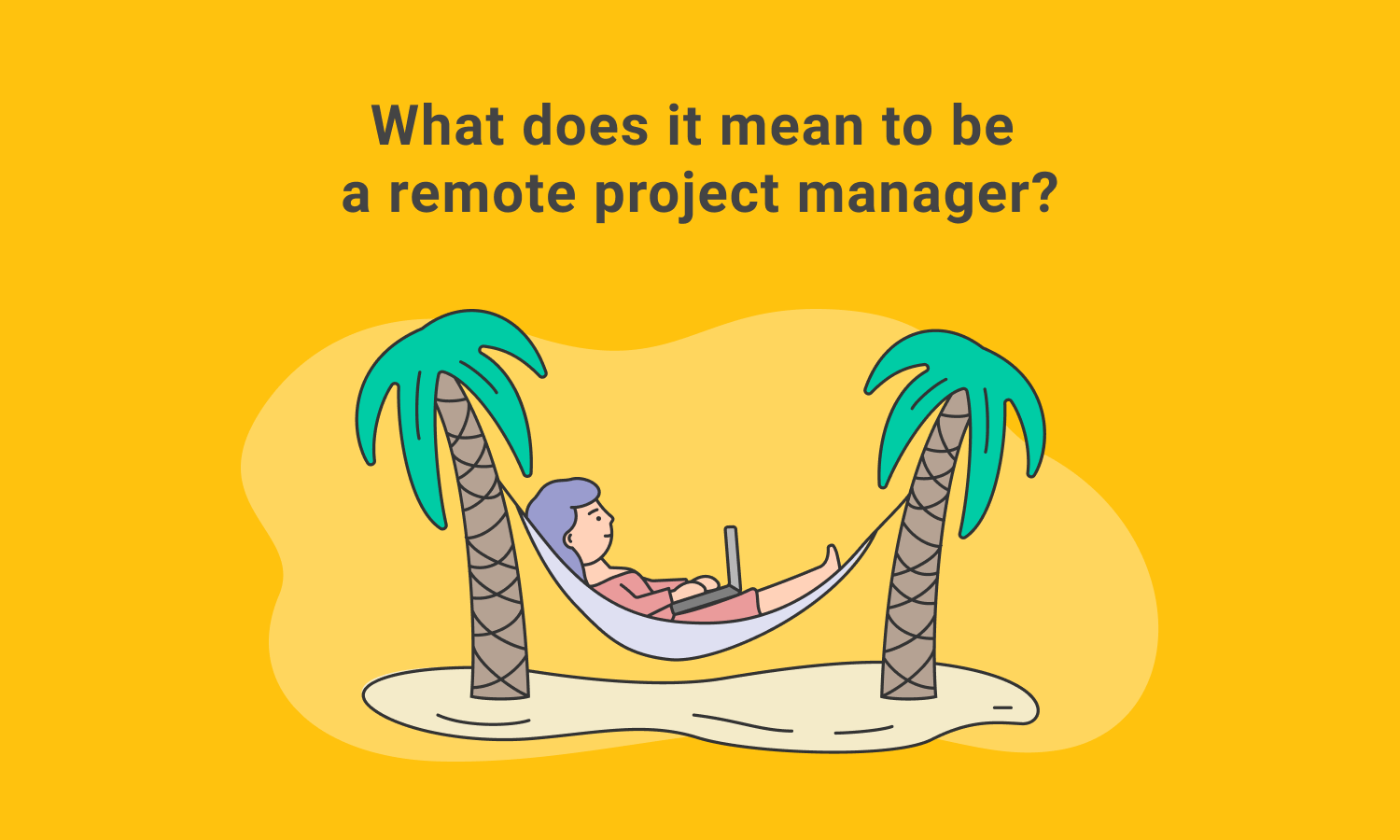 The current pandemic has become a common concept in our life and sometimes it seems that everything is as it should be. Unfortunately, we cannot yet overcome the virus, so businesses and entrepreneurs have to adapt to its conditions.
Many employees have been forced to set up offices at home, and a project manager is no different. Distributed working capabilities have been saving so many organizations from impending doom. However, employees may face various challenging issues that come with working virtually. 
Working from home means you will have many chances to face various interruptions. How should a PM behave? Can project managers work from home? Let's take a closer look at this quick post to figure it out.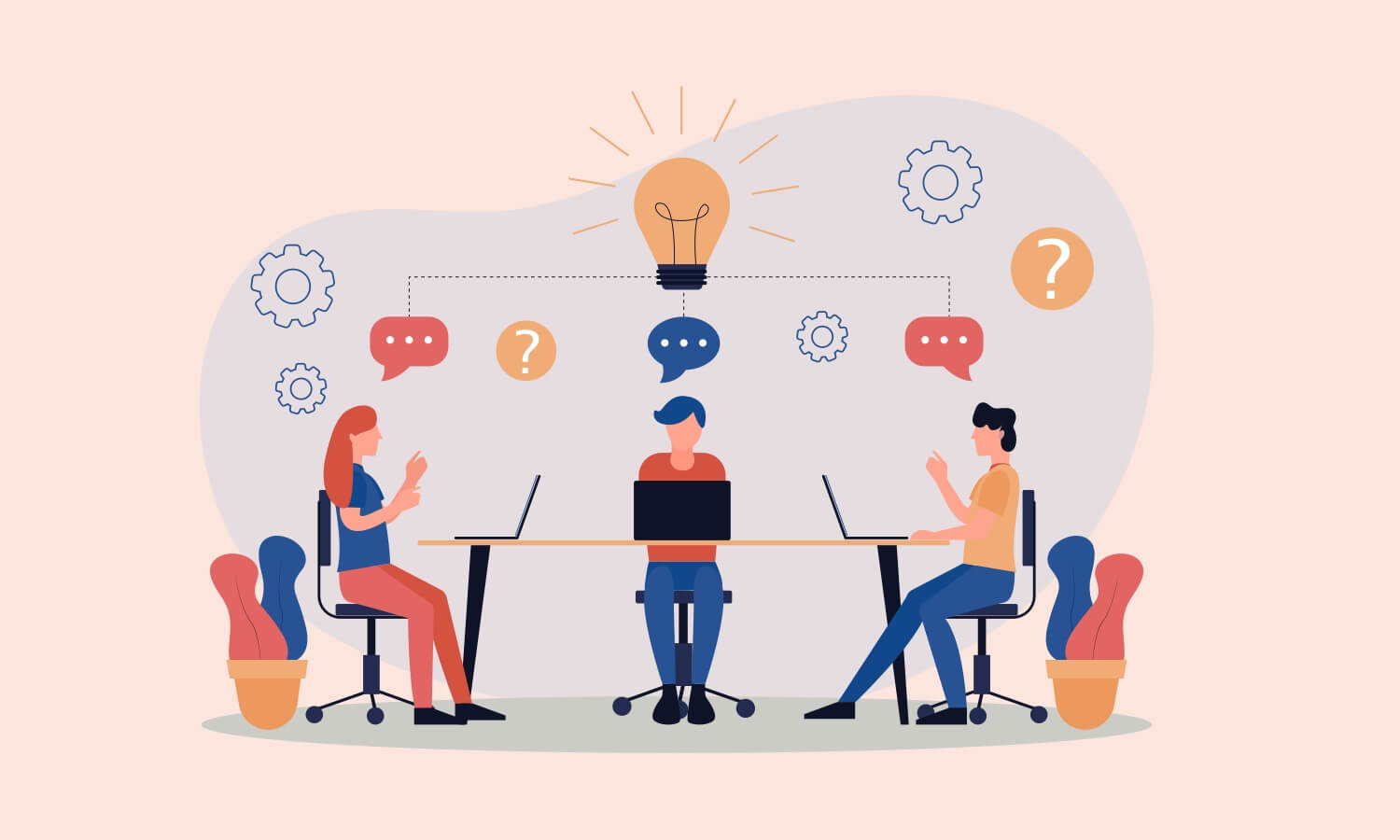 Even project managers without experience cannot afford to lose focus. They should always care about productivity no matter the work environment. To be effective while working remotely, project managers should improve and enhance such personal competencies as communication remotely, focus on task completion, and the ability to set connections virtually.
Working at the Office vs Working from Home
Do not think that this is so easy: working from home is not the same as office work – there are some evident differences. 
The main idea about it is that you will need to find a way to turn your personal space into a comfortable workspace. The environment in your office is designed to eliminate any distractions. But home is another place. You will definitely have to repurpose its part to fit into a structure that permits you to work effectively. Unpack your creativity and go ahead!
If you are living in a spacious quarter that allows for a home office in a dedicated room, then you'll not have problems. However, most people do not have such conditions. Perhaps, you'll have to set up your office on the dining room table. In the office, you might have to contend with a talkative colleague or loud music, while at home there are distractions everywhere. Eliminating those distractions (kids, laundry, or comfy beds) is not as easy as you may suggest.
Surely, the most important helper for the home worker is the appropriate software. There are so many excellent online tools that can help, but dynamic project management software is at the top of that list.
Five Tips for Project Managers Who are Working From Home
How can project managers stay productive? Here are some tips that will help you manage your project team and execute all the tasks successfully while working from home.
1. Increase visibility
Many distributed employees think that working from home can result in less visibility of what they do. While working from your home office, you may notice some not evident roadblocks that you have never experienced in your office life. That is why try to ensure complete transparency into the work of your teams and project progress. 
As there is no more chance for remote project managers to keep a close eye on their teams, they need real-time project reporting to eliminate project barriers, ensure complete visibility, and stay ahead of deadlines. 
The project management functionality of Hygger will help you to provide stakeholders and external collaborators with more transparency into the status of each deliverable.
3. Revise goals
One of the most popular factors behind project failure is the lack of measurable and relevant goals. When working remotely, it can be difficult to guarantee that all your team players and stakeholders are on the same page. 
Let everyone clearly understand what the goals mean, whether they are planned on a weekly or monthly basis. Now the strategies that you previously used to communicate project priorities across the company will have to shift.
3. Keep communication open
Remote workers may often face communication challenges. It can be even more difficult for project management teams to communicate online when they are traditionally used to sit together at the office. Even one misworded email that was never sent may affect productivity.
Solve this problem by arranging regular face-to-face interactions. Find and deploy the proper technologies that will perform well for your team. There are many collaboration tools that may help you to easily create conversation threads.
4. Manage requests thoroughly
As a PM, you must manage incoming work requests efficiently by prioritizing workflow. However, in case you are working online, tracking requests with pre-existing workloads can be challenging.
That's why you need an all-in-one online platform that will arrange your workload in a single place. For example, with handy Kanban boards in Hygger, you will be able to turn requests into fully managed tasks in a matter of minutes.
5. Optimize workload
Project leaders even if they work remotely, have a responsibility to keep their team members focused and on track. But if your business is still adjusting to a new way of working. This can be difficult for everyone.
You have to optimize and balance team workloads to avoid burnout and let people generate more ROI and retain a healthy work environment. Reprioritize your tasks and this may help you accomplish business objectives so that your employees know how to stay productive while working from home. Track each team member's workload as well, to make sure that you have divided the tasks fairly.
Interactive roadmaps based on smart Gantt charts will help you to optimize your planning with critical path analysis, considering resource management so you can balance your team's workload.
What are the benefits of working from home for project managers?
All right, offices are set up to facilitate work, however, your home has some great benefits for productivity too.
Fewer distractions.

Even if you have children, they will be at school for most of their day. At home, you will likely work longer and take fewer breaks.

Flexibility.

One of the benefits of working from home is that, as long as the work gets done, your top managers don't care when you do it.

More options for working space

. A project manager working from home is able to work anywhere: from the dining room to a cafe.

Money-saving.

Your company can save a lot of money not having to set you up in an office. 

Comfort.

Not having to wear a suit and tie is very attractive to many project managers.
Using Hygger to Manage Projects from Home
If you need a powerful remote-working tool to give you the connectivity necessary to get your job done, then Hygger is a great choice!
The platform helps remote teams all over the world to work better together for years. Hygger is always accessible online and is packed with outstanding features that make virtual work possible.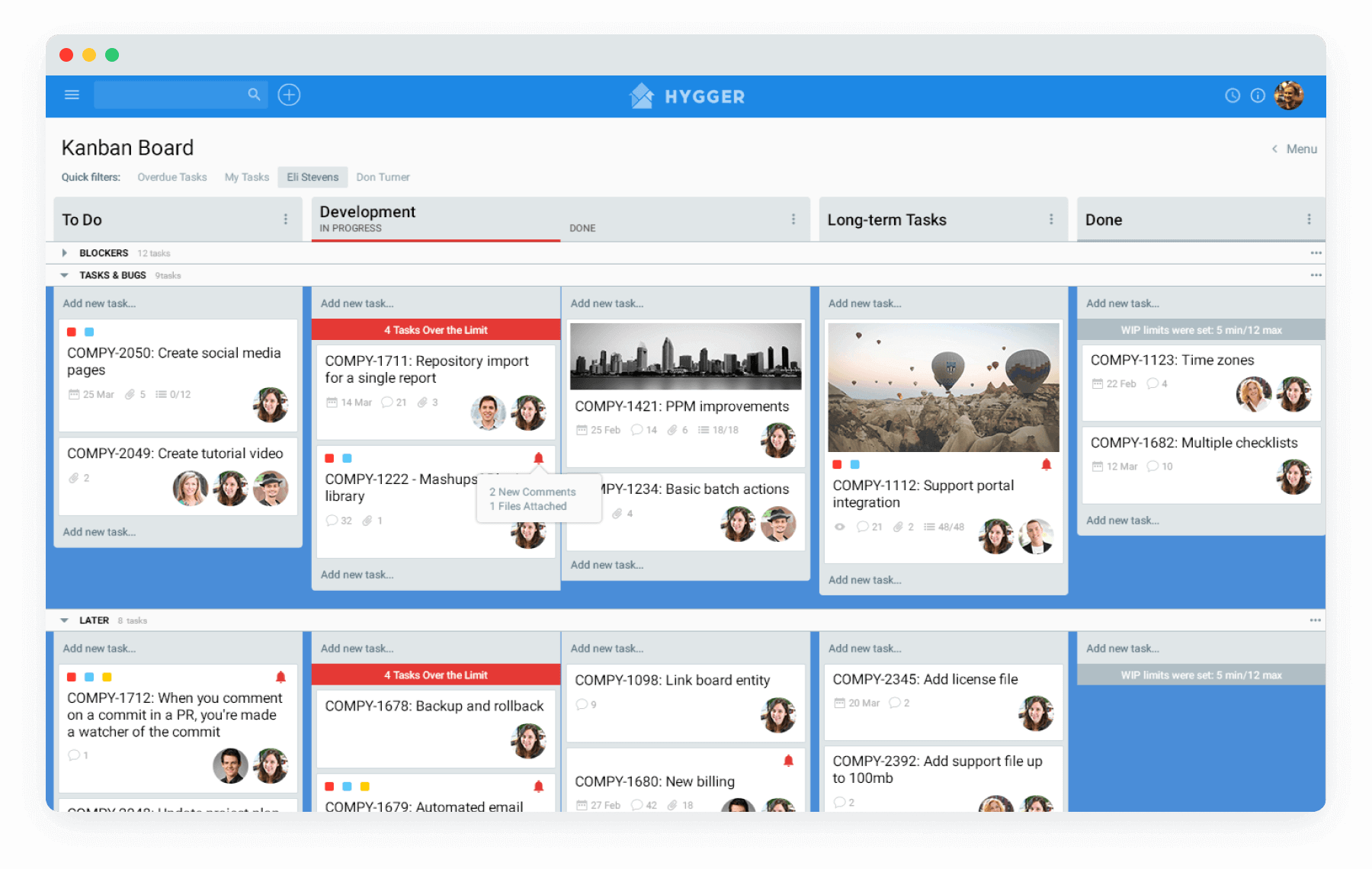 As a project manager, you should be able to control your workflow and stay focused, keeping track of all your tasks.
Import task lists.

Choose your project view. Hygger allows selecting cozy Kanban boards to visualize workflow, to-do lists, or roadmaps with Gantt charts to see the whole project across a timeline.

Make assignments to collaborate with other team members.

Customize your workflow, drag and drop tasks in cards from column to column.

Prioritize tasks using robust prioritization matrices.

Track your progress.
Conclusion
Creating an appropriate workspace, setting boundaries, making time to talk to other people, and allowing yourself to work virtually are the best ways to keep sane as a remote project manager. 
Can you work from home as a project manager? If you have such experience, please share the benefits you face of possible drawbacks.