20 Online Tools Enhancing The Process of Managing Remote Teams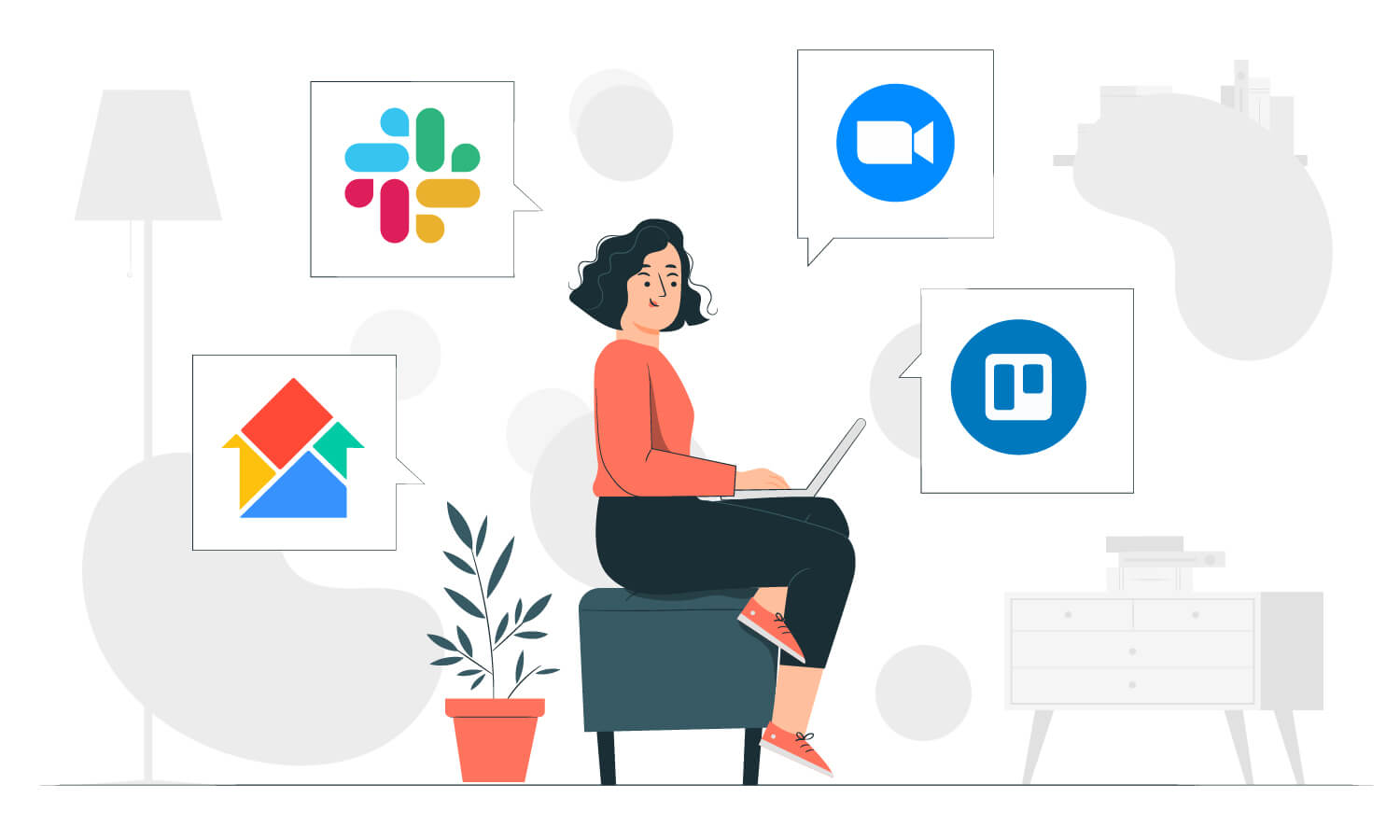 Recent events related to coronavirus, fires in Australia and other unplanned cases have shown that managing remote employees is a skill all project managers rapidly need to learn.
You can still be a great project manager who works in the same office as your colleagues, but it's better to learn a few new tricks related to virtual work. And it's a good idea if improving these skills and tricks will a part of your crisis management plan. 
Remote work can be both fun and challenging. It has vivid advantages and some pitfalls as well. Tastes differ and every team chooses the way that appropriates their business most. Fortunately, modern technologies and smart software solutions offer a wide range of useful tools to turn remote work into the work of your dream.
So if you still ask yourself a question like "Can project managers work from home?" then this article is right for you. 
Can project managers work remotely?
Remote work on projects directly depends on selecting the right project management software. These software tools are becoming must-have solutions for modern distributed teams.
Do you want to strengthen your task management workflow within your remote team? Check this list of the most popular online tools for remote work in 2020. All these tools will definitely improve and empower your project management and virtual collaboration.
20 Remote Work Tools for Project Managers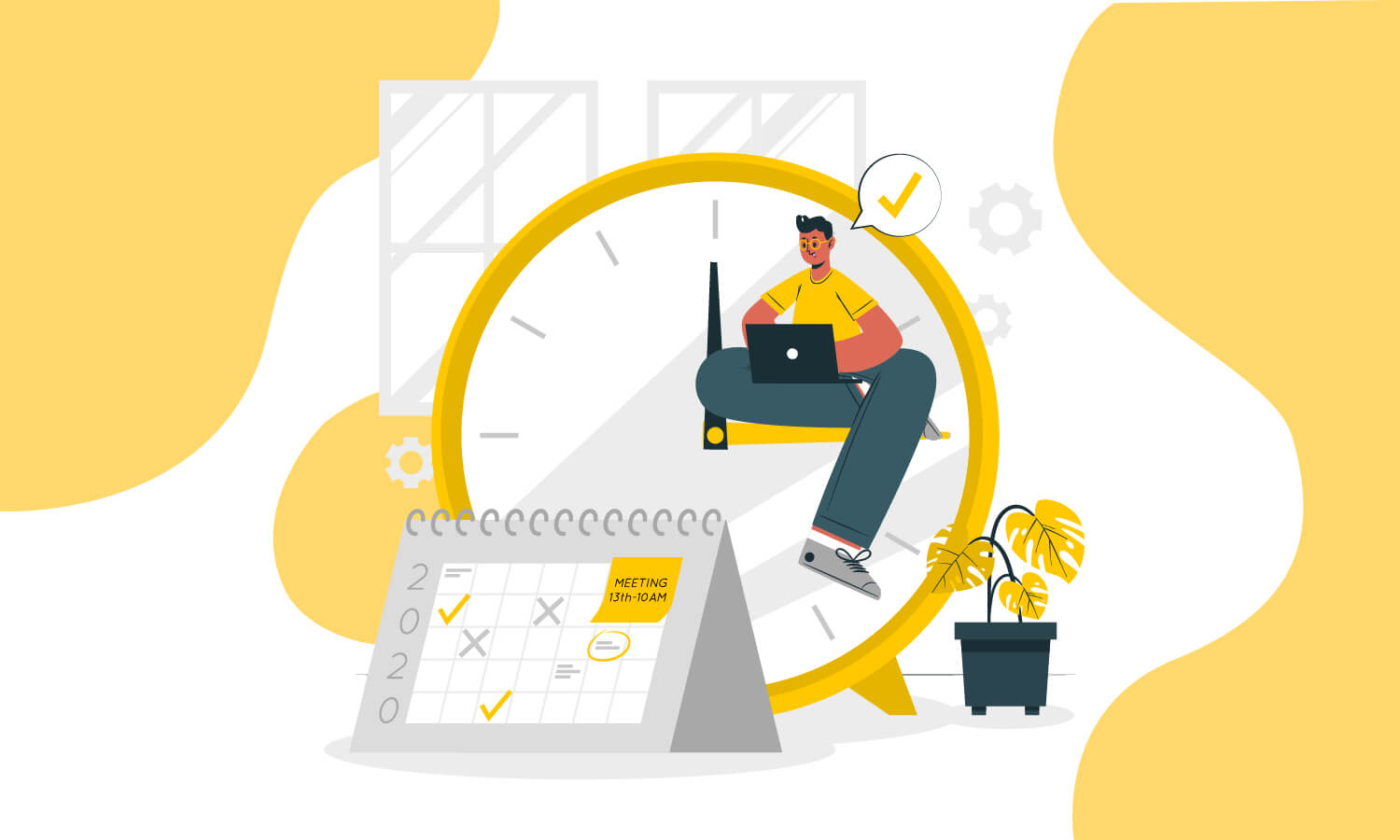 Collaboration and Chats
1. Slack
It would be a mistake not to start this list with Slack since this multifunctional tool today enriches the toolkit of so many small and large companies.
Slack is deservedly one of the best communication tools for remote teams. The service allows creating company-wide announcements, notifying team members, making various channels and group chats for different projects. Slack gives project teams the feeling of a real office.
Slack can be integrated with hundreds of apps. It provides its users with the perfect remote work environment they have been dreaming about.
2. Facebook Workplace
Facebook Workplace is a robust tool for businesses. This kind of "private Facebook" allows making company-wide announcements, having casual conversations, and some more useful options. Its interface is rather intuitive and easy to use – all because we all know Facebook and can deal with its features quite easily.
So, one of the most important Workplace's selling points is that everyone already knows how to use it. You will find the basic Facebook features there, such as liking, mentioning, and commenting. The solution appeals to everyone from CEOs to plant workers.
Video Conferencing Tools
3. Zoom
Zoom is one of the most popular solutions for video conferencing and web conferencing options. This ideal tool for remote work looks good for both small teams and enterprises. It lets you easily conduct webinars and online events as well as use it to empower your apps with video, voice and screen sharing. 
With the help of this service, you may set up meetings in your personal meeting room, easily create and share a meeting link and connect remote employees through the video option.
The wide range of Zoom's additional functionalities makes it useful not only for remote teams but also for office-based businesses.
4. Whereby
If you are looking for another quick and simple video conferencing tool to jump into meeting with someone, Whereby is a good option. This alternative to Zoom also allows quick creating your own meeting room, sharing the link on Slack, Skype or email and involving up to 4 people in the call for free. If you need to attract more people to join your meeting, you have to buy the PRO plan.
Whereby proposes Android and iOS apps, it has a rather flexible and easy to use layout. The tool is widely used by remote workers in project management, freelancers, or people who work with customers who rarely host larger group meetings.
File-Sharing Tools
5. Google Docs
Team communication is predominantly performed with the help of files, documents, and spreadsheets. In order to share them, you'll need an appropriate file-sharing tool. Google knows exactly how to help you. It allows sharing docs in a word format, excel or PowerPoint presentations.
You can manage access to every Google doc you create and grant someone access to only view it or propose suggestions. Distributed team members can work on it in real-time. They also have an opportunity to chat while working on the same doc.
Google Docs looks like a virtual shelf where you can store all important information about your project.
6. Dropbox
Another popular solution for project collaboration and sharing files is Dropbox. This cloud-based software system is able to serve individuals and businesses of all sizes. It allows sharing files and sending file requests to people even if they don't have a Dropbox account. The tool is commonly used for keeping such stuff as HR and legal paperwork, third-party docs, and any other form of virtual information. With Dropbox, you can recover deleted files and maintain version histories. The system will also help to track all actions performed on specific files.
One more important point is about privacy: with DropBox – you own your data, while with Google Drive – they own your data.
Calendars and Notes
7. Calendly
This app for scheduling appointments and meetings is designed to eliminate the problematic back-and-forth when trying to nail downtimes. The tool allows you to send your availability with a Calendly link instead of email chains and phone sessions. 
Your project team members invited will see all available openings in your schedule and will be able to choose the one that suits them best. The access to Calendly can be given through the website, Chrome extension or iOS mobile app.
8. Y-clients
Y-clients is a user-friendly cloud-based scheduling and business management solution for local service businesses. The software helps to reduce human-time spent by automating a business with a single solution.
As a business owner, you get access to all information about business work activity anytime anywhere with the online scheduling system. The tool forms clients' databases automatically with the future sending marketing messages.
Y-clients is able to bring together thousands of entrepreneurs around a single business standard and simplify their lives.
Time Tracking and Reporting
9. Everhour
Time tracking tools help to see how much of the planned work has been completed successfully and how productively your team members have been working. Everhour will assist you to deal with tracking, reporting and invoicing issues. 
The famous project management tool proposes transparent tracking through integrating with numerous software solutions such as Basecamp, JIRA, GitHub, and more. Additionally, it allows you getting summary emails weekly and see how much your employees have worked.
10. Toggl
Toggl is known worldwide as a handy tool with excellent features. It provides a generous free tier of service with access to all its apps (on iOS, Android, macOS, Windows, Linux, web, and browser extension). You get all the key functionality you'd expect in a time-tracking app, however, the free account does not allow to collaborate with other team members. 
Toggl also proposes great idle detection that assists you to maintain high accuracy across your records. If the system detects your computer has been idle but a timer is still running, Toggl proposes the ways to correct the recorded block of time.
Task Management
11. Trello
Trello is an online tool for simple visual planning and collaboration, that perfectly works for virtual workgroups. This famous platform is actually all about dashboards. It unites different features into an intuitive board where all tasks are displayed on sheets that the team members get to see.
This Kanban-focused tool fits the basic principles of Agile software development. Trello may seem limited in some ways and not so complicated as JIRA, but it suits for short-term tasks and allows for easy goal adjustment depending on the project's requirements.
Trello doesn't offer a limited time of usage and it can accommodate the most basic task management needs.
12. Hygger
Hygger is an Agile project management tool that perfectly suits for product teams from startups to global enterprises that want to deliver more value to their customers. 
The platform also looks appropriate for remote work as it proposes a multifunctional toolkit for various purposes: handy Kanban boards that are enhanced with WIP limits, Swimlanes and tracking system, high-level shareable roadmaps, smart prioritization frameworks and many more. Advanced reporting is also included in all pricing plans: from free to enterprise.
Hygger helps to lead task management within any remote team to a completely new professional level.
If you want to know more about these two powerful tools, please, feel free to read Detailed comparison of Hygger and Trello.
CRM Systems
13. Pipedrive
Pipedrive is a customer relationship management tool that attracts mainly small to midsize businesses that are new to CRM by prioritizing ease of use over features. The platform is designed to help sales teams to manage intricate or lengthy sales processes. It allows focusing on actions that close deals. 
Pipedrive contains a friendly visual interface with powerful features such as email goal tracking, integration, reporting, and forecasting. It is really easy to set up and use.
14. AmoCRM
This is one more handy software solution that offers a full set of CRM capabilities and sales management features, appropriate for remote working. Thanks to this platform, sales teams may close more deals and increase revenue. Amo can easily convert your first-time contacts into leads and, eventually, into clients. 
The tool also tracks your performance in order to stay on top of progress and improve the team's efforts.
Security and Password Management
15. 1Password
Sometimes you face a need to give people access to the apps or tools you are using. But you don't want to share passwords with them. What to do? A password management tool is right for this aim to give access to whoever you want to.
1Password allows storing all your passwords and logins in one place. Generate strong passwords that your team members won't need to remember. Add new remote collegues and grant them permission to use the passwords.
16. Meldium
Meldium is another trusted solution for remote work. Managers all over the world use it to manage passwords across teams without the need to share passwords with each employee.
Presentations
PowerPoint is nice, but there are many more creative presentation tools that have been built specifically with concise presentation needs in mind. It means that you can create sophisticated and effective presentations without the need to learn new software. 
LinkedIn SlideShare is not a presentation software, but it can be considered a free presentation sharing tool. It is easy to use and now its popularity is growing. If you need a tool to help you with presentations, but you're on a limited budget, then this solution is right for you.
18. Visme
A good alternative to SlideShare is Visme – a cloud-based presentation platform that allows generating effective visual presentations to engage viewers and translate your ideas.
You get an intuitive, drag-and-drop design option for creating presentations with multiple additional features. Visme also provides its users with built-in analytics, so they can see who has viewed a presentation and who finished it.
Tech Support
19. Intercom 
The popular messaging app lets businesses interact with their clients in order to learn from them. Many companies communicate with their clients in not a proper way, while Intercom helps businesses to have a mutually beneficial dialog with a client.
The platform demonstrates you who is using your product or site and makes it easy to communicate with them through targeted content, emails, in-app, and web messages. Remote teams all over the world appreciate Intercom functionality, that allows them to take video tours of products, define who customers are and what they do, track and segment every customer, capture and convert leads, onboard and engage users, and many more.
20. JivoChat
JivoChat is the business messenger for different teams that strive to drive online engagement. Among the key features, you get the ability to track visitors, communicate with them via online chat, emails, phone calls, Facebook Messenger, Telegram and more using just one application. 
JivoChat is widely used by website owners who want to improve communication with their visitors: e-commerce, blogs, institutional websites, real state companies, schools and colleges, shopping malls, and so on. This solution professionally helps to convert visitors into customers.
Final thoughts
We will not summarize anything here as the list proposed above is far from complete and you can find many great alternatives. To conclude, please watch the excellent TED talk on the future of remote work.