What is the Role of Project Proposal in Project Management?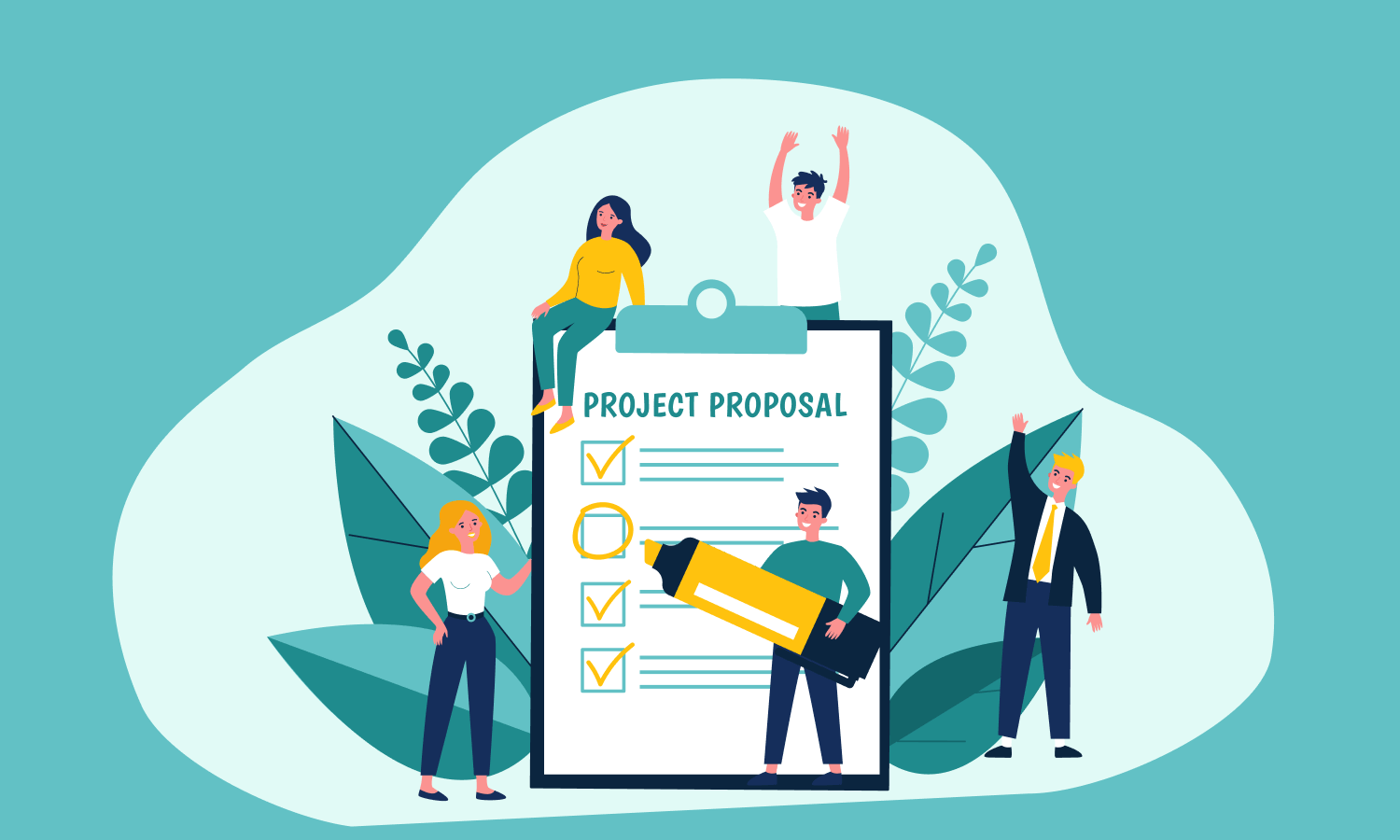 Proposing a project to sponsors or top management can feel like a real challenge. A well-designed project proposal is a key to successful fundraising. 
What is a proposal in project management? What makes this proposal great? You have to properly describe the problem, propose your brilliant solution, define the way you are going to take, and persuade that your team and you are the best to tackle a particular project. 
In this post, we've compiled the most important information about what a project proposal is. 
What is a Project Proposal?
A proposal is literally an act of putting forward something for someone's consideration. It relates to any kind of proposal from business and legal to marriage proposals.
A project proposal includes the key value proposition of your project. It sells this value to internal and external stakeholders. The main idea of the project proposal is to catch and keep stakeholders and project sponsors' attention. 
After grabbing their attention, you may follow the next step – getting them excited about your project. 
When people understand that you have written a proposal for them, they become trust you more. And you have to think like the project's stakeholders to deliver a proposal that meets their needs. In other words, project proposals explain the plan and goals for the activities you desire to implement and request funding from a stakeholder.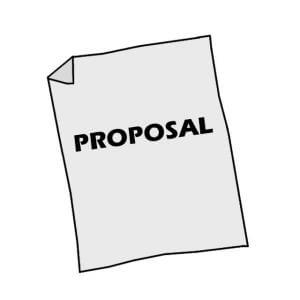 What should a good proposal include?
A project proposal must provide all general information about the project to get approved or funded, including:
The actual problem you're trying to solve

The benefits of your proposal

All the people involved in the project

List of the deliverables

The project timeframes and possible deadlines

The estimated budget for the project

Potential risks involved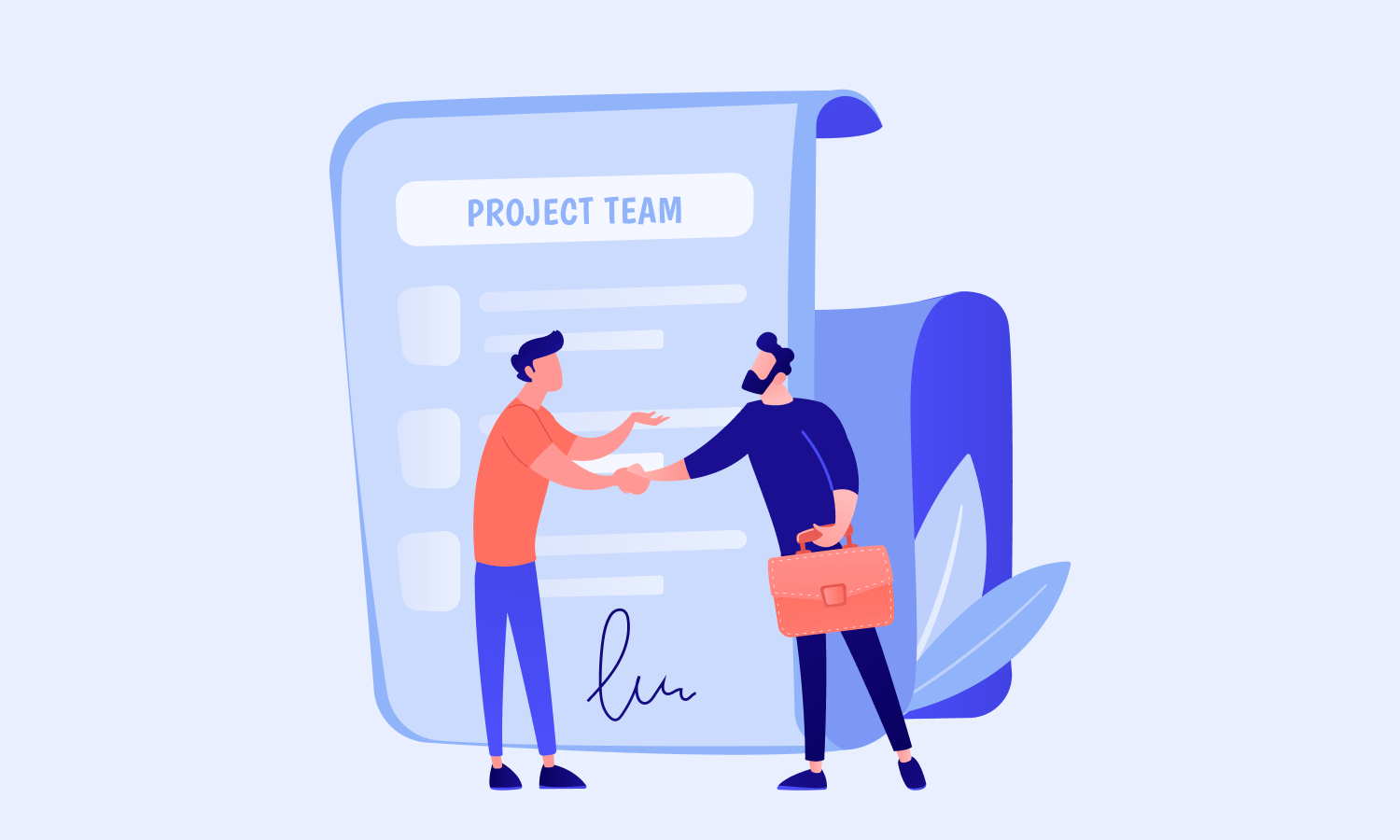 Why Write a Project Proposal?
The general parts of any proposal are fairly standardized; however, every single proposal is unique. Projects and financial donors are different, and every stakeholder may have their own specific requirements.
In many cases, a project proposal is only one piece of the larger application process (for getting a grant, for example). This proposal requires a lot of background research and planning.
However, an effective project proposal does more than just secure grants. When drafting a proposal, you plan a project from the idea stage to reality. The process is a way to define, explain, prove, test, and share all the project details. 
Stakeholders usually pay enough attention to the contents of the proposal. They can not read your mind, so they have to make do with the info they receive in the proposal and learn to read between the lines. They read project proposals to answer the following questions:
Do you have the capacity to implement the project? 

Can you be trusted? 

Are all partners and officers on the same page?

Are you a good communicator? 

Will you be a good partner? 

Will you be around in 3-5 years? And so on and so forth…
More about the importance of project proposals
A project proposal is gravely important to your project and here are three evident proves:
1. No proposal = no result
It looks obvious – you cannot start working on your next project until you have proposed it to stakeholders and have their approval. Only after convincing them, your project will get the green light.
2. A good proposal = a draft of your project plan
You have planned all the details of your project (why it's viable, what resources it requires, what are the deadlines, what are the costs, etc.) so it makes the process of executing your project much easier.
You have mapped the goals and objectives and can predict potential risks and challenges. It means that you have already laid down the groundwork to build a project.
3. A successful proposal = the first step towards long relationships
Your proposal is the first point of contact between stakeholders and you. A well-detailed proposal will help to convince stakeholders of the merits of implementing the project and bring them confidence that you are the right person to lead this project. It all will lead to the beginning of healthy and long-term relationships.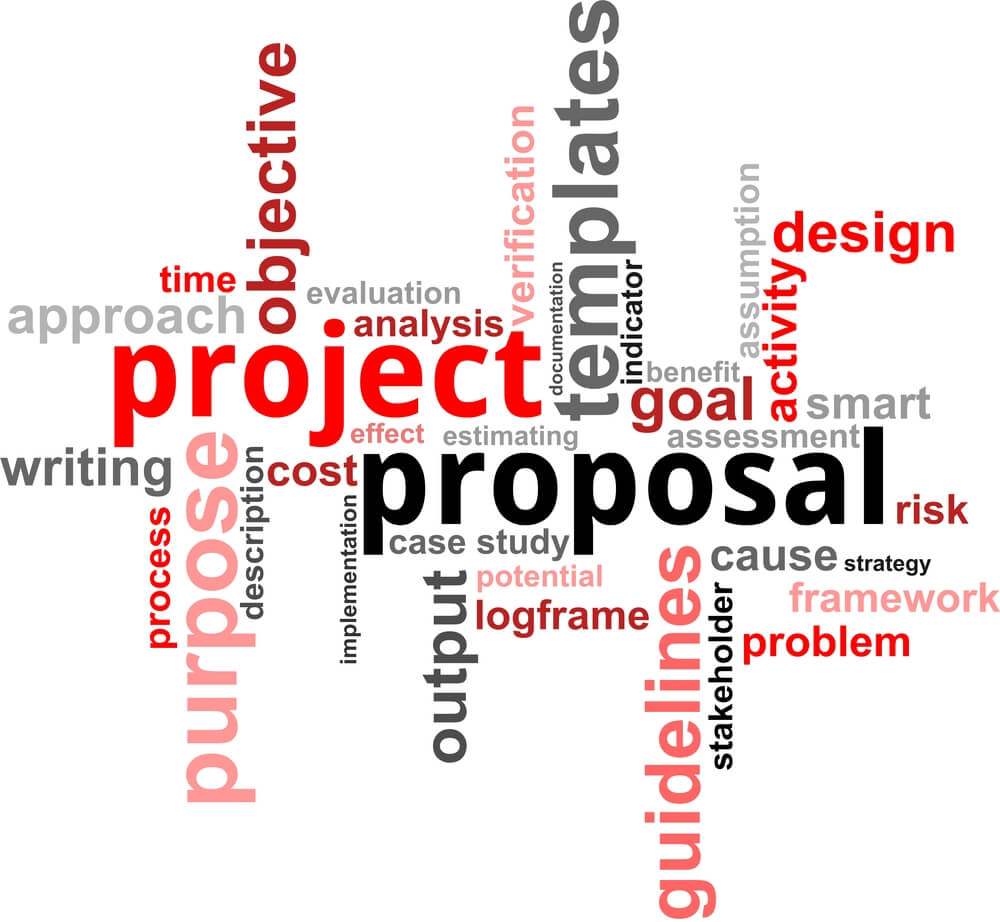 Now when you know the key benefits of writing a project proposal, it is time to get some secrets about how to prepare it like a pro. 
What Are the Different Kinds of Project Proposals?
Before you start planning all essential steps, you need to know what type of proposal you're making. There are different kinds of them. Knowing the type will help you focus on the important elements of your doc and understand the level of details you need.
There are six types of the project proposal:
Formally solicited project proposal

is created in response to any official request for a new proposal. This is a structured and specific response.

Informally solicited proposal

does not require a request for proposal. It means that there is no specific doc required to outline customer or audience demands. The main difference between a formal and informal proposal is the number of details involved in planning. 

Unsolicited proposal

is like a "cold call" — no one asked for or expected to receive one, however, it can prove extremely valuable for the audience. It is usually formed from more ad-hoc activities (for example, an "aha" moment or an enlightening conversation with a client). 

Continuation project proposals

means a reminder for ongoing and already approved projects. This is a continuation of already existing documentation, so it is easy to construct.

Renewal proposal

seems useful when an ongoing project has been terminated or the resources can no longer be used. It is about proving that the return on investment is greater than the money being spent on resources. That is why the project can begin again.

Supplemental proposal

will help when more resources are required to complete a project than were originally proposed. This proposal is aimed to prove the value of adding resources. 
What is the composition of a project proposal?
After choosing the type of project proposal, it's time to learn more about its composition. The proposal may include 6 common items:
Introduction

(summary/abstract). It is better to have your own unique problem-solving approach or a special hook that will address your target audience's needs.   

Problem.

It is about what you are planning to solve, why it's important, and any additional info that provides greater context to the conversation. 

Solution

that will reflect your brilliant idea for how you'd like to crush the problem. It should contain the details on what your goals are, the steps you'd take to accomplish them, and what the proposal reviewer would have to do. 

Money.

You should have a clear answer on the question "What's this all going to cost me?" 

Management

is about how you will track the progress along the way.

Conclusion

. This is a summary of all the preceding blocks along with an inspiring, time-sensitive call to action that provides a next step for the reader. 
Final thoughts
This is all about theory. Remember that a project proposal is not a contract. It's easy to confuse it with a business proposal where legal terms are outlined.
In order to succeed in writing a project proposal, you can google available project proposal templates and use smart project management software with advanced functionality for this aim. However, it would be nice to get some essential tips on how to write a project proposal, right? Our next article will be right about that! Stay in touch and you will learn how to create a robust and reliable proposal for your project.