Project Plan
The role of a project plan and the benefits of project planning software
All project managers around the globe know that there's no such thing as a prosperous project without an efficient plan behind it. What is the role of planning in Agile project management?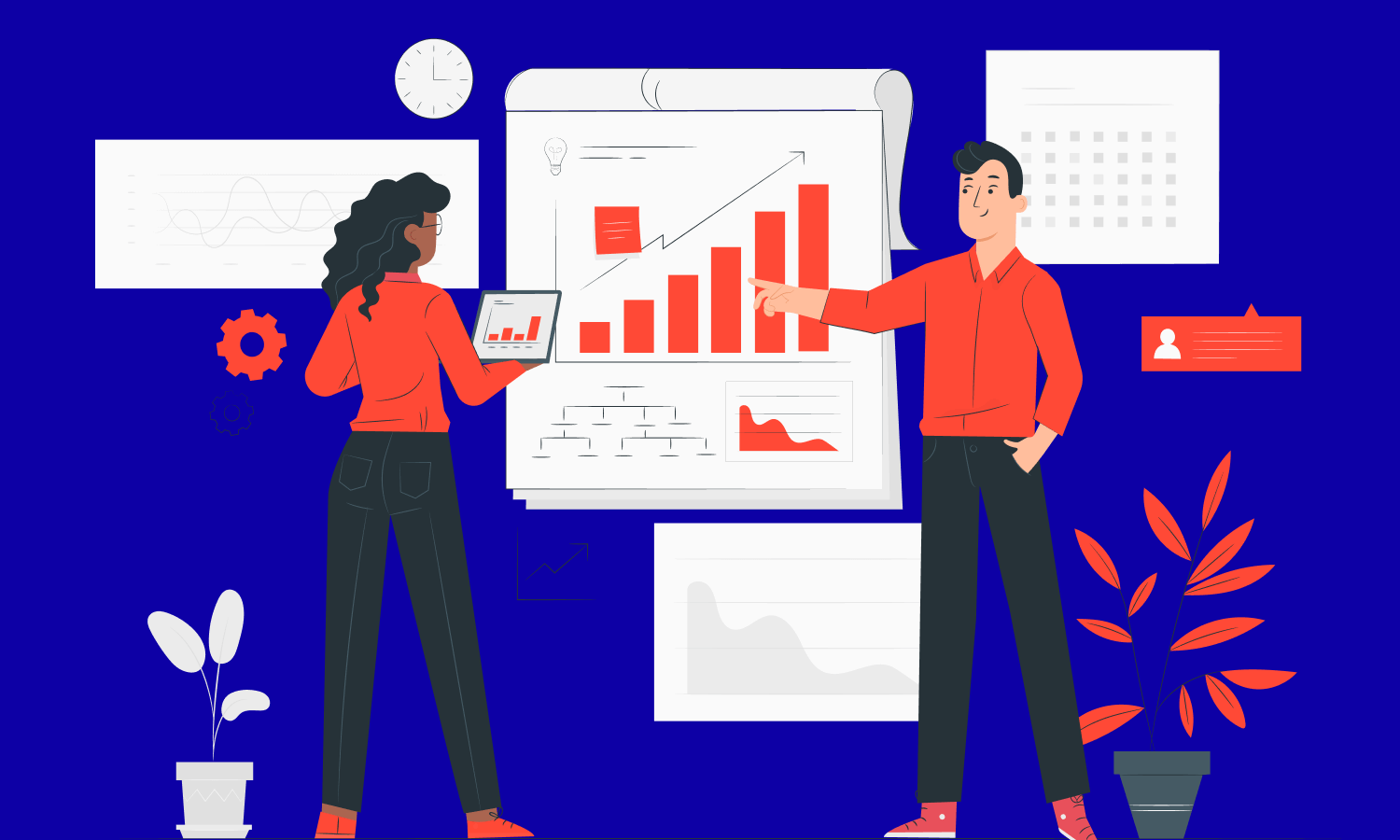 The Power of Project Planning
Initiating a project without a plan is like going to a ski resort without skis. Perhaps you will be able to somehow spend time there, but you will definitely not get the expected result.
They say many common project failure reasons could have been resolved through better planning of your projects. If there is no clear project plan in your arsenal, you may face scope creep, missed deadlines, and lost budgets. By putting together a project plan before you start repairing a car bridge or writing the code, you can set expectations that will lead to success.
How to create a killer project plan? What should a project plan include? How to define the elements of a project plan? How long does the project planning phase take?
So many questions should not stay unanswered. Let's figure them out without wasting time!
What is Project Planning?
Project planning is a discipline for stating how to complete a particular project within the expected timeframes, usually with specific resources and defined stages. The process of project planning may include setting objectives, identifying deliverables, scheduling, and creating supporting plans. The result of this essential process is a project plan.
What Is a Project Plan?
A project plan is a formal document aimed to guide the project control and its execution. It visualizes each step to take a project from A to B.
In the IT world, the project plan often refers to a Gantt chart or any other form that demonstrates project activities along a timeline. However, we will not consider these documents as a project plan and will observe the subject wider. Project plans may display specific phases of the project, core activities, start and end dates, dependencies management, and milestones. 
A project plan should help the team to:
Communicate project expectations to stakeholders;

Control schedules and delivery;

Predict and manage possible risks.
Associated terms
Task

 – a small job that leads to the final deliverable.

Deliverable

 – the result of a project (product, service, report, etc).

Resource 

– anything you need to complete the project (from the tools to supplies).

Stakeholders

 – individuals who have a real interest in the project (sponsors, a project manager, team members, customers, etc).

Milestone 

– the point that visualizes the end of one project phase and the beginning of the next one.

Budget

 = costs, all money required to complete the project.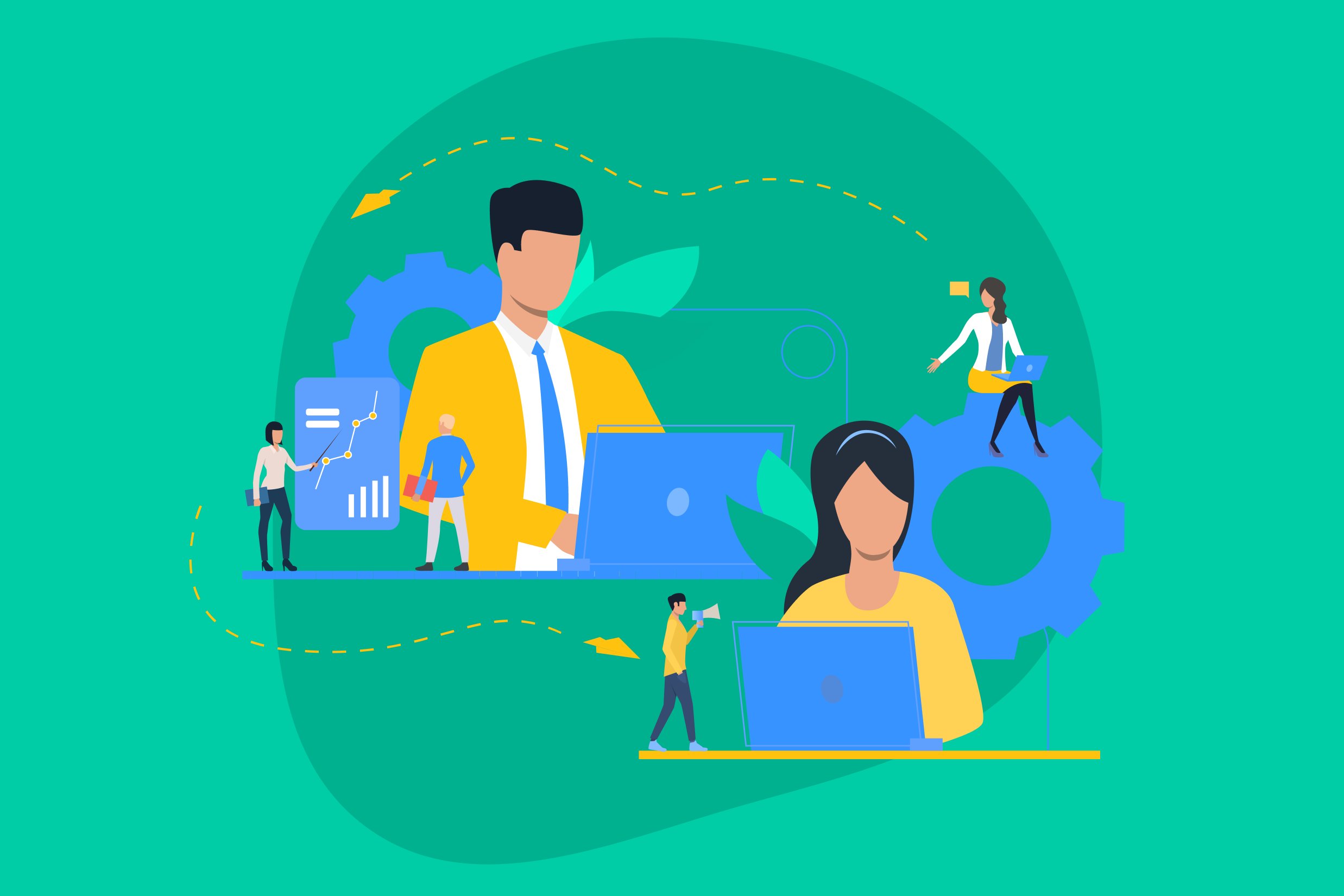 Project Plan Components: What Is in?
A well-composed project plan should answer the classical questions that start with the words Who, What, Where, Why, How, and When. The key goal of the project plan is to guide the execution and control of project phases. It typically consists of the documents that include:
Project charter

, where you will find an overview of the project and the important information about all stakeholders, measurable project goals, objectives, constraints, and reasons.

SoW

 (statement of work) with the info about the scope of the project, relevant schedules, deliverables, milestones, and tasks.

WBS

 (work breakdown structure) where the project scope is broken down into smaller phases, subprojects, or deliverables.

Project plan

 containing such elements as scope management, quality management, risk assessment, stakeholder management, schedules, and the change management plan.
Thorough Plan Against Project Chaos
Why project planning matters
Customers always want to know the answers to the following questions:
How much will my project cost?

When will the project be d

elivered?

How will it be delivered? 
The list goes on and on. Consumers logically want to know everything before signing off. When you ignore project planning, it'll be difficult for you to answer those common questions. 
Innovative spheres with complex projects require new approaches to project planning. Today an efficient project plan is no more a static document, but an accessible, understandable, and highly adaptable structure.
Well-developed project plans will bring obvious benefits to the projects. Here are 7 reasons why you should care about this process:
7 reasons why a good project plan matters
Clarifies activities and processes, leading to better deliverables.

Specifies the information for better estimation and defining project scope.

Enables teams to visualize the whole project and understand the interdependencies between tasks.

Forecasts resource requirements.

Allows milestones for tracking the progress.

Allows tracking of the project progress.

Enables the agreement of all important dates.
What Is the Purpose of the Project Plan?
The main idea of any project plan is to guide the execution and control phases. The doc provides all the necessary information for the execution phase that assists project managers in monitoring and controlling the progress of their projects.
A thorough project ensures that you will not worry about whether the project participants are going to be available on the right dates. Good plans describe the processes that everyone should follow. They will help to avoid a lot of trouble and the headache of the PM.
5 Phases of Projects
How do you usually create an Agile project? Naturally, you start with a plan. Any project has the potential to be complex despite its origin. No matter it is small or big, it is worth breaking down the elements for a plan by viewing the project in terms of certain phases.
The well-known PMBOK defines five consistent phases or stages of a project:
The 

Initiation stage

 is the very first point of the project planning process. It includes identifying the goals and objectives and describes the projects' practicality.

Planning

 is the next stage that contains defining WBS and choosing a PM methodology to manage the project. You should know how to estimate quality, costs, and resources as well as how to schedule considering task dependencies and milestones.

The 

Execution phase

 of planning embodies the completion of project deliverables. During this stage, your team has to run a kick-off meeting and other regular meetings.

Monitoring and controlling

 can not be underestimated. You can run this phase with the Execution phase in tandem. Measure the significant metrics of progress and performance to keep progress on your project aligned with the initial plan.

The 

Closure of the project

 is the final step when stakeholders receive the final deliverable. Now the project can be completed. All resources should be released and the final contract should be signed off. The only thing left is the evaluation of the successes and failures.
It is worth organizing your tasks and planning all the processes with the help of appropriate project management software. For example, the feature set of Hygger.io is far more powerful and integrated with every project phase compared to an Excel template. This is a great way to ensure that your actual progress stays aligned with your planned progress.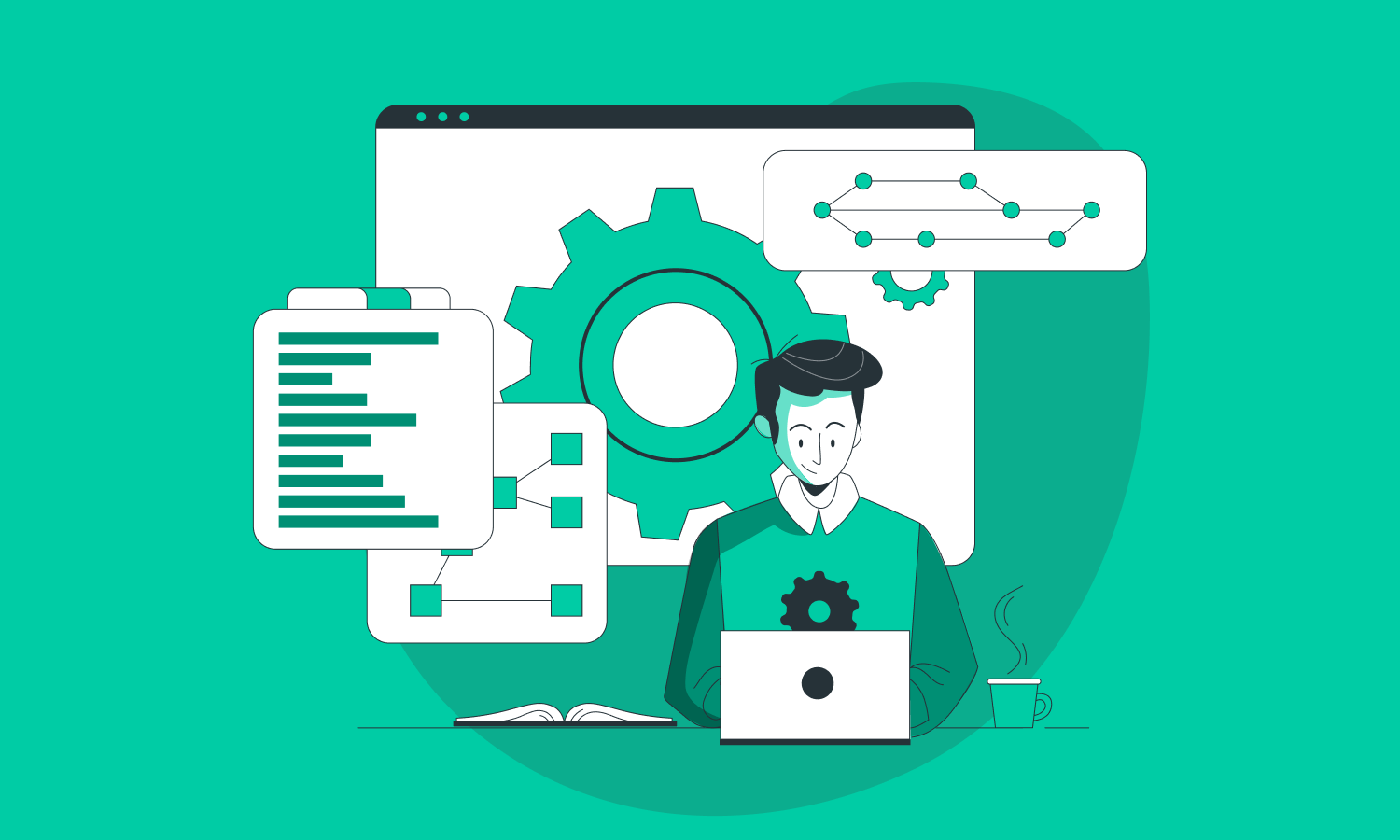 What Are the Consistent Steps of Planning Projects?
Outlining the business case.

If you kick off a project, then you have a clear reason to do it. This is your business case. It should outline why the project is being initiated, its benefits, and the return on investment. 

Gathering stakeholders.

There is no project without involved stakeholders, that have a vested interest in it. The list of stakeholders includes the ones who profit from the project and the ones who are responsible for its success. Meeting with them is crucial to get a better understanding of what is expected from the final deliverable.

Defining the scope.

The scope of the project should be defined and organized by WBS (work breakdown structure). 

Defining key goals/objectives.

The common goals of the project contain the results you want to get. Objectives are usually more specific. They should be measurable actions that must be taken to reach your goal. Goals plus objectives should be collected in a project charter.

Outlining deliverables.

A deliverable can be a product, service, or even result that is needed to complete a task, phase, process, or the entire project. 

Scheduling.

You should prepare a schedule by collecting all the tasks needed to reach your final deliverable and setting them on a timeline.

Assigning tasks

. Until you assign tasks to your team, your project plan still exists in the abstract. Your colleagues' roles and their direct responsibilities must be clearly defined, so they know what to do. 

Assessing risks.

There are several types of risk (technical risk, scope risk, schedule risk, etc.) and many internal and external factors can impact your project's time, scope, and costs.

Reporting progress.

Regular meetings where you will share progress reports are a great way to demonstrate to stakeholders that everything is moving forward as planned.
The components of a project plan also matter
Project plans consist of many subsidiary elements, including:
a communication plan that defines who will receive messages about the project, when, and in what specific format.

a plan for managing costs and the budgeting elements of the project. 

a plan for managing associated risks. 

a quality plan defining the quality targets for the project.

a plan for managing HR issues. 
The project plan must include enough information to make sure that you know exactly what processes need to be followed and who should be involved.
Before starting a project plan
Before preparing your brilliant project plan, pay attention to the following points related to project planning:
A project plan is more than a roadmap. If you want to give customers a complete view of your project, combine it with an estimate and a statement of work.

Remember that project planning takes time. It is not a one-time thing, as you will continually refine it after creation.

Do not waste much effort making something that only you will see. Turn your plan into a presentation for customers to let them better understand the limitations and the scope of work.
9 Steps to Prepare a Successful Project Plan
1. Have a 100% understanding of your project scope and all values
The plan of your project is a starting point on the way your team will act managing the project in accordance with its scope. The goal of this plan is to communicate important information to stakeholders and all the people involved. It should not be dry and boring. This document should reflect all aspects properly, so then it will become an integral part of your project's success.
The project plan is like a story of your project. Therefore do not make it a tale without a clear plot. Only a viable and strategic plan for the project will benefit you.
2. Initiate research
By knowing all important aspects of the project you will be able to start planning without extra headache. Study all communications and available documents relevant to your project. Pay special attention to the scope of work and the notes if they exist. If needed, ask thoughtful questions and do not forget about your customers' needs and expectations. Initiating a project plan, project managers must be well-informed and methodical.
3. Ask more questions to receive more useful facts
It is also crucial to find time for communication with your customers in order to ask them questions about the process, organizational politics, and possible risks. Your team should be able to demonstrate that it can handle difficult situations and that every team member cares enough about the overall success of the project.
There are some common questions that will help you to influence the successful project plan completion. Here are some of them:
How would you like to get feedback?
What is the preferred way of communication?
What project deadlines will be appropriate?
What is the list of stakeholders?
Who is the owner of the project?
Are there any dates when you will be unavailable?
Has the team experience in launching a project like this in the past?
What can disturb the project's success?
4. Create the outline
Now you have all the required answers, and it is time to apply all these general answers to your specific project, which is already waiting for your participation. Review the objectives that are outlined in the scope of work. Then compose a high-level outline to generate a project management approach. Simple calendars will help you to check dates.
What should this outline include? First of all, these are tasks and deliverables, ideas on resources needed for tasks, the customer's approval process, all timeframes, assumptions you are making in the plan, budget issues, and so on. With the help of the outline, you will systemize your thoughts and transform everything into a healthy discussion.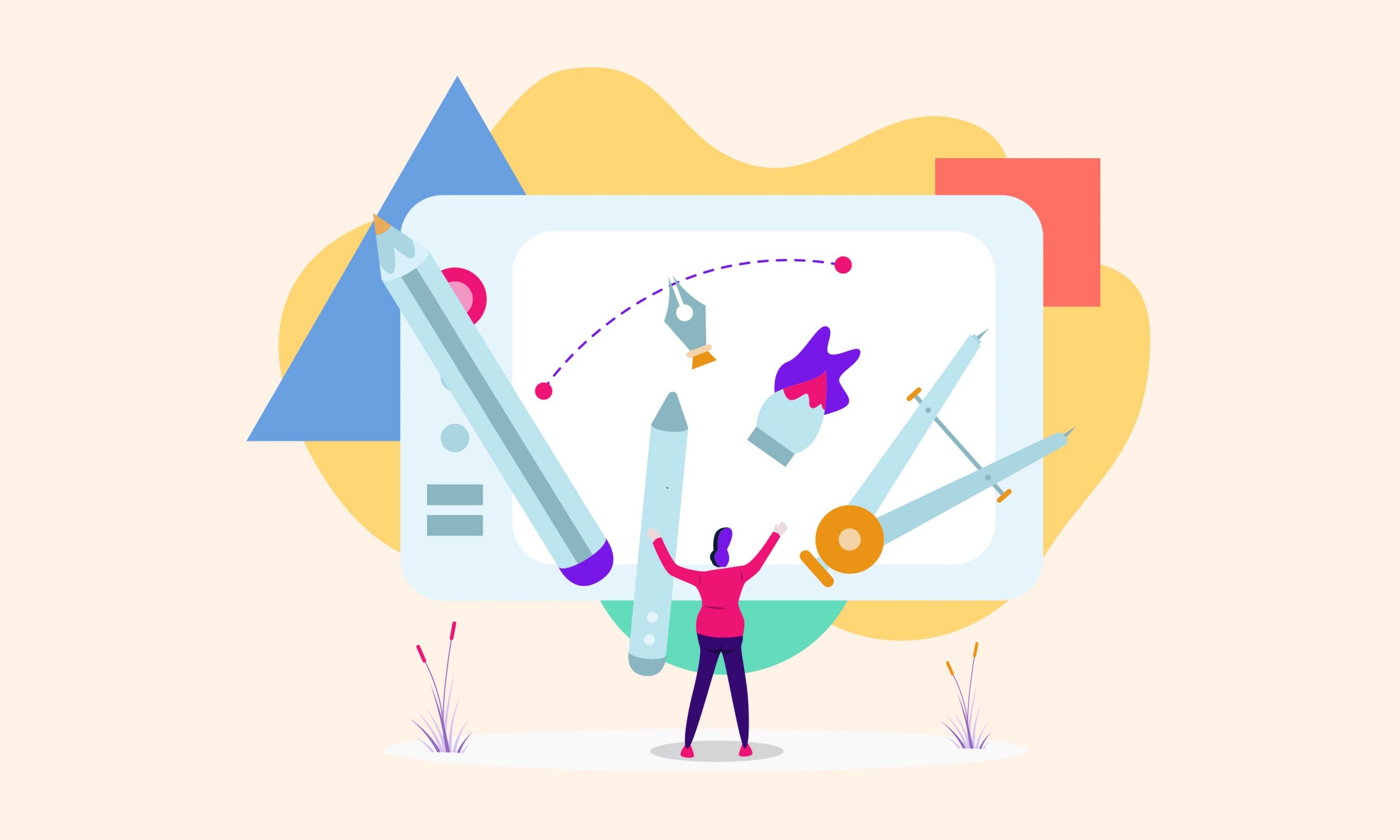 5. Communicate
Communication is a magic key to success. Every project manager, starting a project, must have strong skills in communication to transmit project goals and the effort required to meet them.
However, remember, that PMs are not the only people responsible for generating a project plan. Use the project plan review time to push your Agile team to take a new approach to the work.
6. Schedule the project plan
After gathering all the required info and communicating with all parties, you should feel comfortable enough to compile a rock-solid project schedule. Implement any handy tool to do it professionally. Appropriate software will help you to structure and optimize your thoughts and direct them in a consistent direction. To make your project plan consistent and readable, check all dates, tasks, durations, and milestones. Make your project plan as simple as possible, then it will be more clear and straightforward. Include all essential project info such as a project name, customer's name, the number of versions, delivery date, and so on.
Make sure you are flexible enough when it comes to the way of presenting your project plan. There is no ideal format relating to how you represent your plan as long as your team understands what goes into one. People tend to perceive information differently. Some of them prefer a list-view, while others want to see a calendar or a Gantt chart.
7. Select a handy tool
Luckily, today some online project planning software solutions let you easily build a project plan without extra pain. A robust PM tool will assist you in creating Gantt diagrams according to the steps you've outlined for your Agile team.
8. Publish the plan
After conducting the research, outlining your approach, discussing it with your team, and building your formal project plan, it is time to publish it. You may ask your colleagues to review the project plan before you share it with customers. It may take 10 or 20 minutes, but you will be sure that everything is alright.
Sharing the plan of your project plan with your colleagues is one of the fastest and simplest phases. When you're communicating the plan, try to deliver its summary in a brief format. In your message, do not forget to mention the methodology, all assumptions, deadlines, resources used, and related review times. At the very end, prepare yourself to keep planning.
The Role of Project Planning Software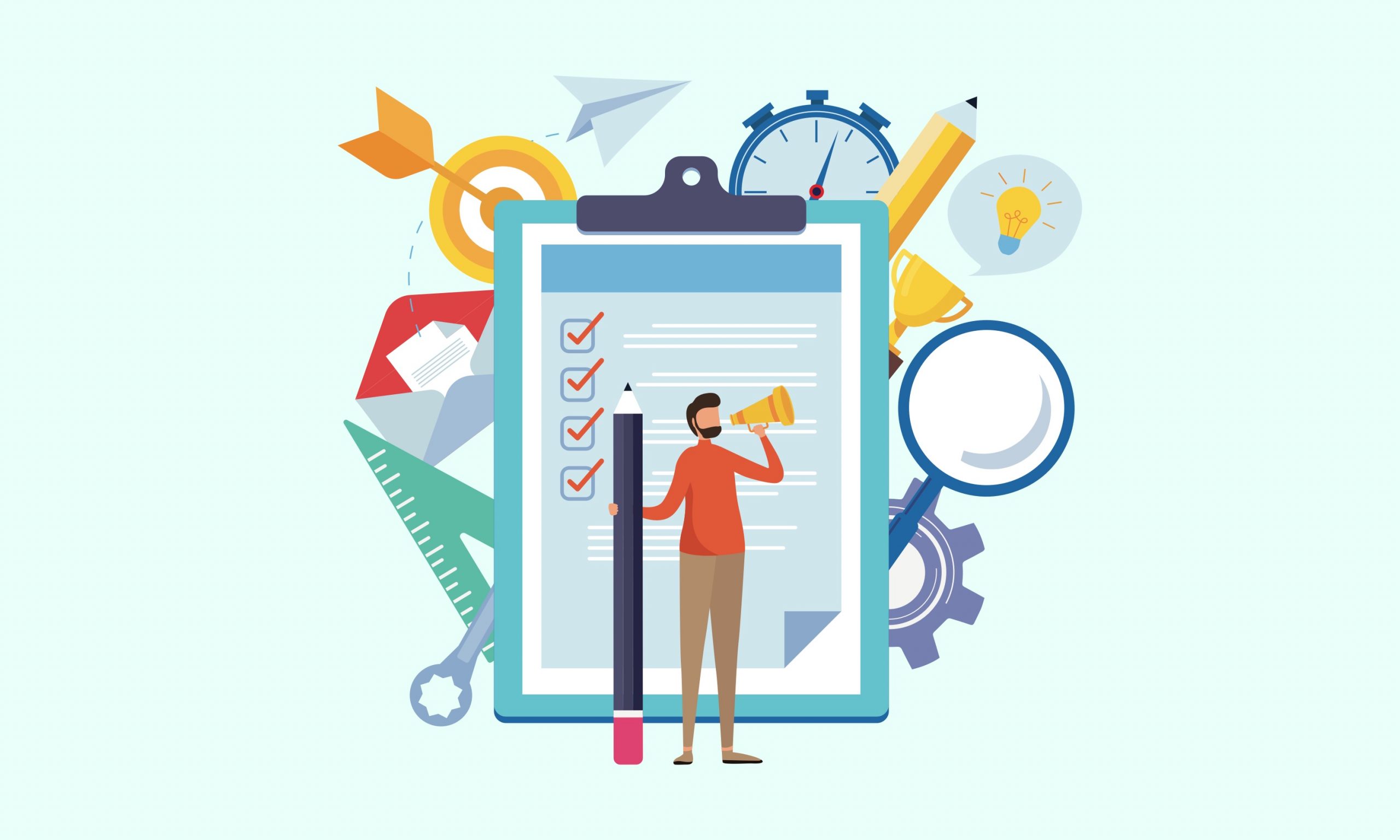 Writing a project plan is only 50% of the success, and the second crucial part is its implementation.
In recent years, handy and powerful project planning software solutions have become an invaluable tool for project managers all over the world. They provide them with the ability to maintain and automate the components that were mentioned above. 
PM planning tools are great in facilitating management processes (for example, scheduling, team management, estimation costs, resource allocation, risk monitoring, etc).
Online planning systems allow teams to track their plans as they move through the execution phase of the project. These solutions offer friendly dashboards that are utilized for a high-level view of the project's performance and progress. You also get in-depth reports that can be used to simplify communication with the stakeholders.
Some of the project planning tools focus on a single aspect, while others offer a suite of planning features that can be used in each one of the project planning steps.
How Project Planning Software Benefits Organizations
Online PM planning software is a flexible and handy system for any style of teamwork. Tools for planning provide features that help various teams to succeed in planning processes.
Some years ago, there were just a couple of professional tools, so project managers had to work in routing with lots of documents, excel spreadsheets, etc. Nowadays, PMs use innovative professional tools that can automate processes and assist in resolving challenges.
PM project planning systems provide evident benefits, such as:
Tasks organizing and prioritization.

Managing task dependencies.

Tracking costs and resources.

Sharing project plans.

Dealing with milestones.

Generating reports.

Team collaboration.
What Features to Look for in Project Planning Software?
Team management

Task lists

Dashboard tracker

Portfolio management
How Long Does the Project Planning Phase Last?
It always depends on the project itself. A good idea is to estimate the duration of your project planning phase by exploring similar projects that have happened before. Project managers should have a view on whether that length of time was enough or not. If your PM tool archives your old project schedules, it'll be easy to see how much time other projects took.
Some Final Thoughts About How to Manage the Project Plan
Do not forget to refer back to your project plan and initiate changes as often as required. The schedule of your project, for example, will face changes almost every day, while some other plan's parts will not change during the project's life (a procurement plan is a vivid example). A well-prepared project plan can be useful for guiding your project management.
Conclusion
Now you should be empowered with the process of right project planning and be able to lead your next project to success, as well as the next one after that. Hopefully, all your complex projects will become easier.