Scrum@Scale
How to scale Scrum across a company with the help of Scrum@Scale.
You probably remember that the Scrum conception came into project management from rugby. Like a rugby team preparing for a match, Scrum helps Agile teams to work together productively to achieve a common goal.
When an organization that works according to Scrum, wants to succeed in scaling Agile, it needs to focus on the whole ecosystem of teams to transform organizational culture. This is where Scrum@Scale comes to the rescue.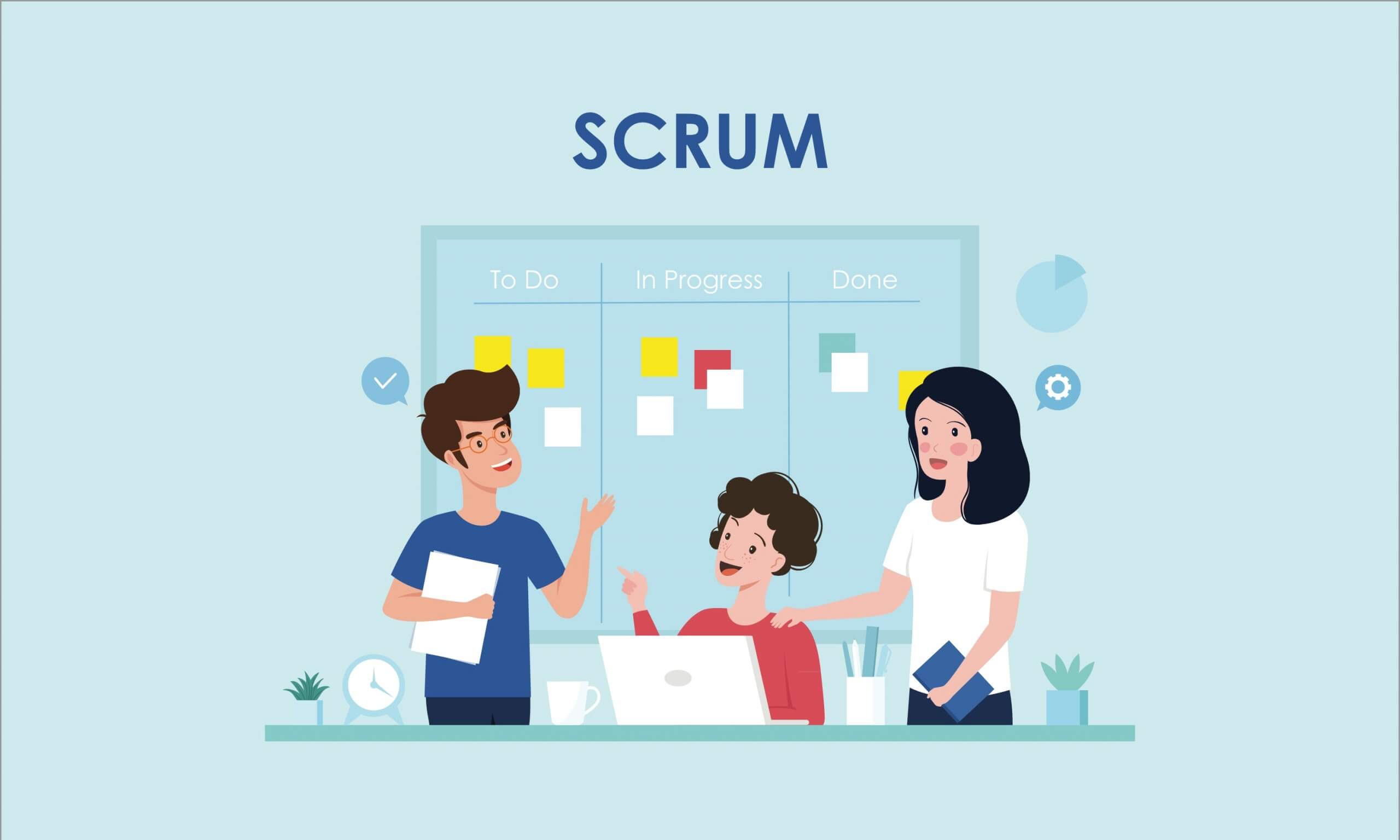 Scrum@Scale serves multiple teams to deliver products in a complex environment. It is aimed to create agility for an entire enterprise, and, for its flexibility, it can be used in multiple ways.
In this post, we describe what Scrum@Scale is, what the key components and roles of this framework are, and a lot more.
What Is Scrum@Scale?
Scrum@Scale (or Scrum at Scale) is a framework for scaling Scrum. It was invented by Jeff Sutherland in 2014. The author was one of the Scrum creators and signatories of the famous Agile Manifesto.
Scrum was initially developed to help teams in delivering products in a complex environment. Scrum at Scale is aimed to help multiple teams to deliver products collaboratively in the same complex environment. According to the Scrum@Scale concept, everyone is part of an interchangeable Scrum team. Depending on the goals, networks of Scrum teams come together to form an ecosystem.
It helps to build agility for an entire enterprise, and its basic use is to coordinate the efforts of various Scrum teams in delivering products. Scrum@Scale provides enough flexibility to use it in multiple ways.
Why Scrum at Scale?
Scrum is aimed to help teams work at the optimal capacity at a sustainable pace.
It was noticed that as the number of Scrum teams within a company grew, the optimal output and velocity of those teams began to fall (the reason was related to cross-team dependencies and duplication of work, for example).
For efficiently coordinating those teams, they needed a framework to enable linear scalability. Scrum@Scale is a solution capable of accomplishing this goal.
The core feature that may ensure this outcome is its "scale-free" architecture. This "scale-free" architecture helps companies to grow organically based on their needs and at a sustainable pace of change that can be accepted by the people that make up the company.
Scrum@Scale is scaled across the whole company. Across all departments, products, and services. The framework can be applied in various types of organizations in different spheres, from industry to government.
What Does the Framework Contain?
Scrum at Scale contains three main concepts:
Small teams

Scaling across the whole company

Applying minimum bureaucracy
Small teams are the key concept of Scrum. It is important to consider when scaling up to a team of teams. Also, remember that there should be 3-9 people in teams. 
Functioning Scrum teams are the foundation of Scrum at Scale because Agile practices scale across the entire company.
Minimum bureaucracy is defined by the time it takes to execute and make decisions. This approach helps smaller teams to cut through the obstacles in a business.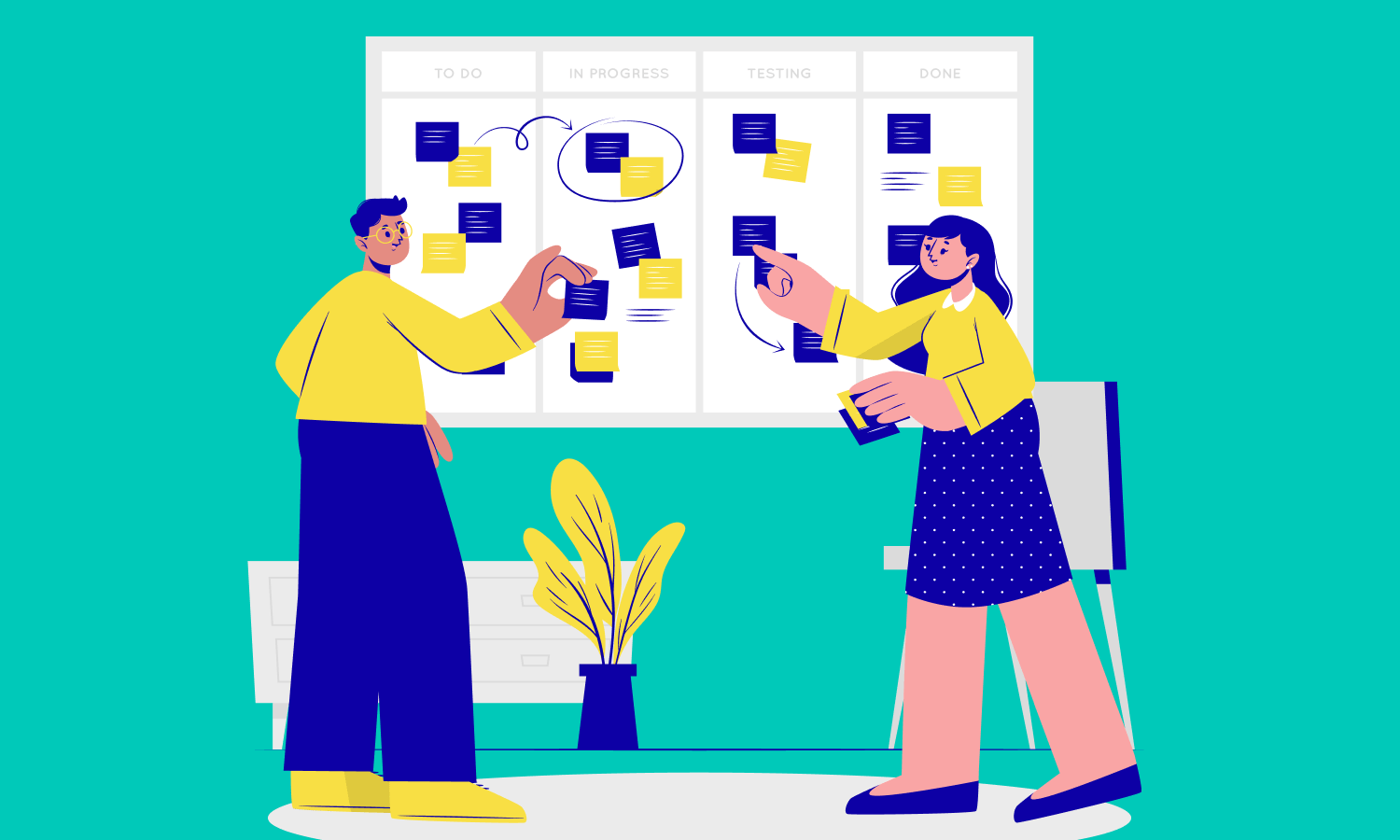 What Are the Scrum@Scale Roles?
Logically, the Scrum roles of Product Owner (PO) and Scrum Master (SM) are used in Scrum@Scale as the framework is based on Scrum. They actually have the same competencies defined in the Scrum Guide.
The concept of the team of teams required some new roles:
CPO, 

the Chief Product Owner: He/she works with POs and the individual teams to align the backlog priorities with all involved stakeholders and set the vision of the Scrum of Scrums. This role is also responsible for the generation of a single backlog for all participants.

SoSM

, the Scrum of Scrums Master: He/she is responsible for the joint efforts to release and has similar responsibilities to the SM's, just at scale.
What Are Essential Scrum at Scale Events?
The success of implementing Scrum consists of many factors, including the powerful Scrum events such as Sprint itself, Sprint planning, Daily Scrum, Sprint Review, and the Retrospective meeting.
When scaling Scrum, teams actively practice all these ceremonies with only one additional event — the Scaled Daily Scrum.
The representative from each team must attend this event. The content of the Scaled Daily Scrum is similar to the regular Daily Scrum (15 minutes should be spent each day on the impediments of the team to the sprint goal, the risks for other teams, ways for improvement, and knowledge that can be shared by other teams).
What Are the Components of Scrum at Scale?
The Scrum@Scale framework includes two cycles that assist teams in coordinating their efforts along their path.
As you already know, the new roles, teams, and events have been introduced to facilitate the concept of a team of teams unique to Scrum at Scale.
Scrum Master Cycle
Scrum of Scrums (SoS) is a new Scrum team that is responsible for fully integrated shippable increments of product at the end of every sprint from all participating teams. SoS teams typically consist of 3-5 people.
Scrum of Scrums Master (SoSM) is responsible for removing impediments to coordination between SoS teams.
Scaled Daily Scrum (SDS) is the event where the Scrum Masters from various teams meet to discuss impediments to sprint goals and determine dependencies between each team.
Executive Action Team (EAT) is a person whose role is to remove impediments that SOS teams cannot remove.
Product Owner Cycle
Scrum@Scale also introduces new roles and concepts in the PO role:
MetaScrum coordinates a shared backlog that feeds a network of Scrum teams. Their key function is to create a product vision and make it visible to the entire company.
The Chief Product Owner (CPO) is responsible for the coordination of a single product backlog.
EAT and EMT in Scrum at Scale: What Are the Roles of the Executive Action Team and Executive MetaScrum Team?
Organizational challenges will multiply when you scale Scrum, therefore Scrum@Scale needs an Executive Action Team (EAT). This team is responsible for the transformation strategy. Its members also own the implementation of Scrum values, roles, and support decision-making.
EAT typically focuses on:
Ensuring that teams can deliver every sprint;

Ensuring proper prioritization;

Ensuring that the company improves continuously.
The Executive MetaScrum Team (EMT) owns the organizational vision. This team sets strategic priorities for the entire company and is responsible for changing the company's direction, as well as for deciding which products need to be restructured or retired.
EMT includes the CPO and business owner with personnel, funding, and customer commitments.
Conclusion
With the help of Scrum at Scale, organizations can grow organically at their own pace and coordinate numerous teams through their use of a scale-free architecture.
The framework's concepts are well documented and less prescriptive if compared with other frameworks. Therefore, Scrum at Scale can be applied across the company when Scrum is effectively used at a team level.
If you strive to apply Scrum@Scale, make sure you focus on Scrum practices before scaling and establish an EAT with the authority to make changes and remove obstacles.