Сollaborative Design
What is the role of collaborative design in building products?
Collaborating on design projects has the potential to drive us crazy, no matter whether we work on strategizing personal brands or strive to produce killing product design, we may constantly face never-ending deadlines, opposing viewpoints, and customers' revisions that often lead to messy outcomes.
Moreover, Agile design teams may include not only designers but also developers and UX researchers. This can really hinder the whole design collaboration workflow and team efficiency if no one is on the same page.
Successful design collaboration projects require people well-versed in modern design and appropriate tools to track and facilitate close collaboration. Otherwise, the process becomes ineffective and too complex.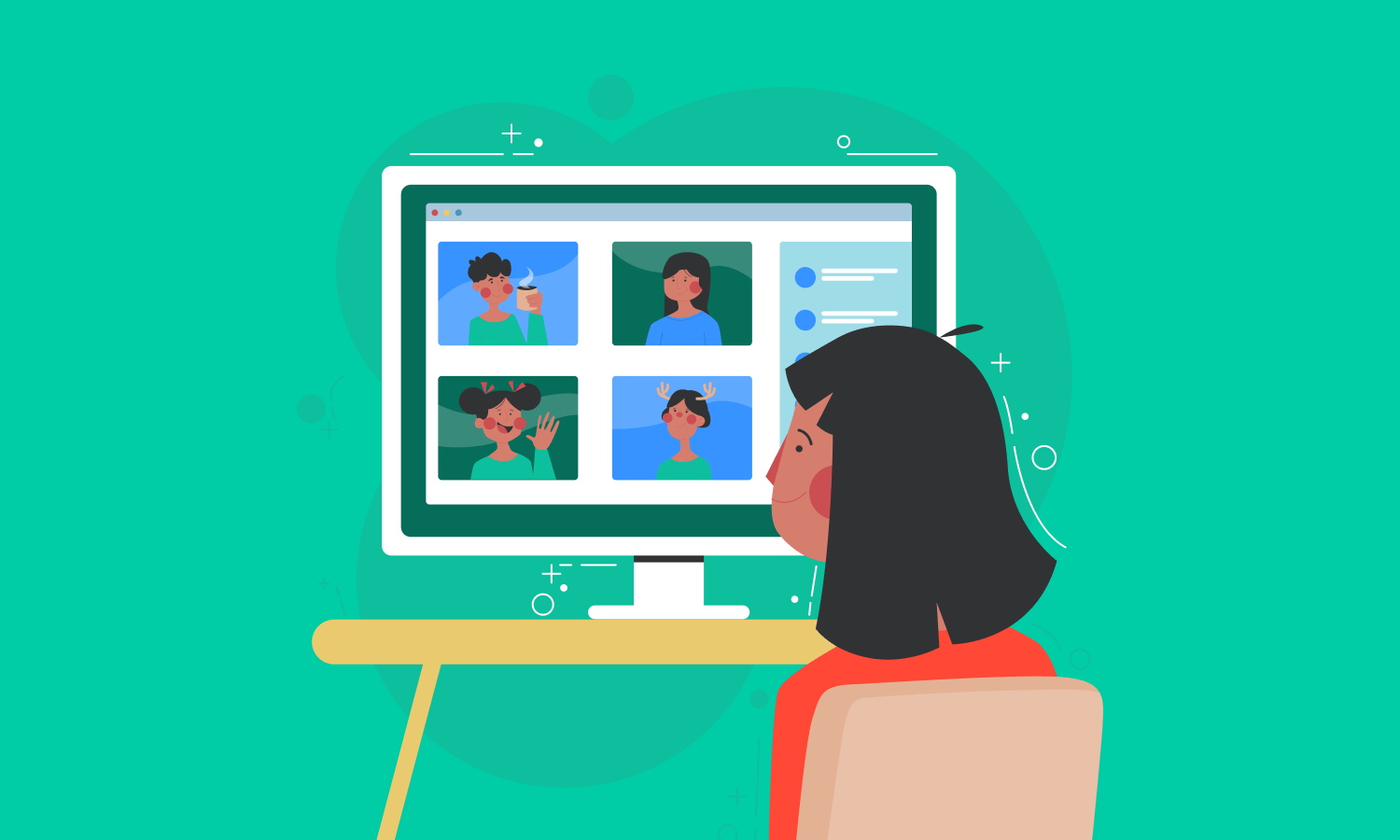 In this post, we explain why collaboration is important in design, what benefits of collaboration should be considered, and what should be done to improve your design collaboration process. Let's dive in!
What Is Collaborative Design?
Collaborative design is about embracing the entire process of creating an asset by the whole team, from a brainstorm session to allocating tasks. This is a strategy that helps in fostering successful collaboration among various teams of the product development team (developers, architects, testers, and designers). The concept is also known as participatory design.
Collaboration design involves individuals with distinct profiles in the design process to reach non-linear solutions for different kinds of problems. This multi-pronged process revolves around feedback and is delivered collaboratively.
It is important not only to clearly understand what collaborative design is but also to determine what it is not. When a designer moves ahead with his/her vision of an asset without getting feedback from other people working on the project, it can re-work and has brand compliance issues.
Such a strategy can throw the project completely off course, and it can even lead to the project restart. This is all about wasting time and money. However, by adopting a collaborative design approach, your team will avoid these issues and keep everybody on the same page.
What Is the Place of Collaborative Design in Product Development?
Collaborative design is aimed to integrate design and collaboration in the software development process. There are basic stages of product development where collaborative design plays an essential role:
1. Proof of concept (PoC) development
PoC is a process of testing the feasibility of innovative ideas. The whole development team (including designers, developers, architects, etc.) cooperates to check the practicality of the idea presented in terms of development efforts and corresponding design requirements.
2. Prototype development
A prototype is aimed to validate the product's look and feel. It is focused on user experience design. Prototypes actually help you to visualize what your product will look like with respect to UX design. It also assists in attracting seed funding.
Developers, architects, and designers work together to build a prototype. The PO conveys the product requirements to the team, and then the team has brainstorm sessions around the features and the look of the product.
3. Creating the MVP
As you probably know, MVP (minimum viable product) is a basic launchable version of the product that is ready for shipping. It is built with minimal must-have features. When it passes all stages of the software development lifecycle, it is launched in the market. Refinements and feature additions are based on user feedback.
The MVP development stages where collaborative design plays its significant role include:
What are the advantages of collaborative design?
Here are some proof facts why collaborative design is important in design:
1. It breaks siloes among the teams
Thanks to the nurturing inclusion, the collaborative design breaks the silos that may occur in product development teams. When the whole team works collaboratively for their ideas and problem-solving, then irrespective of their roles — productivity is the result.
2. It helps to create great designs
Agile developers, testers, designers, and design architects are all involved in the design process. It means that their perspectives and opinions are considered before finalizing the product design. This often leads to innovations and better design solutions.
As different team members are involved in the collaborative design process, everyone feels needed and has a stake in the outcome. This creates a sense of shared ownership in the success of the project.
4. It allows faster time to market
In case the final design is a visual representation that considers the suggestions from the entire product development team, you will face fewer changes in the design. This will probably lead to faster time to market and work satisfaction among your team members.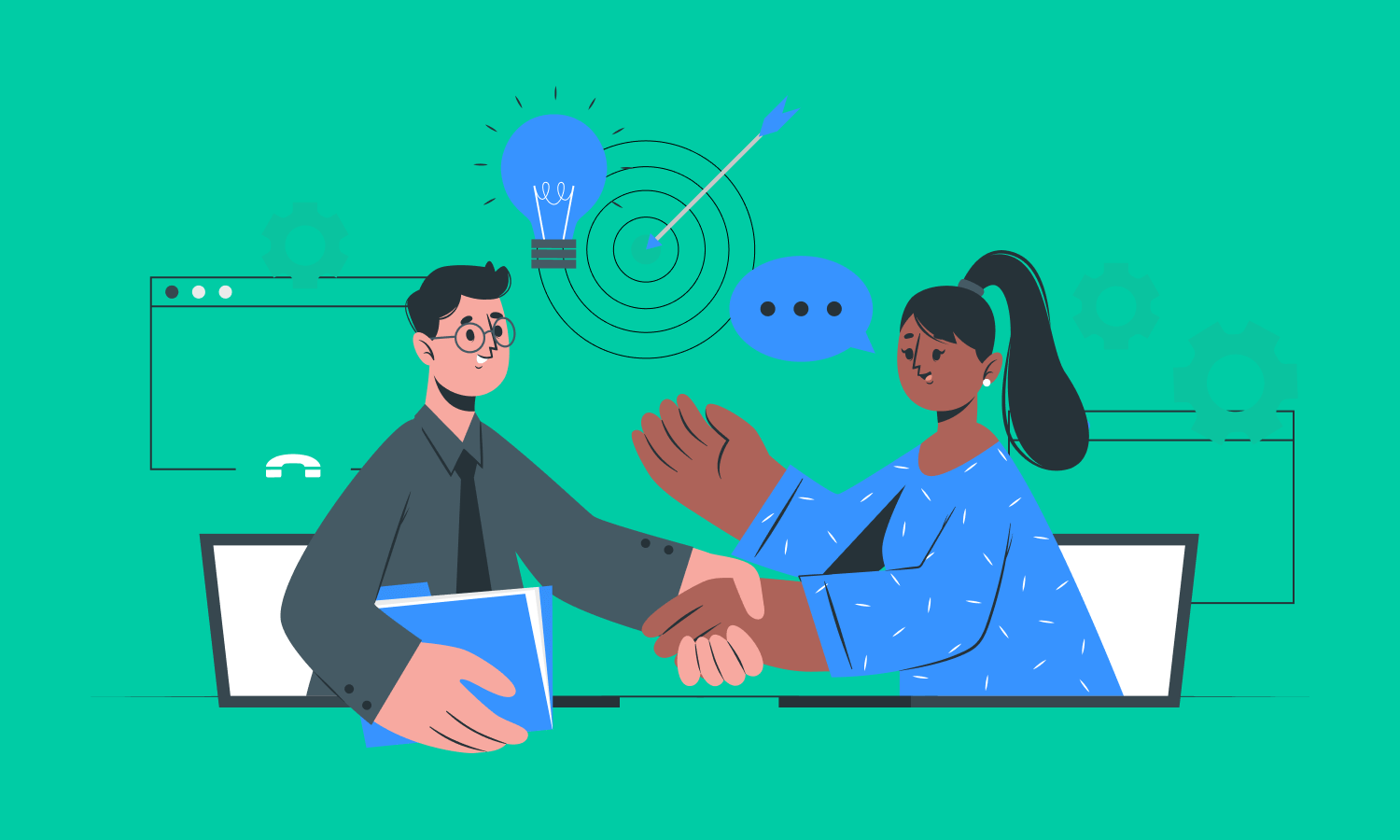 Now it is time to dive into the events and activities in Agile that assist in promoting collaborative design.
What Are the Agile Best Practices that Help to Promote Collaborative Design?
Retrospective
A retrospective is a meeting where the entire software development team revisit old product development projects to understand past best practices and failures (if they were). With respect to collaborative design, these activities can be run to validate the success of past product designs based on user feedback.
Mob programming
This practice implies that the product development team works at the same time and on the same thing to solve a certain problem or complete a task. Mob programming will also assist in fixing design errors or generating a new design that everyone will appreciate.
Swarming
This activity involves professionals with the same skills who work together to complete a task that a certain team player has trouble with. And with respect to collaborative design, swarming means an activity where the design team acts together to complete a design job that a particular designer can't solve alone.
The Overview of the Powerful Collaborative Design Strategies
There are effective collaborative design techniques that will definitely help you to succeed. Here they are:
1. Whiteboard sketching
This is a kind of informal session where multiple team members contribute to one design on a whiteboard. The technique perfectly suits cross-functional teams and smaller groups aimed to compare design ideas using visualization. Whiteboards are good for solving complex design issues or coming up with innovative ideas together.
2. Crazy eights
The method is called this way as it is a sketching activity comprising three rounds, which include:
5 minutes and 8 ideas: all involved have to fold a sheet of paper thrice into equal halves, creating 8 rectangles. Then they should unfold the paper and all team members should take no more than 5 minutes to sketch 8 ideas into every single rectangle.

5 minutes and 1 big idea: all people involved work towards sketching one big idea on a separate piece of paper. This activity should be performed in no more than 5 minutes.

5 minutes and 1 storyboard: when every participant builds a sketch around one big idea from step 2. Everybody must create a storyboard on a new piece of paper with the UX design flow with respect to the idea generated.
3. Affinity diagrams
This robust tool helps in gathering ideas and opinions and in organizing them into common groups according to natural relationships among them. The practice is best suited for a team strength of 5-6 participants.
There are 5 steps involved in affinity diagrams:
Idea generation,
Idea representation,
Implement grouping,
Creating header cards,
Drawing a complete affinity diagram.
4. Design sprints
This is a time-boxed process for working around design thinking. It helps to decrease technical debt. This is a sprint cycle (as that of any Agile project), however, it works around addressing design needs.
This is actually a collaborative design project process where all specialists are involved in the design process for validating, testing, revalidating, recommending, and approving ideas.
What are the examples of tools used for collaborative design?
Here we list only some examples of reliable collaboration tools for designers and developers:
InVision: a popular prototyping tool for designers. The tool can be shared across the whole product development team to get reviews and their suggestions.

Figma: a web-based vector graphics editor and prototyping tool.

RedPen: a solution for building advanced design prototypes. It allows different members of your team to post feedback in the form of annotations.

Mural: another intuitive collaborative design thinking tool for creating prototypes, building frameworks, images, and more. It allows teams to chat, comment, or arrange calls for suggesting changes and presenting opinions.
When do we need collaborative design?
The process of collaborative design is a three-pronged approach where you should consider the start, the middle, and the end of your project.
However, sometimes, you will face projects where the collaborative design will be extremely helpful. For example:
Gathering feedback throughout the whole design process.

Deciding on the project vision and scope.

Promoting brainstorms and discussions to improve creativity.

The process of design review and approval.

Solving certain customers' design problems.
Although finding ways to communicate effectively, move projects forward, and keep design creativity interactive can be challenging, it is possible with proper collaboration. Luckily, improving a collaborative design process is not rocket science. 
7 Steps to Create a Robust Collaborative Design Process
1. Performing design research
The first step usually contains the common activities:
to set a goal and make research about what the design should convey, study customers' needs, and how you envision the end result;

to form a plan considering your available resources;

to gather data.
2. Analyzing the data
Analyze all of the research you did in the previous step. Determine how you can meet your goal and customers' needs.
3. Sketching design concepts
First, try to arrange a couple of brainstorming sessions. These activities will give your team a chance to discuss what design concepts have been considered and involve the developers who will work on the project.
4. Mockuping designs
Mockup designs help you close the gap between a designer's creative vision and the real capabilities of the developer. The whole process will become smoother if you put every piece of a mockup design in terms that a developer can understand.
5. Conducting internal design reviews
It is worth running internal reviews as the design progresses and ask your teams about the following:
If the design fits the key goal;

What works and what does not;

If it aligns with the customers' vision;

If there are any noticeable flaws in the design.
Pay special attention to negative feedback or minimize any problems before you hand a design back to your customers for their review.
6. Taking advantage of testing
Try to constantly get user feedback and internal feedback once your design hits the testing stage. This will provide a better feedback process and will reveal non-technical flaws in the design and its usability.
7. Receiving the final approval
This step actually means that your design has been researched, planned, and built collaboratively with considering feedback, and user tests. The only thing you miss is getting the final approval. Now you need to explain to your customer why you created the design the way you did it and how you did it.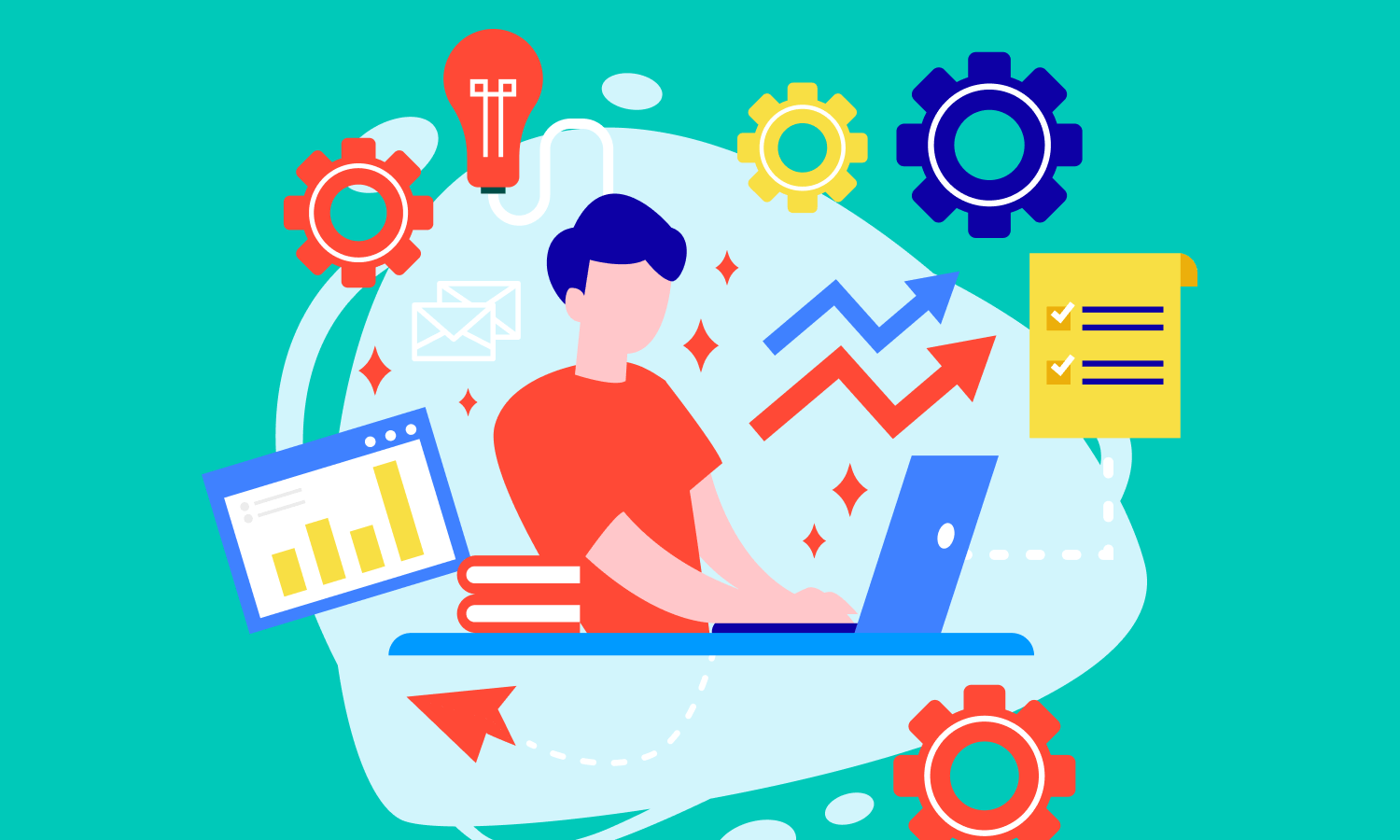 Quick Tips on How to Improve the Process of Design Collaboration
Now let's explore some useful techniques you can use to improve it.
1. Practice regular updates
The projects with collaborative design assume numerous dependencies. For example, various UX researches will have a serious impact on your designer. Your team should regularly get together and share all updates.
Successful teams usually run daily Stand Up meetings. These events give them a chance to improve their tasks and share everyday priorities.
2. Pick up appropriate tools
Poor-quality tools may damage everything. They may cause more problems than they solve. If you strive to collaborate with others, a poor-quality software solution can be extremely destructive.
Try to find proper design collaboration solutions to optimize the working relationship between your colleagues. The right tools should provide elevated efficiency and make your team members happier.
3. Boost communication
Start your projects by outlining your expectations in terms of communication. Create some helpful guidelines and make sure that every employee has a copy. Keep communication in one place, avoid frustration, and move to the methodical approach to the project.
4. Make your version control ideal
The most recent version of your work should be shared among everybody in your team. Share version control guidelines with your teammates and track whether or not it's being followed.
5. Consider reviews and feedback
Do not hesitate to run regular review and feedback sessions. They will help you to find the right balance that will let your team members perform their work on the one hand and help to review work on the other.
6. Use the same language
The collaborative design process can be complex, and such projects often require effective collaboration. Your colleagues will need to apply the right tools and communication techniques; however, they simply can't afford to neglect terminology. Therefore, make sure that everyone in your team understands the core terms related to your project.
7. Enjoy collaboration
Communication will assist you in creating a dream team. Do not forget to constantly improve and evolve it. The collaboration will make your team happy and inspired. It will give them the energy that they need to produce the best work.
Wrap up
If you do the right things, reaching design collaboration success will not be a problem. Focus on improving the workflow of collaboration, delegate, and choose appropriate methods and tools to accelerate team efficiency and enhance products.
It will help you to motivate your teammates to maintain a healthy work-life balance and keep them productive. Using all the info described above, you will be able to get significant improvements in your design team collaboration efforts!