Idea Management
Learn how to create an effective idea management process.
In many companies, ideas still come and go intuitively, without being captured, organized, and applied in any systematic way. These businesses do not treat idea management as a distinct concept.
In product management, treating the process of ideation as something you can practice and improve brings great benefits for your organization.
By structuring the thinking processes, you get access to new ideas, analyze and develop them faster. Here we explain the basics of effective idea management. You will learn how to innovate and implement your best ideas most correctly.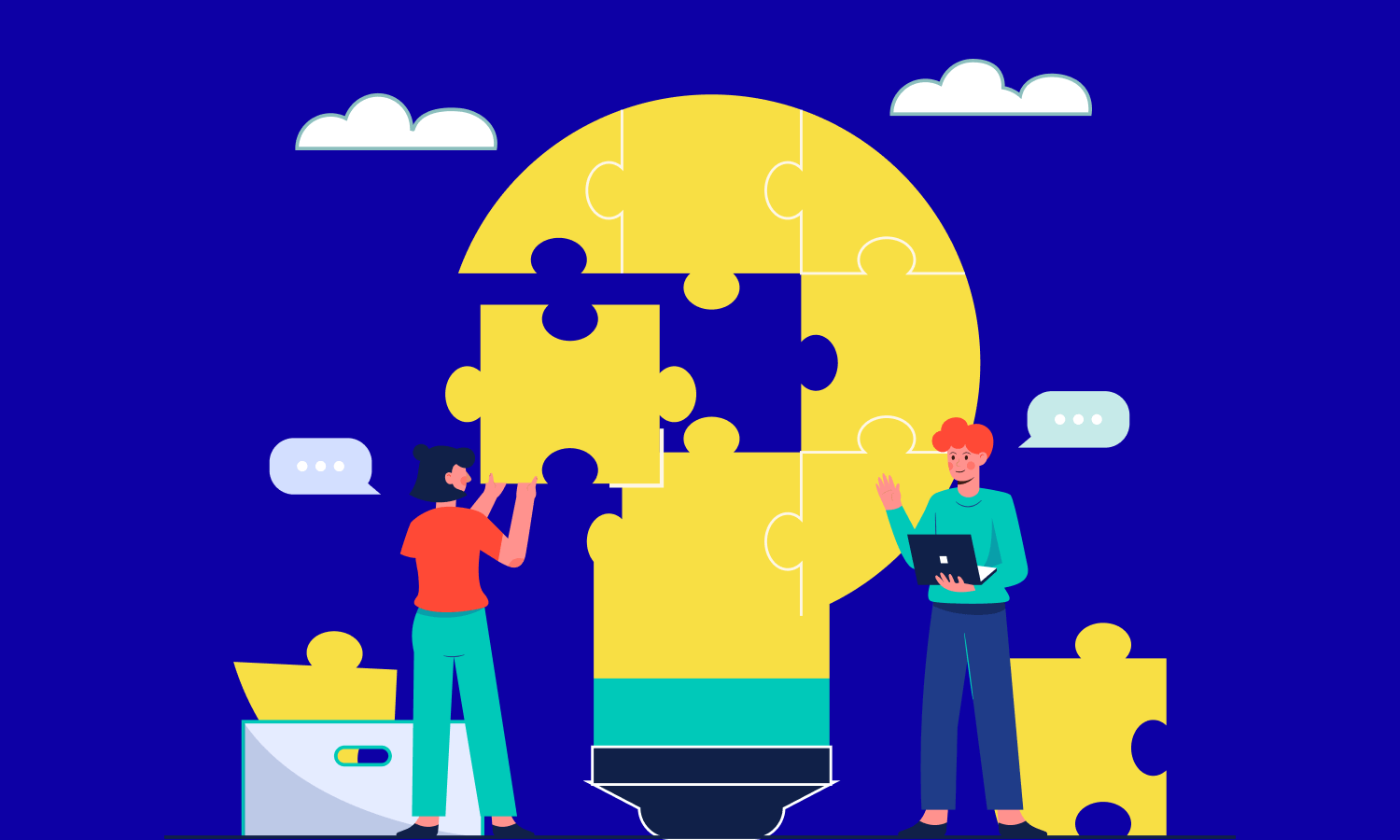 What is an idea?
In simple words, an idea is a formulated thought or opinion. It can be a concept, sensation, or image actually or potentially present to consciousness.
What Is Idea Management?
Idea management is the practice of gathering, organizing, analyzing, and evaluating insights and feedback about your product. When you understand what your target audience wants, you can focus on creating new functionality that will solve their real-world problems. It guarantees that your product delights clients and contributes to business growth.
Ideas may come from various business areas, so an idea management system seeks to capture insights from both internal and external stakeholders. Therefore, it is better when idea management is based on a systematic framework that allows you to analyze and prioritize idea enhancement.
The importance of idea management
Why is idea management important? Even if you have dozens of brilliant ideas, they all are useless when they are scattered in notes, emails, or spreadsheets. Idea management helps you stay closer to what your customers desire, keep data organized, and focus your efforts properly.
By managing ideas, you understand and focus on your customers' needs, which allows you to uncover what people really need and how to give it to them. The structured process of ideas management helps to bring joy to clients and more value to your business.
By setting a clear approach for the idea management system, product managers can:
Understand who their customers are and what they want.

Inspire users to share their feedback.

Empower internal teams (support or sales) to provide ideas from clients and add critical business details.

Communicate with customers in a transparent way.

Consider broader themes.

Stimulate innovations.

Manage the flow of ideas and prioritize them correctly.
Who Is Responsible for Idea Management?
Idea management is the field of responsibility of a product manager.
People pass their ideas to the PM and expect that he or she will implement each one as soon as possible. If you are a product manager, you should thoroughly review every idea so as to identify the next great opportunity.
However, not all ideas are worth investing in. Sometimes you see that ideas do not align with your vision or current product plans. Or sometimes an idea can be the reflection of frustration with something that is not working the way your client thinks it should.
The idea management process can also be a collaborative effort. You can involve cross-functional teams to generate new solutions and use their expertise and insights.
Assigning roles
Ideally, a successful idea management process involves everyone from the CEO to an intern. It creates a sense of ownership that keeps the whole process moving. Every team member should understand how idea management applies to them, and feel responsible for its success within the company.
Top management should show an example by treating innovation as a priority. They should actively open up space for the conversation. Frontline employees experience the realities of your business every single day, so they can be the most valuable idea contributors. Interns can be ambassadors in upholding innovations as they move through their careers. So, try to emphasize a culture of sharing and participation from the start.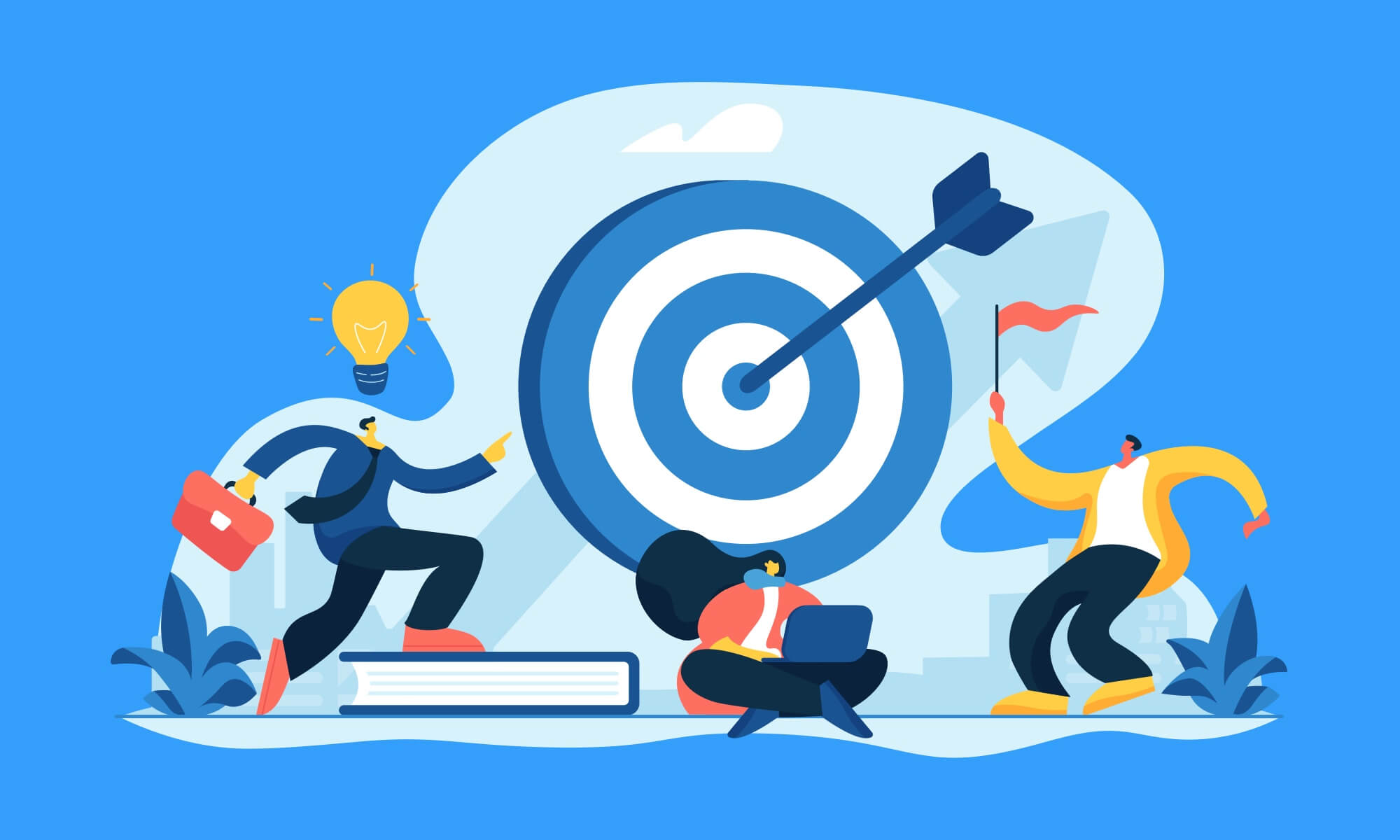 Idea Management vs Innovation Management: What Is the Difference?
Idea management and innovation management are distinct processes. However, there are some related moments.
Innovation idea management

 is the way to develop new suggestions and concepts by companies that may benefit them. This is a vast field that encompasses a wide range of activities.

Idea management

 refers to things beyond innovation. For example, an organization needs a way to manage existing ideas and to test if they suit its key goals.
Managing ideas and innovation is based on related approaches and processes, but these methods are not the same.
What Are the Strategies of Idea Generation?
If properly conducted, the process of idea generation may provide you with a bigger picture and understanding of the issues your business has. With its help, you can identify the root problem rather than symptoms.
Brainstorming
A brainstorming session is a team exercise. It brings together a diverse group of creative people intending to generate new ideas. These ideas can be feasible, useful, or even shallow. It is better to run a brainstorming session involving 8-10 people (from creative, marketing, engineering teams, etc.).
Remember that efficient brainstorming is about quantity, not quality. Even funny and absurd ideas do matter as they can open up the group to fresh, unusual, and off-beat approaches to solving problems.
Crowdsourcing
Often the people closest to the business can generate the most innovative ideas for your product. Crowdsourcing ideas internally is an efficient way to gather creative and actionable ideas for your product roadmap.
Ideas generated by your team are usually more customer-centric. They provide greater value, as they're often inspired by сlients and the product itself.
How to gather ideas
Product managers and idea managers should always care about gathering and organizing ideas. There are several ways for getting customer feedback.
One of the most popular ways is to create a repository where clients can submit ideas. Focus groups and interviews are also effective approaches to receive more detailed feedback on a certain idea.
With the help of robust idea management software, your users can submit ideas (usually through a web-based interface). The functionality of such tools often includes the ability for users to view and vote on ideas submitted by others. It is also possible to create forums for groups to submit ideas with different visibility choices.
Structuring an Idea Management Process
A formal idea management process should include frictionless collection, evaluation, and a seamless transition from idea to the features backlog. Let's define the important elements of the idea management process.
1. Idea collection
Ideas can often be scattered across multiple docs, spreadsheets, and other tools. Product managers must collect ideas in a single place. Having a unified system, you'll be sure that your customers can submit thoughts directly.
2. Organizing ideas into themes
When you group ideas by theme, you quickly define the areas for improvement related to specific product areas. Applying proper ideas management software will help you to easily grab this information at the point of submission by asking clients to share to what aspect of the product the idea relates.
3. Evaluating against strategy
The ideas you select for prioritization should clearly align with your product strategy and help to reach all set goals. A scorecard is what will help you to rank your ideas against various prioritization metrics.
There is no need to make this score visible to submitters. However, it can be useful when explaining the reasoning behind your decision.
4. Improving transparency
By this stage, your suggestions should be already organized and evaluated. However, you may need to ask additional questions to clarify details and totally understand the request. After determining priorities, you should inform the person who submitted the idea along with a simple explanation. It will boost transparency and encourage team members to keep submitting other ideas in the future.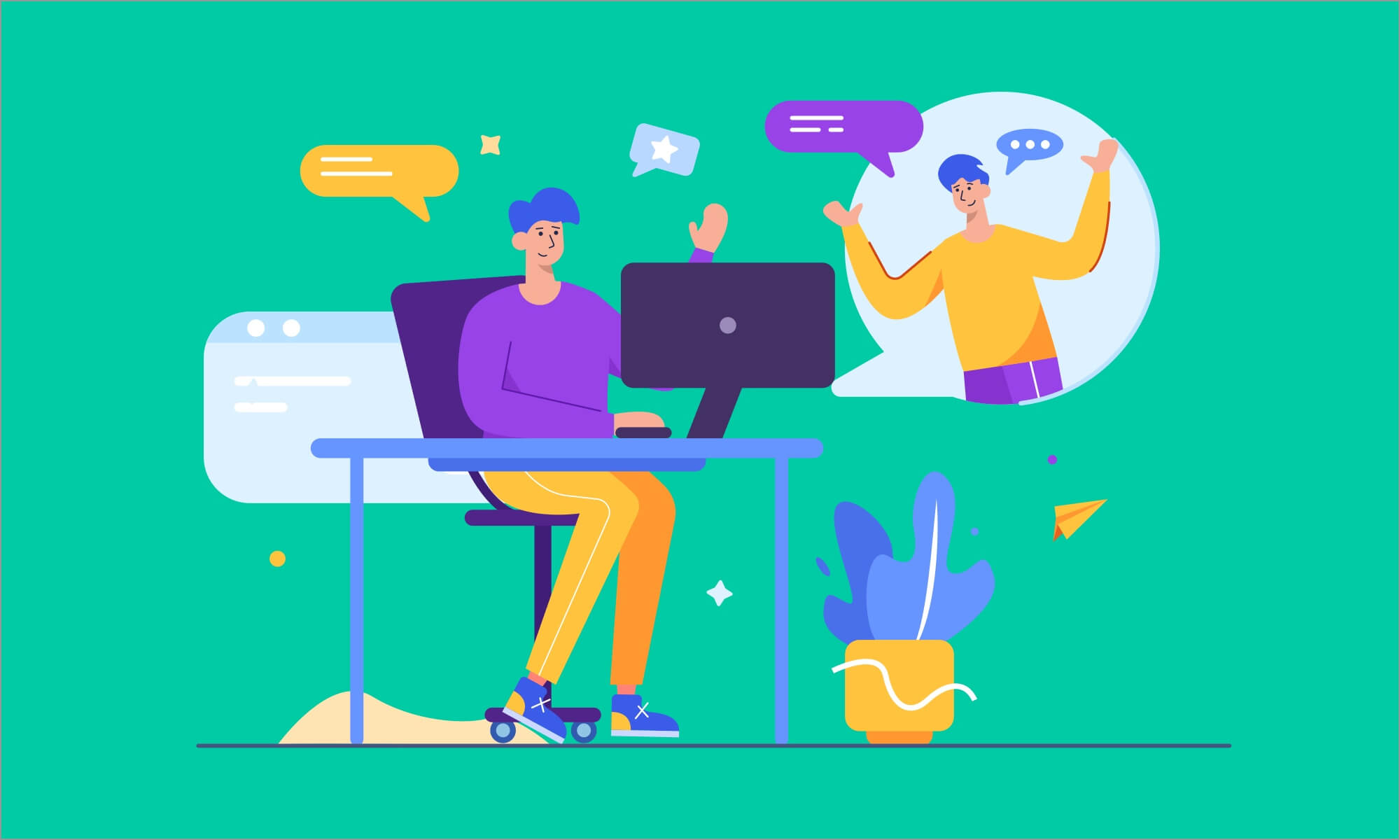 How to manage ideas
The role of a product manager assumes organizing, reviewing, and tracking ideas to define which of them to promote to the roadmap. Clients get a voice and managers can identify various problems or unfulfilled needs in the market.
Here are some basic elements of successful idea management:
Capturing ideas: use a proper idea management tool to gather feedback and track ideas in a centralized place.

Reviewing ideas will help you to define if more information is needed.

Scoring ideas will help you to rank your ideas.

Tracking idea themes will help you to strategize which types of features and ideas you should concentrate on.

Promoting ideas to a roadmap will help you to make the transition from an idea to a feature seamlessly.

Keeping customers informed- communicate the status of every idea to your audience throughout the product development lifecycle.
How to Make Your Idea Management Process Effective?
If idea management is something new to your business, some tips will help you to implement a winning system. Below is an example of a step-by-step plan to build a successful idea management process.
1. Establish goals
Implementing the idea management process is your first act of innovation. Make a clear assessment of what you want to get out of this process through a dialogue with your colleagues at every business level. Sharing your strategic goals will help you get everyone on the same page.
2. Discuss the strategies of ideation
The practice of ideation requires a strategy, although ideas may come from anywhere. To create a sustainable innovation strategy, try to combine bottom-up and top-down ideation. Senior management needs to be ready to both lead and listen.
3. Inspire everyone around to contribute
Every team player should be motivated and inspired to contribute ideas. This leads to a successful innovation culture. There are many ways to motivate team members by promoting healthy engagement. So, make sure your company considers employee engagement an essential aspect of the business model.
4. Boost collaboration
Workplace collaboration contributes to the success and health of a business in many ways. It is critical for the success of ideation efforts.
Your colleagues must be willing to contribute as well as collaborate. So, make collaboration an effortless process accessible to everyone.
5. Evaluate your ideas
At this stage, your goals come into play. You have to choose a powerful metric to assess which ideas have the greatest potential impact. These ideas will require more resources and effort.
6. Put plans into action
Using expert consultation and smart technologies, you should develop, test, launch, and iterate your ideas until they are exactly where you need them to be.
7. Practice rewarding
Recognizing and rewarding achievements is crucial for developing a culture of innovation. It makes people more motivated to contribute to the ideation process.
8. Analyze results
Analyzing results is a natural conclusion to most business processes. When you review and analyze your results, you allow iterative innovation to drive long-term growth.
9. Communicate success (or failure)
The final stage of any project should be related to sharing successes or failures. You should translate the lessons learned to your entire team.
How to Measure Idea Management
Which KPIs should you use while measuring your ideas? Idea management requires systematic measurement like any other business activity. If you don't measure your idea management activities, you may only rely on hoping for the best.
To succeed in idea management, you have to apply a systemic approach and focus on measuring the ideation portfolio and the whole process of managing ideas. By measuring your ideation portfolio you will realize where you are, and understand in which direction you're moving. And measuring the idea management process will let you know why you're there and how to go forward.
What Is Idea Management Software?
Most product teams nowadays use purpose-built idea management software to gather feedback and requests from their audience, teammates, and stakeholders in one place.
Roadmapping software, such as Hygger.io, gives teams a unified approach to creating detailed roadmaps, setting strategies, and capturing ideas in one system. This way it becomes easy to track ideas from concept to delivery.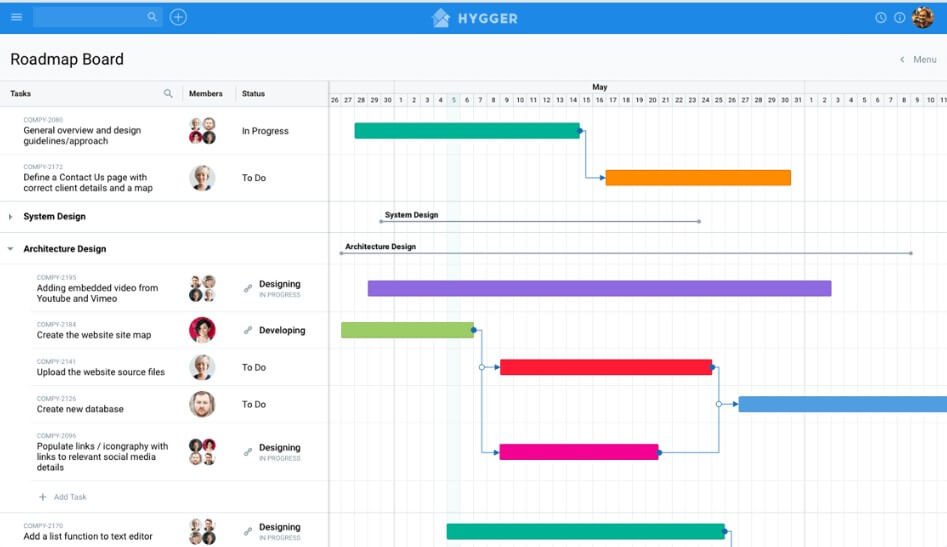 How Do These Tools Work?
Best idea management platforms provide product managers and their teams with the opportunity to be flexible in defining the idea management process in a way that makes the most sense for the company.
This tool should let you control access and visibility with public and private options:
The Public setting implies that ideation is accessible to everyone. Your clients can submit new ideas and vote for the existing ones.

The Private option limits the process to a selected group who can provide feedback and new ideas. This group may contain partners, internal teams, or a key set of users.
What Are the Benefits of Idea Management Software?
There are product companies that successfully develop their best ideas without any dedicated software solution. Yet, modern idea management technologies can significantly help businesses at every step of the ideation process, providing essential benefits, such as:
Faster ideation and evaluation.

 Robust idea management tools can speed up the ideation process by identifying bottlenecks and blockages in the thinking process. Due to standardizing and automating the process, idea management software makes it less likely for projects to stagnate.

Diverse thinking.

 Sometimes groupthink can be a real risk even in companies with a true depth of creativity and know-how. A more structured approach to ideation will encourage more diverse and divergent thinking.

Better collaboration.

 Sometimes it is really difficult to encourage people across different business units to share their ideas. By structuring the group input, idea management tools make it easier to collaborate across the business.

Improved knowledge management.

 The tools for idea management also assist specialists in charge of knowledge management. Thanks to automating and standardizing the documentation involved with the ideation process, such tools make it faster to search for the needed information.

Shared responsibility.

 By providing a structure for the ideation process, idea management systems make it easier to ask people for their contributions and to ask others to critique these contributions.

Better customer experience

. Working with a professional idea management tool can be your way to improve customer and user experience.
Conclusion
Idea management is at the heart of a company's innovation activities. It plays an essential role in how effectively the business can drive future results. Choosing the appropriate idea management software increases your chances of success in this field. The right tool will help you to link all of these activities together and improve your processes.