Agile Portfolio Management
How to bring agility at a global level with the help of Agile portfolio management.
There are so many posts and scientific materials about Agile portfolio management; however, the fundamental problems have yet to be resolved.
With the majority adopting Agile and an increasing desire to get Agile at scale, current project portfolio management (PPM) practices are becoming more challenging than ever.
In this article, we define what Agile portfolio management is, share its common rules and practices, and offer reliable Agile portfolio management tools that will help you to succeed.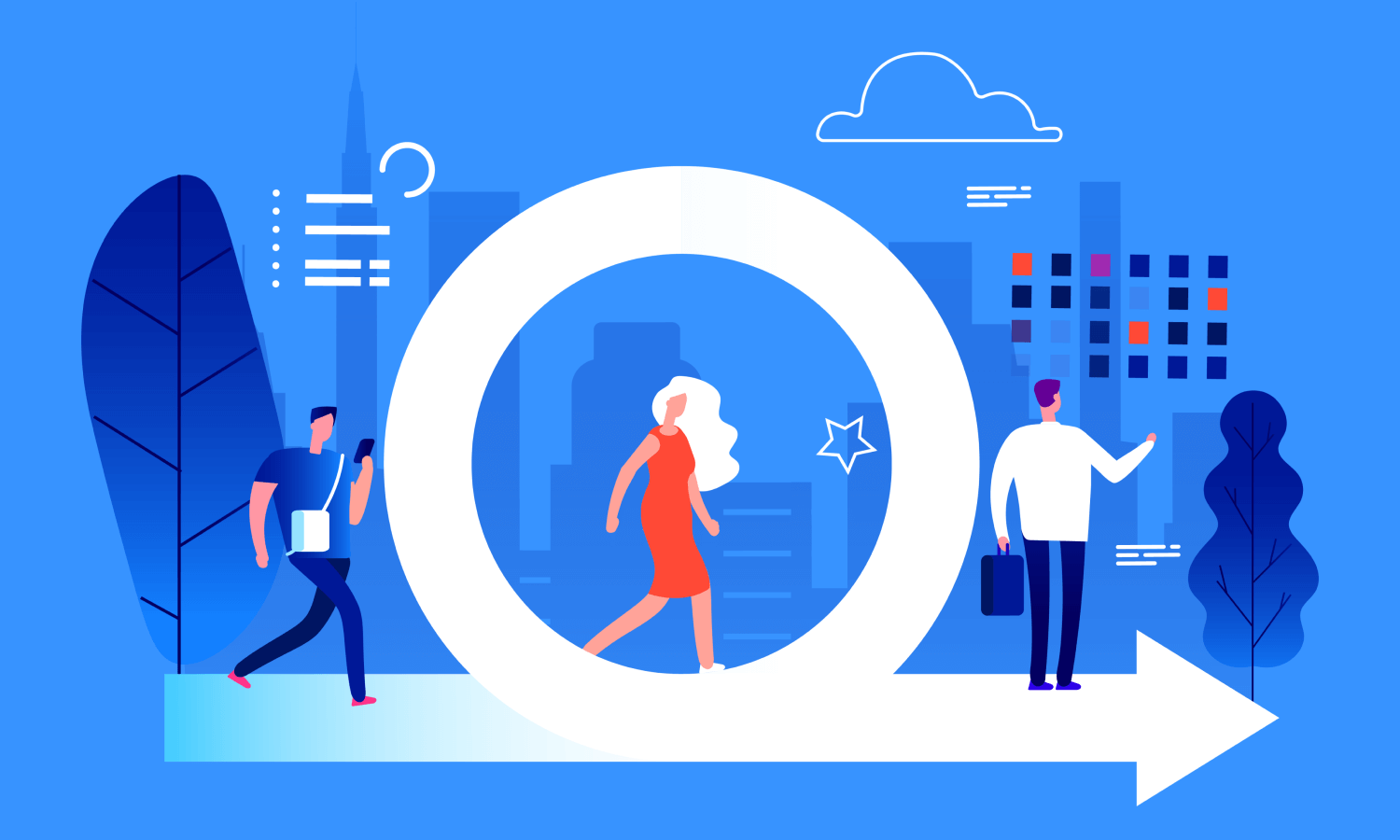 What Is Agile Portfolio Management?
If you try to find an Agile portfolio management definition, you will probably find numerous results and variations. Google it and you'll see.
Let's say, Agile portfolio management is about how a particular company identifies, organizes, manages, and prioritizes different products. it helps you to optimize the value development in a manner that's sustainable in the long run.
Agile portfolio management guarantees that the organization provides its customers with the best value for their investment. An effective portfolio manager understands and follows all Agile principles. He/she considers different factors needed to efficiently manage various projects and teams. In fact, Agile portfolio management helps businesses to respond more quickly to rapidly changing market conditions.
Agile means that you are continuously delivering value. On an enterprise-wide scale, working in accordance with the Agile methodology allows companies to anticipate and adapt to changes in real-time.
Can any company go full Agile all at once? Not really. However, agility can be introduced as part of the organizational journey. This transformative process allows businesses to adapt at their own pace. For example, it can start with static annual planning exercises and end up with a dynamic continuous planning process.
What Are the Goals of Agile Portfolio Management?
According to PMI (the Project Management Institute), there are some essential goals that project, program, and portfolio management should achieve:
predictable delivery capacity

the reduction of possible risks

the ease to change direction

fast feedback
However, team-level agility cannot be enough to reach end-to-end business agility.
The path to Agile working can be risky, as changing ways of working can affect the whole organization. It may confuse the PMO when too many approaches are applied, from the traditional approach to Kanban or Scrum. The role of a portfolio manager is to adapt to the changing business needs and support new ways of working.
Thanks to Agile teams working on more targeted and small releases, the risk associated with product delivery diminishes. And iterative feedback loops guarantee that the product is what clients really want.
With Agile portfolio management, you can introduce new ideas and changes and create customer-centric products.
PPM and Agile PPM
Some managers think being Agile means giving up control of project portfolio management (PPM). This is a misperception that is typically based on experience.
To analyze potential ROI in a project, the PMO has a highly structured process for consolidating and centralizing relevant data. You deal with allocated resources and assigned teams.
PPM demands rigor and many consider it as the opposite of Agile. Agile project portfolio management uses the same real-time data to prioritize work according to the business value.
Agile teams form around high-value products. They deliver in increments. Agile PPM arrives at similar goals as traditional project portfolio management but in an iterative way.
The List of Activities Associated with Disciplined Agile Portfolio Management
Here are the critical process factors to consider:
1. Defining potential value
A portfolio management team works in cooperation with a product management team to identify new ideas and products to develop. It is achieved through monitoring the business environment and competitors, obtaining feedback from the existing clients, and envisioning the future needs of your audience through brainstorming sessions and Agile modeling.
2. Considering potential endeavors
Your portfolio management team will need to invest time in understanding a potential endeavor. The business case can be considered as an endeavor when you make high-level guesses at the market potential or ROI. Additionally, the team can run a focus group or small experiment to better understand this.
3. Prioritizing the endeavors
Not many companies have enough budget to work. Therefore, you will need to prioritize potential endeavors and invest in those that look most important. While prioritizing, pay attention to business value, possible risks, due dates, and dependencies.
4. Managing portfolio budget
Agile portfolio managers need to work with finance to manage portfolio budgets.
Many companies often follow an annual budgeting process that leads to significant overhead and risk in their efforts. It is better to move away from project-based financing to funding stable teams.
5. Initiating endeavors
New product development may require the participation of a product team or a project team. If a product is radically new to your business, you may choose an exploratory approach where you first validate the market potential of the product via a range of learning experiments.
6. Financing endeavors
Financing endeavors include the initial funding for the new project and product teams and ongoing funding for construction, transition, and operation of solutions once they've been deployed. The funding process should be monitored regularly to be sure the money is spent wisely.
7. Planning capability
The team must have enough resources (people and finance) to fulfill its responsibilities. The right people with the right skills should be capable of doing the work and this will require coordination with your people management team.
8. Managing vendors
Another essential aspect of portfolio management is coordination with vendor management, especially when it comes to service vendors providing contractors, consultants, or outsourced development services.
Vendor management contains the awarding of contracts, monitoring in-progress contracts, identifying potential vendors, as well as ending contracts.
9. Managing portfolio
Portfolio governance is a path of the overall strategy, so someone should govern it, including in-progress development endeavors and all operational solutions.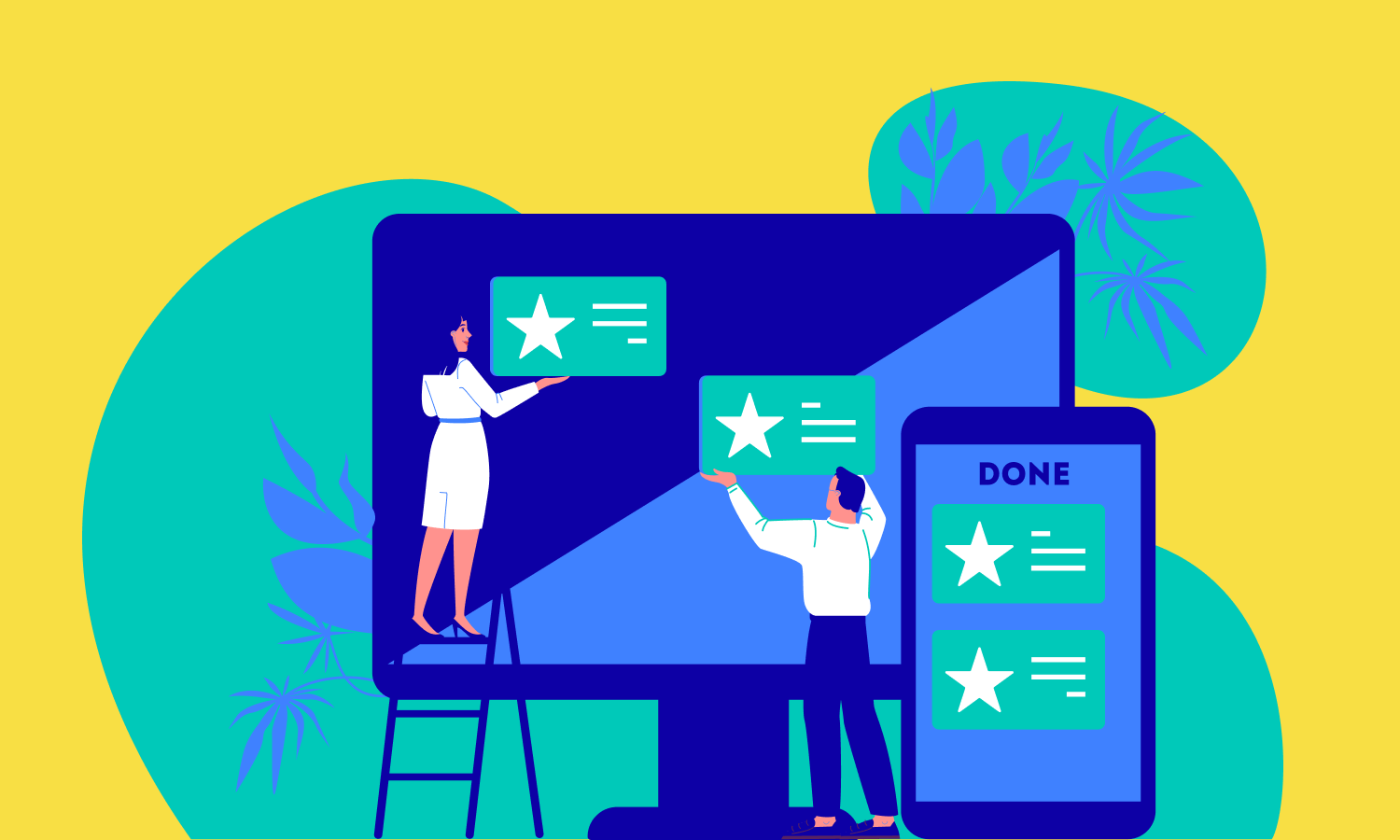 What Are the Key Pillars of Agile Portfolio Management?
Agile companies should maintain transparency, continuously experiment to define whether a project is valuable, and align strategy with execution. These are the core pillars of Agile portfolio management.
1. Scaled transparency
The rapidly changing business environment today requires creating transparency in the portfolio and overall project management processes.
Detailed status reports provided by portfolio managers or project managers are traditionally important. However, this requires valuable time, and often the reports are reliant on flawed estimations.
Agile is focused on reaching a shared purpose for everyone to follow. Handy visual boards help portfolio managers easily capture ideas for many projects and create a shared understanding of what's happening inside the portfolio. Agile also emphasizes high-level forecasting of project plans. It is about taking actual data into account and retaining the flexibility to update the plans based on new info.
2. Portfolio prioritization
Sometimes teams have numerous brilliant ideas but starting work on all of them can overload people and result in high inefficiencies. That's why it is very important to learn how to prioritize accordingly and choose only the most valuable ones.
The concept of rapid experimentation is what helps in Agile. You can run small experiments to define whether a given project is worth pursuing. You will quickly gather data before rushing to make any big commitments.
3. Aligning strategy and execution
Achieving alignment between strategy and execution is another crucial pillar of Agile portfolio management. As you already know, the portfolio is the connecting part between those two. So, successful portfolio management requires that you have a way to align the highest business objectives with the project execution.
To do this, Agile preaches frequent feedback loops that can be applied globally and locally. It is about creating a network of short planning and learning cycles on various organizational levels so that you can review strategy, risks, and delivery capabilities.
5 Rules of Agile Portfolio Management
A portfolio contains groups of work under consideration that may be related or not and that aligns with investment strategies.
The active part of the portfolio is funded. And the work that is funded may have different names — product release, program, epic, initiative, etc.
There are 5 simple rules that can be used to collectively right-size a portfolio. Here they are:
All work is strongly ranked.

 Artificially ranked work tells us about too many dependencies. Companies that give everything the highest priority cannot articulate real priorities.

Operating on good enough data.

 At the stage of decision-making, you'll probably have no detailed data for all portfolio items. Uncoordinated planning will point to external demand for artificial precision. Remember that certain levels of detail in one area do not necessitate expensive-to-obtain detail in other areas.

Short-term capacity is fixed.

 It is quite difficult to hire and empower knowledge workers to influence the outcomes of portfolio management in 3-6 months. Of course, there are exclusions but they are far rarer than funding managers want to acknowledge.

Every value-based delivery capability has a portfolio.

 An isolated component team can't deliver realizable value without other contributions. When you subdivide a portfolio, you reduce transparency. This undermines the purpose of connecting work to strategy.

There is an "intake system" in each portfolio.

 All strategic decisions in your portfolio should have full visibility into the entire scope of work required to create, release, support, evolve, and end technology. By over-dividing the portfolio, you create a huge churn and long tails where a piece of work is postponed.
What Are the Best Practices of Agile Portfolio Management?
Continuous planning
A roadmap and a strategic plan are living documents in any Agile enterprise, and they must be updated at least monthly or quarterly.  Make strategic planning a continuous process. Track whether all things go according to plan and, if not, change what needs to be changed.
Strategic alignment
Agile portfolio management requires aligning products and programs with strategic objectives. Only those projects get funds that are tightly aligned with strategic objectives.
If the project's course is not adjusted and strategic objectives shift, things can quickly fall out of alignment. So try to constantly revisit what is important and what is no longer that significant.
Program management
Planning related work in a coordinated way provides unique benefits. In the process, you get a chance to translate strategic objectives into business values. The metrics for measuring progress are different. Another distinguishing characteristic is fast feedback. It validates the program direction before too much is invested.
Resource management
When a portfolio of work is under consideration for funding, every single project, initiative, or product release is prioritized in accordance with business strategy and customer value. Optimizing resources and matching capacity to demand become easier when you have clear business drivers.
Enough governance
Agile portfolio management weakens the reigns on project teams (in comparison with the control that may have been exerted in the past). Agile governance is enough to reach value-based delivery while providing the flexibility to learn from successes and failures.
Iterative releases
The power of iterative funding that is tied to iterative releases is used in Agile portfolio management. Therefore, the feedback from clients constantly shapes the work in progress. It maximizes the value delivered with each release.
Agile Portfolio in Practice: How to Manage It
All the moments discussed above give you the direction of creating Agile portfolio management. For practice, you will need a complete management system to visualize, align, and prioritize your projects from the portfolio. This is where Kanban comes to help you bring theory to reality.
The power of Kanban
The main focus of the Kanban methodology is on visualization, managing flow, limiting work in progress, and continuous improvement.
At the Portfolio level, it is achieved through the concept of portfolio Kanban. It allows tracking and optimizing the flow of various business initiatives, projects, or entire products.
Interconnected Kanban boards are used to visualize initiatives, tasks, multiple projects, or project deliverables.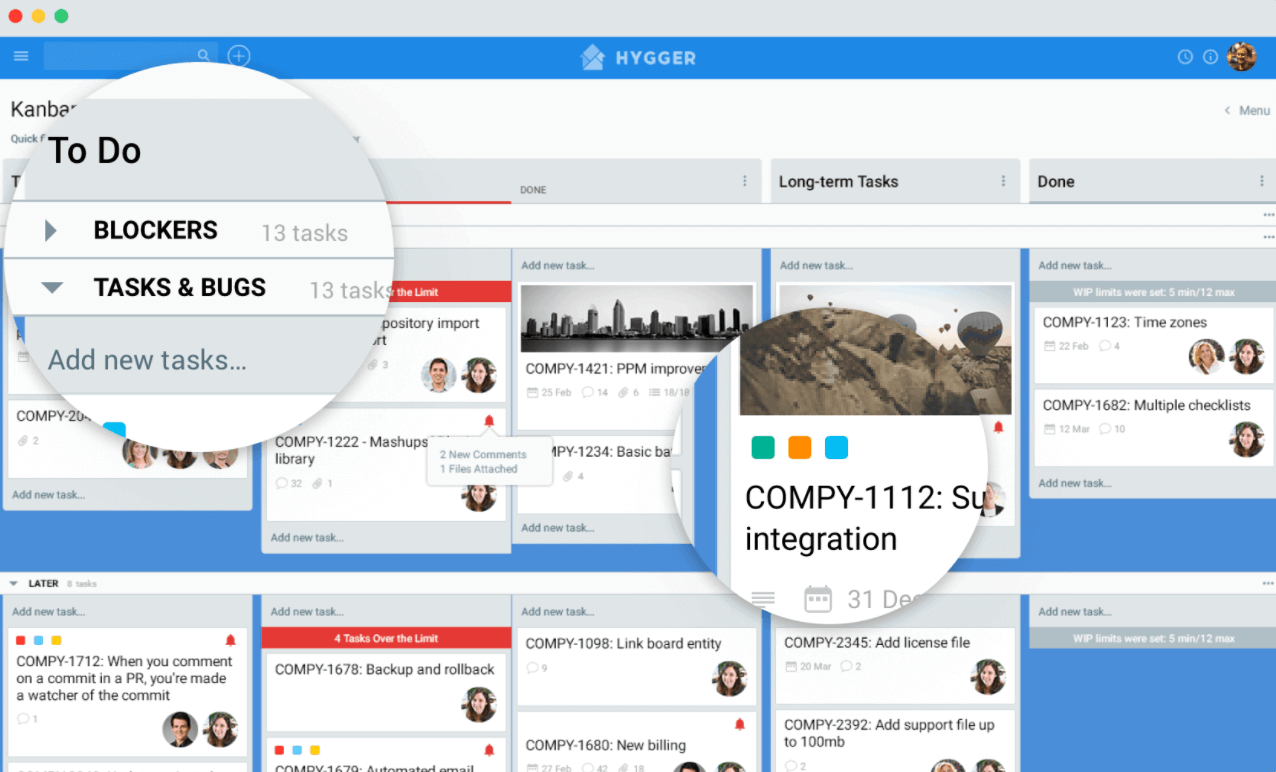 If you need to progress down to lower levels, interconnected Kanban board examples can be applied to visualize different parts of the department or even the whole company.
Conclusion
Everyone who has an Agile mind should be sure that their portfolio management practices do not undermine the value of Agile. The rules and practices described above will help you to make portfolio management more effective in today's constantly changing environment.