Product Manager
What a product manager is: the core skill sets and competencies to become a successful guru in product management.
Product management is a complex of functions aimed at product development, support, and launch to a particular market.
A product manager is a person responsible for everything related to the successful translation of the product idea into reality. This real expert in product management must initially feel whether the product will shoot at the market or not. If product managers feel confident about the product, they will do everything possible to turn all efforts of the development team into a commercial success.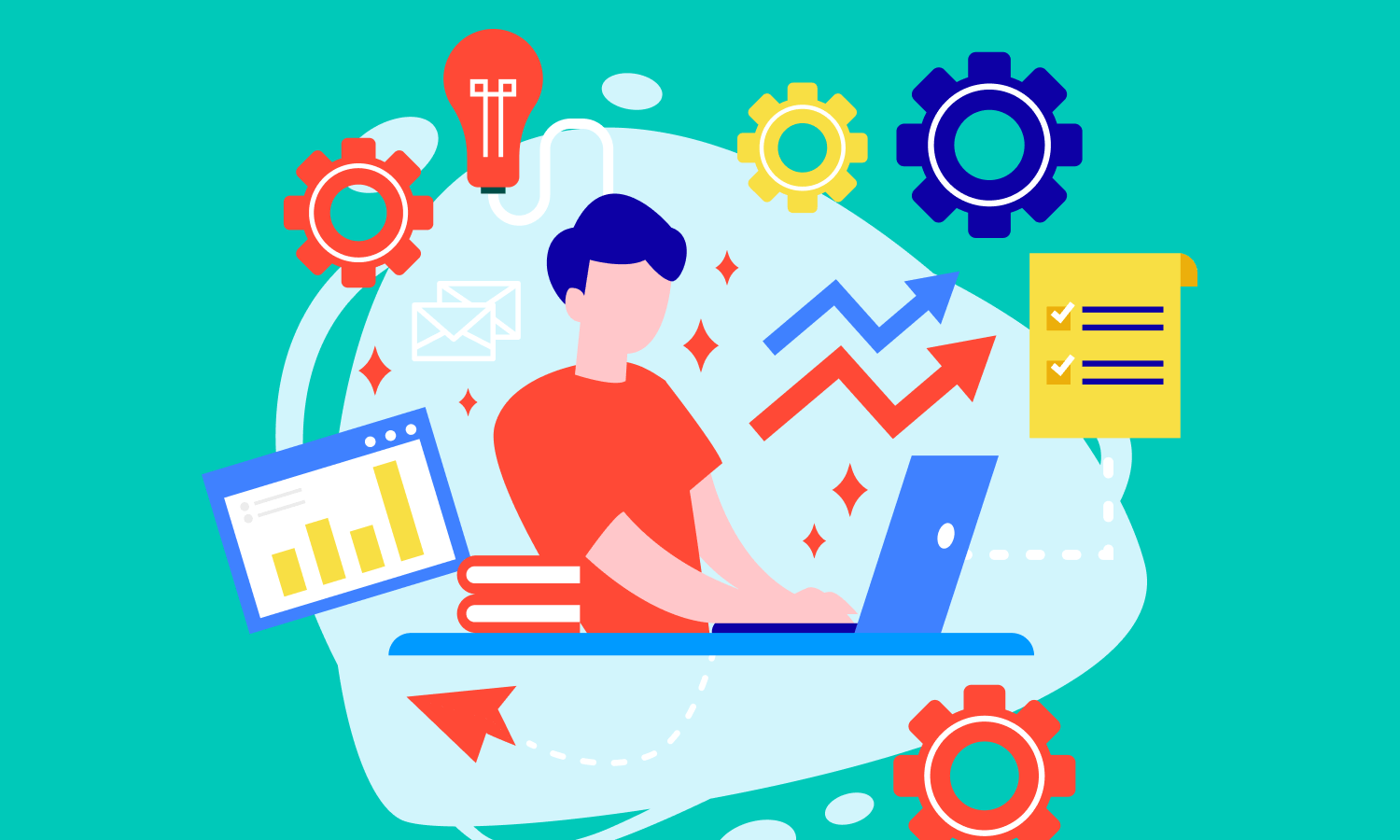 Who exactly is a product manager? Is it a good job? What skills are needed for a product manager? This post covers the product manager definition, the key benefits of the role, its responsibilities, and core skills required to succeed in the product management sphere.
What Is a Product Manager?
A product manager (PM) is the person who identifies customer needs and business objectives that a particular product will fulfill. He/she rallies a team and articulates what success looks like for the product.
IT product managers sit at the intersection between business and technology. They translate business goals to engineers and report on product development progress to top management. They connect business strategy, clients' needs, and design knowledge to develop a relevant and valuable product. Let's say, they act as a kind of connective tissue tackling everything that falls outside of the responsibilities of the key groups in the company.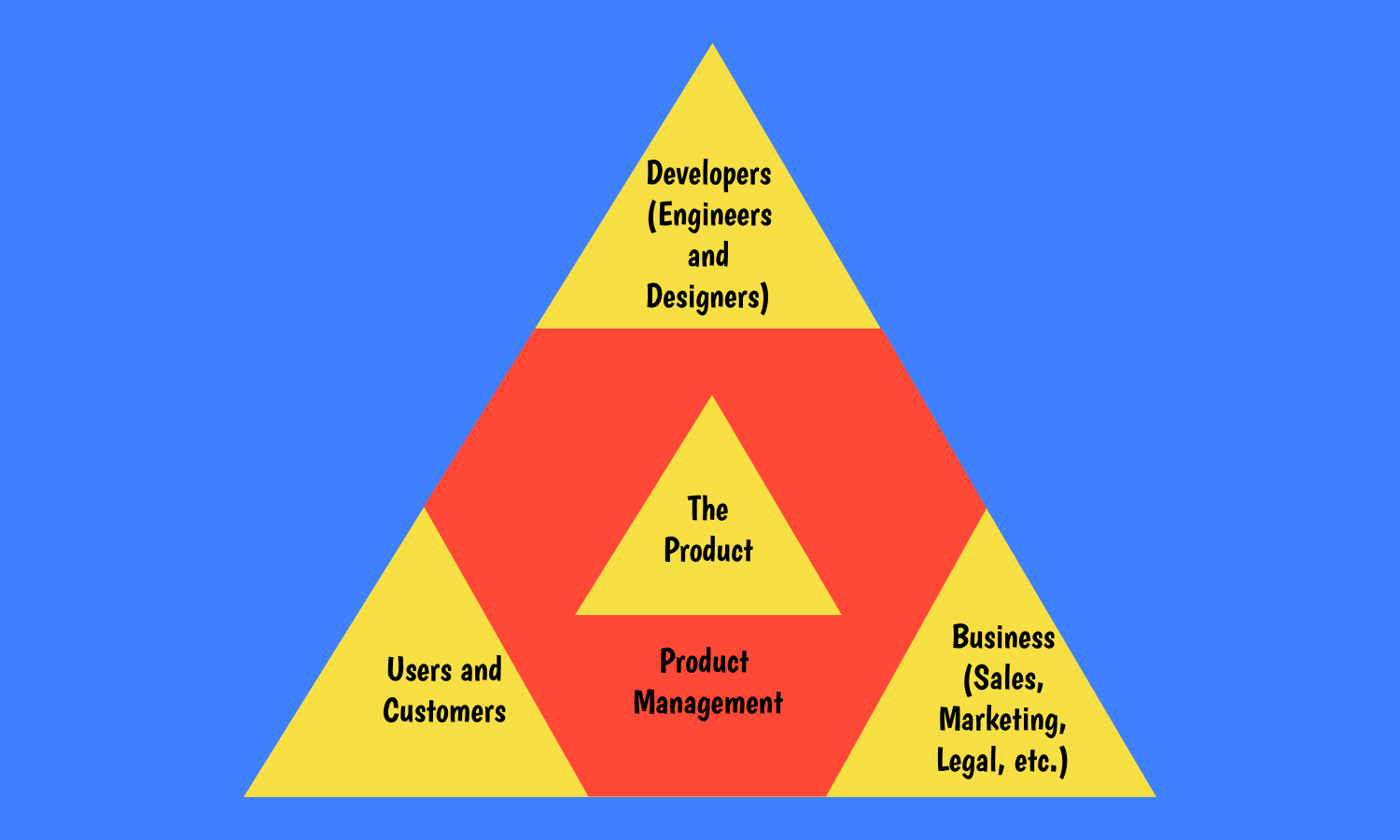 The work of the product manager includes a whole host of tasks, relationships, strategies, meetings, and tools. Now it's time to answer the question: What does a product manager do?
Product Manager Responsibilities
The responsibilities of product managers vary depending on the organization and its size. For example, in global corporations, PMs are embedded within teams of specialists. Marketers and analysts may help the PM to gather inputs, while developers and designers manage the day-to-day execution, prepare designs, test prototypes, and identify bugs. These managers have enough help, but they also spend more time aligning teams with a specific vision.
In small companies, product managers typically spend less time getting everyone to agree. However, they need more time to do the hands-on work that comes with defining a vision and seeing it through.
In general, PMs spend their time on the following tasks:
Setting a 

product strategy

 and vision

Monitoring the market

Evaluating ideas

Developing competitive analyses

Collecting and prioritizing market/customer requirements

Sorting out and representing user needs

Generating a 

product roadmap

Prioritizing product features

Aligning all stakeholders involved around the vision

Working with engineering, marketing, and support

Beta version launch

Acting as a product leader within the company

Developing a business case for new products, improvements to existing products

Providing information when setting prices for products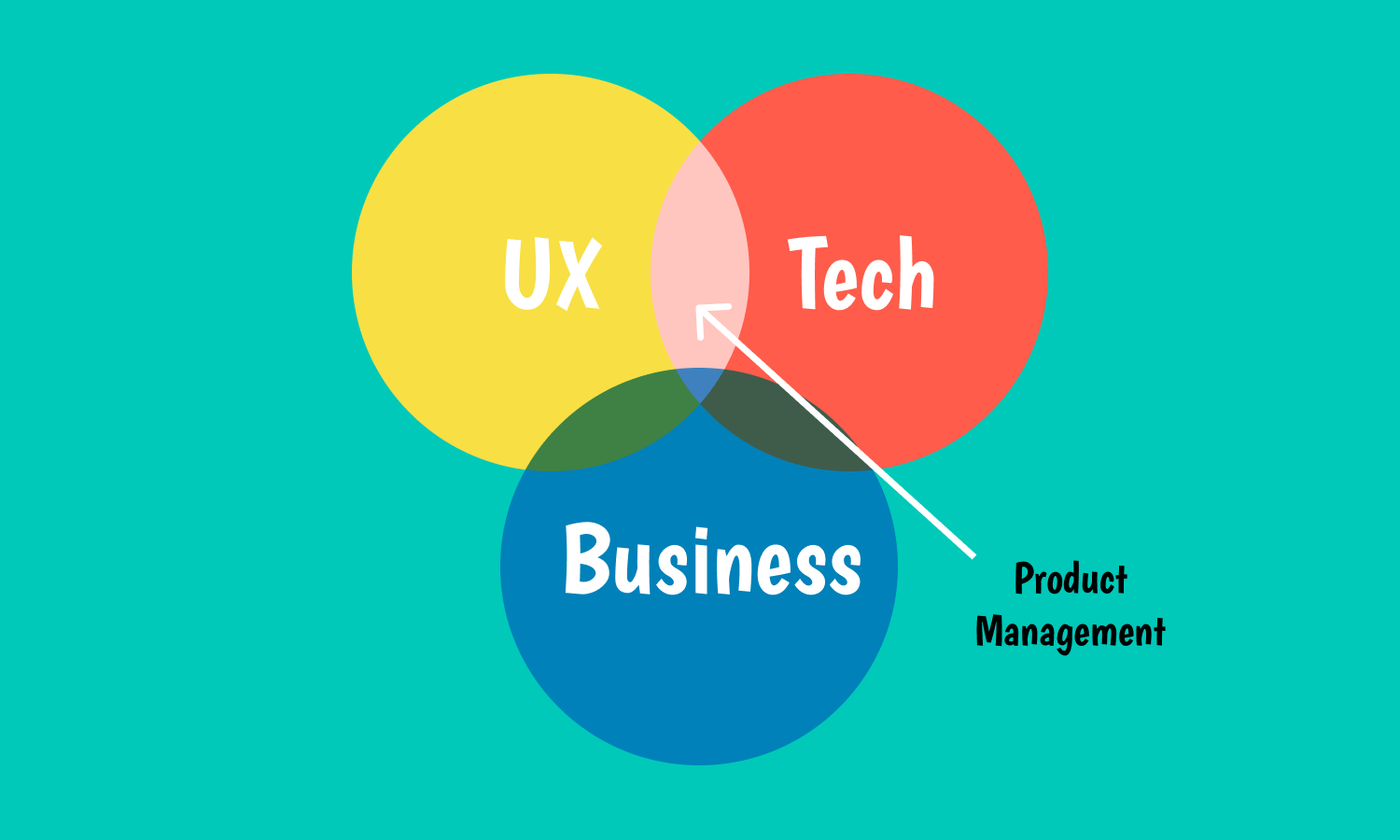 Product Manager Vs Other Roles: Quick Comparison with Product Owners, Project Managers, and Program Managers
Product managers are often confused with project managers, product owners, and even program managers but the main difference between them lies in their responsibilities and the level of accountability.
Product manager vs product owner
When it comes to what product managers do, it can further muddy the water. For example, if a team is practicing Scrum, they also need to have a product owner.
The PM defines the direction of the product through research, alignment, vision-setting, and professional prioritization. The PO, in turn, works more closely with developers to execute against the goals that the PO defines. The product manager works with outside stakeholders, while the product owner works with internal stakeholders. The PM works at a conceptual level, while the PO is involved in day-to-day activities.
Product manager vs project manager
A project manager is a key person who is a real executive manager. Thanks to him/her, every involved specialist knows about the current state of work, the terms of the project, and the required resources. Project managers strongly cooperate with product managers as both roles lead the project to its most successful completion. They discuss the most suitable options for technical solutions of the project, keep constant communication with customers, and try their best to minimize development costs.
Product manager vs program manager
A program manager is involved when an organization has plenty of projects to work with, and some of them are supposed to be of the same type. Program managers coordinate the work of groups of the projects and work closely with project managers that manage every particular project. At the same time, they have constant communication with product managers to discuss the required efforts and resources for the project. They decide what is the best tech and financial option for the present project.
How to Become a Great Product Manager
Striving to become great product managers, young talents should pay special attention to the primary factors when evaluating a role – core competencies and required skills.
Beyond launching new features and keeping the peace between engineering and designers, effective product managers create products users need and want, which leads to revenue growth. So what are the core competencies and skills PMs must possess?
Main PM Competencies
The majority of essential competencies that every product manager must have are developed with experience and mentoring. Here are some of them:
Ability to perform market assessments

Running customer interviews and user testing

Managing design sprints

Planning product roadmaps

Feature prioritization

Ability to allocate resources

Pricing modeling

Translating business-to-technical requirements (and vice versa)

Tracking essential success metrics
These competencies compose the basis for any product manager, and the best PMs hone these skills over years.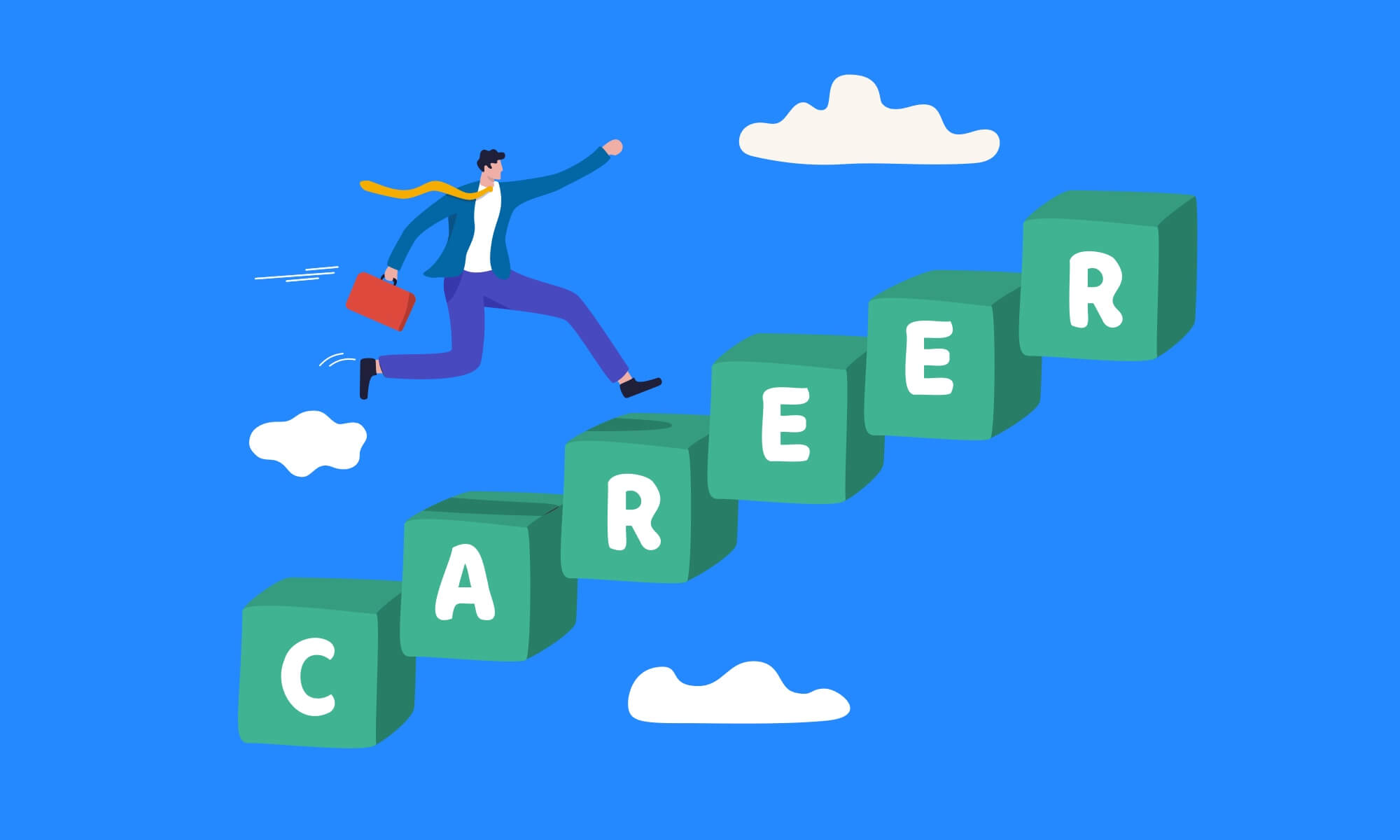 Main PM Skills
What skills seem obligatory for product managers? You may find various options for classifying the skills of effective product managers, but here we divide them into five categories:
Professional skills

Personal skills

Interpersonal skills

Analytical abilities

Software proficiency (PM tools and services)
Professional skills
Initiating and building a product strategy
Product feature definition
Design skills
Evaluating advertising proposals
Developing value propositions
Working with documents
Prioritizing tasks and product issues
Creating cases for new product features
Product launch and adding improvements
Managing risks
Personal skills
Multi-tasking
Time management
Problem-solving
Work coordination
Deadlines accordance
Critical thinking
Ability to work with details
Creativity
Motivating the team
Negotiating and communication
Ability to be customer-oriented
Interpersonal skills
Leadership
Facilitating meetings and presentations
Team collaboration
Interviewing
Influencing others
Collaborating with cross-functional teams
Managing partner relationships
Managing remote teams
Written communication
Analytical skills
Measuring product functionality
Customer analysis
Sales forecasting
Financial analysis
Measuring effectiveness
Working with different metrics
Researching market trends and competitors
Tracking progress
Managing feedback
Reporting
Software skills
The ability to apply powerful product management and analytical tools and services is an important point in the CV of every PM specialist. These tools help to connect all their knowledge and skills with smart technologies and structure their work and team collaboration.
Professional tools for product management may include the basic and common services, such as Microsoft Office, Excel, PowerPoint, Microsoft Project, as well as special product management platforms, such as Hygger.io.
PM functionality requires working with separate features and options. For example, maintaining a product backlog is a significant part of PMs' work. It helps to prioritize and order all ideas and plan iterations.
Another example of covering product management needs with the help of professional software is the creation and maintaining a product roadmap. This doc is aimed to share direction and progress with internal teams and external stakeholders.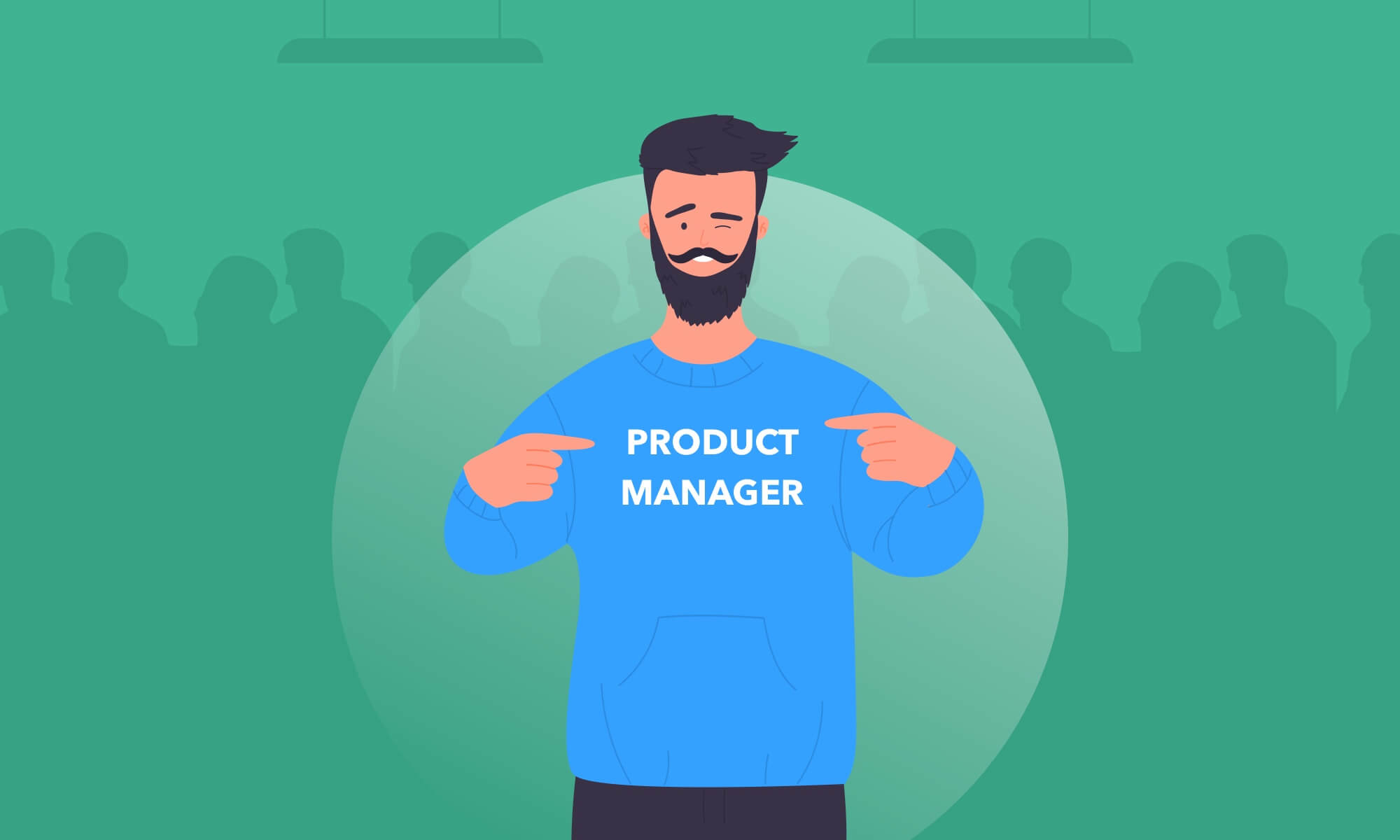 What Are the Types of Product Managers?
There are many different types of product management roles that predominantly depend on the specifics of the company, its size, and scope.
Every business defines positions based on a product strategy, offerings, and customers. The larger the organization and its portfolio, the more product leaders it may require.
Here are some examples of the most common product management roles:
A growth product manager

 is responsible for delivering business outcomes (growth, revenue, customer retention, etc.).

A technical product manager 

works with engineers on core specifications and product functionality.

A platform product manager

 is responsible for creating and optimizing technical components shared across multiple products.
These roles may overlap but each of them has unique value as well. They all can have a major impact across the company with a clear understanding of goals and responsibilities.
5 Tips to Become a Professional Product Manager
During the last decades, the IT product manager role has exploded in popularity. However, many PMs are still fighting with how to label their different strengths.
An essential factor is that the older generations fell into product management from engineering, marketing, or design, while younger generations are starting their careers with product management in mind.
Here are some useful tips that will be helpful for any product management newcomer:
1. Learn how to prioritize
Product managers get an allotted amount of resources, and they need to make the best use of those resources to achieve a larger goal. They should know that they will never be able to satisfy everyone's needs. One of the product manager's duties is to decide between features that might make one big client happy but upset dozens of smaller clients. By understanding the costs and benefits of each choice, you will be able to come to the right decision.
2. Know the context
Product managers should always know the context better than anyone else in the team. They rarely start with a clean slate and, if they start performing without taking the time to get their bearings, they will get wrong decisions. If you are a beginner in a product management job, take time to talk to as many customers as you can. Understand the business model and how different people are influenced.
3. Let your team make their own decisions
Even the most experienced product manager can't make every decision. They can spend all day answering questions and never finish. One of the keys to effective product management is allowing the team to make their own decisions by creating a shared brain.
Be a human and only then a manager. You will probably be a better and more reliable PM if you invite each person from your team for a coffee and listen to them.
Start with listening to colleagues, then figure out how to get them on board with your point of view. Becoming a good storyteller will take you a long way, but it is worth your effort.
5. Learn to explain your decision
It is rather important to first make the right choice, and then find the right way to explain why you made it. Effective product managers always know how to deal with it. Though in most cases, they will respect the way you made it, someone can still disagree even if you can explain your decision.
Wrap-Up
An efficient product manager is the first representative of a product. He or she should be a strong ambassador for connecting the product with the outside world.
All PMs should care about the product's success from its conception through production and launch. They must clearly understand the market they target and work on the global strategy, positioning, and the future their product will face.
Despite the possible challenges and difficulties, and the need to have enough skills, we believe that every talented person can become a product manager.