What Is a Kanban Board?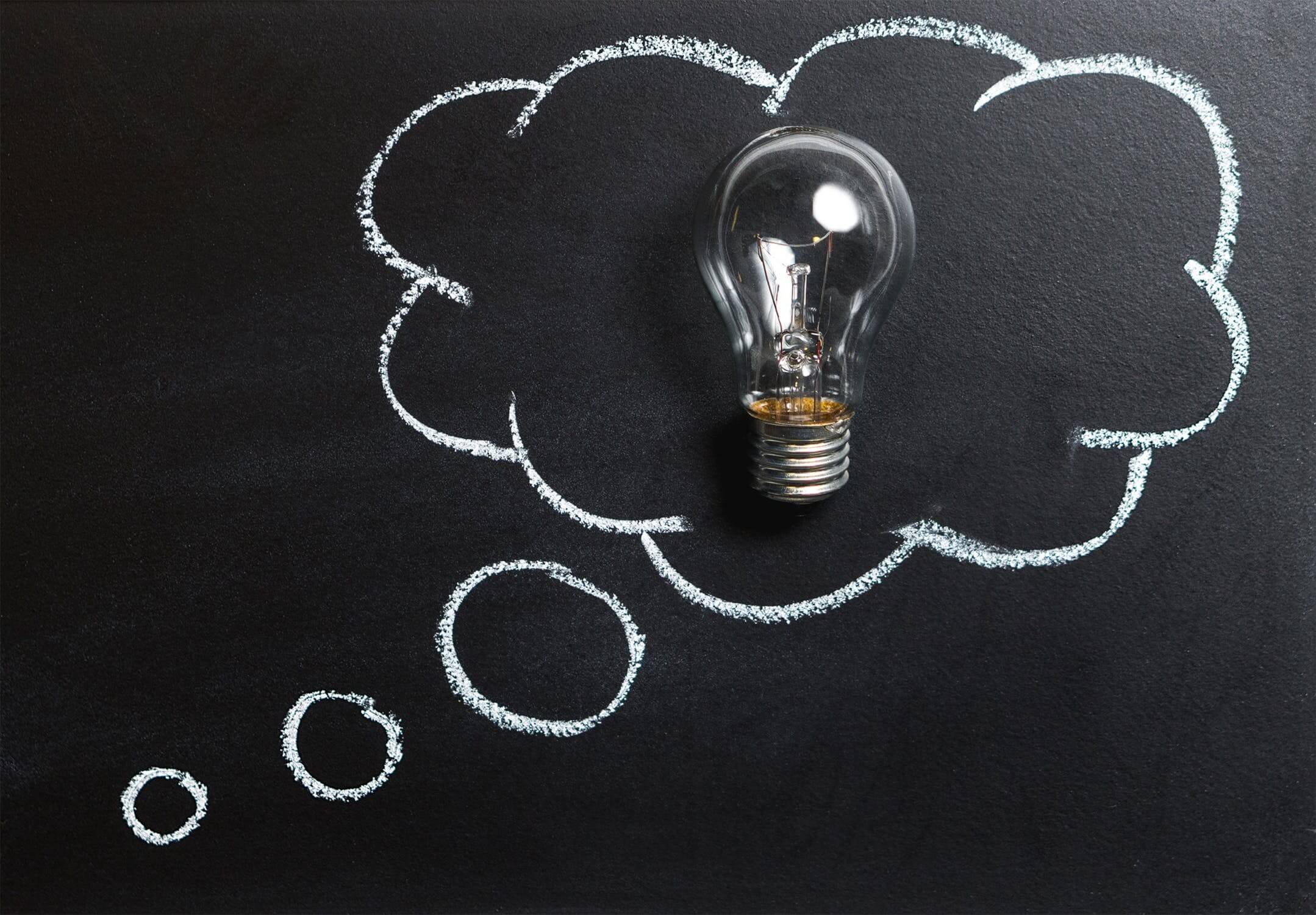 There are many software development companies all over the world that use Kanban methodology. Is Kanban used in other areas and industries? Definitely so! In fact, this is a current trend today, in 2020.
Kanban's popularity is explained by the ability to deliver the final product within the shortest amount of time. This representor of a big Agile methodologies family is also well known because of the supreme quality of products that were created according to the principles of this methodology.
There are lots of things we should know about Kanban if we want to create a successful software product. The question: "What is a Kanban board?" is perhaps the most topical among the software developers. In this article, we will try and answer it properly. But before doing that we should say a few words about the history of the Kanban method and its main principles. It is impossible to understand what a Kanban board in software development is without doing that.
Kanban roots
Kanban originated in Japan in the 1940s. At that time, the famous Japanese corporation Toyota had large problems with the delivery of its products. The managers of the company had to find the solution to this problem. They invented a new system of project management and called it Kanban. Its main idea was to deliver the product to the customers just in time. It was not a simple task, but the system succeeded.
Initially, Kanban management was based on three main principles. They are still relevant for this methodology, regardless of the industry where we use it.
Briefly about the key Kanban principles
The first principle of Kanban is the consideration of the customers' demands. It means that an enterprise that uses Kanban cannot start its work on a certain task before learning the customer demands. That allows such companies to avoid unnecessary market risks. The customers know what they need – this is the main principle of Kanban project management system.
The second principle of Kanban says that it is necessary to limit the number of tasks performed at the same time. The limitation of work in progress allows the enterprise to focus on the quality of the product and its timely delivery.
The third principle of Kanban is related to the topic of this article. It is the principle of workflow visualization. The main tool that allows companies that use Kanban to visualize their workflow is the Kanban board. It is well known in various industries including software development.

What are Kanban Boards?
Kanban boards are simple devices that allow managers of various companies to visualize their workflow. The design of a Kanban board is quite simple. It is actually a table that contains several columns. Each column represents a certain stage of work that every task should pass. The tasks are written on sticky notes and placed on the Kanban board in accordance with the stage of their performance. Each task should pass all columns of the Kanban board before it is done. As we have already mentioned, the limitation of work in progress (WIP) is one of the main Kanban principles. That is why the Kanban board usually contains only several tasks.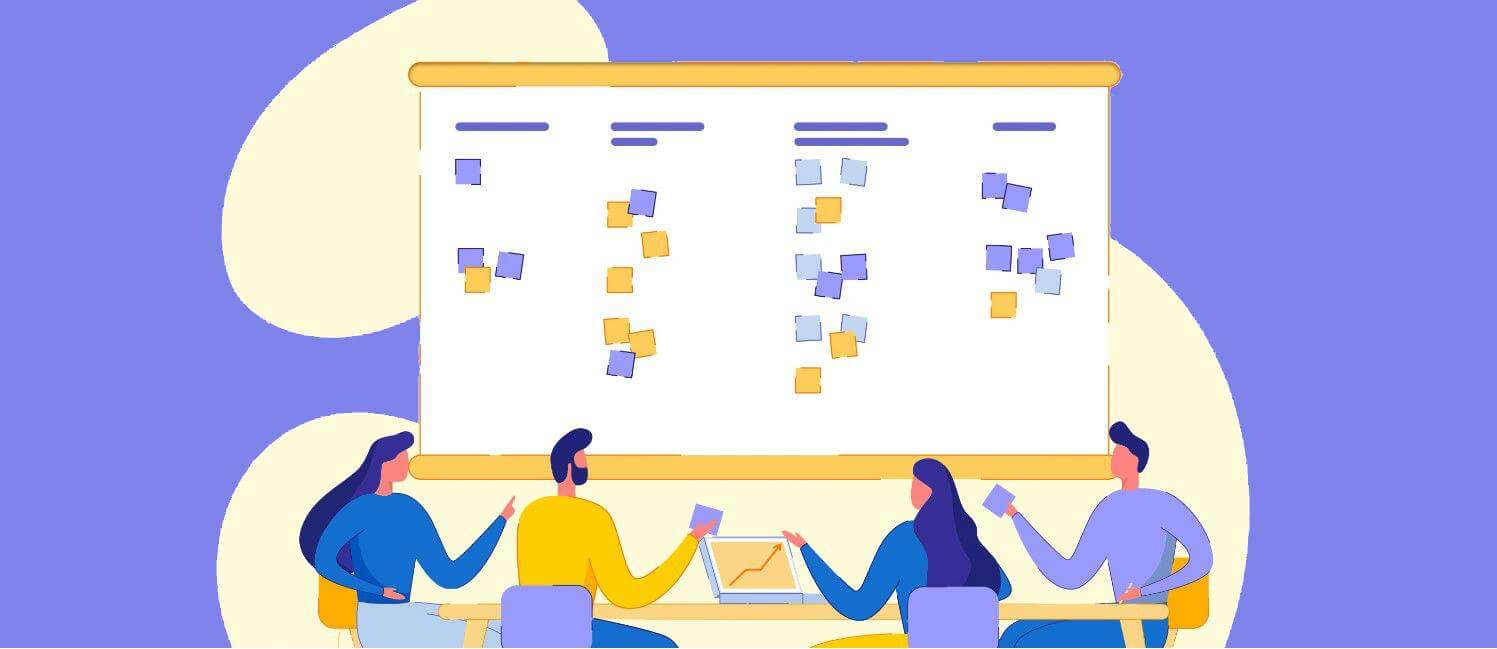 Modern Kanban boards can be either physical or digital. There is no difference between them because the principle of their work is always the same. However, digital Kanban boards are more convenient for most modern enterprises because of the ability to view them on computers.
Kanban boards are everywhere
In software development, the Kanban board is a popular means of project management. It is used by all teams that prefer Kanban methodology. Generally, Kanban boards used in software development do not differ from their analogs used in other industries. They also have columns and tasks. The principle of their work is also the same. A typical Kanban board in software development has four columns. That is because of the fact that this industry usually requires four stages of task performance. Modern software development companies use digital Kanban boards because they are more convenient.
Actually, we've combined various most popular Kanban board examples in one article. You may dive in and learn more about the subject here: 15 Kanban Board Examples
Follow these articles to know more about how Kanban boards can be applied in different spheres and industries:
Kanban boards software
Any Kanban project management tool can be considered Kanban board software. Usually, such tools provide the full range of functions that are necessary to manage a Kanban project. They can create digital Kanban boards and manage them without human involvement. This is very convenient because it allows the developers to save time for other tasks. Modern Kanban project management tools also provide you an ability to visualize your workflow in forms of charts and diagrams.
Hygger developers tried to create convenient, multifunctional and competitive Kanban boards for various purposes and directions. If you want to work with Hygger Kanban boards, please follow our Hygger Course about Kanban boards that will assist you to get such knowledge and skills quickly.
Kanban Board Examples
Typical Kanban board
You may apply a handy Kanban board for many reasons, even for your private purposes. For example, you can gather all the books of your interest, combining them into the Library Kanban board.
The Workflow may look like this: I want this book > Available books > Reading > Finished reading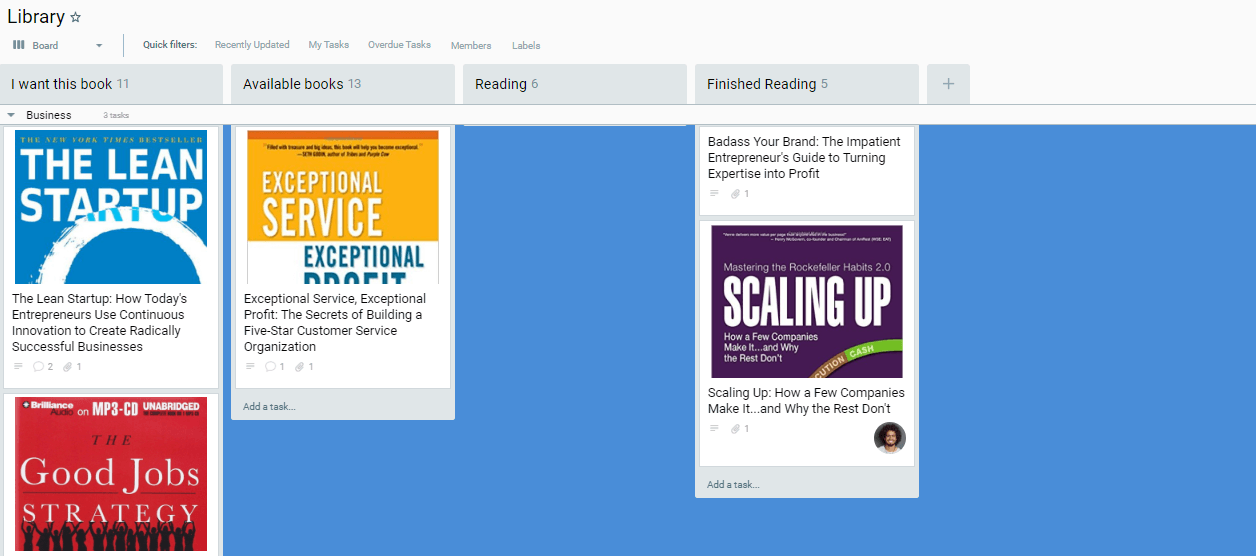 Office Management Kanban board
The main goal of this board is to manage all the routine issues and stuff that may exist in an office.
The workflow may look like: To Do > In progress > Requests > Done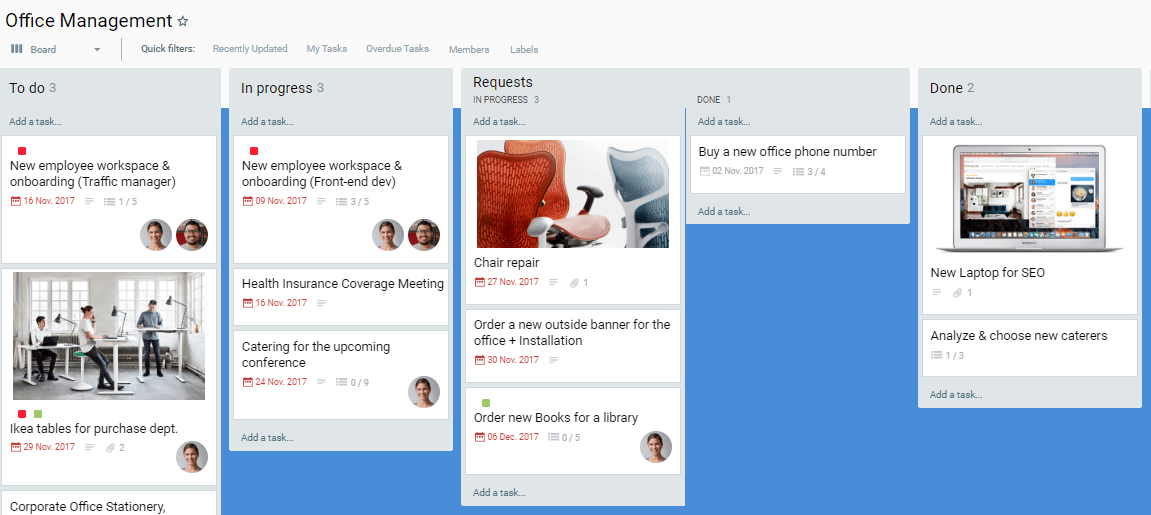 Product Backlog Kanban board
You may have a need to create this board to organize all the tasks and queues within your product backlog.
The workflow is: Backlog > Next up > Specification > Development > Done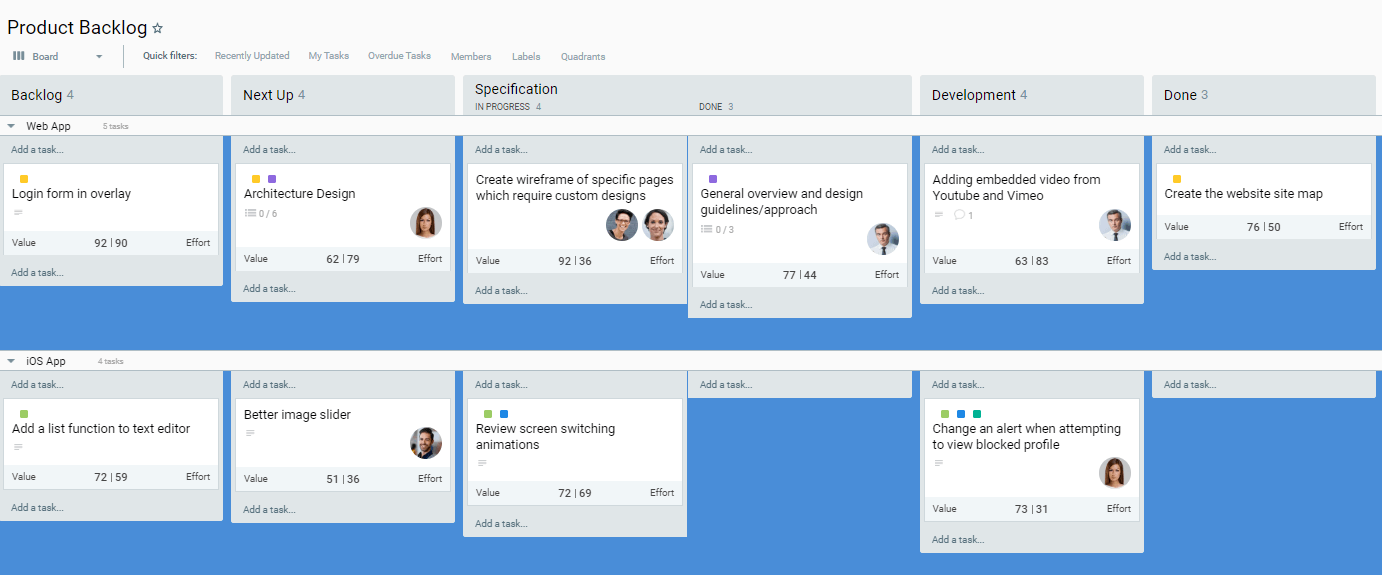 Have you inspired to try Hygger Kanban boards? Join us and get an outstanding set of handy Kanban management functionality!