How to Keep and Evolve Ideas Flowing With the Help of Virtual Brainstorming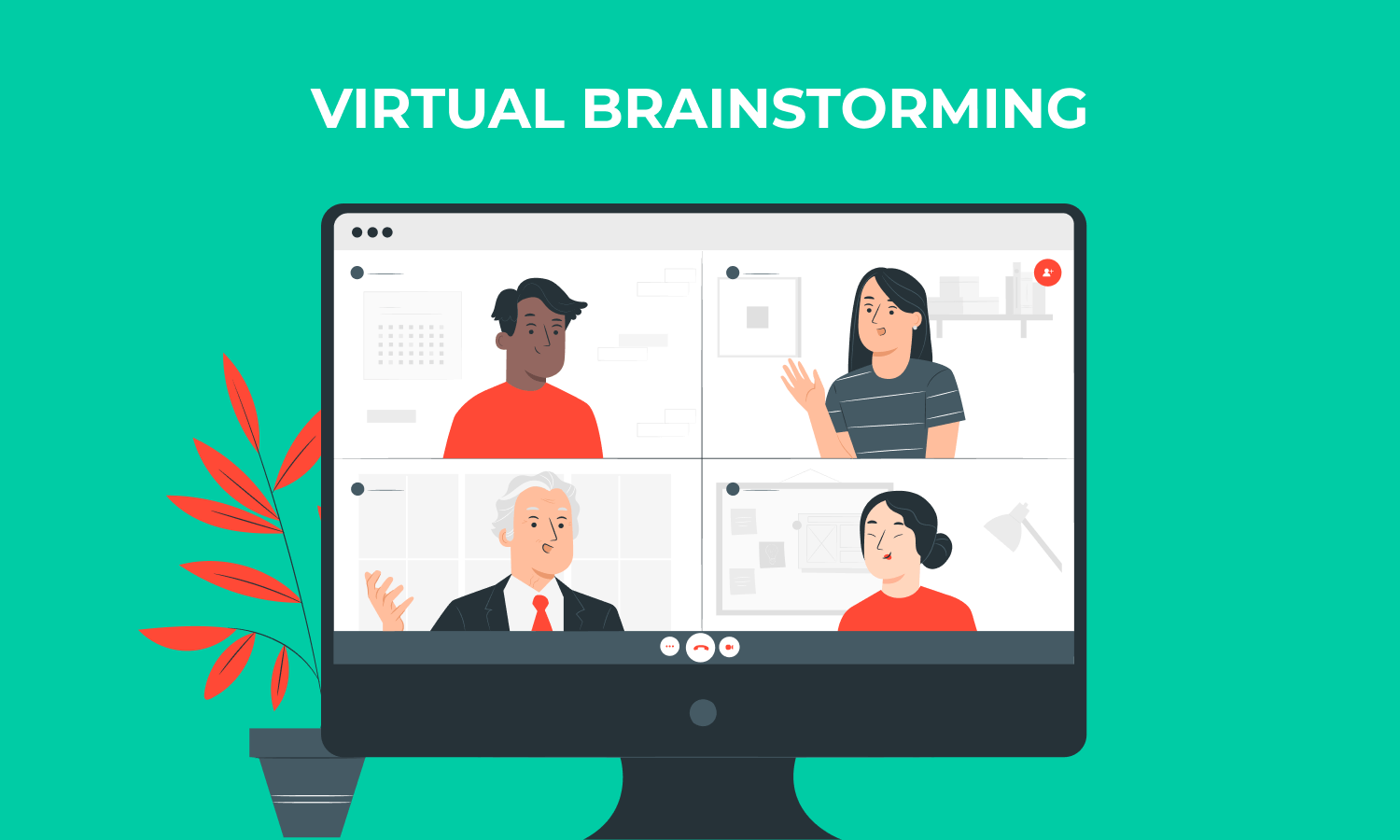 The age of Covid-19 forces us to adapt to new conditions of work and life, including avoiding work together in the same room.
However, we still need to collaborate somehow and generate brilliant ideas to succeed. Luckily, even the remote environment has several approaches that can help in solving complex problems effectively.
Today's business world is faster moving than ever before. Companies of all sizes must be agile and forward-thinking to stay on top. That is why many organizations that have a need to work remotely, love online brainstorming sessions.
Brainstorming sessions and be really engaging and useful, they may help businesses get the most from their workforce. During the well-organized brainstorming sessions, the best ideas are developed for many firms.
While your colleagues are busy setting up a home office, you can learn how to brainstorm remotely. To simplify your efforts, we have collected some essential tips on how to run great online brainstorms remotely. Hopefully, these tips will help you create the novel ideas that will get you through these uncertain times. Moreover, they may become a permanent weapon in your planning and development arsenal.
What is Online Brainstorming?
Online brainstorming is the process of running a brainstorming session online and at a distance. It usually requires applying such technologies as online whiteboards, file sharing apps, video conferencing, and other software for remote collaboration. Online brainstorming is one of the best ways to generate ideas as a remote team.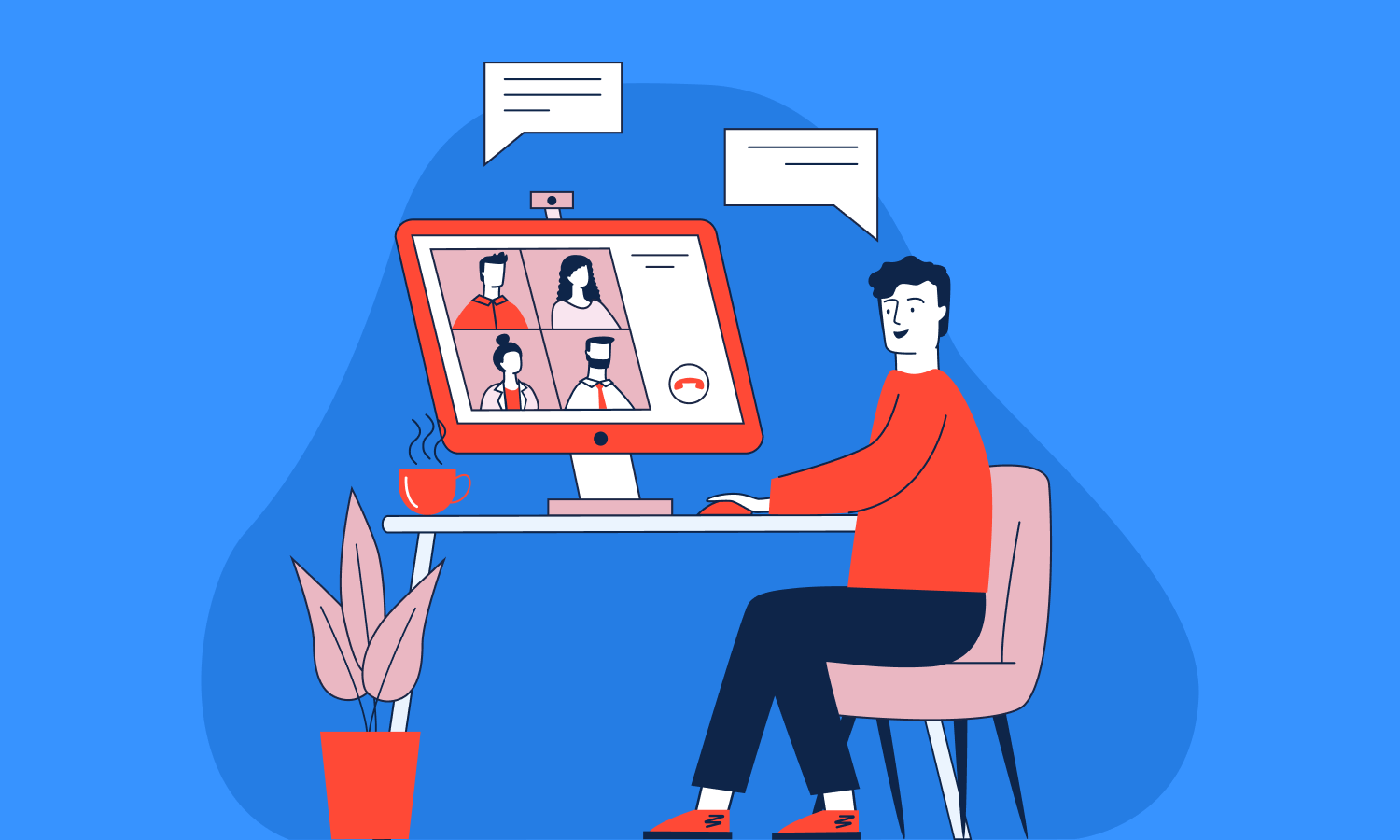 Why is it important to be able to run an online brainstorming?
Although people often afraid of the word "brainstorm" like fire, when it is used effectively, a good brainstorming session may accomplish many complex goals. Additionally, this is a chance to bring individuals together and ideate while they are working from home. This is a good time to gather a lot of attendees from different departments and different personalities in order to generate a large volume of ideas.
So, why this is important?
Growth planning

. It's important to continue working on new projects and planning for growth even remotely. Distributed work is also a good opportunity to look at the big picture and align on long term strategy.

Permanent record.

Collecting ideas and thoughts on digital cards (for example, using smart

Kanban boards

) during a brainstorming session, you'll have a more systematic record of ideas that can be used down the track.

Design thinking.

It is all about generating fresh insights and challenging assumptions. However, it can be hard to get all your stakeholders together in one place. This is where online brainstorming comes to help to keep the collaboration flowing.

Team buy-in.

It provides advanced motivation of team members if they are part of the process from the start.
How to Prepare an Effective Online Brainstorm Session? 10 Tips to Follow
Any good brainstorm starts before the actual session. If you're working with a distributed team, you will need online tools to facilitate the process. Here are some useful recommendations:
1. Define the problem and name it
Defining the problem or question that the brainstorming session will aim to address is the first step you should make. The question should be concise and clear. For example, instead of "How should we improve our corporate blog?" try something like "What is the initial step can we take toward creating an appropriate blog policy that can level up our content?"
2. Write down all participants
Try to include experts and non-experts – everyone should have a stake in the problem or question. Experts will provide tips on the topic. Non-experts usually don't know as much, but that means they may have a wider range of motion when they're articulating their ideas.
Do not invite too many people. But, remember that by inviting fewer than three, you make it difficult to establish a free flow of brainstorm ideas.
3. Choose the right way from ideation to idea selection
You will probably want to establish a process for going from idea generation to selection on the outset to avoid roadblocks and increase efficiency. You may ask participants to vote on three to five of their favorite ideas. Then take these ideas to a strategy session to let a smaller group evaluate them for selection.
4. Find the right brainstorming technique
Choose particular methods you will use to facilitate conversation during the brainstorm. This choice may change depending on the number of people invited to the session and whether individuals are all participating remotely or whether some are in the office. 
Here are some options to consider
Stepladder

– the method of collaboration for giving everyone their say. First, you should create a virtual meeting with only two team members. Ask these two individuals to discuss a topic or issue for a given time. Then, add another participant and get their perspective on the same subject. After it, get the trio to discuss things further. Repeat the process until the full team is back involved.

Mind-maps

— the approach that requires setting a central question at the center of an online whiteboard. Invite team members to build out from it with their ideas or thoughts, then link up related points to create an info map of information with opportunities.

Rapid ideation

the technique that gives your session participants a limited timescale to come up with as many ideas as possible.

Figuring storming

, when you ask people to imagine what someone else thinks about a particular topic. Tell participants to put themselves in someone else's shoes.
There are many more available techniques for conducting brainstorms; you may find your best choice of reading the following article related to this topic:
5 techniques and practices for empowering brainstorms
5. Choose appropriate tools
When you are running a brainstorming session in the office, you can't go wrong with sticky notes and a whiteboard. However, brainstorming online requires smart collaboration tools and digital spaces to ideate in real-time, take notes, add post-it-notes, vote on ideas, and so on. You will also need tools to share specific files with the group. It can also be useful to keep communication channels such as Slack open.
6. Send invitations with an agenda
It is always important for everyone to clearly understand what is a virtual meeting about. Including an agenda in your brainstorm meeting invitation will give all participants a chance to prepare, make them feel energized, and be engaged with discussion topics.
7. Customize your virtual space
You may use a simple template for creating a visual space for your brainstorming session on the online whiteboard. Write the instructions for the technique you will use in advance and practice new features  – just to make it easy for your group mates to get started.
In many cases, it is useful to share knowledge about the project itself or the brainstorming method that you plan to use. Let your team members know what your objectives are, what challenges they are facing, and how the project fits into your team's goals. 
Tell participants why you selected that particular brainstorming technique and what you hope to accomplish during the event.
What are the evident advantages of online brainstorming?
The possibility of all remote team members talking at once can be solved by switching on/off speakers.

People may share all their ideas simultaneously, as everyone can add their ideas in real-time. 

Many online collaboration tools allow uploading different content such as files, images, videos, etc.

Leveraging visual thinking. The ability to bring ideas to life with the help of shapes, arrows, sketches, and more.
When you accommodate your online brainstorming process, you will be able to professionally conceive, exchange, and grow your ideas. 
Perhaps, you have your own secrets. How is your team doing brainstorming these days? Do not hesitate to share your tips, techniques, and favorite brainstorming tools to share with our readers.