12 Productive Ideas to Realize When Bored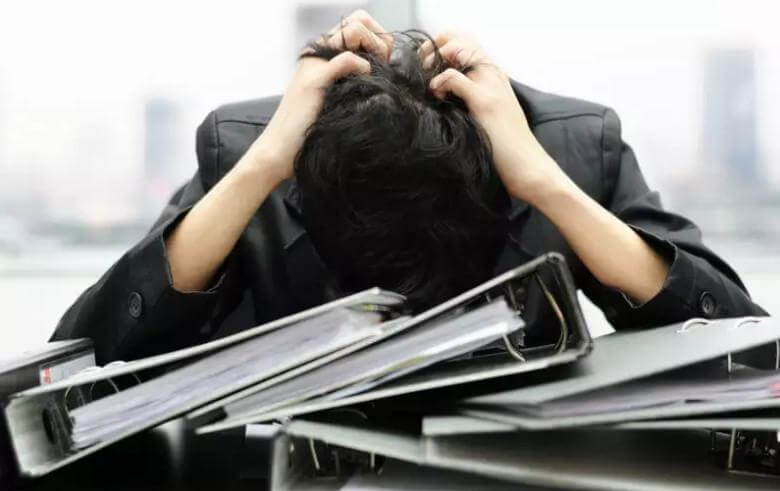 Boredom is inevitable. Any business process or stage consists of proactive stages when you have no chance to rest and not active ones when you can relax a little and meet boredom.
In the XXI century, we all think about high productivity, so do not panic because this boredom can be effective for you. Harness it to do something actually productive. Perhaps, you have any productive hobby and can spend your free time with pleasure and efficiency. In case you do not know how to get more profit from this boredom – read this brief post and find something that can improve your professional standing and career.
Of course, you may spend your free time on a leisure walk or grab a coffee with your colleagues. However, this significant chunk of time can be used for doing something constructive than sitting idle.
This post is not directed to specific managers, specialists, or particular team members. If you manage a team, product, project, large department, or just lead your narrow professional area as a specialist, these tips will definitely help you.
So, what to do when you're bored at work?
"Boredom always precedes a period of great creativity"

Robert M. Pirsig
12 productive things to do when bored
Upgrade your to-do list
This activity will never lose its relevance. Be sure, your to-do list can be optimized several times a day and you will always find the things to change and improve. In this case, the advanced prioritization skill and the ability to single out the most important and most urgent will help you.
Complete all old small annoying tasks
Completing small old tasks will make your life or job easier. It's one of the most effective ways to counter boredom and stay productive. For example, remove clutter from the office and clean up the surrounding area or delete unnecessary files from your desktop.
It may take some time, but attacking your routine tasks means you can still remain active and productive.
Update your to-read list
If reading is your hobby, then it will not be difficult for you to enrich your reading list with some interesting and useful items. But if you do not prefer to read a lot, then you should force yourself to read more often. This is the right combination of pleasure and usefulness.
Here are some fresh ideas from Hygger team:
Clean everything around
Cleaning is a process that helps to cope with downtime at home and feel more productive.
You can clean a room, wash a car or revise your house stuff and you'll quickly understand that this way of spending free time is rather productive. You will feel so much better once it's done. Tidying and doing a clean will cleanse your mind and optimize the mood.
Watch a new tutorial
Nowadays social media propose a great variety of useful and interesting tutorials, webinars, and live broadcasts that you may quickly find whatever you want.
Just open YouTube and you'll legitimately learn how to cook delicious Italian dishes, deconstruct cinema, record music professionally, discover new marketing channels, improve team communication,  and so on and so forth.
Start jogging
Downtime may be successfully overcomed by efficient jogging. Go for a run to the nearest park or garden and spend 30 minutes productive.
New industry-focused newsletters can provide you with new knowledge, professional skills and open up new horizons. Choose a newsletter that you'll actually open and subscribe. In addition, revise your current newsletters and unsubscribe from 5-10 unnecessary ones.
Update your email signature
When was the last time you looked at your signature? Perhaps, it's a high time to add creativity or something new about you? It works easily: today you have fun and change your signature, tomorrow it will help you to gain new contacts and refresh your business image.
Social networks do not lose their popularity, so it's never late to enter a new one or to optimize your current profiles. You make add some useful changes to your own profile or optimize a company's account. Change a cover picture, post some relevant content and so on.

Apply popular productivity apps
After all, there are many smart solutions that were designed to increase your productivity without your extra efforts.
They help you with workplace tasks, daily planning, client management, personal organization, etc. There is no need to find something complex, try to find a suitable app for your personal or professional needs. For example, Forces booster or Marinara Timer, based on the famous Pomodoro technique.
Listen to useful podcasts
There are people who are more listeners than hands-on people. Listening podcasts may positively influence on the level of your productivity. You can listen to them when driving a car,  taking a break, training in a gym or being in public transport.
It's up to you what podcast category and duration to choose, you are guaranteed to get something useful and efficient just right for you.
Write a letter to your future self
This may be pretty challenging. Set specific and measurable goals that will be relevant in the future. Think about how interesting it will be for you to check up the results in 10 or 20 years ahead.
Boredom may often lead to anxiety or depression. Try to choose any of the variant mentioned above to minimize negative effects. They can go a long way, not only towards productivity but your happiness and business success in general.