10 Tips That Could Help You to Conduct a Productive Virtual Interview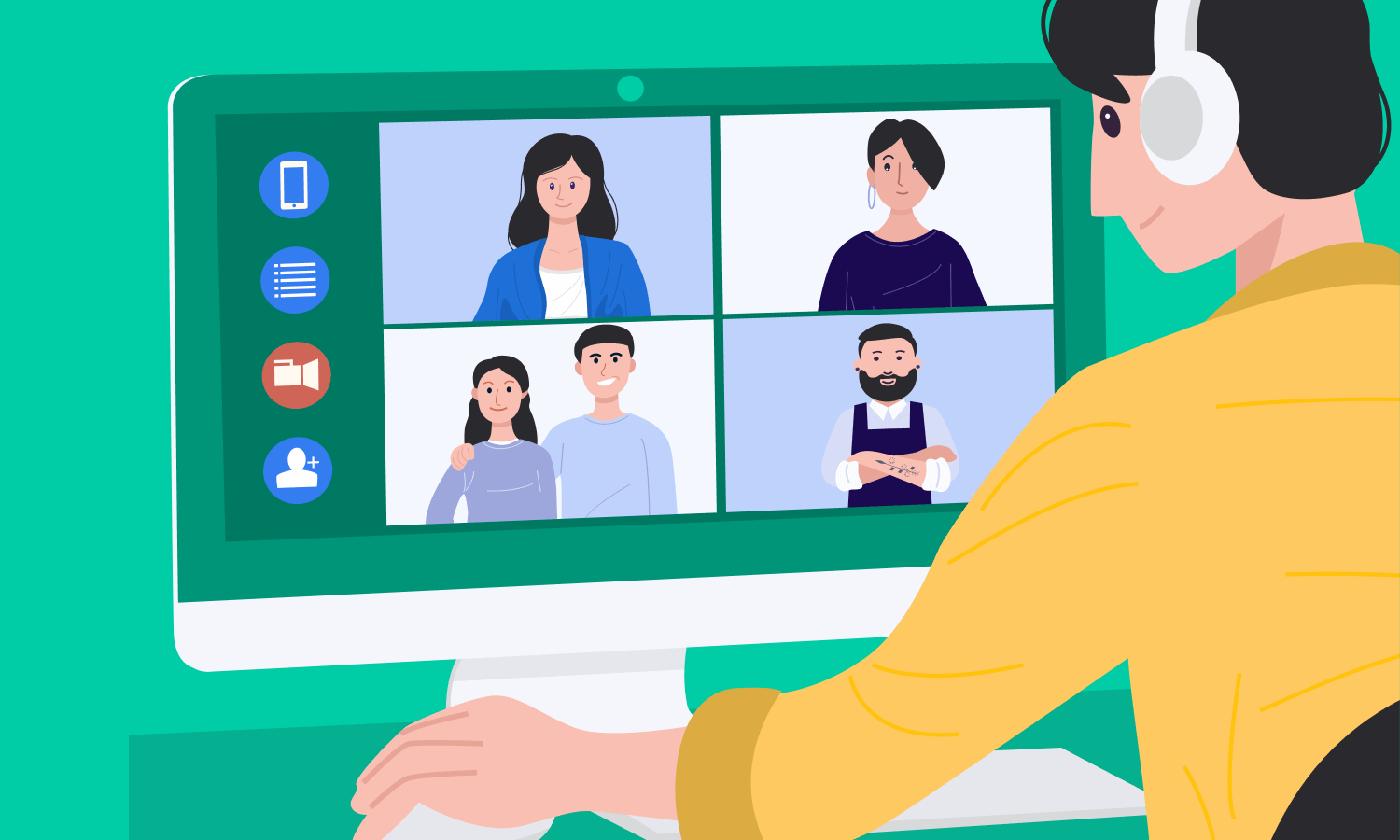 What are the key efforts of companies that strive to limit the spread of the COVID-19? You may list a few of them but the most relevant is the adaptation to remote work.
Remote work requires suitable conditions, changes in the work schedule, adaptation to the working conditions of colleagues and management, professional software for remote work, and, of course, personal moral and volitional qualities.
Nowadays employers are opting for virtual interactions to take the place of in-person job interviews. 
What is a Virtual Interview?
A virtual interview is an interview that takes place remotely, often using technology like video conferencing. Regardless of which side of the field you are playing on, being an interviewer or an applicant, – you need to be ready for an online meeting in order to show your best sides.
Be sure, there are quite enough differences between interviewing in-person and interviewing virtually. And it is not enough to download Zoom or Google Hangouts to feel comfortable and safe. In this post, we cover some essential practices and tips that will help you ace your virtual interview and to get you set up for success. So let's move on!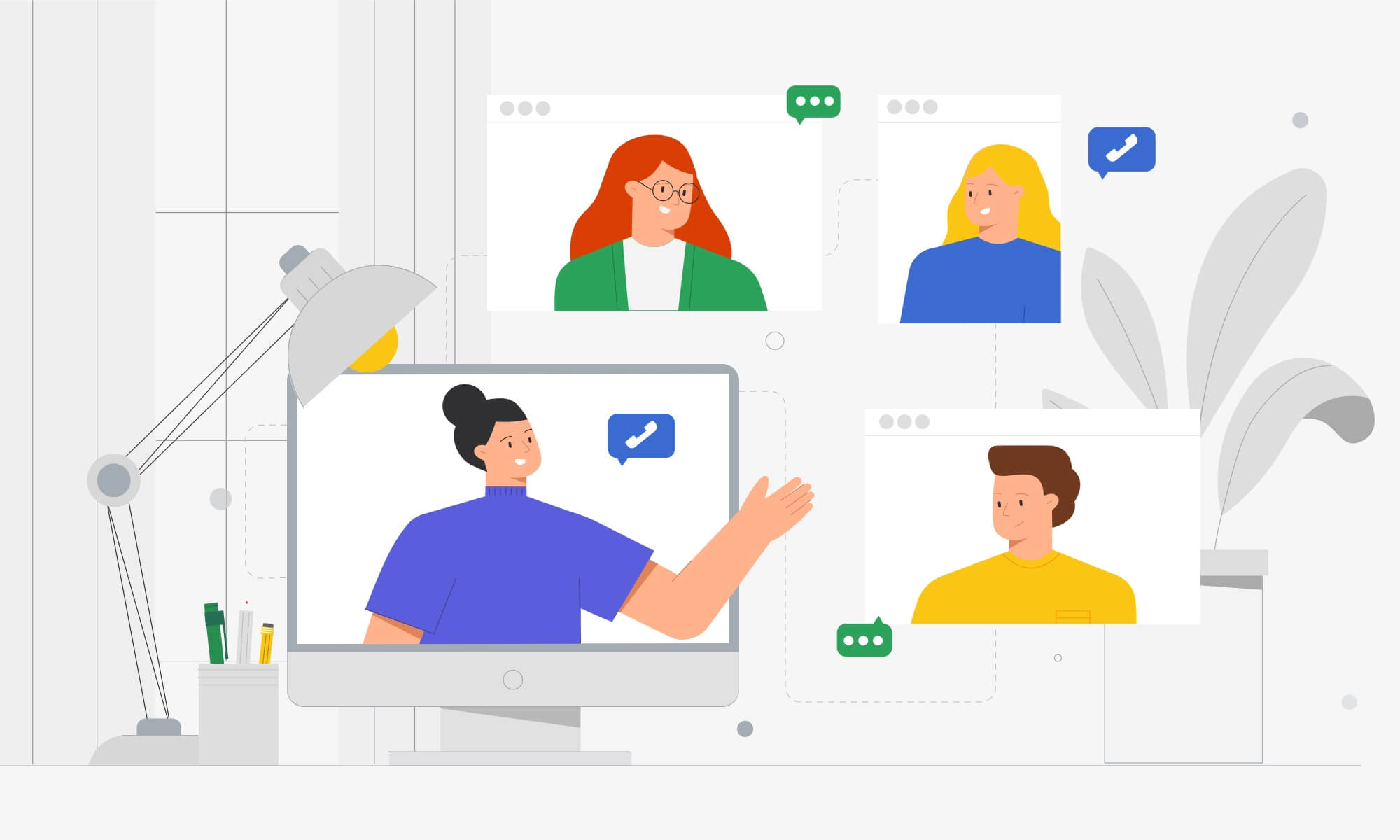 What Are the Functions of Virtual Interviews?
As we've mentioned above, a virtual interview leverages special video technology to allow the discussion remotely. 
Rather than meeting face-to-face, the conversational-partners should connect with each other online using video software. This software solution usually includes a built-in or external video camera and microphone. It requires a reliable internet connection and headphones if needed. 
Often virtual interviews follow the style of a traditional in-person meeting, although there are some obvious considerations to keep in mind. How to succeed in a virtual interview? Take your time to answer, as there may be pitfalls in this question.
How to Run an Efficient Virtual Interview?
How do I prepare for a video interview? At first glance, this question can seem daunting, especially to managers without experience or beginner applicants. However, don't be afraid. There are some fundamental tips and practices to help you do this with a bang. Here they are:
1. Test all technologies required
The first step you should make is to test the technology you will use during the virtual interview. Check all equipment before the call in order to avoid potential technical glitches.
If your video conferencing software produces muffled audio or grainy visual effects, try to find an external microphone and webcam. Make sure you have secured your internet connection. Any dropped call may have a negative backwash.
By the way, technical skills are considered the top competency employers look for in new hires. So, make sure you are able to gauge these abilities easily during a remote interview.
2. Care of your virtual identity
The digital world we live in makes our email address or username the first impression factor in many cases. 
Don't give a reason to question your professionalism and adequacy before your interlocutor meets you by providing a hilarious email address you might be using. Keep your username and email clear and avoid utilizing symbols and complex numbers.
3. Create a proper backdrop
The color of your backdrop is also important. Sometimes it can help to determine what to wear for a video meeting. It's a good idea to sit in front of a blank background to always remain the focal point. If there are no empty walls in your home office, set up in your living room; for example, finding the most businesslike place in it. 
Make sure your space is clean before embarking on a video call. The more complex the background, the harder it is to convince a person of how organized and detail-oriented you are. Finally, do not forget to check your lighting. The best way not to appear washed out is to keep the light in front of you, so try to find a place near a window.
4. Dress for success
Projecting professionalism is not only about a reliable tool for video meetings and an appropriate email address. Good look opens doors, remember this. For a virtual interview, dress as though you're preparing for a meeting or an in-person interview. 
Wear business attire and try to avoid jewel profusion. Get rid of flashy accessories and overpowering patterns that may divert your partner's attention from your expertise. You should be the focus of the interview, not your wardrobe.
5. Create hygge
A hygge lifestyle isn't exclusively for winter relax. This style may accomplish your remote workspace, adding coziness, and a favorable environment for a virtual interview.
The best part of the hygge lifestyle is all of the physical and social benefits that go with it. It embraces relaxation, comfort, and simplicity through design and lifestyle choices. Hygge decors promote a sense of calm and peace in your remote workspace.
Add some greenery, bringing nature indoors. Plants will combat indoor air pollution, improve your mood, and reduce colds. Add an electric blanket in your home office – it will keep you warm at your computer. Playing soft music – another element of hygge lifestyle – will not disturb. It may be especially helpful when you are expecting interviews that need too much focus.
6. Pay special attention to your body language
You know that a firm handshake during an in-person interview won't translate via the video meeting. Instead, try to convey confidence through your body language. Smile and keep your camera at eye level to avoid looking up or down. 
Your interlocutor will remember what you say if you maintain eye contact, so keep your eyes focused on the camera but not the screen image of the person you talk to.
7. Avoid possible distractions
Any virtual interview may come with numerous distractions you wouldn't normally have to deal with when you attend the office.
Take time to eliminate these interruptions on your side prior to beginning the video meeting. Silence or turn off your smartphone, and close the window to muffle any noise. The more prepared you can be, the better.

8. Prepare answers to the common interview questions
You will not exactly know what a virtual conversation will be like. If you are an applicant, a hiring manager may ask you anything, but there are some common interview questions you can prepare for. In case you are an employer, make sure you have a list of such questions in your arsenal.
Why are you leaving your job? 

What are your salary expectations and requirements? 

What are your strong sides and weaknesses? 

How do you prioritize your working tasks?

How do you collaborate with colleagues who are difficult to work with?

What would you do if you were working on a project that was almost at completion but its priorities changed?

Why should we hire you? And so on and so forth.
Perhaps, this is the case where a post-it with your notes can come in handy. Write down high-level ideas to be more prepared if the interviewer does pose any of those questions.
9. Be authentically yourself
Do not hide your personality and let it shine. Besides showing your skills and knowledge, open up, and give insight into who you are as a person. The interlocutor will probably look to you to help them gauge to see if you are good at all communication aspects. Use soft skills like deft communication, body language, interpersonal skills, and adaptability to show your confidence and personality.
10. Take it seriously and follow up
You'd better treat the virtual interview as you would an in-person meeting and properly follow up because in this case, there is no indulgence. Do not forget to send an email to whomever you chatted with within 24 hours of the online meeting, thanking him or her for taking the time to communicate.
From Theory to Practice
Hopefully, our tips will help you run the most successful and productive interview of your life. In order to consolidate and reinforce this material, delve into the following videos, as, we know, visual information is much more effective for many today 🙂
Virtual job interview example
This video from YouTube provides some good recommendations to practice eye contact and answers and feel comfortable during the virtual interview. 
Common Mistakes
And here some common virtual interview preparation mistakes we should avoid: