15 Outstanding Virtual Team Building Activities & Online Games to Enrich Remote Work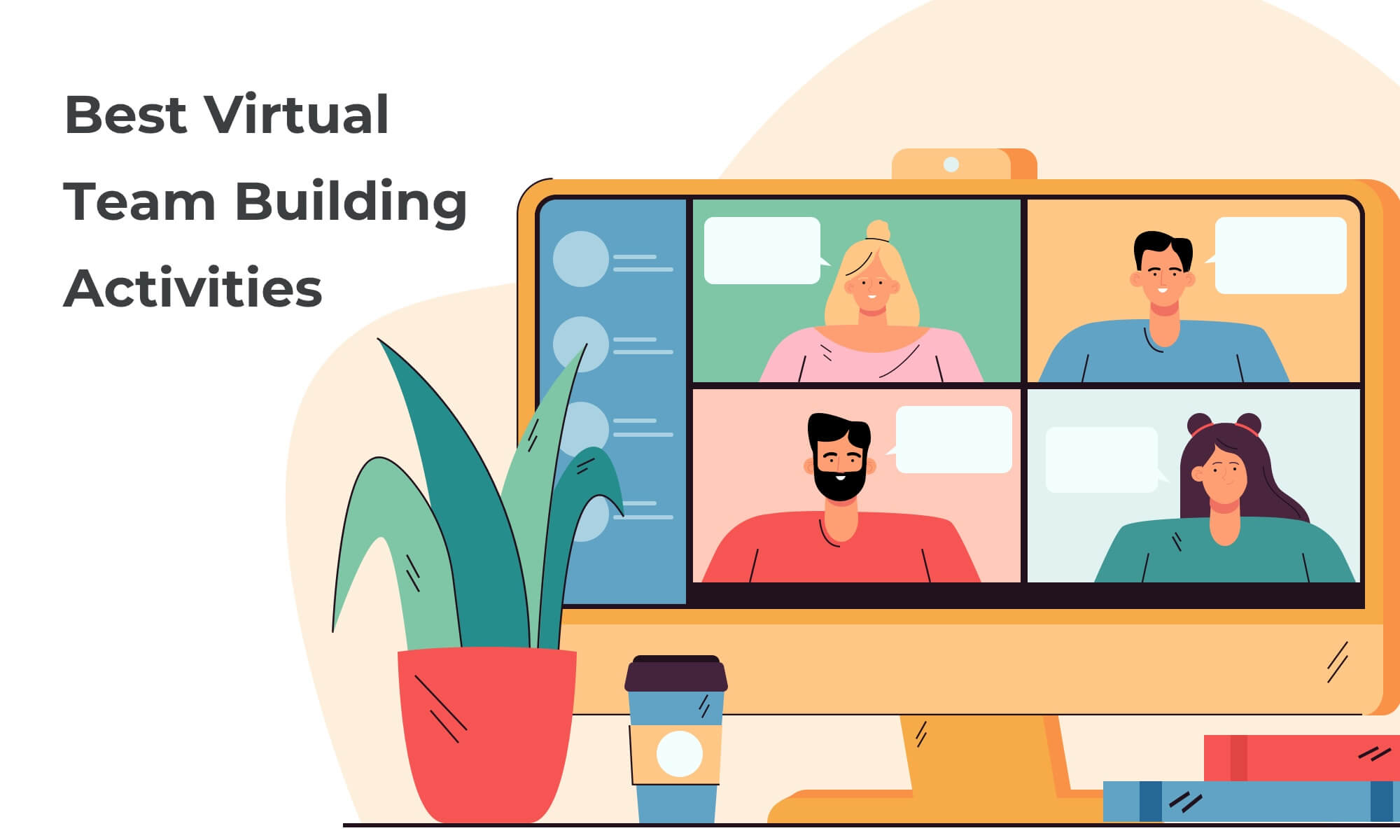 Every manager cares about the bonds between team members. They should constantly keep everyone involved in the team processes, motivating individuals to be more than just coworkers.
Experienced team leaders exactly know how it is important to support each other in a positive, playful manner. And they know that informal team-building activities and team-building games are an appropriate way to improve team spirit and make employees more solid. No matter you work in a software development company, e-commerce store, or involved in mass media, – team building will surely enhance your team and business.
The connections within distributed teams are not so easy to establish and maintain. You can encourage them to connect via email. However, to bring them closer, you should think about fun activities.
What is Virtual Team Building?
Virtual team building is the practice that includes organizing online games and activities that give remote employees an opportunity to socialize and communicate with co-workers who rarely meet in person.
People who work remotely do not have the same opportunities as employees in offices have, they can not interact outside of the scope of work. And now we are going to describe one of the most evident problems of distributed teams.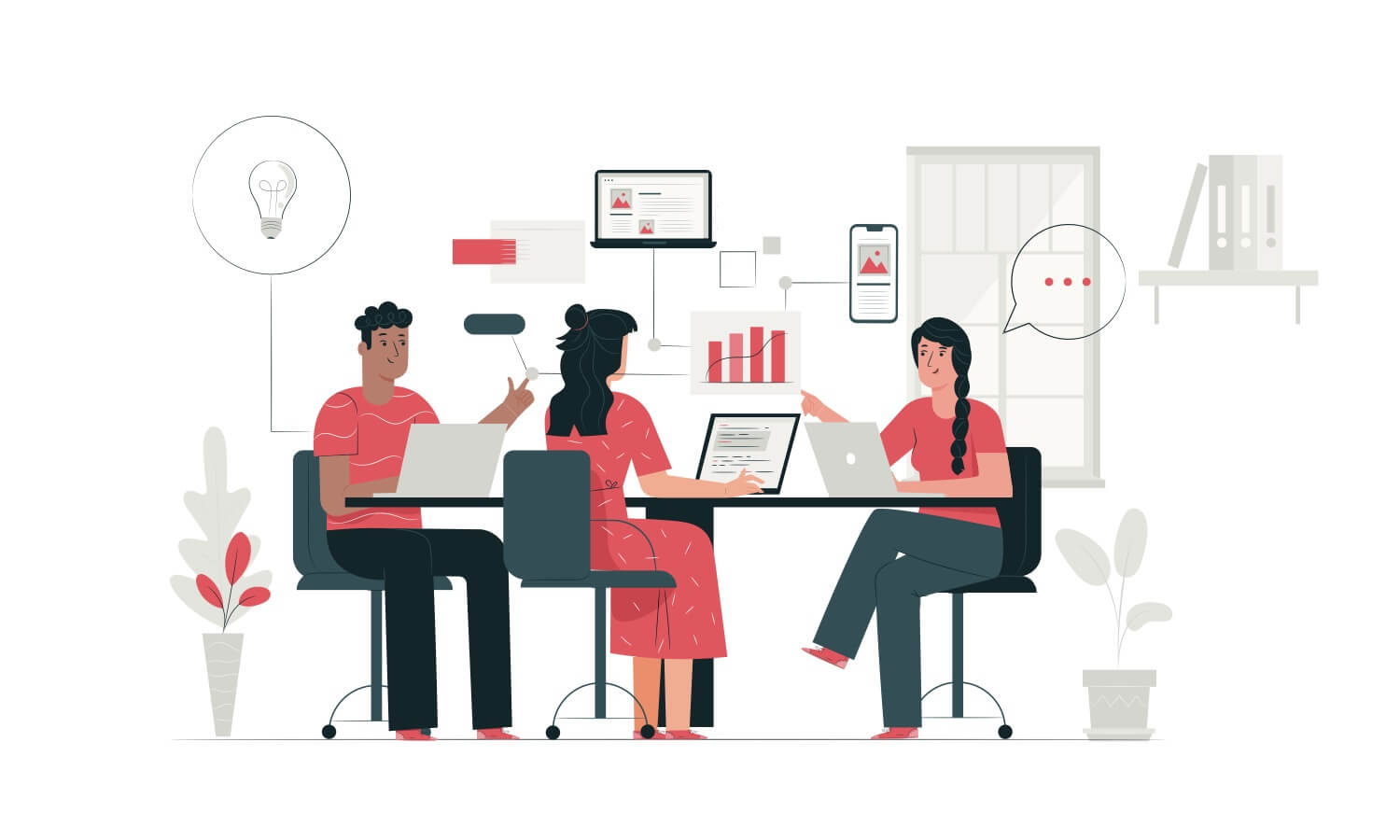 The Problem: Virtual teams can feel very lonely
Any remote worker is typically focused on his/her own tasks and responsibilities. They are often very individually driven.
Distributed employees rarely get the chance to fully interact with their coworkers as if they would in a "regular" office. The lack of organic relationships may lead to remote meetings feeling routine, dry, and transactional as they just stick to the agenda. Nobody will know what else to talk about other than work since they never get to chat in the morning.
Unfortunately, very often virtual teams make companies lose successful communication that is so crucial to employee satisfaction and retention. People lose that opportunity to casually bump into each other near the coffee machine and talk about things unrelated to work such as their hobbies, current sports events, home life, or even politics.
You may say that these interactions and small talks mean nothing but they actually impact team performance and motivation a great deal.
When team members feel closer, their morale improves, productivity rises and happiness goes up. So, what managers should do to stimulate this strong team spirit within the remote work environment?
The Solution: Anything but Ordinary, Please
The answer is simple: involvement is the key. Team building is crucial for both regular and remote teams. As a manager, you should put in the effort to create nontrivial activities and online term building games that will help to increase those team bonding factors.
Remember, that team building is a crucial part of any successful business. There are many ways to weave team-building activities into day-to-day events and schedules. These activities will help you to implement icebreakers, to build group rapport quickly, to reorganize the team, to start a new project, and many more.
Virtual team building activities and funny team building games are easy to assemble, so they do not take a lot of time out of the workday to perform. They can be easily integrated into any online meeting and they will definitely improve team communication without extra pain. Now it's time to describe some of them in detail.
15 Best Online Games and Activities for Remote Teams
1. Coffee Meeting

Time: 5-10 minutes
Number of participants: One or multiple small groups
Tools needed: Video conferencing, a cup of coffee
Rules or concept: All we know that a daily Scrum meeting is an essential part of Scrum project management. This traditional Agile ceremony is a golden standard of effective teamwork.
It is run every morning and combines everyone in a team together. This is a short meeting where everyone is standing and the participants talk about the work they will do throughout the day. Seems good but this is all about people in one place. What about the option for remote workers?
Take the concept of a Daily Stand Up as a foundation of a team-building game. Arrange a remote coffee meeting every morning.
Each team member should find a coffee shop and connect with the team online. Everyone will discuss their daily tasks over a nice cup of coffee. But do not forget (as a manager) to make conversations light and playful.
2. Picture of Your Life

Time: Undefined
Number of participants: Two or more people
Tools needed: Video conferencing
Rules or concept: The rules of this remote virtual team building game are quite simple: ask your distributed coworkers to take a picture of something important from their private life. It can be their family portrait or a photo from the last vacation, a shot of daily activity or a new pair of shoes they have recently bought. This pic should reflect one of their interests and passions.
Ask everyone involved to post the picture during an online conference. Each member will take their turn and you'll discuss their choices. This is actually a great way to get people to share their important stuff without making them feel nervous.
3. Words with Friends

Time: 15-20 minutes
Number of participants: Two or more small groups
Tools needed: Video conferencing
Rules or concept: The classic word game is known and beloved all over the world. There is an app version named "Words with Friends". You can organize team matches, grouping your colleagues together, and making them collaborate. Everyone should stay in touch but it won't be a complicated thing. It may be as simple as playing a game at the end of the workday.
Every participant of this virtual team building activity for remote teams gets tiles with letters that should be combined to create words. The team that gets the most points wins.
4. Truths and a Lie

Time: 30-50 minutes
Number of participants: 5-20 people
Tools needed: Video conferencing
Rules or concept: Another simple virtual team building game for remote workers is great for new teams. It is about the way people can introduce themselves.
Typical instructions like "tell us something about yourself" bring an awkward feeling and can be uncomfortable for people. Truth and a Lie is aimed to eliminate the awkwardness and add some fun into the process.
Bring everyone to a video conference and ask every participant to tell three truths and one lie about themselves. The lie should be communicated realistically, so it won't be easy for people to identify it. Once each individual is done guessing, the truth will be revealed. The one who guessed the lie gains points.
5. Desk Photo Contest

Time: 30-50 minutes
Number of participants: 5-10 people
Tools needed: Video conferencing, a flat lay of the desk
Rules or concept:  This quick contest for remote teams is aimed at organizing teams. All your team members should have is a flat lay of the desk. They should arrange all items on a flat surface and take a picture from directly above.
The main idea of this online tem building game for remote workers is to get everyone organized, not to snap the perfect photo. Additionally, this simple contest is a good way to get individuals inspired.
6. Bucket List Challenge

Time: 15-30 minutes
Number of participants: 4 – 10 people
Tools needed: Video conferencing
Rules or concept:  You will need to run an online conference and give each team member 3-5 minutes to think about a few important things they would love to do in their lifetime. Then, everyone shares the list. If some people have overlapping activities, you can ask them to play together.
For example, two participants want to attend 10 professional courses in 2020. Your aim is to challenge them to do it and support each other. Hold them accountable by asking about their progress.
7. Online Team Building Lunch and Learn

Time: 1 hour or more
Number of participants: 5 – 20 people
Tools needed: Video conferencing
Rules or concept:  One of the most simple and effective ways to start with online team building for remote teams is to get your remote employees together on a video call and invite an expert to lead the session. You can find this expert to speak about topics like productivity, motivation, problem-solving, delegation and of course remote working.
Such a virtual team building session may last about 60 minutes, and you can schedule it at mealtime, encouraging your team players to eat during it. After all, you can also cover the bill for your team members to order food, if you have the budget.
8. Chat Channel for Posting Pets' Pictures

Time: Undefined
Number of participants: Any
Tools needed: Pets and pictures
Rules or concept:  If you work remotely, you definitely spend more time at home together with your beloved cat or dog. You can post pictures of our pets with funny faces and doing crazy things.
It will take minimal effort but it seems like a big payoff in the amount of team building it provides. You may use Slack, Facebook Messenger, or other group apps for remote teams.
9. Recipe Roundup

Time: 1 hour or more
Number of participants: 3-5 people
Tools needed: Video conferencing, recipes
Rules or concept: People are cooking and eating at home more often and this tendency relates to remote work as well.
It can be a good idea to invite your remote team to participate in a recipe roundup. It can have various themes like "best cookies recipes" or "anything your grandmama makes better than everyone else". You can assemble all recipes in a Slack channel or run a challenge where participants prepare the other recipes and post photos.
This kind of online group team building activity is mostly meant to be fun and symbolizes a strong element of communication.
10. Icebreaker Questions Challenge

Time: 45 minutes
Number of participants: 5-15 people
Tools needed: Video conferencing
Rules or concept: Icebreaker questions allow you to get to know your team members better. You may start a remote meeting by having each attendee share their name, position, and what they prefer to drink during a party.
Icebreakers are simple prompts helping to build relationships with remote colleagues and to increase the personal connections between everyone in a team. Integrating them into your meeting is a free way to do virtual team building for remote workers.
11. Remote Karaoke

Time: 1-2 hours
Number of participants: 5-10 people
Tools needed: Video conferencing, microphones 
Rules or concept: All we know about subtle delays with lag in audio and video during video conferences, however, you can try to arrange a karaoke session with your remote team members.
Assign a song to every participant or let him/her choose their own. Everyone should try to record an individual karaoke session singing the best they can.
Each team member should send the clip to the karaoke organizer, who will run a virtual award ceremony with showing the best songs and awarding prizes.
12. Virtual Book Club

Time: 45 minutes – 1 hour
Number of participants: 5-10 people
Tools needed: Video conferencing
Rules or concept: A virtual book club is a good chance to connect with like-minded people from your distributed team.
The main idea of this virtual team building activity is to organize members around reading the same material at a similar pace and to discuss feelings and thoughts altogether. You may propose professional literature, for example, the best project management books, or read and discuss fiction.
13. Movie Night

Time: 45-90 minutes
Number of participants: Any
Tools needed: Video conferencing
Rules or concept: You will need a shared movie platform and 10-15 minutes to arrange this activity. Agree to watch the same movie during the week. Then challenge your team members to share and compare their feelings about what they saw. Share your own review and get requests for the next movie night selection!
14. Fun Geography

Time: 30 minutes – 1-hour
Number of participants: 5-10 people
Tools needed: Video conferencing
Rules or concept: On the eve of the meeting, ask your colleagues to share 3-5 unusual facts or fun stories about the city, state or country they live in that are not commonly known. It is a good way to learn something new. You will improve your understanding of the place and cultural environment where your team members work.
You may also ask them to prepare and share a one-page slide or short presentation that will include a map of their favorite places in their place and relevant pictures.
15. Virtual Dance Party

Time: 1 hour
Number of participants: Any
Tools needed: Video conferencing, music
Rules or concept: Dancing is one of the easiest team-building exercises for virtual teams. Host your virtual dance as a standalone event or propose it as a quick session during a scheduled team call.
It is a good idea to make the music playing when all team members log in to a call. Any upbeat song will help to start the meeting with high energy and increased engagement.
Wrapping up
Running popular online team building icebreaking games and activities for your remote colleagues, you will quickly see the evident benefits. All the activities mentioned above will help you and your company to:
Boost trust among team members
Increase group productivity
Improve the cohesiveness of team members
Accelerate communication
The goal of team builders is to help teams prompt creativity and imagination, relax, and allow colleagues to start building trust. Online team building icebreakers and games can also facilitate connections among team members who otherwise may not speak that often.
These activities are also useful for teams that may already know one another but need a little energy boost.
How do you make a virtual meeting fun? What are your ways to build team morale remotely? Please, share your thoughts and virtual team building experiences below.