Being a Digital Project Manager: Benefits and Perspectives in 2020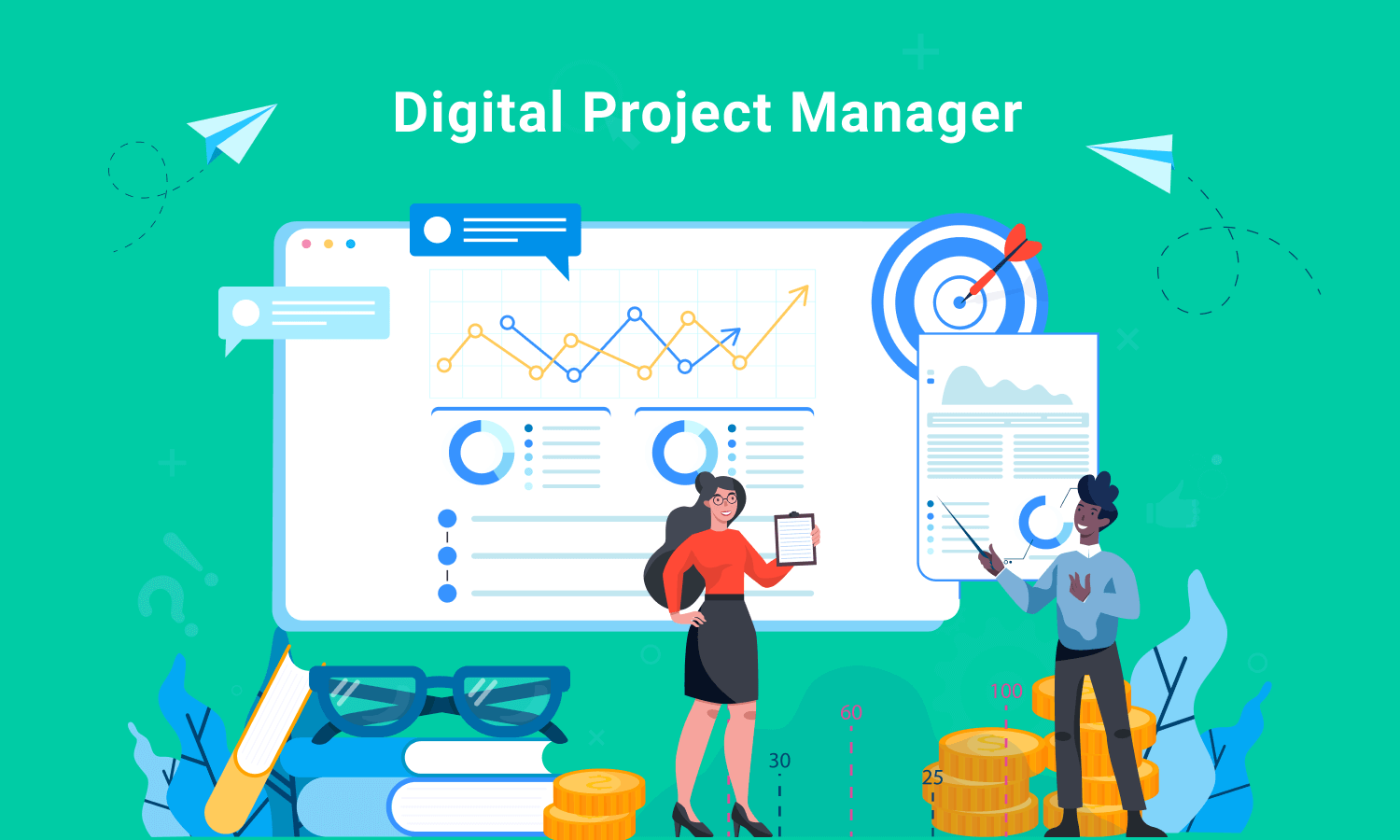 It is not a secret that the project management world has moved online. Where and how do project managers work today?
In the era of digital transformation and innovations profusion, more and more PM specialists throw away pens, paper, whiteboards, markers, and sticky notes, and equip their digital workplaces with the latest technologies and tools. 
Nowadays a lot of people are able to have access, create, and manage digital products. The most innovative companies are taking advantage of that massive audience and propose effective digital solutions. Digital project managers are the new faces in project management. Their role in various industries is becoming more and more popular. Here are relevant job search results from LinkedIn:
The goal of this post is to define the key responsibilities and powers of digital project managers, cover the most interesting online tools for their work and propose some relevant sources to improve this important and interesting role.
What is Digital Project Management?
Digital project management is a streamlined process of managing online projects from their concept to completion. These projects require budgets and a certain amount of resources as regular offline projects do. 
Digital project management involves project planning, monitoring, delegating, reviewing, and measuring results. All these are done better with the help of online project management software. Each digital project has its own goal, but the key objective is to grow business and get valuable ROI. Digital projects constantly evolve as technology and consumer behavior evolve as well.
The term 'digital' can be understood broadly. The digital management world includes delivering online projects containing tech digital data, pixels, and megabytes. Such projects require particular web technologies and the internet to deliver data from websites to mobile apps, e-commerce solutions to emails, videos to games, social networks' campaigns to SEO, and so on. It is all about delivering projects in an online world where companies and brands interact directly with customers.
How to improve digital project management?
Care about project organization. Nowadays you may find many online solutions that are more dynamic and reliable than Excel or Google Docs. Experiment and find out which is the best fit.
Track all concerns that customers have. If you want to serve customers better, document all their concerns, and clearly evaluate them. Assign them to a concrete team member to track and close.
Finally, hire a skilled project manager. You will probably be looking for a project manager with digital PM experience and training. However, do not regret if you do not find a specialist who fits that criteria. You may even hire a project manager without experience but he/she should be committed to growing and willing to get training for new challenges, approaches, toolsets, and best practices in digital PM. After all, you can motivate him/her to attend special courses for project managers or offer a must-read list of books on project management.
Who is a Digital Project Manager?
A digital project manager is responsible for planning, tracking, and deliverables of tech-focused digital projects. It does not matter if he/she works in a digital agency or leading an internal project team working on a digital product, their key goal is to make sure the project finishes on time and within budget, with no risks and with the best outcomes.
It is rather important for a digital PM to be a good communicator who thinks strategically about the big picture, not only about time frames and costs. According to Glassdoor statistics, the average salary for a digital PM is about $63K/yr in the USA.
Digital project managers ensure things get done in a digital world
Digital PMs should make sure the digital plan of action is executed according to the plan they have created. They often combine human resources (marketers, designers, copywriters, etc.) and a company's online resources (social media, blogs, eBooks, videos, etc.) to create effective marketing campaigns. 
Their goal is to convert raw digital marketing ideas into an actionable plan considering the company's strategy.
What Do Digital Project Managers Do?
Digital project managers care about flowing communication, task prioritization, checking expectations in order so every team player understands their role in the project's success. They create project roadmaps and work on resolving issues to ensure the project stays on track.
Key responsibilities of a digital project manager
There are no two jobs that are the same, however, most digital PMs share the same duties:
Create project plans and estimates
Organize project meetings
Assign digital project tasks
Facilitate team communication
Manage all the digital project processes
Prepare project scope, schedules, and budgets
Manage the workload of the entire team
Provide project status reports
Manage relationships with stakeholders
Contribute to customers' proposals
Assess and evaluate project success
What are the types of digital PM roles?
Digital projects can cover various areas. Here are some most typical types of projects digital project managers could work on:
Software development
Mobile applications development
Digital marketing campaigns
Website design
UX/UI design
Content strategy
SEO strategy, etc.
E-commerce strategy

What skills are needed for digital project management?
Some of the digital PM skills are acquired through basic collaboration and work experience. It is about such soft skills as communication, planning, organizing, time management, resource management, delegating, and so on.
In order to stand out against the competition, it's better to attend special digital project management courses and certification programs. 
The skillset of every manager in the digital world is different, however, here are some basic skills and abilities you should pay attention to:
Understanding basic project management methodologies
Collaboration
Strong communication 
Presentation skills
Copywriting and editing
HTML/CSS knowledge
Social media
Attention to details
Organizational skills
Multi-tasking
Prioritization skills
Reporting and analytics
Ability to manage cross-functional teams
Ability to facilitate meetings
Simplifying complex workflows
Tech-focusing
What are digital project management online tools?
Robust digital project management tools are designed to assist individuals and teams to effectively organize work and manage their projects. Some of the tools can be purchased online and some can be even used for free. Generally, such software contains the following functionality:
Task management (assigning, scheduling, tracking, sharing, etc.)
Resource scheduling
Prioritization
Time tracking and reporting
Collaboration and communication functionality, etc.
Mind maps
Here some great examples of powerful online software for digital project management:
Hygger
ProofHub
Workzone
Paymo
Monday
Ravetree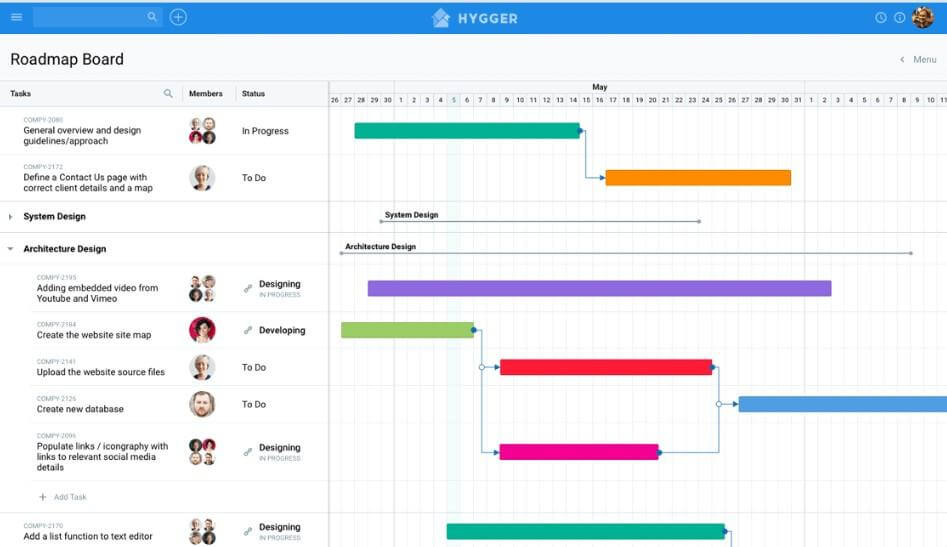 Now when you are aware of the digital PM roles basics, it's time to get some relevant tips on how to improve this role and get on the new professional level.
Digital PM courses
Project management certifications
Books for digital project managers
Takeways
A digital project manager is a new and important role that s responsible for projects covering development, marketing, and design functions. Digital PMs are among the best-paid professionals in any industry because of their wide-ranging responsibilities and powers. 
What does being a digital project manager mean to you? Feel free to share your experience and thoughts in the comments below!