List of the Best Project Management Blogs Worth Your Attention in 2020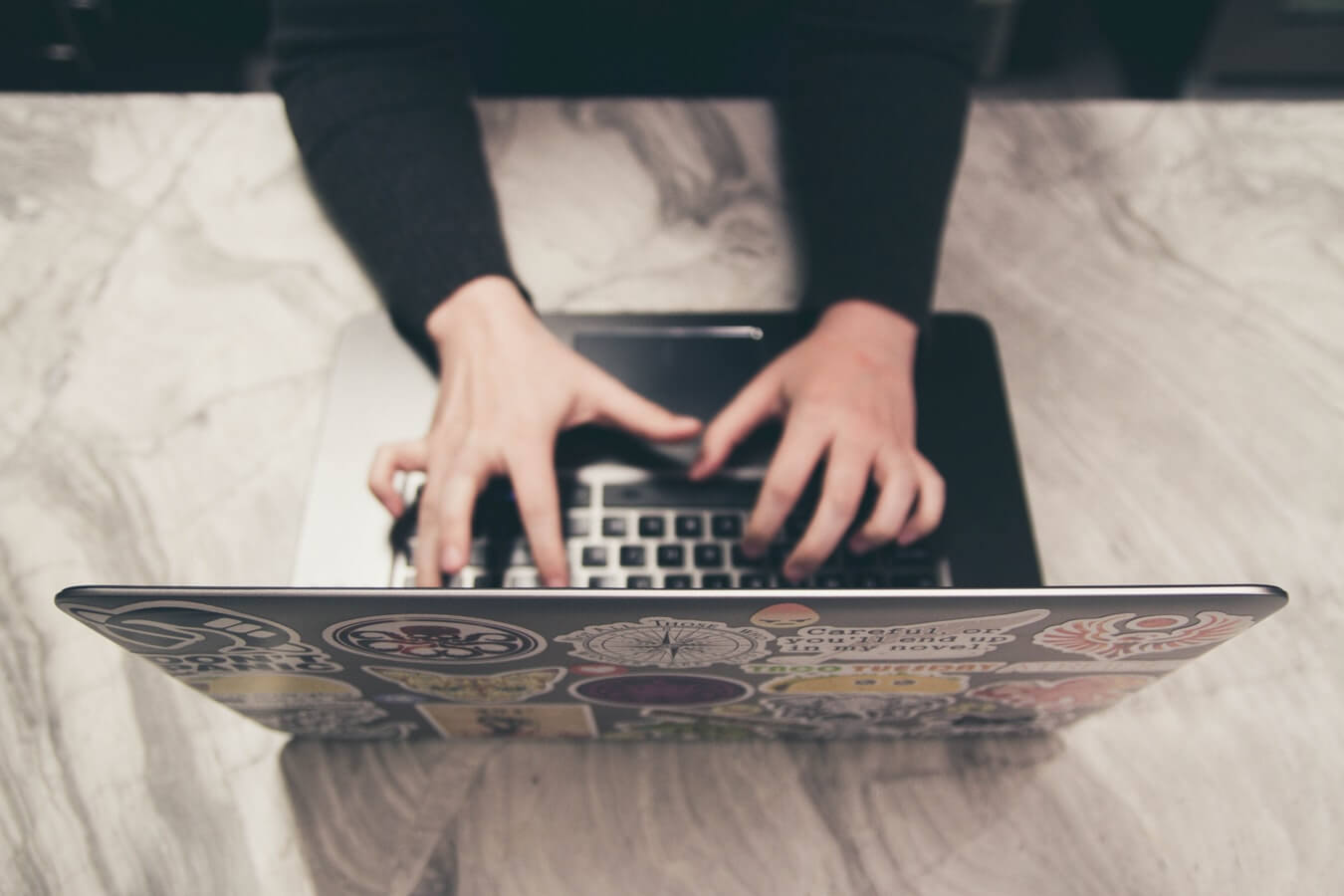 In the age of informational technologies, we are surrounded by numerous online blog tutorials, tips, tricks, and all kinds of guides on almost any topic. 
Project management is also an area that you can study by browsing blogs. There are so many highly professional and low-quality online resources today, but we tried our best to collect our favorite project management blogs actual in 2020 and put them all in one place.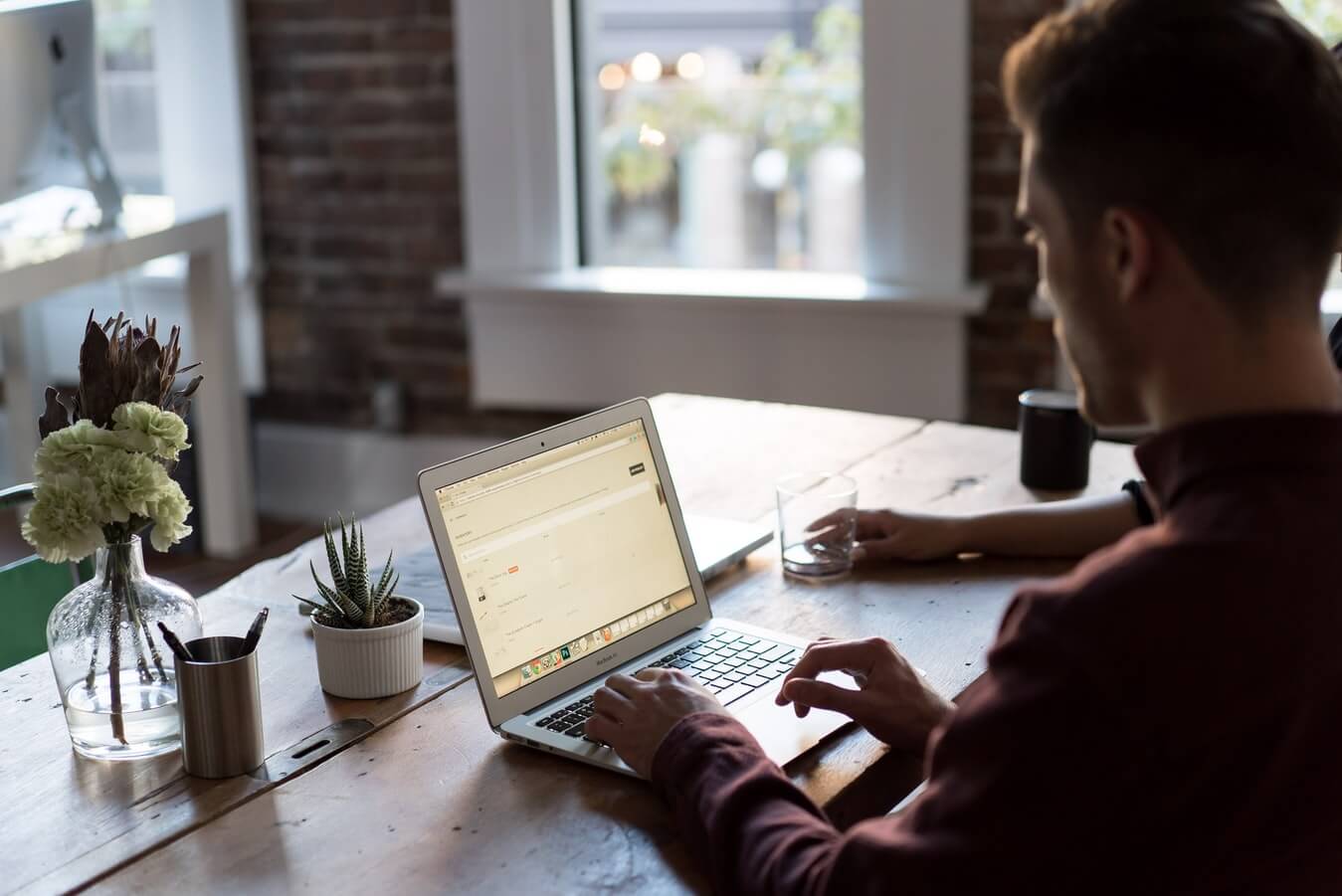 Project management is the domain of knowledge although some time ago it was just a compilation of few basic principles. 
And you know, relevant blogs really help project managers to stay updated with the latest news, tools, methodologies, approaches, processes, and much more through their publications. 
So, let's get some details about 13 best blogs about project management that rock in 2020.
Best Project Management Blogs

ProjectManagement.com
The ProjectManagement blog will definitely suit you in case you are looking for something more than just a blog.
The preferable benefit of this blog is that you can start a discussion, connect with other PM experts, and always be informed about current project management trends. Here you will find useful articles to prepare for your PM certification exams.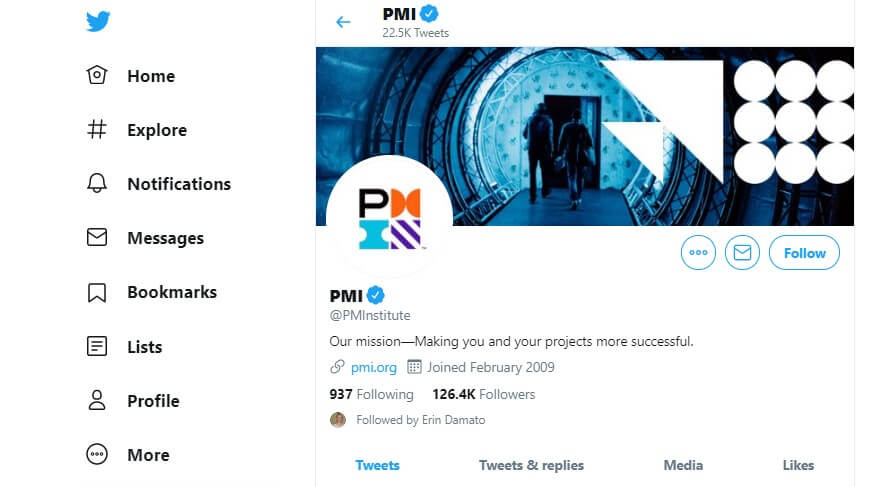 Project Times
This is not a usual blog in the traditional sense. Project Times is a web-based magazine dedicated to the entire world of project management. Reading this magazine, you'll get the latest PM news and trends, as well as interesting insights from project management professionals from all over the world.
The blog will be useful for young PM talents and project managers without any experience. It will assist everyone who looks for a job.

Project Management Tips
This blog covers every aspect of project management from scope management to risk management. But if you are expecting humor and light info, then you are out of luck – here you will fond only valuable advice and serous content. 
Although the blog looks a little bit formal, the posts are interesting and insightful anyway. Here you will also find cool guest posts from other blogs and project management experts. The content variety of this blog ensures that you will not get bored with it.

The Lazy Project Manager
This blog is run by the famous author of two best-selling books on productive laziness – "The Lazy Project Manager" and "The Lazy Winner".
Peter Taylor created his blog for project managers who may be working too hard in their field. He proposes easier ways of getting projects done while balancing work and life. This blog will appropriate you in case you want to achieve more with less.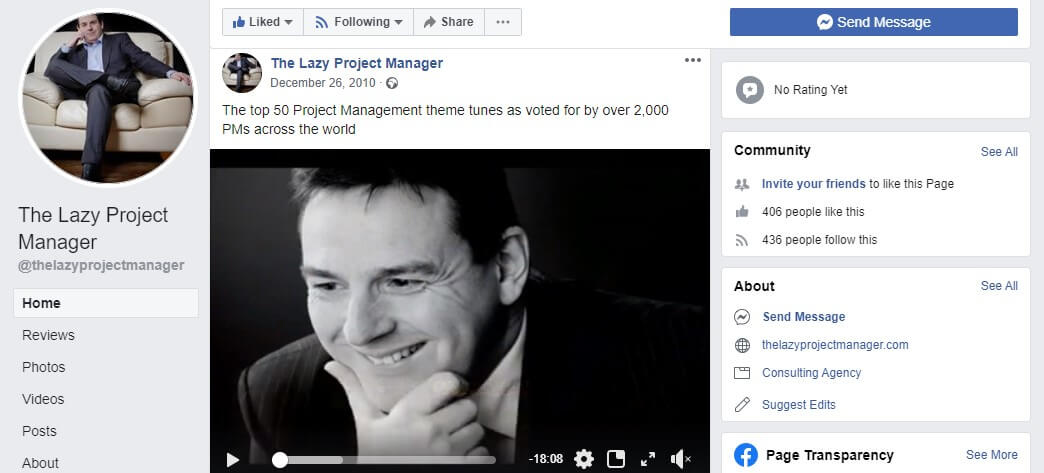 Brad Egeland's Blog
The author of this insightful blog has many years of project management experience behind his back and more than 4K business articles in his professional portfolio.
Many of his articles cover the key project management topics and provide you with something to think about. Additionally, you will get short video snippets that will provide you with useful project management tips.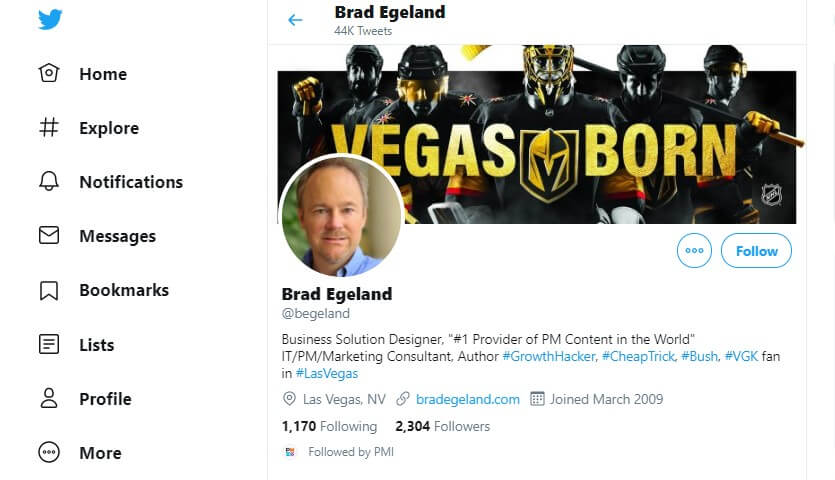 The Project Management Hut
If you are tired of reading boring and cheesy stuff on project management, then Project Management Hut has something that will bring a smile on your face. 
This blog covers almost everything related to project management – from Agile project management, PMBOK to change management, and more. If you are looking for specific niche content, then this blog is a real treat.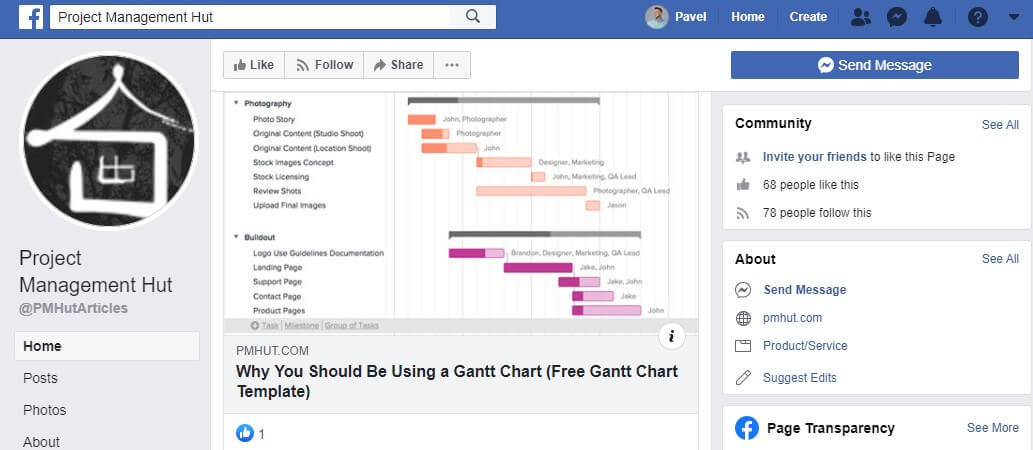 Girl's Guide to Project Management
"You manage projects and sometimes the textbook instructions don't work in the real world. You're in the right place!" – with these words, the author, Elizabeth Harrin, begins her blog.
She is a recognized expert in project management and the aim of her blog is to communicate project management from a woman perspective. The author decided to begin her blog after the realization that there were not enough women to write about the PM world.
The blog will be helpful for people, especially women, to deliver projects confidently. You will read the latest news, reviews, updates, opinions, and current project management events.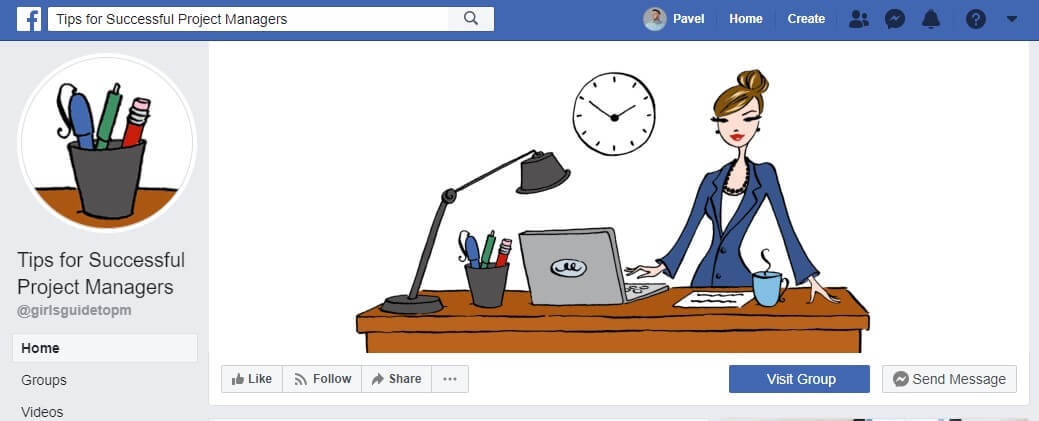 TaskQue
TaskQue's blog contains everything you need to enrich your knowledge and PM skills. If you are a fan of infographics, want to learn the basics of project management through guides, if you prefer tips and tricks articles or want to read PM professionals interviews, this place is right for you.
The plethora of topics it covers (from project management methodologies to task delegation) make this blog an interesting read.

Ron Rosenhead blog
Ron is an expert with more than15 years of experience in project management and risk management issues. He is also a trainer, coach, and consultant. His blog provides a wealth of resources for project managers from any industry from the IT sector to healthcare project management. 
In this blog, you will find unique ideas and insights that came right during work.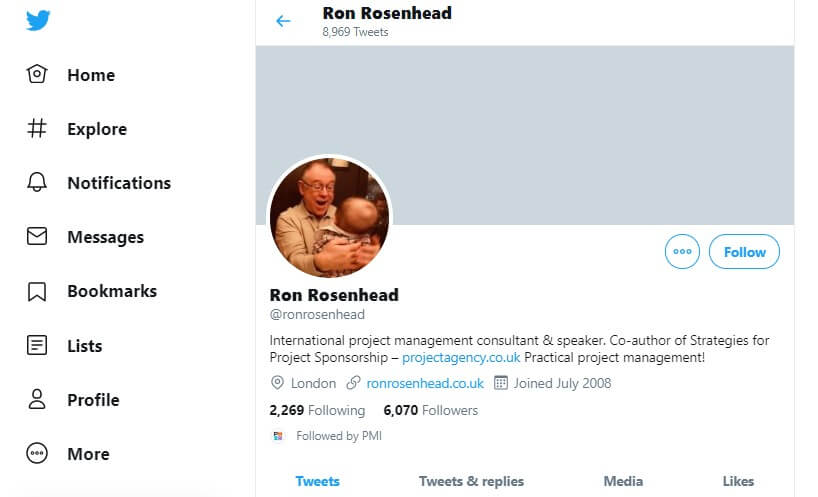 Guerrilla Project Management
This source provides a unique perspective on project management and related areas and topics. The author of the blog, Samad Aidane defines his mission as "bringing together thought-leaders from PM, organizational change management, psychology, social science, and neuroscience to share their insights".
This project management blog will help PM professionals in improving their skills and abilities, enrich their knowledge, and manage risks effectively. After reading the posts provides, you will be able to make your personal and professional lives better.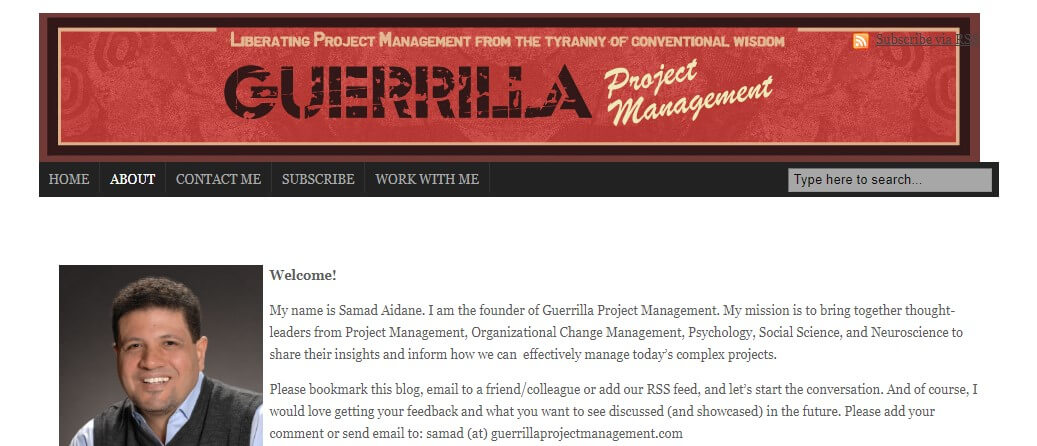 ProjectSmart
ProjectSmart will quickly enrich your knowledge base with useful how-tos, tools, free ebooks, and many more. You will get unique content from industry leaders and a helpful glossary of project management terms. This blog will also suit everyone who is studying towards becoming project managers.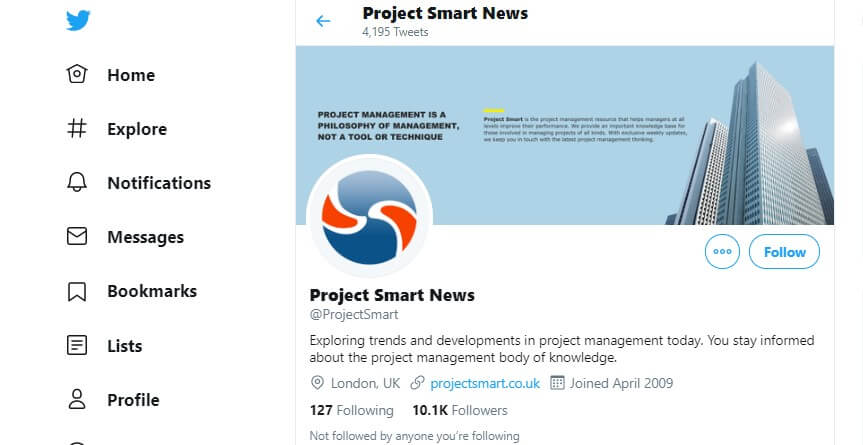 Project Bliss
In her blog, the project management expert, Leigh Espy shares actionable tips, practical insight, and motivational articles that will help you navigate project hurdles and lead your team to success.
Project leaders and team members would benefit from this content provided by Project Bliss. If you want to increase your PM focus and deliver high performance then this source is right for you.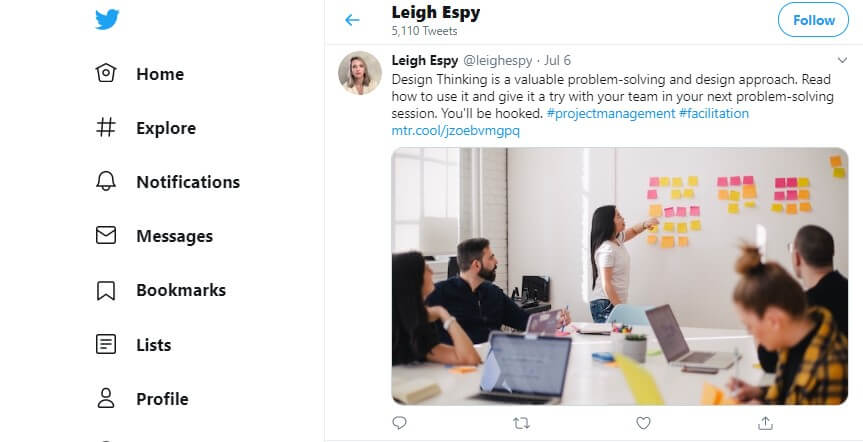 Hygger blog
Yes, we would have done wrong if we had not recalled our own universal blog in this review. Hygegr blog is another invaluable resource for information, industry news, and project management career advice. Whether you are a young project manager with no experience, student, or an industry guru, this blog is a good informative and handy helper.
Here we cover the most related and actual topics, share the latest project management trends and opinions, provide tips, review professional tools, post success stories, present Hygger updates, and many more.
You will get more about project management, Agile, conflict management, productivity, communicating with stakeholders, and so on and so forth. Follow us! ☺