Key Advantages of Marketing Roadmaps for Achieving Companies' Success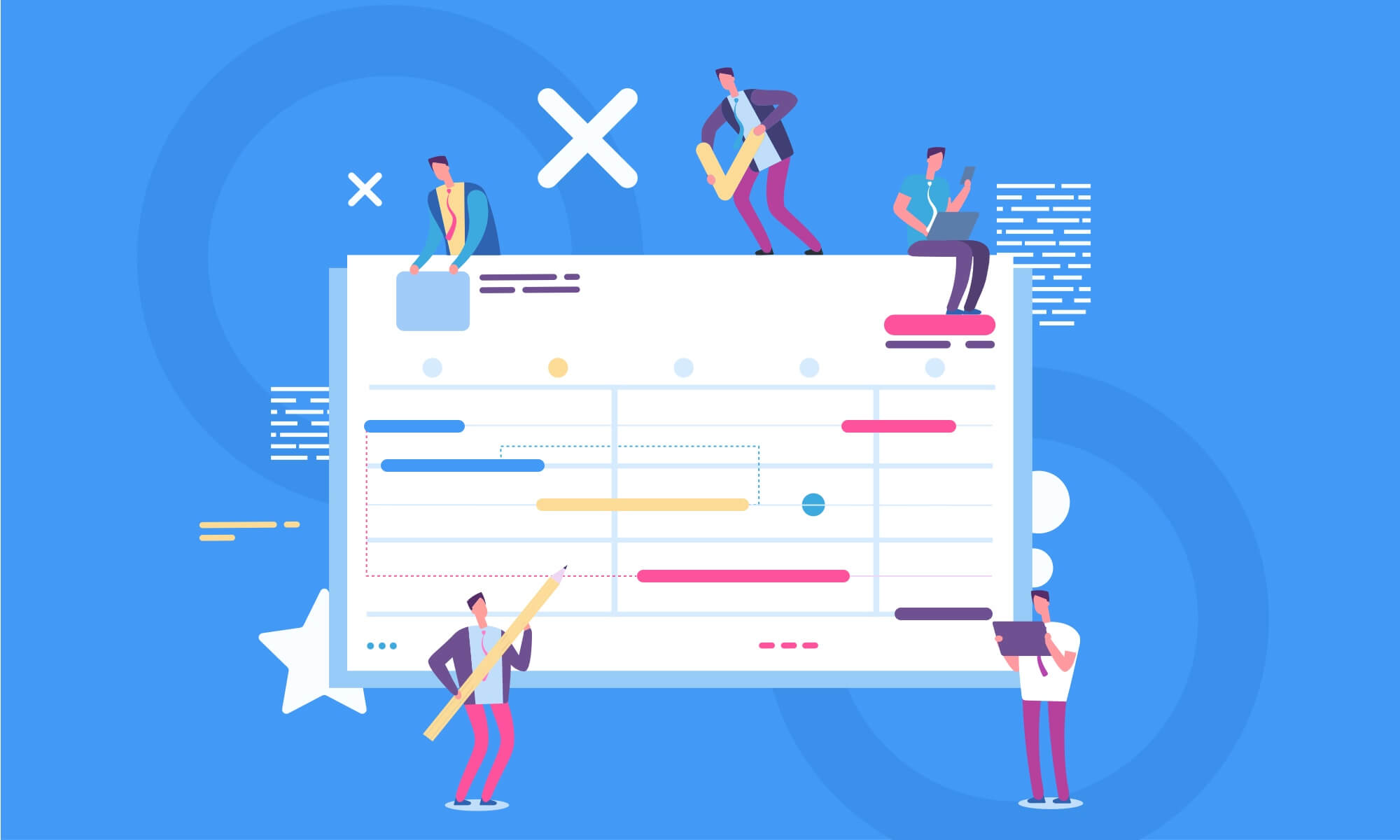 In marketing, any global strategy and a separate initiative should be detailed and well planned. It's better to visualize any idea at the start – this is also a well-known fact.
Fortunately, today marketers have the ability to visually represent their tasks and track them. Multi-level marketing roadmaps are helpful here.
First of all, a smart roadmap visualizes marketing issues and helps to track each step so nothing can be lost. Besides, it helps to avoid distrustful questions from the top management and a lot of clarifying questions from the team.
Each task is preceded by clearly defined goals. Whether it is posting the first content on a blog or launching a new product in your company. Marketing tasks without clear visualization have low chances of success.
Today a product launch roadmap is crucial for marketing managers because markets, technologies and customer behavior can change almost every day. And when everything you need for an operative reaction is before your eyes, the risks become less horrible.
A roadmap is a strategic tool for a marketer
A marketing roadmap is a clear action plan that describes the main stages of product development, as well as the means of achieving them. It is often visualized with the help of a special tool or service for product management.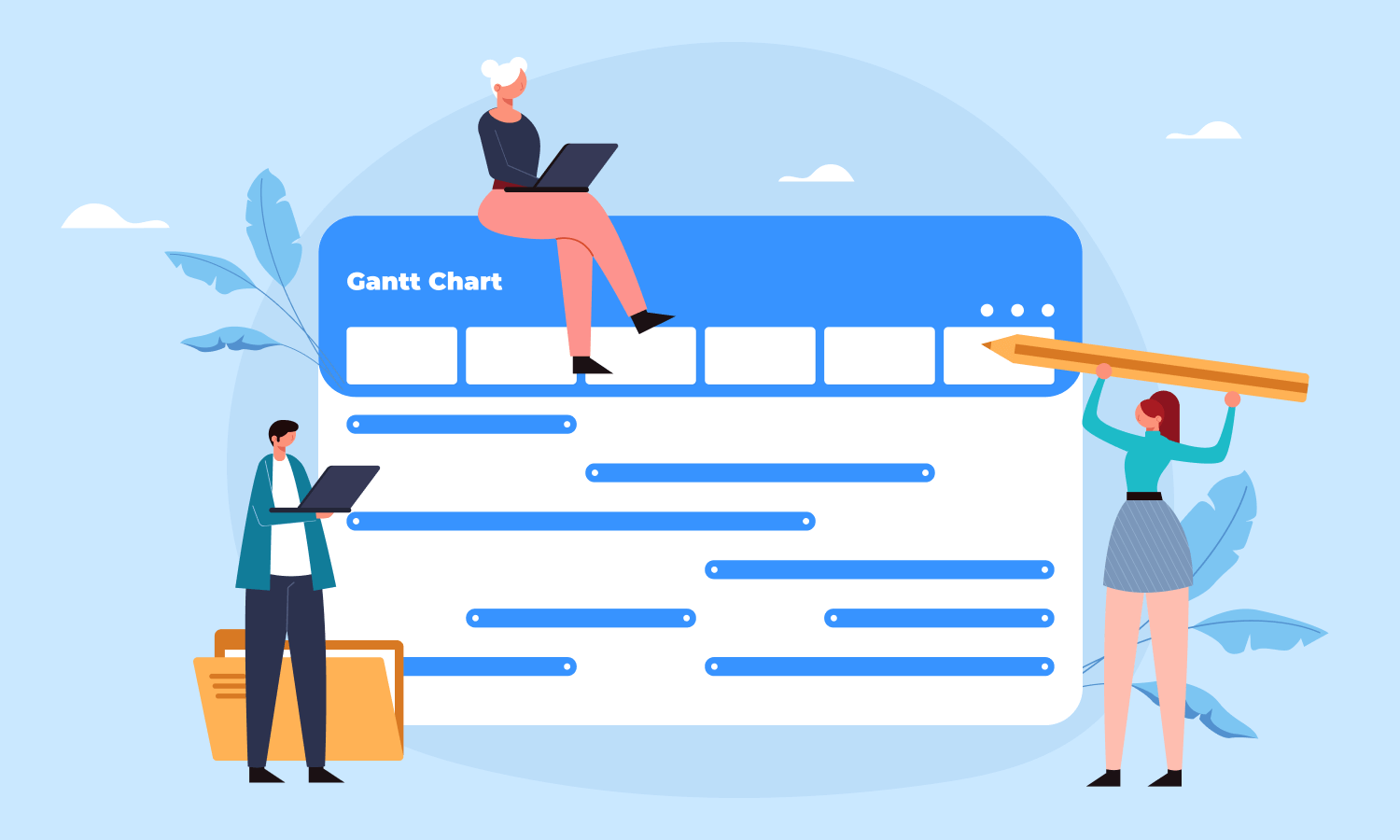 What can marketing roadmaps include?
A marketing roadmap implies great opportunities because it can include both global long-term strategies, and smaller tasks, simple or difficult to execute. Here are some examples of marketing initiatives planned in a roadmap:
A new product launch campaign

Participation in the industry conference

Participation in the international exhibition (booth concept and design)

Creating a strategy for social media

Optimization of conversion rates

Rebranding campaign

The opening of a new branch.

Testing the new content calendar

Cross-promo campaign with partners

Management of smm-strategy of the company

New metrics testing (for example,

Pirates metrics AARRR

), etc.
For example, the task New Product Launching can be quite large and complex and include a wide range of interrelated tasks and individual projects.
The product launch plan is indispensable: it helps marketers or product managers to visualize a strategic overview of all launch steps. A time-bound roadmap helps to inform all team members about what they need to do at each stage of product launch.
This is a multi-level overview of the product release responsibilities for the marketing team from design and branding to sales and post-sales activities.
Thanks to this strategic visual presentation, a marketer can quickly identify potential threats before they become irreversible problems.
One more example – a marketing roadmap for tasks related to digital strategy. It is a valuable asset for a marketing manager since all digital tasks are better to visualize anyway.
In a marketing roadmap, this task can be broken down into parts related to content creation, paid /organic search, email marketing, and social networks.
The visual roadmap provides marketers with a clear picture of where and how the company invests, when specific stages of investment begin, where they will intersect, and so on.
The simplest template of a roadmap can be created in Excel. Here is the preparation of the marketing department for the opening of a new company office:

Here is the example of tracking subtasks for the marketing department's preparation for the global industry exhibition, visualized in the roadmap by the platform for product management Hygger.io:

It's quite easy for the head of the marketing department and the product manager to schedule timeframes for the booth design, printing outdoor advertising, create a landing page, cooperate with partners, etc.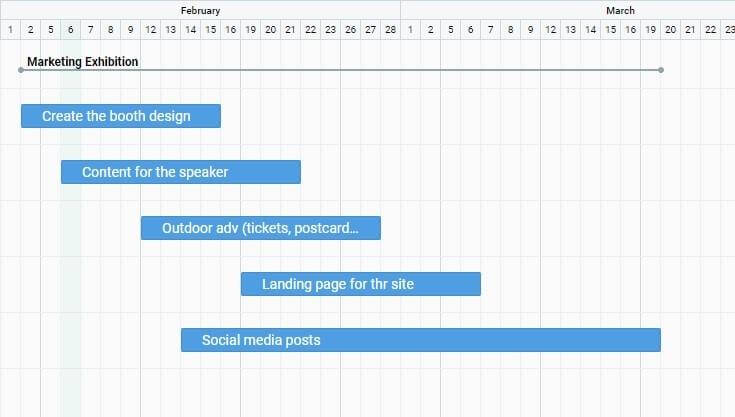 Easy as pie: how to visualize a roadmap and track marketing campaigns without unnecessary actions?
Marketers from different industries trust Hygger because the platform allows being in close cooperation with product managers and synchronizing all the joint activities. To get started with the cross-functional Hygger roadmap, you need to do the following:
Set the goals

. Like any useful marketing roadmap, Hygger Roadmap starts with a clear plan and key goals for the team. When goals and tasks are defined, you can create a group.

Create a group

and add all the scheduled tasks, clarify their timeline, setting the beginning and completion of each task.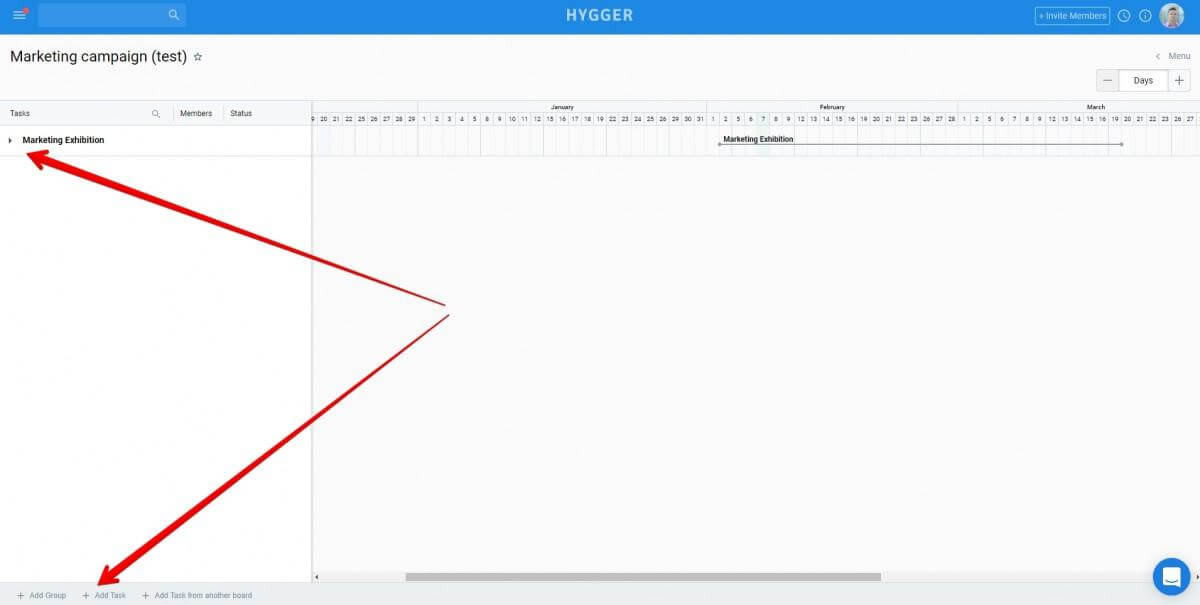 Add members

to the group. Your tasks will be available to an SMM-specialist, content manager, BTL or PR specialists, designers, advertisers, etc.

You can

add tasks from other boards

in Hygger roadmap.

Finally, you can

share the roadmap

with other team members or stakeholders.
It looks quite simple and convenient, isn't it?
Well, how does a roadmap help you solve marketing problems? Perhaps some pitfalls make you doubt the usefulness of roadmap in marketing. Please, share your experience in the comments.