What are the Key Responsibilities of a Scrum Master?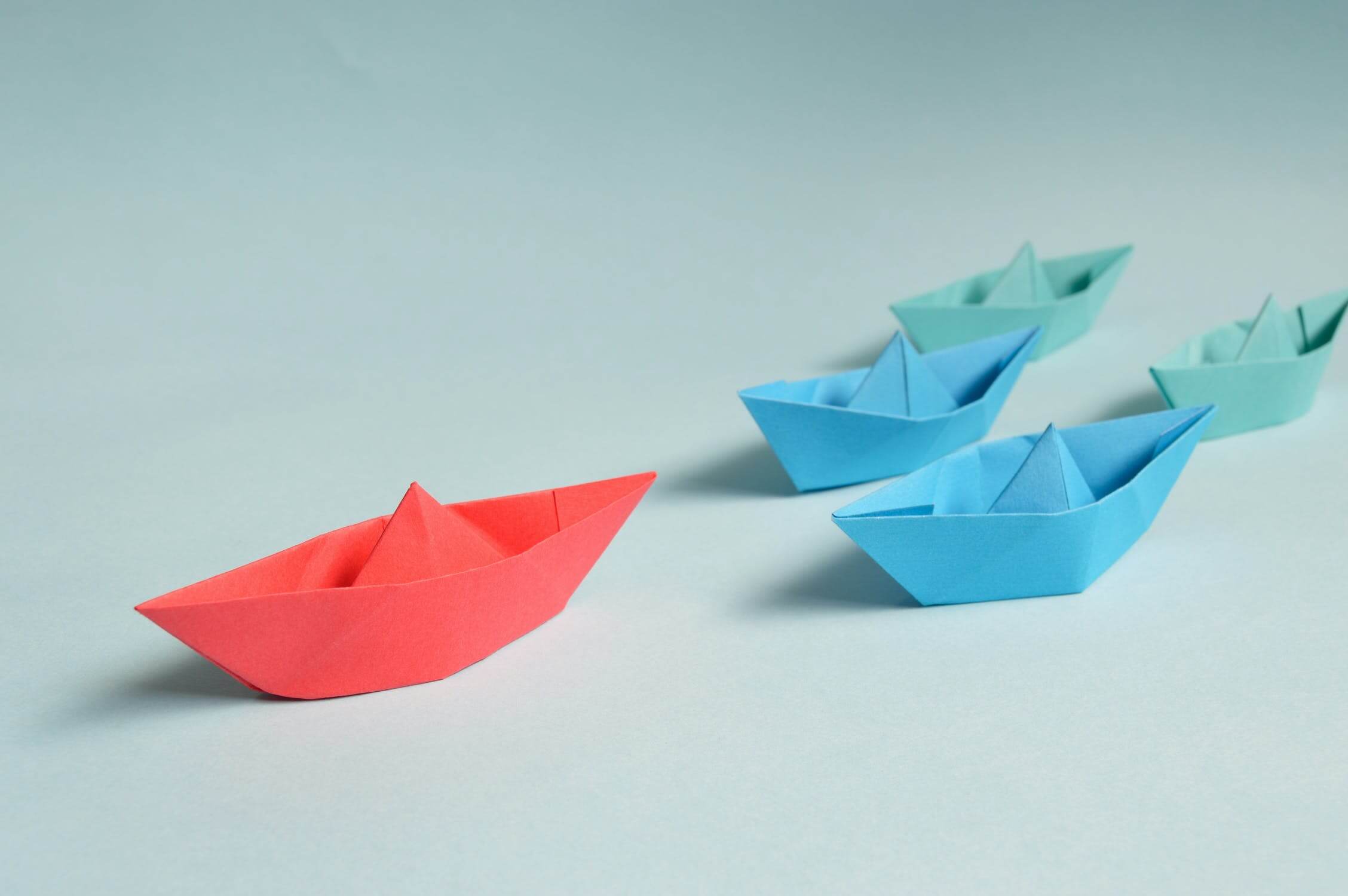 It's impossible to imagine any successful Scrum teamwork without a leader, Scrum Master. This person resolves impediments and control all the Scrum processes.
What is a Scrum Master?
Scrum Masters make sure that the day-to-day operations related to software development are performed efficiently. They build strong relationships with product owners and the users. They are also in charge of tracking progress and perform reviews.
In this article, we combine the key responsibilities and duties of a Scrum Master and try to estimate his/her role in Scrum projects implementation.
Scrum Master job description
The description of a Scrum Masters' job should be better understood with their main responsibilities and duties. A Scrum master is usually a full-time position. Generally, there are no travel and business trips involved with this job.
In Agile software development, Scrum Master is quite a challenging role, as this person should always care about the team and total functionality.
A successful Scrum Master is a real source of inspiration for the whole team, he increases the team efficiency and motivates team members, argues for changes that will ensure quality and timeliness.
Scrum Master Salary
Nowadays Scrum Master is a highly paid role. The average pay for the SM job is $82K+ per year.
Professional experience plays the key role in their earnings. In fact, pay by experience has a positive trend. Here's the statistics, provided by Payscale.com: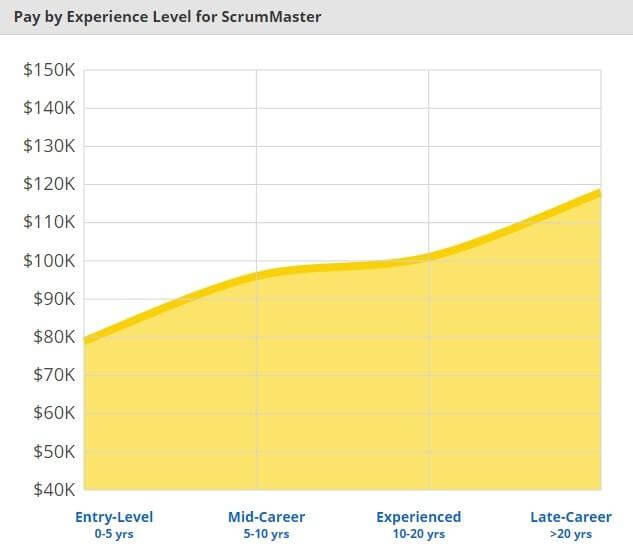 What are the responsibilities that make Scrum Master the real Master?
Scrum Masters facilitate daily Scrum meeting and sprint planning. They are also responsible for retrospective meetings.
Scrum Masters are open-minded and communicative people. Their responsibility is to keep healthy communication, as it is an effective force, which holds the team together. They should know everything about team collaboration and problem-solving activities.
Should be aware of popular Agile methodologies and practices and be good coaches. It means that they can coach individuals and interaction over processes and tools.
They possess conflict resolutions and arrange a conversation by focusing on scrum values.
They forecast the number of deliverables possible in an iteration.
They need to be experts in estimation and planning activities and know how to create practical and reliable plans for the projects.
They should be helpful in goals clarifying and advice actions to achieve them.
Scrum Masters should always care for their team and shield team members from outside distractions and interferences.
They should be able to track and remove impediments timely.
Finally, the effective Scrum Masters are the servants: they serve their team members first, before considering about themselves.
If combining all these responsibilities in one puzzle, it becomes easy to understand the main duties of Scrum Masters:
Manage all the Scrum process and coordinate with the team according to the Agile methodology.
Permanently improve the efficiency of the development team and facilitate team members for better creativity.
Remove all impediments.
Schedule and arranged daily meetings, demos, decision-making processes, and retrospective meetings.
Assist a product owner to maintain product backlogs in good shape and make them ready for the next Sprint.
How technically skilled should Scrum Masters be
Scrum Masters should have strong knowledge of Agile methodology and popular, understand the difference between Scrum and Kanban, know the advantages of Extreme Programming, and so on.
Be advanced coaches for the team and teach how to follow Scrum.
Understand the basics of iterative and incremental development.
Be successful Scrum theorists, know the general rules and practices as well as the other Agile approaches, like Kanban, FDD, Crystal, XP, etc.
Scrum Masters should also have basic knowledge of software development processes and procedures to understand developers' needs.
Should have knowledge of Agile techniques, artifacts, and practices such as writing user stories, testing, Automated Testing, Continuous Integration, TDD, Pairing, Agile Games.
Be able to deliver the product on time.
Know the most appropriate metrics and incremental delivery.
Know how to manage and groom a backlog.
Takeaways
Summing it up, we can define the main points:
Scrum Masters take on the leadership, administrative and coaching roles that make Scrum development possible. They ensure the Scrum process does not impede team progress. They act as a buffer between the team and process overhead.