Developing a Schedule Management Plan: Essential Components and Milestones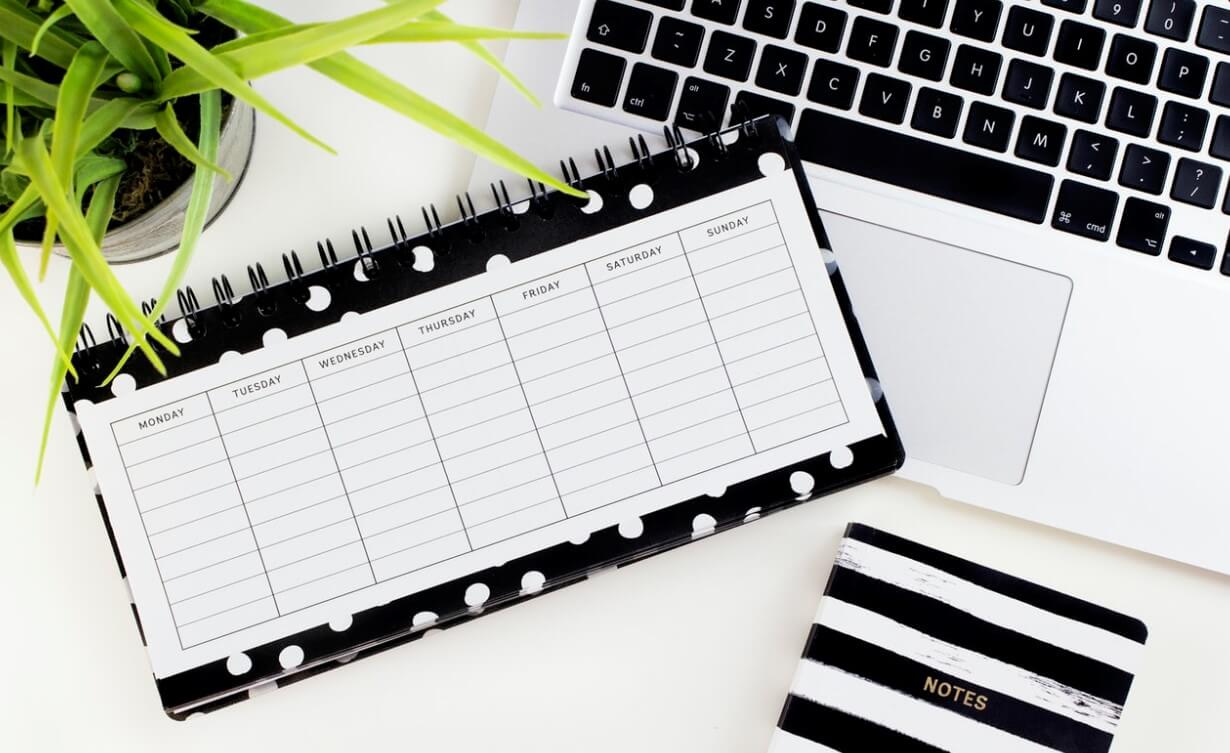 Time is an expensive commodity that cannot be bought. That is why any project requires a clear or at least approximate schedule, which takes this time into account. 
It will ensure that things do not go haywire during the project lifecycle. Creating a project schedule is not an easy process. It involves figuring activities, defining their sequencing, setting milestones, and writing a project schedule management plan. 
What should the schedule management plan include? What is the value behind having this document? Let's figure it out right away.
What is the role of the project schedule?
We can say that a project schedule is a roadmap. It determines how your project will be performed. The aim of this schedule is to provide a team, sponsors, and other stakeholders with a clear picture of the project's status at any time. 
What are the project scheduling advantages?
There are some evident benefits of project scheduling:
It helps with tracking and communicating progress.

It guarantees that everyone is on the same page regarding tasks and deadlines.

It assists in highlighting issues and concerns (for example, a lack of resources).

It helps to define task relationships.

It helps to track progress and note issues early.
In order to define the approach, your team will use in creating the project schedule, you will need to write a schedule management plan.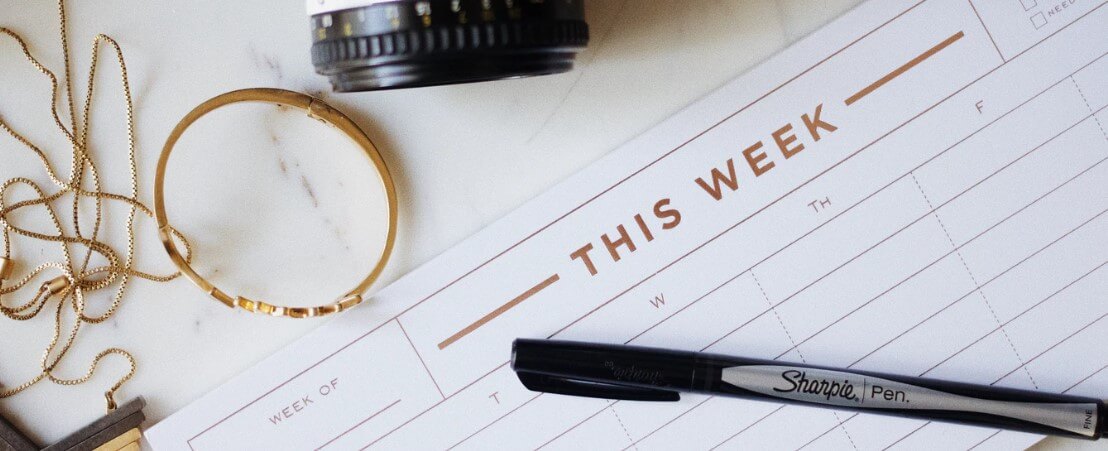 What is a Schedule Management Plan?
A well-composed project schedule is a reliable management tool that assists project managers to define the start and finish points for every single task in a project. It provides a graphical view of how long the project will be last. In other words, the schedule management plan is aimed to ensure the timely completion of your project.
Before performing your project, you have to consider some essential issues and think through several points, such as:
A certain approach to plan schedule

All the people should be involved in the scheduling process

The usage of all organizational procedures

Available scheduling tools

A particular method for controlling the project to manage possible deviations
According to the Integration Management conception, the schedule management plan is a part of the project development plan process.
Often project managers miss on this important aspect; however, preparing an actionable schedule management plan is their direct responsibility.
What is the goal of the schedule management plan?
An effective schedule serves as a guiding map for a project. The process of schedule development can be compared with preparing a project in itself. It meets the terms of a project including having a temporary nature, with a starting date and fixed ending date, defined goals, and numerous parties participating in the project. 
It is critical to make the purpose of the schedule suit the execution strategy. It may contain a need to protect budget control, change management control, detailed management usage, resource control, owner and third-party coordination, etc.
The goal of developing a schedule management plan is to guarantee that the actual development of the schedule is guided by the well-defined process that will ensure an effective organizational structure.
What is included in a project management plan?
As we have outlined above, the major output of the plan schedule management process is a schedule management plan. Now it is time to list all the items that must be included in this plan. 
So, what are the components of the schedule management plan?
Roles and responsibilities.

Your smart plan should contain a description of all the roles involved and their ability to access the project schedule. The key role belongs to a schedule owner who can be considered a project manager. Normally he/she updates the plan. Sometimes it can be a project administrator who makes the initial schedule updates based on the project status reports. Typically the schedule is not considered confidential, so anyone can read it.

Update frequency

. It is very important to describe the timing of schedule updates. Often, managers update the schedule on a Monday morning. It is recommended to update it weekly.

Progress feedback

that describes how the schedule feedback is delivered. The team member status report may contain this info as well.

Review of changes and approval.

You have to define the process required to evaluate and approve the proposed schedule changes. It should reflect the authority for accepting and approving changes to the schedule.

Required tools

. You should choose and describe

project management software for scheduling

that will be used on your project. Add the info about who will have access to this tool and what exactly people can do with it.

Reporting.

The plan should also contain info about the types and names of reports you are using to manage your project as well as who will receive them, the frequency of the reports, and so on.

Schedule integration.

Every single project keeps an independent schedule, however, in some cases, your core schedule is the result of a roll-up of other underlying schedules. The schedule can be also integrated and rolled up to a higher-level program or portfolio schedule.
Plan and Schedule With a Flexible Roadmap
If you want your schedule management plan to look nice and understandable, you should apply a handy and flexible scheduling software capable to help you with project planning processes, visualization, and sharing your project schedules.
Hygger offers robust functionality right for this purpose! Create and share beautiful product roadmaps, compose your schedule management plan, outline strategy, releases, and features.
Hygger allows choosing cozy templates to save your time and share roadmaps with your customers or stakeholders.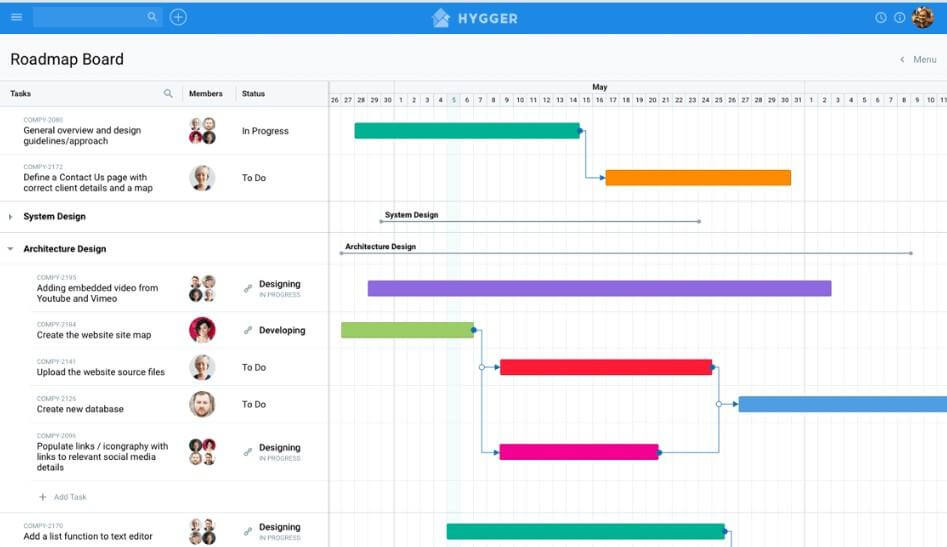 Conclusion
Do not doubt to pay enough attention to preparing a schedule management plan. It is one of the most significant inputs into the project management plan.
Make sure the production of this plan is a structured and documented procedure. It should encompass all the necessary info to expedite the schedule development process and guarantee that the end outcome is appropriate for your project needs.