Project Plan Template: Step by Step Outline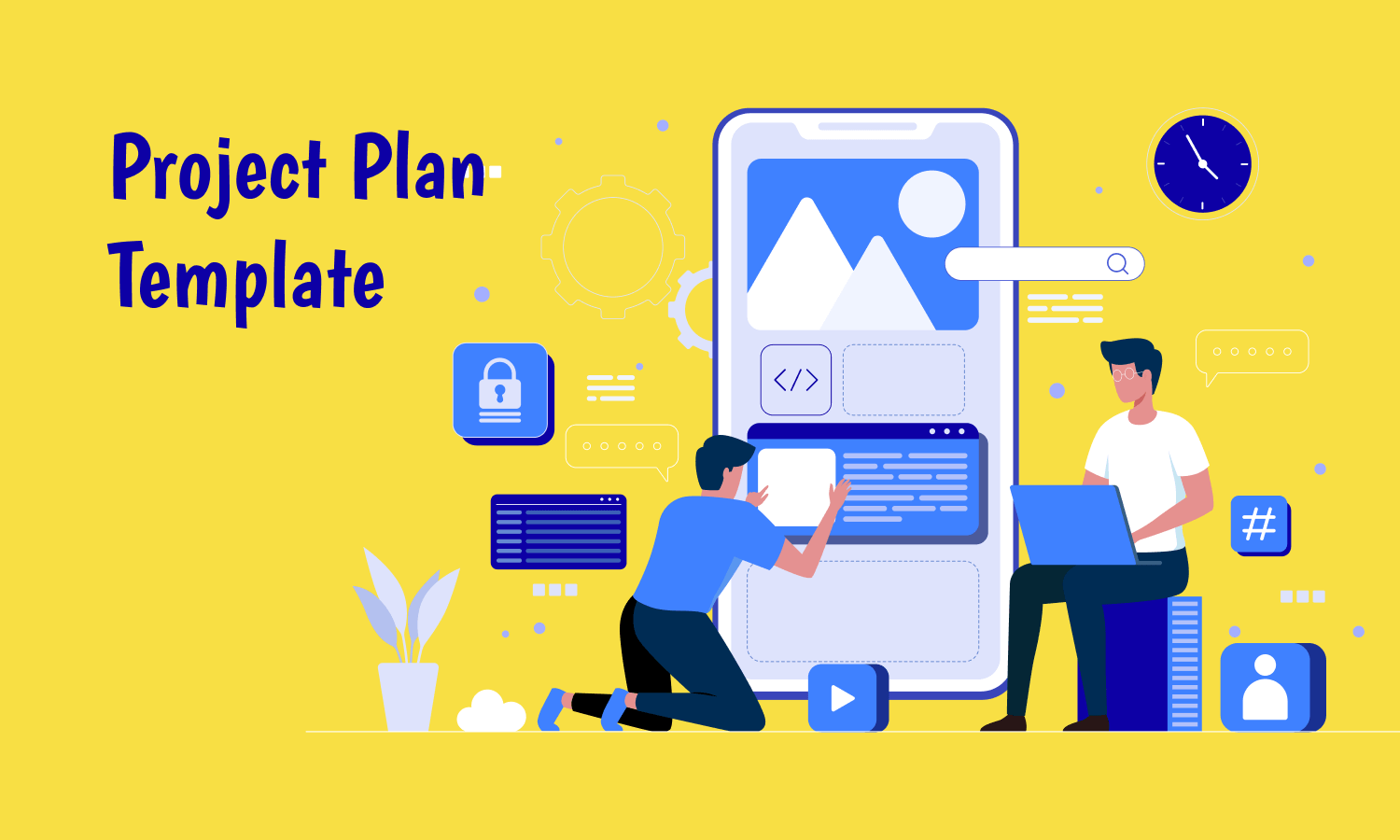 Anyone who starts a new project of any scale and type wants to get a masterpiece as a result but not headache and frustration.
Thinking about a project planning template, it's critical to understand and visualize the lifecycle of the project. Any project begins with a problem that you need to solve. After defining this problem and answering basic questions, a possible scenario for solving the problem is developing.
Modern reality dictates to create a project plan with the help of smart and powerful software specifically designed to meet the needs that project managers face.
Hygger.io proposes a full set of brilliant features that ensure that everyone can create, manage, and access a great project plan and get amazing results achieved.
What is a project plan?
A project plan is a set of processes aimed to ensure that deliverables are completed and given to the final customer. When you initiate developing such a plan, you should be certain that all your goals are met and that all project stages will be tested properly.
A project plan may be visualized with the help of different documents that are created to keep track of tasks and elements. Such planning includes the project scope, working schedule, planning resources, and the docs with financial info.
What is project planning?
Project documents relative to the plan are used to direct all project stages, while project planning includes the time spent.
When we plan any project, we focus on the initiation, combining team members, creating and managing a budget, scheduling time, choosing appropriate project management software, securing other needed resources, etc.
In Hygger.io you will find all required tools and features to make sure that your project is on track, it reaches goals and gets the intended deliverable.
What is a project plan template?
How do you like to create a project plan?
A project planning template (as other planning templates, for example, a marketing plan template or a roadmap template) can be as simple or as complex as you wish. You may use even Excel, apply a static timeline or try all opportunities of Gantt charts that are helpful in planning and reporting progress as a project changes.
Gantt chart-based software provides dynamic horizontal bar charts to visualize a project schedule and share tasks with stakeholders to communicate project status.
Let's dive into the basic stages to create a simple project plan template with the help of an online tool.
Consistent steps to prepare a project plan template
1. Defining the scope
Every project plan template is created with keeping in mind the project scope and deadlines. It provides all stakeholders with vital and relevant information. You should initiate this plan not as a dry document and represent it to everyone involved.
Remember that an effective plan is the detailed story of your project. In fact, your project plan template should determine your approach and processes your team will use to manage the project to scope.
2. Making research
The initiation of a project plan should be based on research. Before creating a project plan, you should be sure you know all the facts. It is about scrutinous work with documents and communication relevant to the project.
It's better to have a printed version of the scope of work and visualize all details that come along with it. Thorough research will help you to set the goals of the project.
3. Highlighting the toughest moments
At this stage, it's rather important to spend time with the main clients and ask them some challenging questions before creating the plan. This act will show that you care about the project and want it to run smoothly from the very start.
Do not hesitate to ask the following questions:
What are the project deadlines?

How should the result look like?

How are you going to attract feedback?

Are there any dates when you will not be available?

Does your team have experience with a project like this in the past?

Are there barriers that may prevent the project from being successful?

Are there preferred channels to communicate and a desirable

online project planning tool

?
4. Drafting
Now you have all the required answers to the tough questions and it's time to think about the tasks that are outlined in the scope of work and try to come up with a project planning by drafting something on paper, for example.
Your initial sketch may look rough and like a work breakdown structure but at the same time it should include deliverables and the tasks, approval processes, tasks timeframes, ideas on resources needed for these tasks, assumptions you're making in the plan, etc. This initial draft will help to organize your thoughts and formulate what might work for your project.
5. Completing a plan with all details
When you have all the info you need, you can optimize and put together your project plan using whatever tool works for you.
Choosing a project planning software, pay attention to the important features and tools' abilities that will help you to:
make your project plan readable and clear for everyone

break out milestones and deliverables

assign team members responsible for each task

add resources required to each task

reflect durations of tasks

add notes to tasks that might seem confusing or need explanation.

visualize project dependencies, etc.
6. Team communication
It's an obvious thing for project managers to be in constant communication with their team members.
Before starting any project you must build a clear communication of the project goals and the effort required to meet them. It means that a project manager is not the only one who writes a project plan.
Invite your colleagues to provide their input on how the team can complete the tasks at hand without killing the budget. An open dialogue will help you with building a project plan and getting everyone to think about the project in the same terms.
7. Plan executing
Hugger roadmap as a powerful and easy to use online project planning tool gives you the ability to build a project plan taking into account most of the points listed above.
Gantt chart-like system will help to visualize the steps you've outlined for your team. Once you have created the project, you may have peace of mind understanding that you have a detailed plan to guide you along as you go.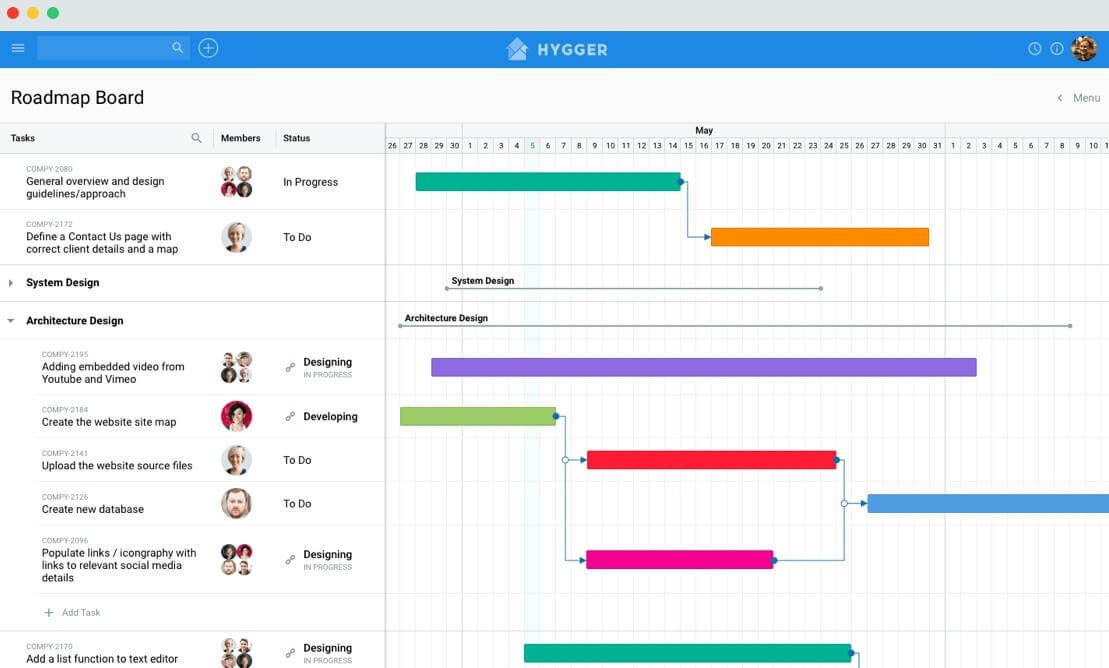 8. Sharing the project plan
Hygger allows easily sharing the roadmap and making sure your team members read it.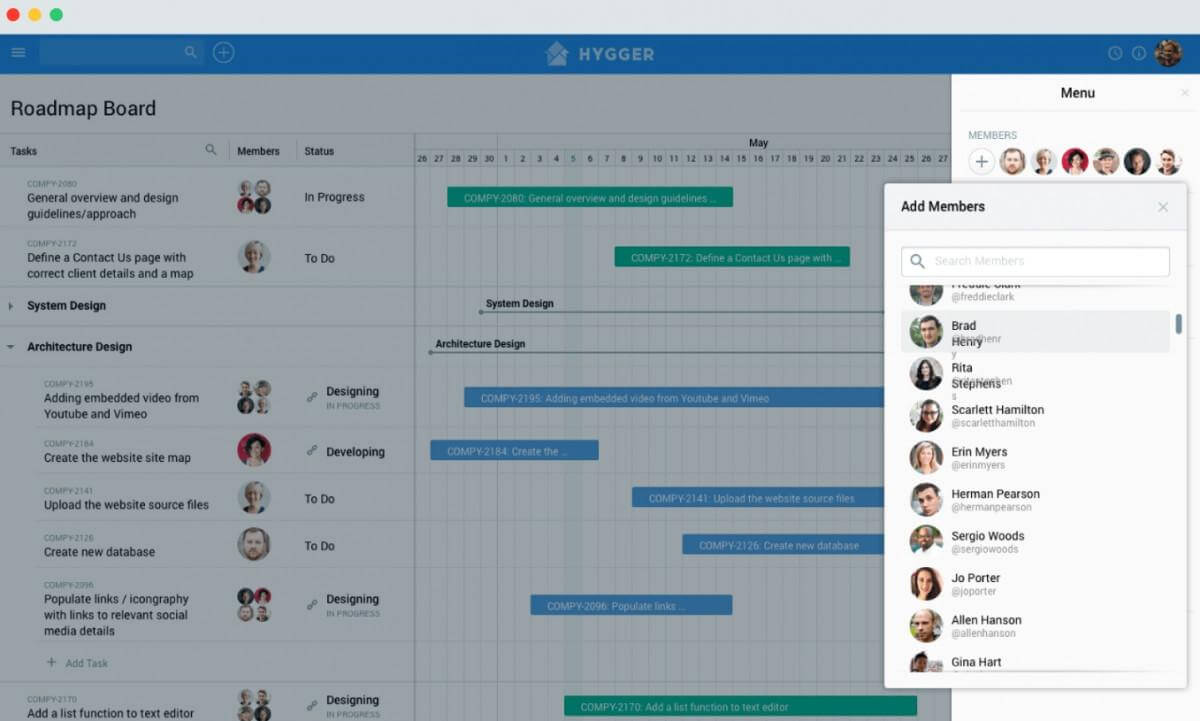 9. Keep planning
After successfully completing a project plan, you will be expected to have a new plan. Such is the life of a project manager.
Some projects are smooth and easy to manage, and some of them are like horror movies. Plans have a tendency of changing. If you have a reliable team and a clear scope of work, you will be always on your way to making a solid plan that will be manageable and well-thought-out.
Having followed all the steps mentioned above, you should get an efficient project plan. Don't forget to update the plan as the project makes progress, measure progress and analyze it.
Plan your projects efficiently with powerful software!