Defining the Best Reminder App Based on the Most Relevant Criteria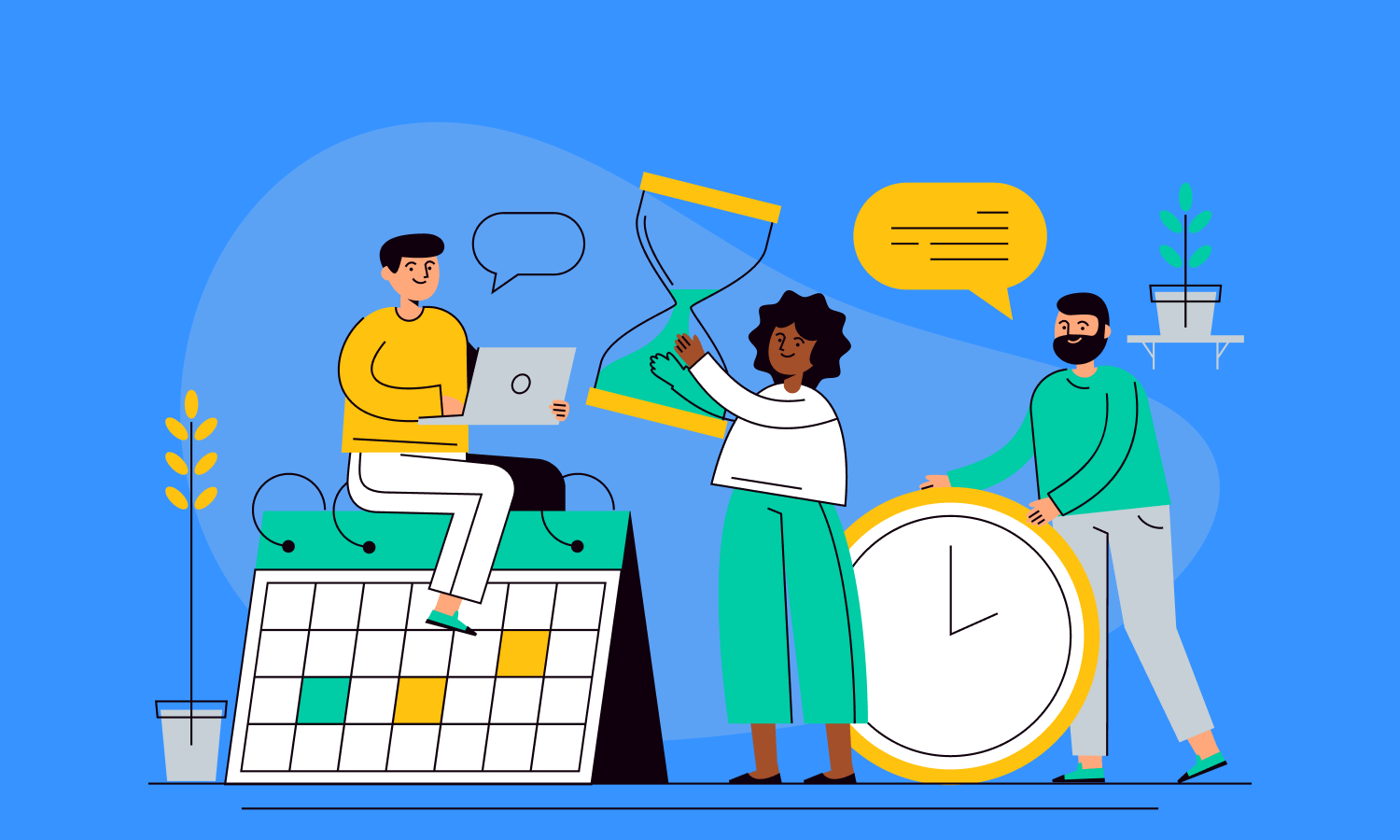 Nowadays people seem to be always busy all of their time. It is hard to relax when you are responsible for so many things. Sometimes it is even impossible to track all of the tasks that need to be done.
Many people spend more time organizing their to-dos than actually doing them. Luckily, today we are equipped with smart iOS and Android devices that are incredibly useful when it comes to keeping us on track when we need it. It is possible to try every task and reminder app available but the better way is to select an appropriate one that will become your best helper. 
There are so many reminder applications out there nowadays that there's surely one that is right for you. Moreover, it could probably be better than what you're currently using. Here we propose to consider 9 top picks for the best daily reminder apps this will bring you to success.
What Are Some Best Apps for Reminders?
1. Any.do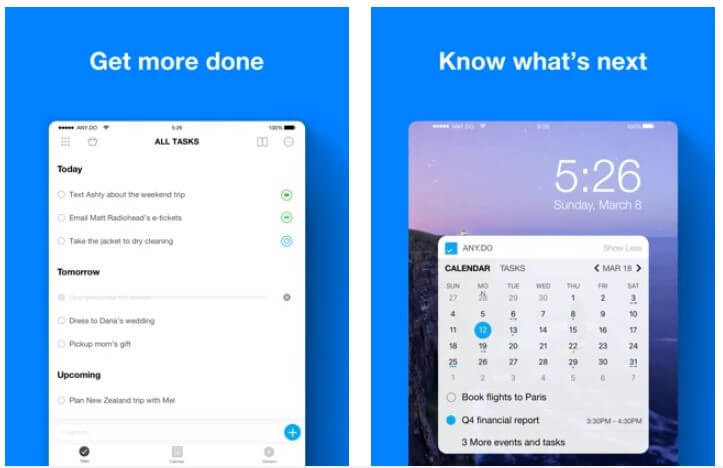 Any.do is a task management tool designed for small and midsize businesses. Millions of people all over the world choose this user-friendly app for their purposes.
The core features of this cloud-based platform include collaboration, personalized themes, and task color-coding. Any.do is available across iOS and Android, web browsers, tablets, and Mac OS X. With its help, you can manage team projects and personal goals in a single interface. You can streamline your projects into tasks and tag them with colors to help to differentiate goals. Any.do allows assignment of due dates to their tasks, enabling users to prioritize to-do lists. 
Pros:
It offers a diverse range of features alongside its availability on multiple platforms. 

It integrates well between mobile and desktop.

Allows printing the list of your tasks on pdf and share it with anyone.
Cons:
Some tech hen compared to Google tasks that are offered free.

Sometimes-unfriendly UI.

Lists are sometimes difficult to arrange and organize.
Pricing:
No free trial

Free version available

Start – from $2.99 per month.
2. Todoist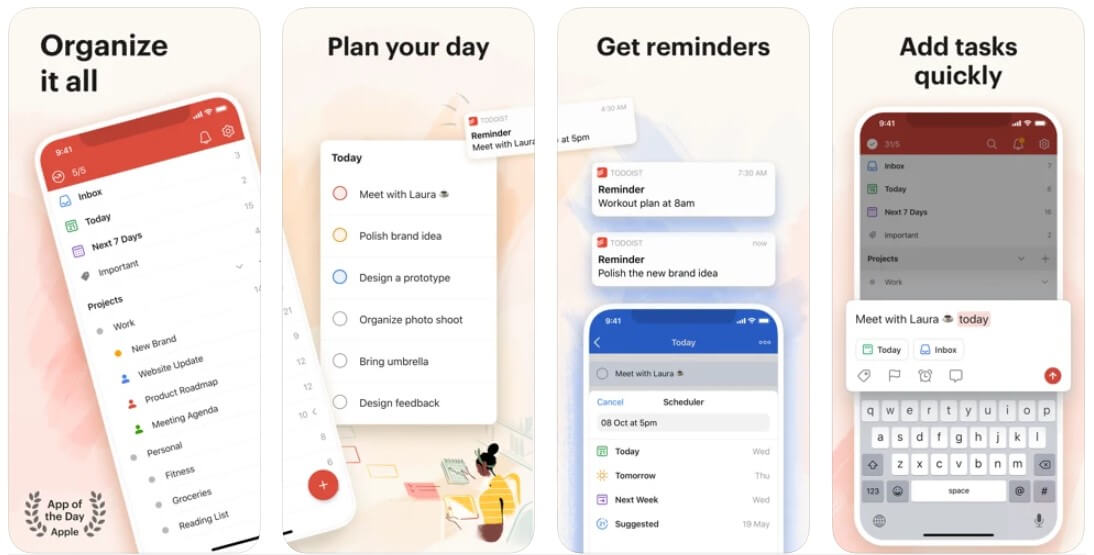 Another great task management and reminder software with a straightforward interface, project panel on the left, the task list on the right. You can change the overwhelming feelings of your life, choosing the help of this app as a reminder of every work. 
It will help you to track all your work and manage all vital tasks quickly and smoothly in time. It also boasts of its set of classification tools. Collaboration is also a strong point as users can easily communicate and work on tasks, improving output in the process. Todoist works on multiple platforms and devices, including Android, Apple iOS, Windows, Mac, and all leading web browsers. 
Pros:
Easy to use.

Karma system.

Excellent natural language input and productivity reports.

Offline functionality.
Cons:
The free plan is basic and too limited.

The card is needed for a premium trial.

Subtasks don't work well.

It doesn't allow indenting subtasks in its Inbox view. 
Pricing:
Free trial and free version are available.

Start – from $36 per user/per year.
3. TickTick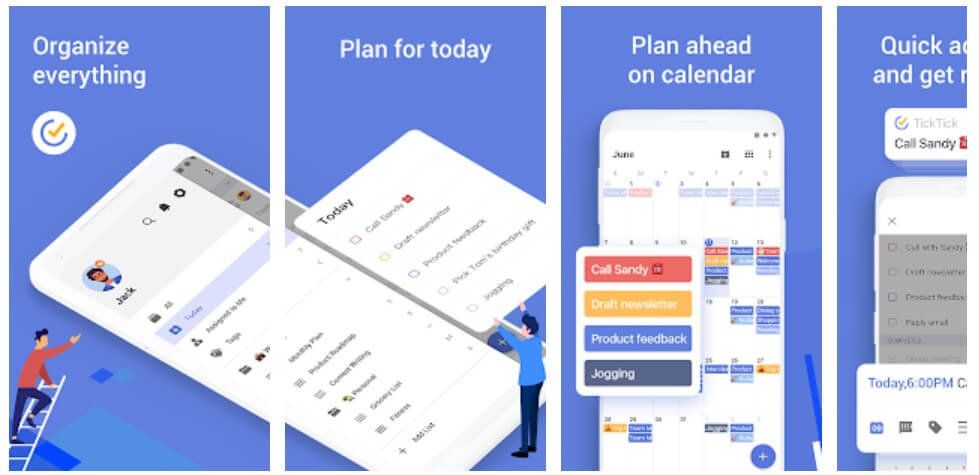 TickTick is a task management and reminder app with a slick, high-quality UI and a strong set of features. It gets the balance between ease of use and complexity, doing more than some of its rivals. It is quite similar to Todoist, however, it offers some features that Todoist lacks. For example, a built-in Pomodoro timer and calendar view.
The tool is compatible with Android and iOS, as well as with browser, Mac, and Windows. If you're looking for a simple tool that will let you manage your tasks and set reminders, TickTick does that. 
Pros:
Reliable interface.

Good selection of views.

Proposes lots of delightful productivity extras. 

A cheap premium plan.
Cons:
It is not easy to find the top help page.

Pop-ups on the free version.

There is no native calendar sync. 

The free plan looks limited.
Pricing:
No free trial.

Free version available.

Start – form $2.99 per user/per month.
4. nTask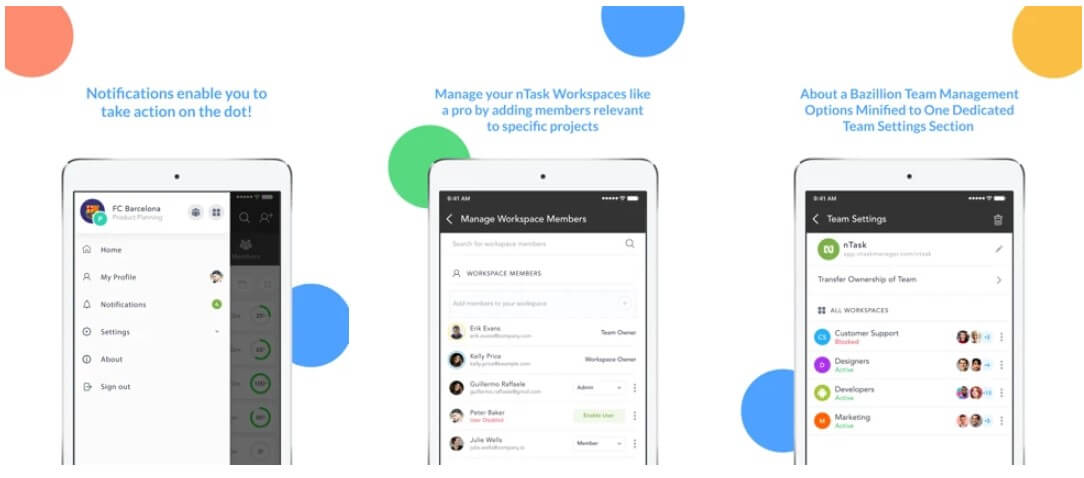 This is one of the popular and innovative free reminder application for web, Android, and iOS devices. Many teams all over the world utilize nTask to stay in their project's game and to not miss any deadline.
This app offers powerful features that help to become productive and organize in both personal and professional life. As a user, you may set reminders and notifications by creating a task and setting its due date. It also allows you to set both the planned date and the actual date. Once your deadline is approaching, you get the in-app web and mobile notifications, as well as the reminder in email and on desktop.
The tool provides task statuses, to-do lists, and task progress, task assignment, team collaboration, handy Gantt charts, meeting management functionality, and many more.
You can integrate it with Google Calendar, Zoom, Outlook Calendar, or Slack.
Pros:
Looks really affordable even with a free plan.

Provides a strong feature set for hassle-free resource management.

Good for meeting scheduling.
Cons:
Calendar view starts on Monday while some people prefer configuring it to start on Sunday.

Too many updates for the interface in a short period of time.
Pricing: 
Free plan available

Premium – $2.99 per user/monthly

Business – $7.99 per user/monthly
5. BZ Reminder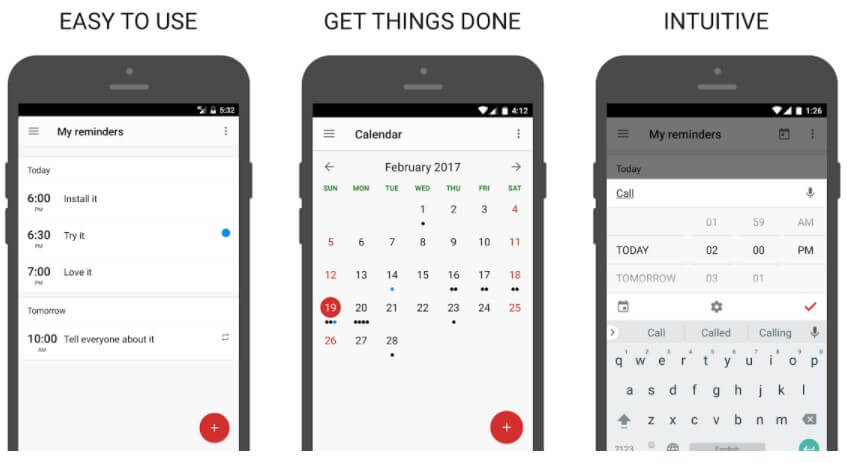 BZ Reminder is a business management mobile app available for Android devices. This tool has been downloaded by more than 1 million Android users so far. 
Even if you don't often forget to do something, BZ Reminder will remember everything that you want to do. And it will definitely help to improve your productivity.
This friendly reminder app is straightforward and easy to use, it's made for those that need to set up reminders quickly and with ease. You can even use it if you have an Android watch.
Pros:
Easily customizable widgets.

Recurring tasks are available.

Allows setting a reminder every hour.

Allows sending reminders.
Cons:
Some issues with NovaLauncher
Pricing:
Free but has in-app products
6. Capsicum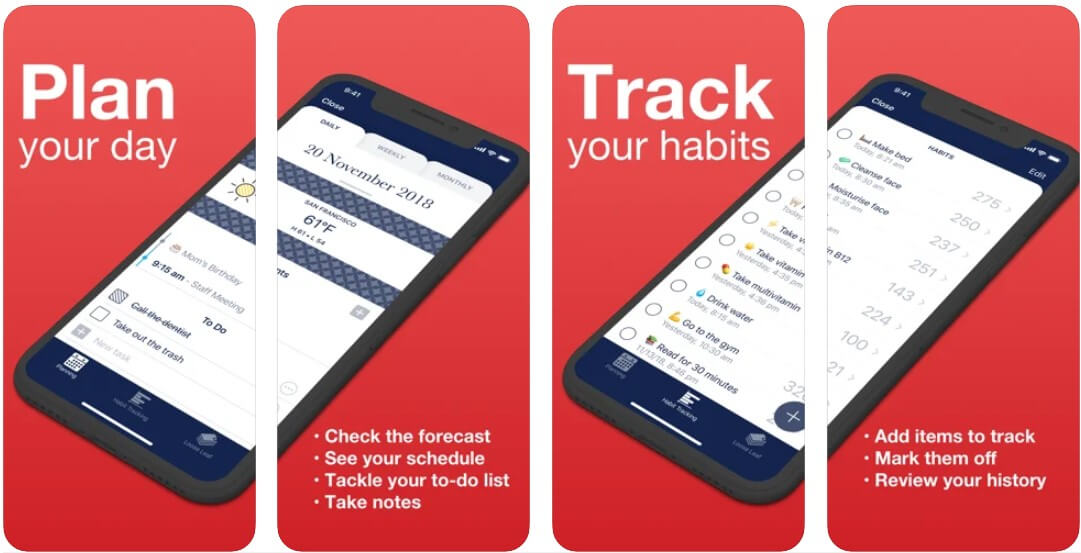 Capsicum is a good choice in case you tend to set up reminders for things like forming habits. The tool also works well for your other to-dos and note-taking. The name of the application refers to bell pepper. That is why it's in the logo.
Capsicum will help you to plan out your day, track habits, and remind you about them. It is reminiscent of a digital planner because it allows setting different notebooks for various subjects. Each one can be customized to suit your personal style. The app can be integrated with your calendar, so all of your important tasks, appointments, reminders, and habits will be in a single place.
Capsicum is a great spot for anything that may be running through your mind that you'd like to take note of. 
Pros:
All in one note-taking solution.

Allows tracking tasks that don't have a deadline.

Nice daily planner section, where you can jot down notes, or important information you'll need to remember.
Cons:
Weak business functionality.

Poor user interface.

Subscription option.
Pricing:
Free trial available

Start – from $1.99 per month
7. Fantastical 2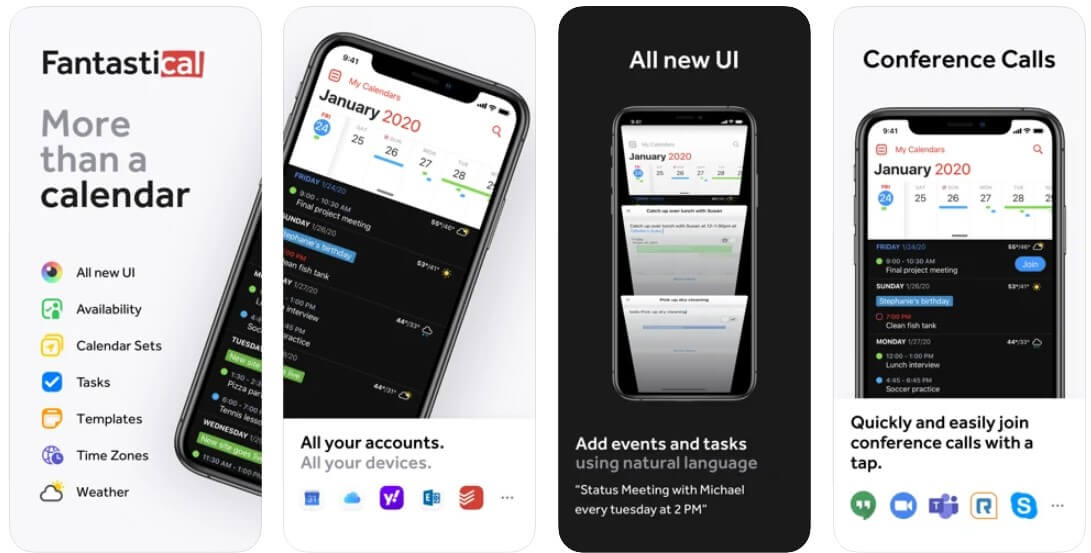 This is the Mac calendaring app widely known as a fast, highly customizable, and responsive reminder solution. It can pull in calendar appointments from other sources, such as Google or iCloud, and keeps them tidy. 
Choosing this reminder app, you get an all-new exclusive design, calendar window with days/weeks/months, and year views, calendar sets, maps that are displayed for your locations, iCloud reminders, parser improvements, time zone support, etc.
Despite all these high points, Fantastical 2 has some essential limitations. For example, for starters, it works on Macs only with no Web app, Windows app, or Android version. 
If you accept that you won't get to use it anywhere else, Fantastical 2 could be a great addition to your Mac.
Pros:
Provides a responsive and smooth calendar experience.

Includes reminders.

Highly customizable.
Cons:
No versions for Android, Windows, and web.
Pricing:
No free version

The one-time price is $39.99
8. Microsoft To Do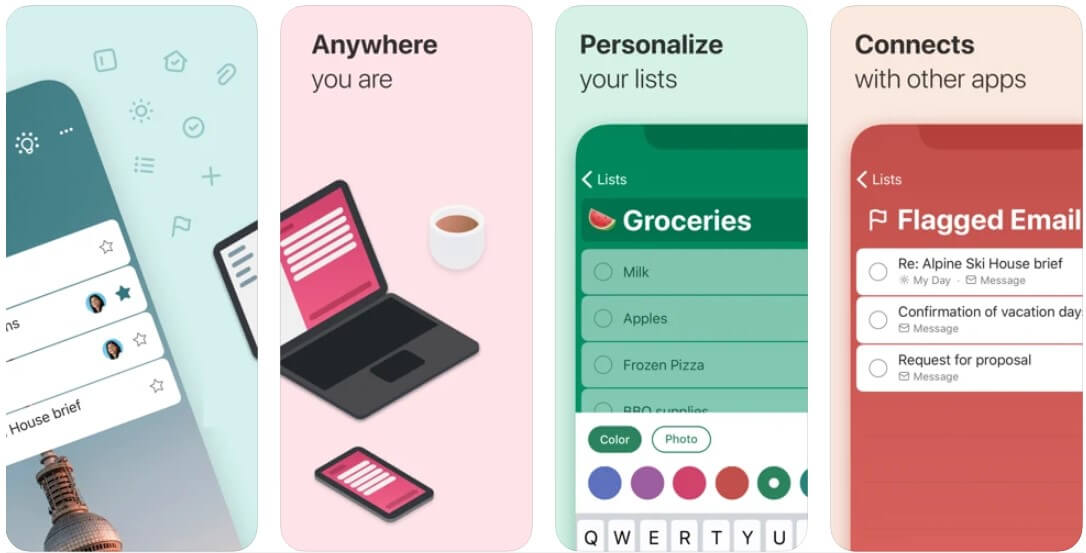 This is also a popular cloud-based personal task management tool with the feature of life reminder. This solution is part of an Office 365 suite, so it is accessible, just like the rest of the Office 365 apps in the cloud. 
Microsoft To Do makes it easy to stay organized and manage your life.  You can use My Day and Suggestions, personalized day planner tools to accomplish what's important to you each day.
The tool allows making your lists unique with such customizable features as colorful themes, emojis, dark mode, and more. 
Pros:
Provides tight integration with Microsoft apps.
The tool syncs with Outlook tasks.
Ability to rank tasks by order of importance as well as add additional components like files or reminder notes. 
Cons:
No natural language input,  priority ratings, and advanced search.
No opportunity to add details to subtasks.
Some problems with integration with other apps.
Pricing:
Free.
9. Rembo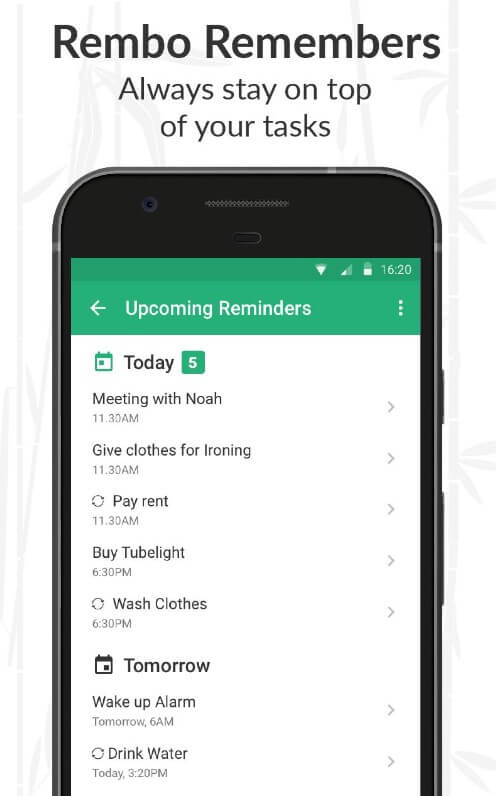 Rembo is a reminder chatbot that remembers your tasks and provides you with timely reminders. Simple chat messages help to stay organized, set reminders, alarms, and even exercise notifications. Many people prefer this task reminder app that assists them in planning their day better to get things done.
Rembo sets up an alarm and calls you to wake you on time, organizes to-do list to manage calendars, helps to stay fit by reminding to drink water and exercise on time, remembers birthdays, helps to stock and consume medicines on time, and so on.
Pros:
Provides free functionality.

Looks like the most unique reminder app with an alarm on this list.

Tells jokes and motivational quotes to keep you smiling.
Cons:
Problems with deleting unwanted/previous text messages.
Pricing:
Which Reminder Application Should I Choose?
All of the above information is great. However, how to choose the best reminder application among the others on the list? Because needs and budgets vary from person to person, it's rather difficult to define only one solution. Here are the recommendations for different situations that may help you to make a choice:
1. Free and simple
If you do not want to pay the extra money and just want something simple and friendly, try Microsoft To Do, Rembo, or TickTick.
2. Advanced features at an affordable price
When you are ready to pay for contextual features and have tasks coming at you from all directions, then go with Todoist. This spot between power and flexibility proposes great features that are functional enough even for students.
Final thoughts
We all need to do so many things within life! When we remain too busy, we often tend to forget our essential things.  
We hope that the apps mentioned above will help you in avoiding such missing events. If you know more great reminder apps for Android and iOS devices, as well as for the web, please let us know by commenting below.