Best Countries to Live and Work Remotely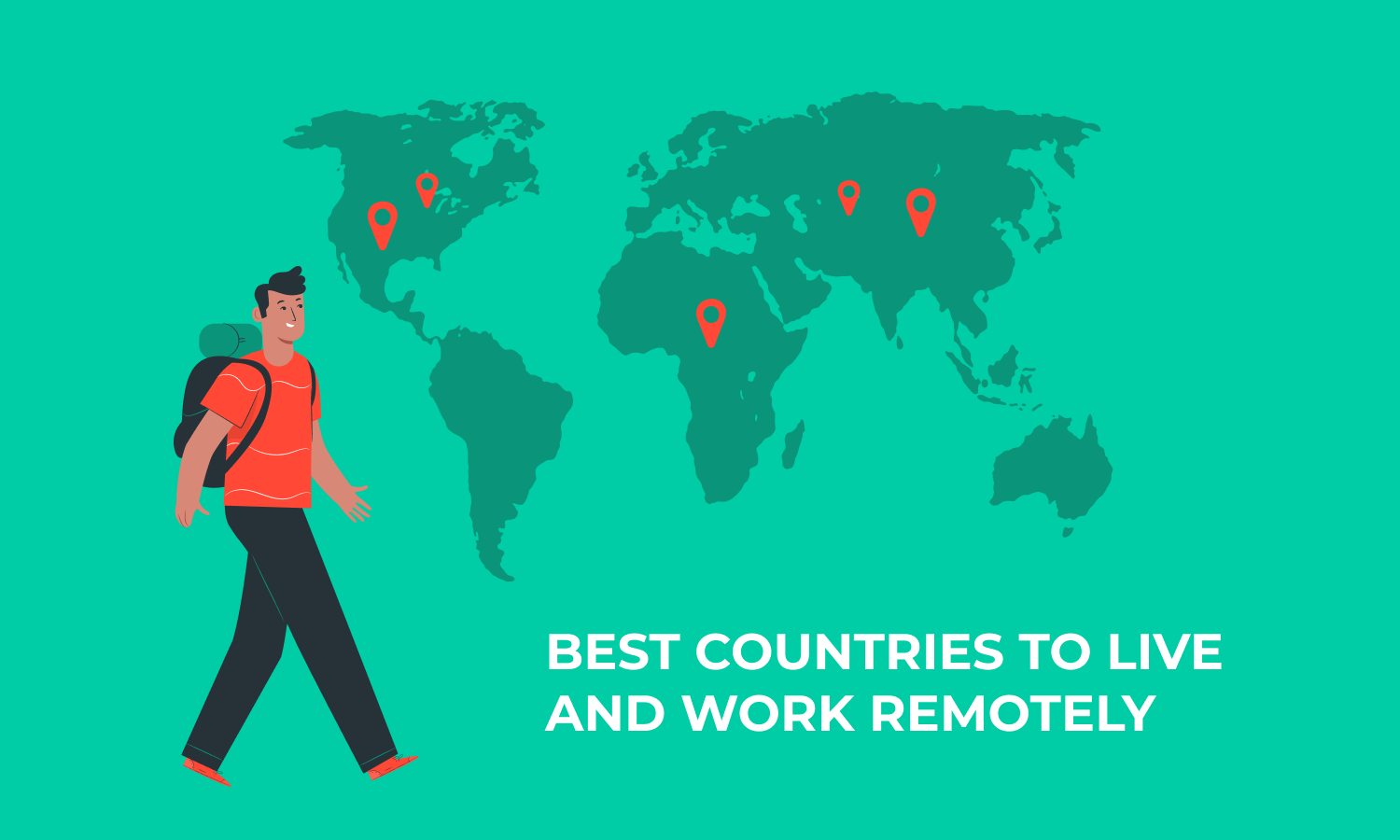 It's not a surprise that the number of distributed workers and freelancers has skyrocketed. A year ago, it was difficult to imagine how many spheres and areas could be affected by a pandemic. However, today we have what we have. 
Coronavirus COVID-19 dictates its own tough rules and remote work is a logical adaptation to its difficult conditions.
Whether you are a project manager in the construction bureau, a healthcare project manager, PM involved in the IT sector, or another manager, you have a relevant bonus – the ability to work remotely.
Working from home seems a good idea in case you have all prerequisites for this. For example, a comfortable workplace with a desk and appropriate lighting, acceptable air temperature, silence, proper communication channels to connect with colleagues, and high-quality online software for remote work.
All these conditions can make working from home similar to your office workplace. However, can we look further? Can we explore our options deeper? Of course, we can. Perhaps your best work-life balance is about combining work and traveling. Seems weird? After all, why not!
Beachy surroundings may look ideal for independent designers or copywriters. Such assets as good Wi-Fi, affordability, and a community of like-minded individuals may become crucial to a great working base. We suppose product managers, project managers, marketers, programmers, QA specialists can also replenish the list of specialists with such capabilities.
Do you also want to live abroad? Perhaps now may be your best chance.
Working & Traveling is a New Trend
Nowadays we face a new trend: more and more countries are inviting travelers to trade their home offices for the opportunity to live and work abroad. Of course, it all relates to the pandemic. The reality shows us that many distributed workers may not be returning to the office anytime soon.
Coronavirus marches on and some famous companies like Facebook announce employees need not return to the office until mid-2021. 
After such announcements, some countries are ready to accept the loss of traditional tourism with short-term visitors in favor of fewer travelers who are willing to stay for a longer period. These countries attract digital nomads with low Covid-19 rates, cheap living, and a slower pace of life.
Home Offices vs Sultry Islands and Beautiful Cities: 9 Countries to Choose From
1. Anguilla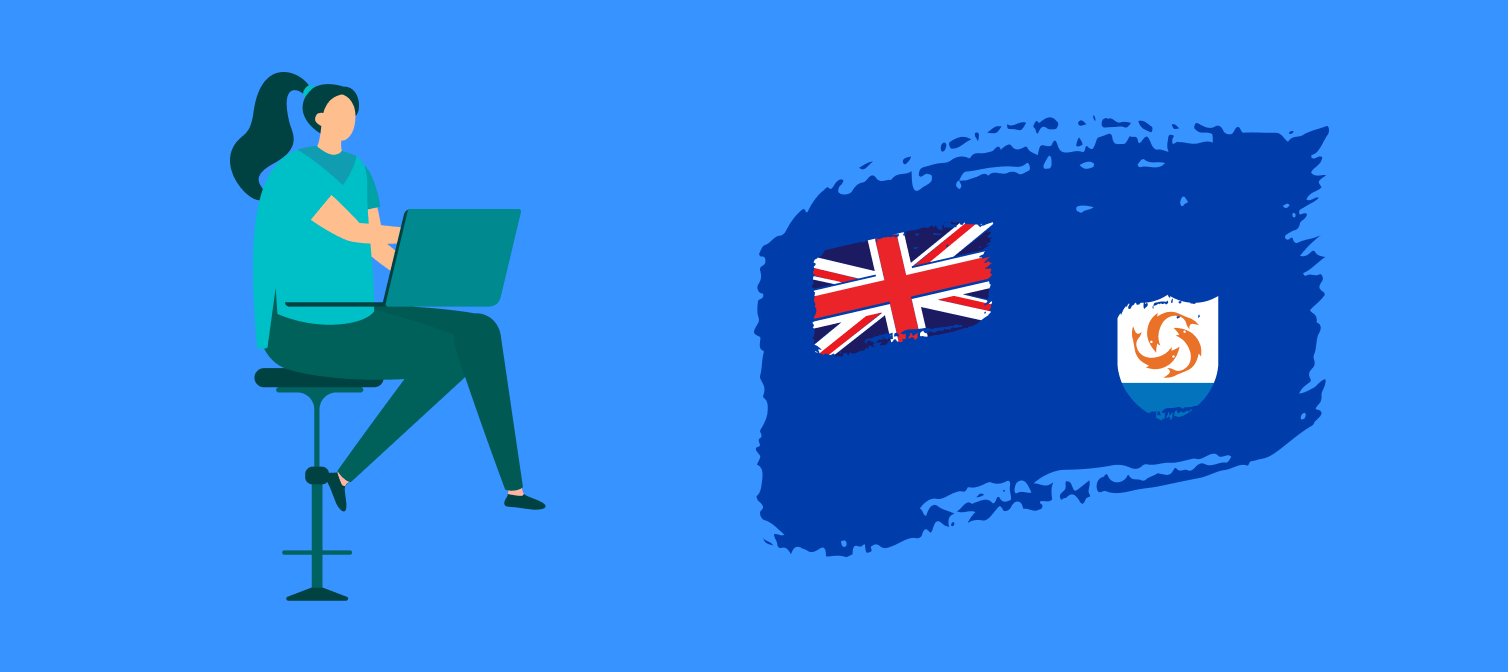 Anguilla is a 35-square-mile island in a British overseas territory that has registered only three Covid-19 cases to date. Starting August 21, freelancers and remote employees can apply to live and work there. 
The territory of the island is targeting a new clientele called digital nomads, who get a chance to work remotely from Anguilla on extended stay visas. This is the official position of the Anguilla Tourist Board.
Priority to get a visa is being given to applicants from "low-risk" countries and long-stay travelers. If you want to stay under three months, you'll have to pay $1,000 ($1,500 for a family of four). Entrance fees cover two Covid-19 tests, digital work permission, and some other essential costs. The Tourist Board asks only for a brief description of the type of work you will do while there.
2. Barbados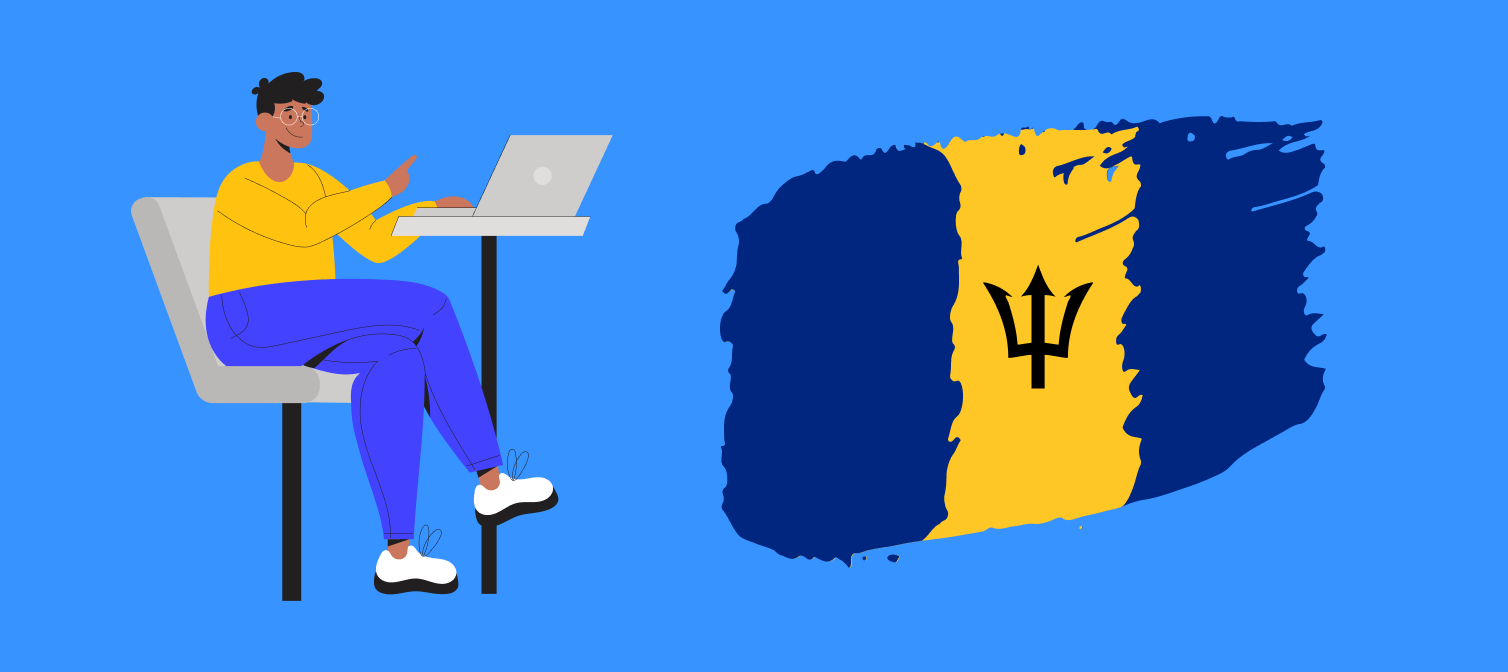 Barbados was one of the first countries that launched a remote work program for travelers striving to level up their life experiences. 
The amazing land where Rihanna raised, requires some important steps and actions in order to let you live and work there. 
First, you'll have to fill the C-5 application that includes basic contact, emergency and identifying info, passport info, a brief description of employment/employer details, income declaration, and some other details. You'll also need to grant them a passport-sized picture for you and your family members over the age of 18, if applicable. Biodata page of passport and the copy of the birth certificate for each applicant are also needed. You will have to provide proof of the relationship between you and all other members of your family.
As an individual applicant, you will have to pay a nonrefundable fee of $2000 or a flat fee of $3000 for the family members.
Barbados is well known for its Welcome idyllic beaches and excellent surf conditions, that's why you'll have you will have few opportunities to regret.
3. Bermuda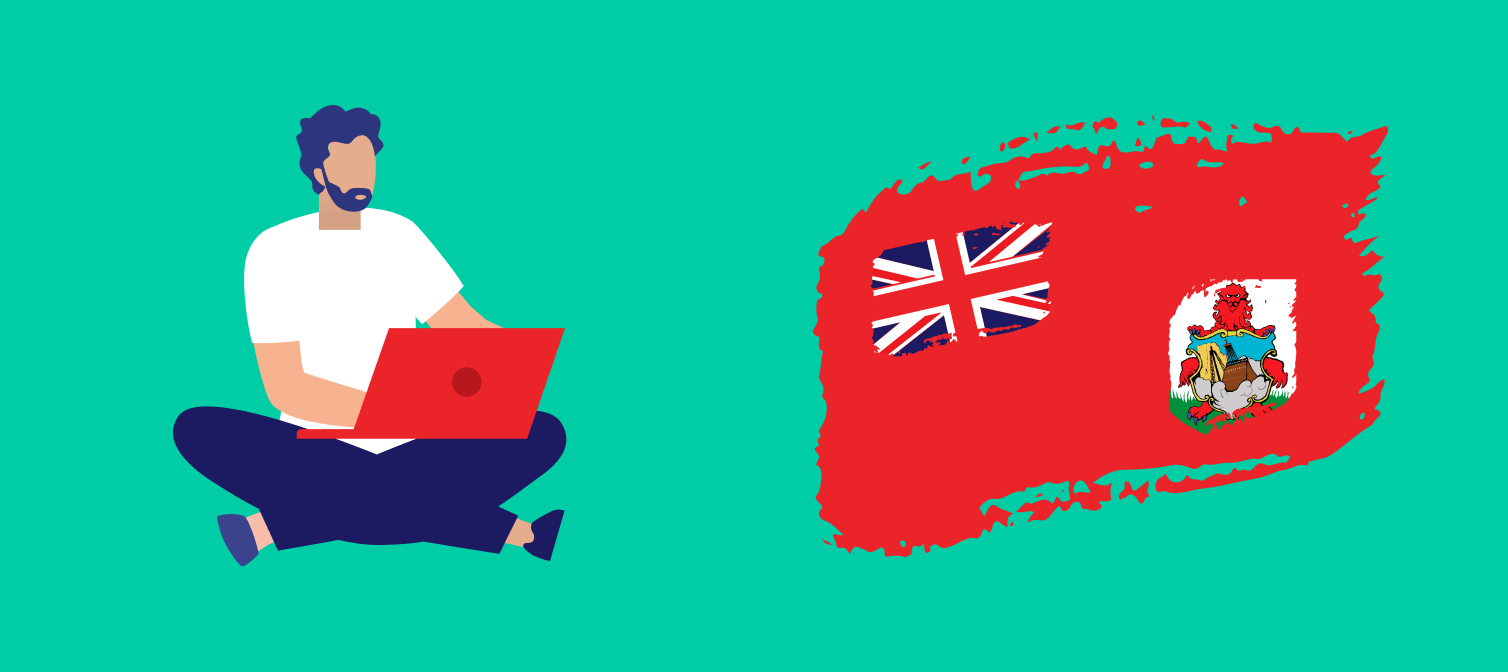 Bermuda has recently started to propose year-long residency certificates for digital nomads and students who are looking for work or study remote opportunities. If you are dreaming of pink sand beaches, this place will be your paradise.
The application costs $263 and requires a passport and proof of employment for non-students. Students who apply are prohibited from working during their stay. 
All applicants must complete an online travel authorization form. it will cost an extra $75 fee going towards COVID-19 testing costs while on the island. Bermuda has also extended its tourist visa terms from 90 to 180 days.
4. Albania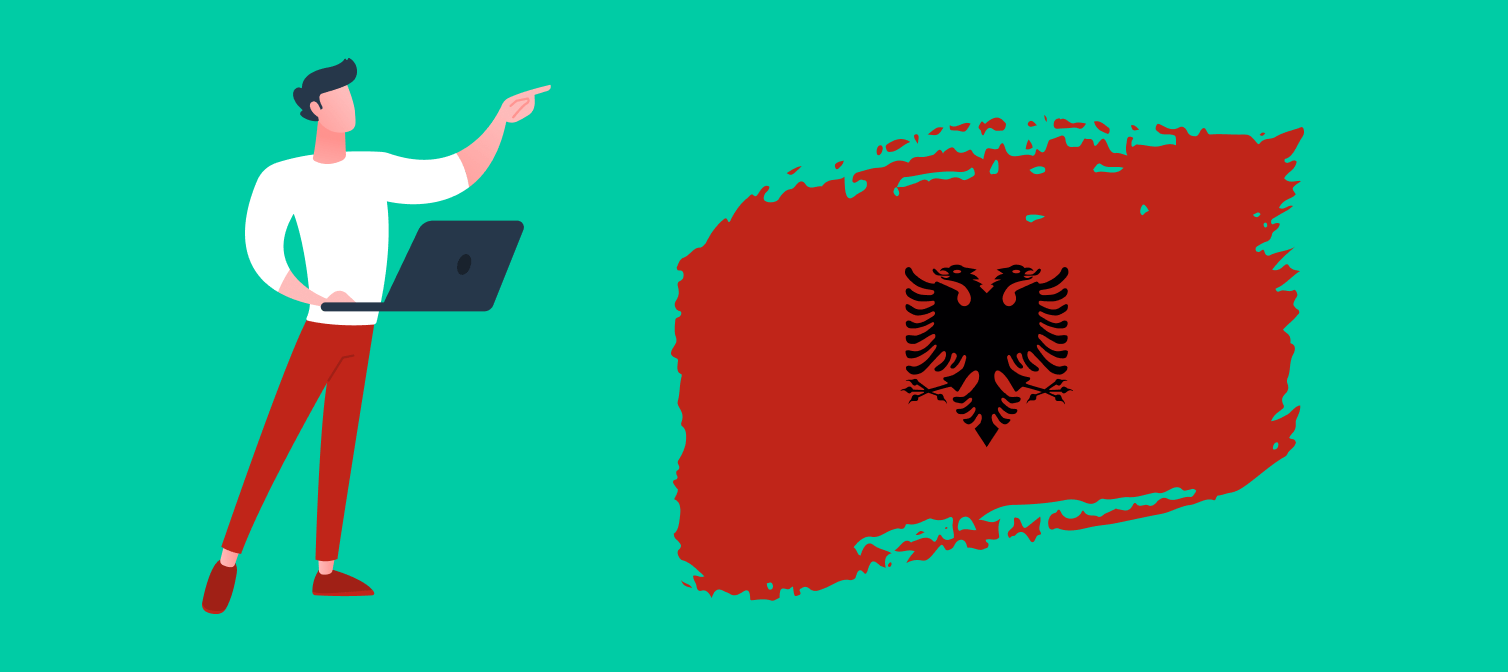 Albania has long been considered a wonderful European getaway. It is located north of Greece on the coast of the Adriatic Sea.
By choosing this country, you'll have many chances to take full advantage of some of the most stunning beaches in the Balkans at half the price of nearby countries. It will be real with a tourist visa that allows staying in the country for up to one year. 
Employees who are planning to work abroad will need to apply for a residency permit. It is actually valid for up to five years. 
To enter the country, you'll need to provide your temperature taken upon arrival. At the moment, Albania does not require a mandatory quarantine or COVID-19 test results to enter.
5. Georgia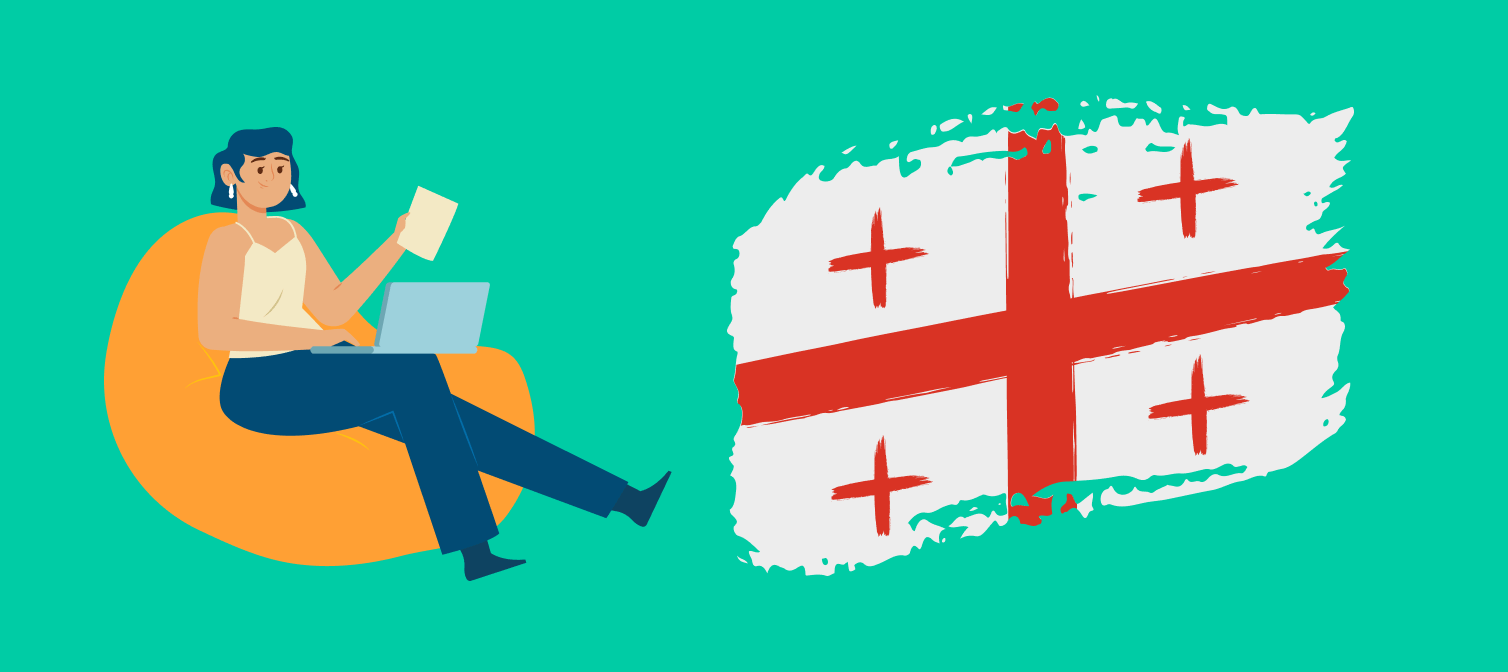 Georgia is known for its coastal charms and snow-capped mountains, buzzing cities, and exclusive wine regions. Tbilisi is the capital of Georgia. It sits near the crossroads of Europe and Asia and is known for its low cost of living. The country cites its low Covid-19 infection.
In July, Georgia announced a new "Digital nomad visa" for remote workers. The project focuses on freelancers and self-employed foreigners who can work remotely, said the Ministry of Economy.
This visa can be available for distributed workers from 95 countries, including the USA. In order to get this chance, travelers must have a minimum monthly salary of $2000 and stay for a 12-day quarantine in a hotel.
6. Estonia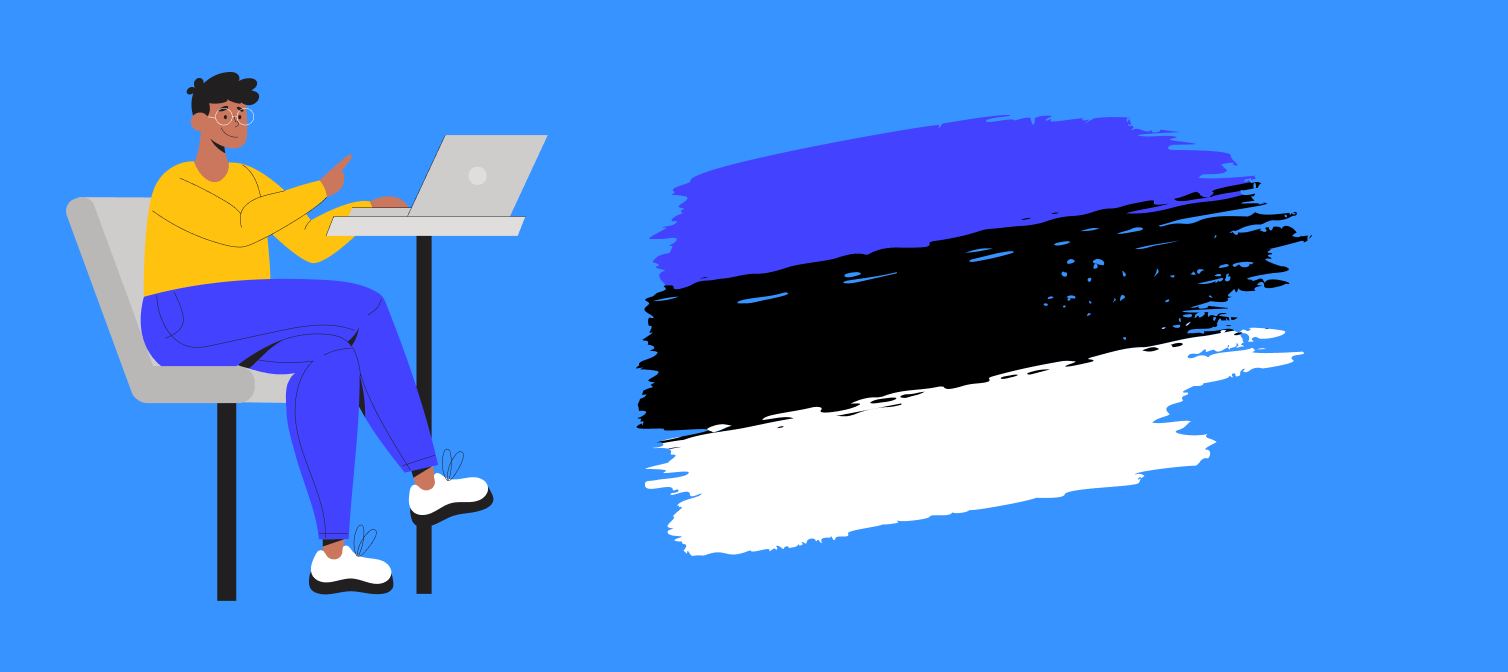 Estonia has also announced a DNV – Digital Nomad Visa for foreigners working remotely for any company registered abroad. 
The country allows freelancers to legally live in the country for a year.
Applications for the DNV for qualified applicants are available from August, 1. You can complete the form on a computer but it must be printed, signed, and submitted in physical form at select embassies and consulates. The Border Guard and Estonian police can also accept the applications.
Applicants must provide all the documents needed for standard visa processing, as well as evidence of income for six months preceding the application submission (the monthly income must exceed $4152 before tax), certification of employment with a foreign-registered employer or being self-employed, and a brief description of the study and professional life course.
Estonia is issuing e-residency newsletters to give the latest updates on the DNV.
7. Bulgaria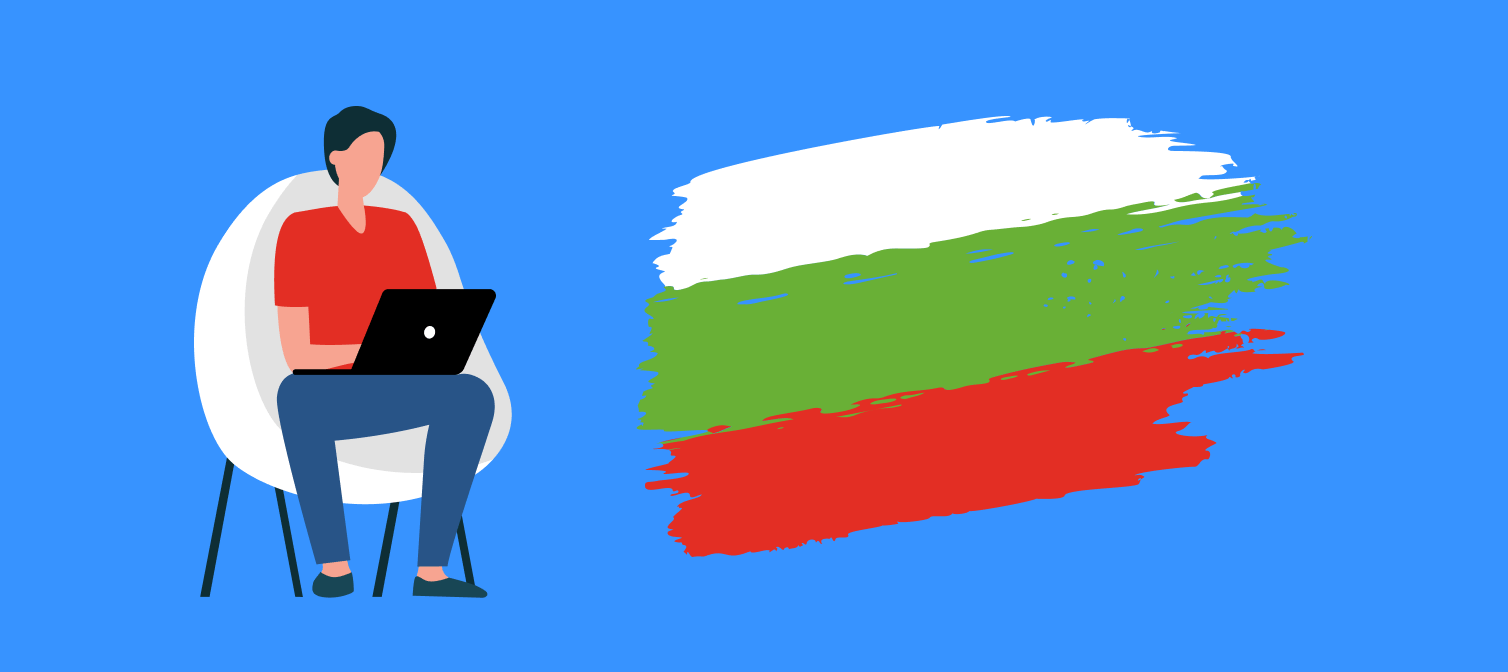 Another country with exciting options for mixing work and play is Bulgaria. It will suit the adventurous soul on a budget.
If you want to alternate between Sofia's comfortable co-working spaces and its nightlife, Bulgaria is a great place for creatives searching for untapped resources of inspiration. The country is packed with perfect out-of-office activities, such as the ski slopes of Bansko or the Meadows in the Mountains music festival.
Bulgaria is unlike anywhere else when it comes to working and living.
8. Germany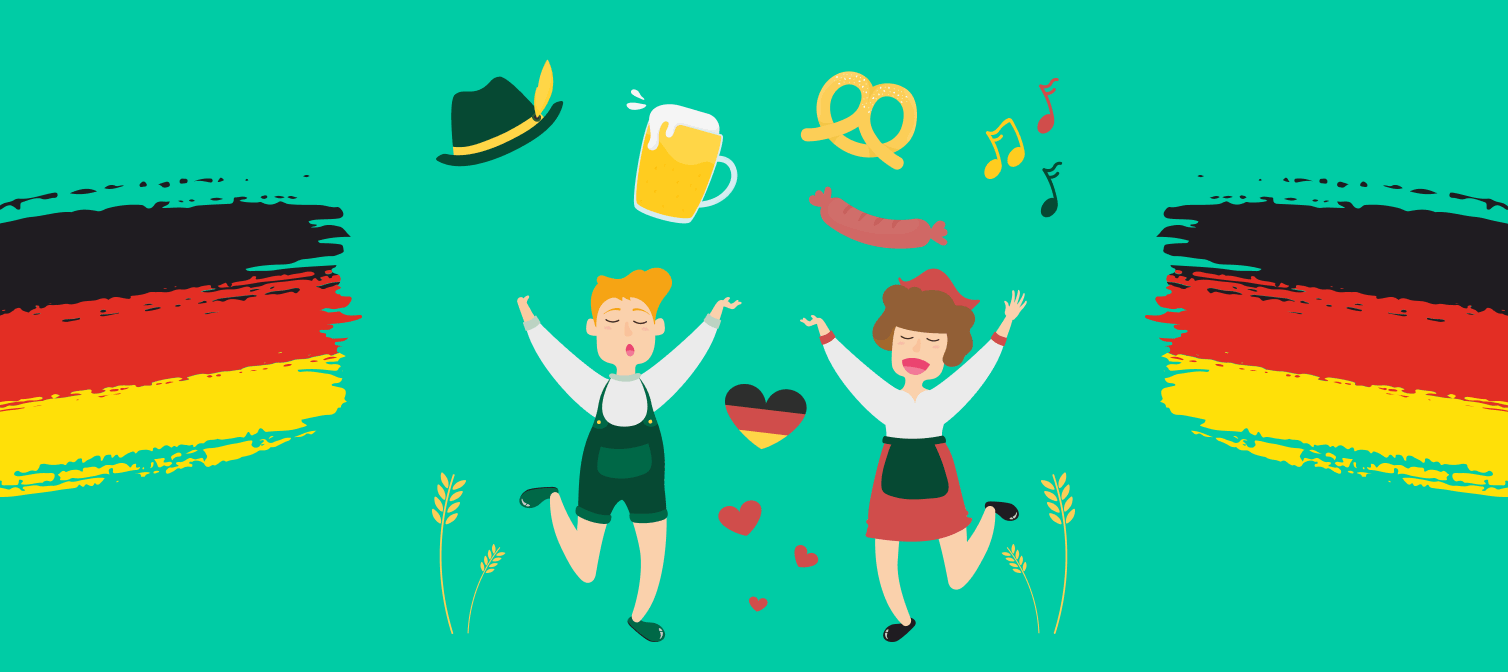 Actually, Germany's work-remote program isn't new. 
Two types of permits are available:
for entrepreneurs who own businesses

for self-employed freelancers, creatives, and academics 
They both require comprehensive applications and you'll have to wait between four to six weeks to process for a cost of 100 euros.
To apply for the freelance visa, you'll need to provide proof of freelance employment as a self-employed artistic, academic, teaching, educational, or similar professional. Proof that you've established primary residence in Berlin and the in-person visit to the German embassy are also required.
You'll also have to provide:
A valid passport.

A biometric photo measuring 35×45 with neutral facial expression.

A revenue forecast form.

An application form for issuance of a residence permit.

Proof of other regular income (for artists and language teachers).

Proof of local lease or homeownership.

A resume

Proof of health insurance.

Proof of sufficient funds to cover monthly rental or cost of the home.
9. Mexico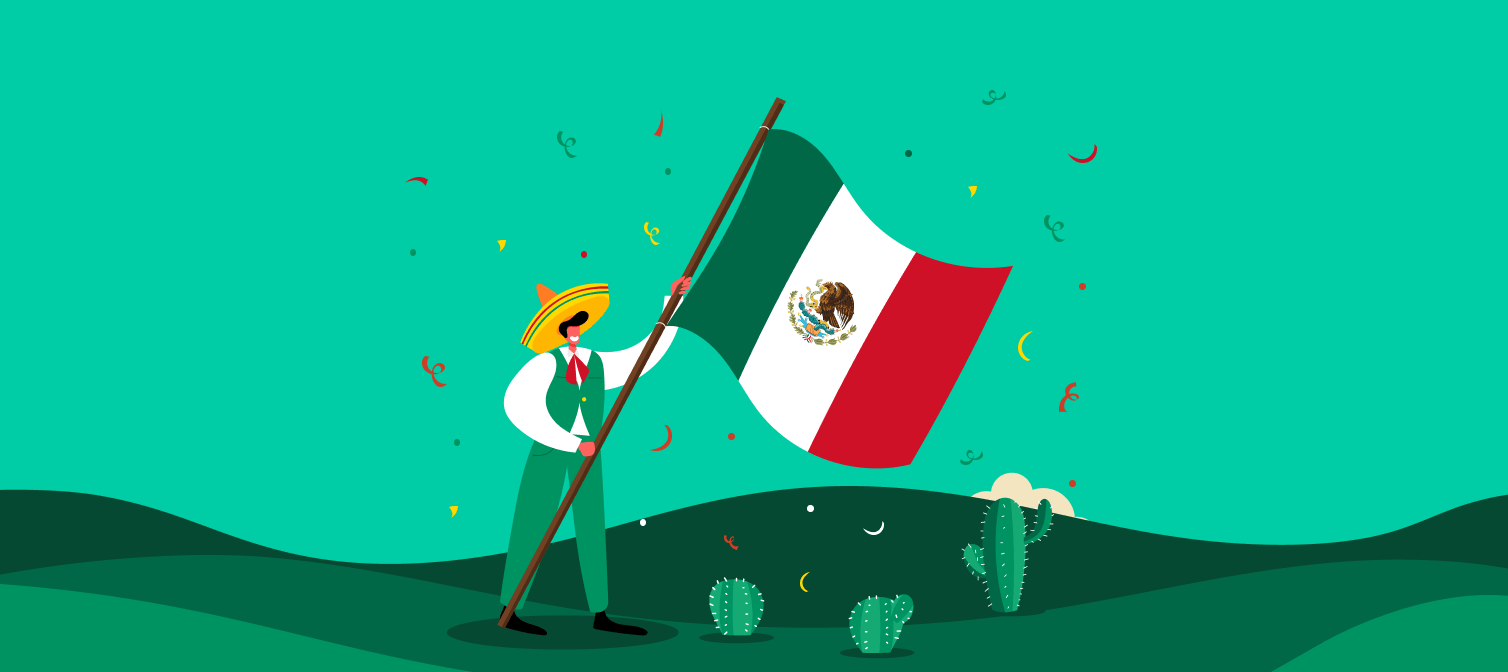 Mexico offers a temporary resident visa program that's been around since well before the coronavirus pandemic. The one-year visa fits travelers who are planning to enter the country for more than 180 days. It can be renewed for a total of four years of temporary residency. 
If you want to apply for naturalization and citizenship, you can do it after five years of temporary residency. However, you'll need to pass a Spanish language proficiency test and interview on Mexican history and culture.
The following documents for consideration must be provided:
A printed and signed visa application form.

A valid passport or comparable travel and identity document in its original form.

A photograph measuring with face uncovered in full color, with a white background.

Proof of financial stability.

Payment of fees in cash for the issuance of the visa.
Bottom line
Traveling while doing your day job is not discovering a continent. Sometimes it is known as destination coworking. However, in these days and age of border restrictions and quarantine requirements even for domestic traveling, stepping outside your home can seem a serious challenge.
If you are yearning to leave your desk to explore reality not just through Zoom backgrounds, these mentioned programs will help you enter the digital nomad lifestyle and take advantage of flexible work. It's all up to you. Go for it!