What Are Remote Work Security Risks? Quick Tips to Increase Home Office Security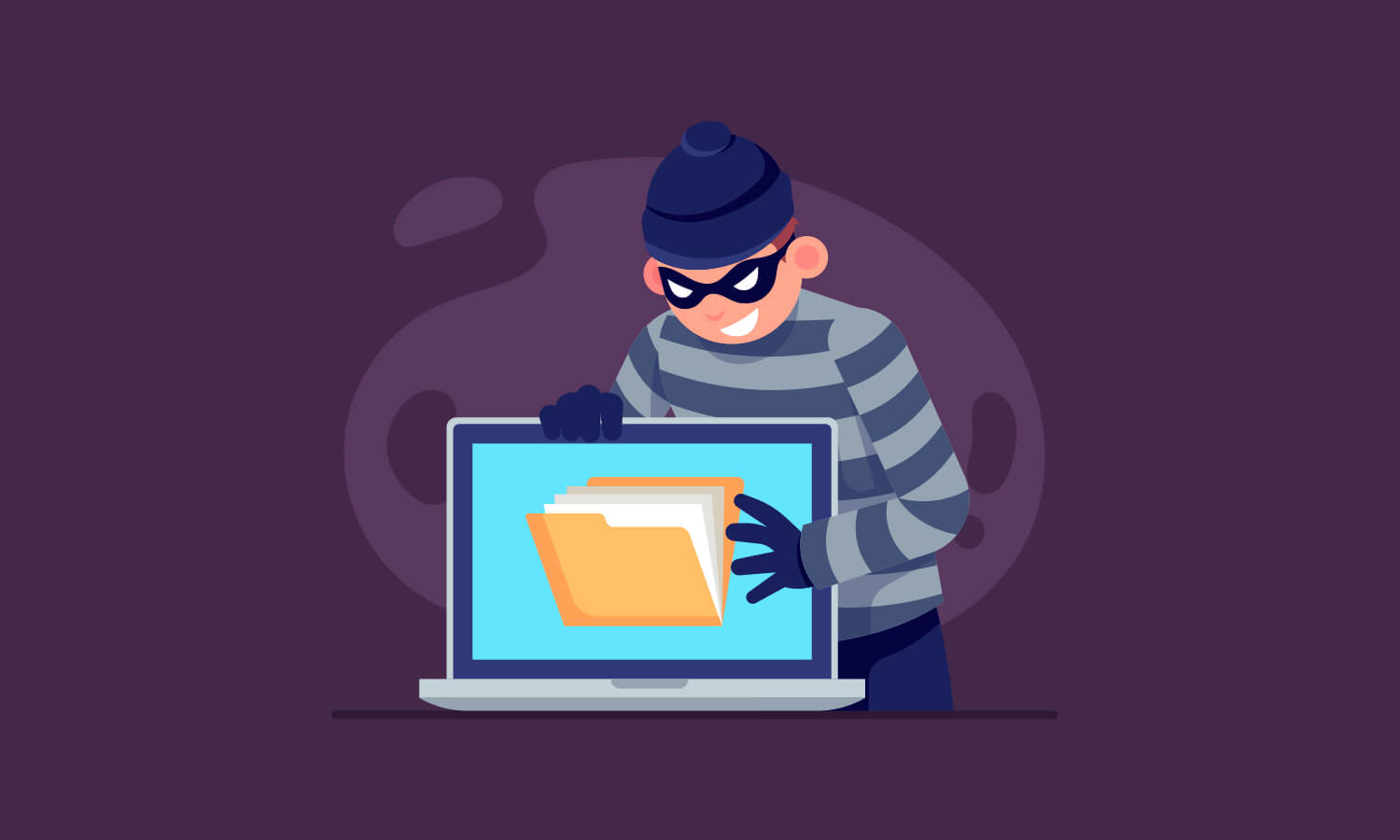 Any organization can be under attack. The risks related to digital security may double if you work remotely. How to prevent them?
Remote work has become a necessity for modern companies looking to attract talents and create business continuity plans. We all know about the impact of the COVID19 (coronavirus) outbreak when businesses of all sizes all over the world have sent hundreds of thousands of employees to work from home offices.
Home office is a target for cyber crimes
Remote work is a real challenge for information security because this kind of work environment doesn't typically have the same safeguards as in the office. Performing in the office, employees follow the layers of preventive security controls. When their computers leave the office and individuals work from home, new risks arise, and additional security policies seem essential.
Almost 95% of the population owns a cell phone. Nearly three-quarters have a PC or laptop. Home offices can be also considered an easy target for crimes, as there is usually no budget or time for cybersecurity measures. What are the best practices for security? Let's figure it out!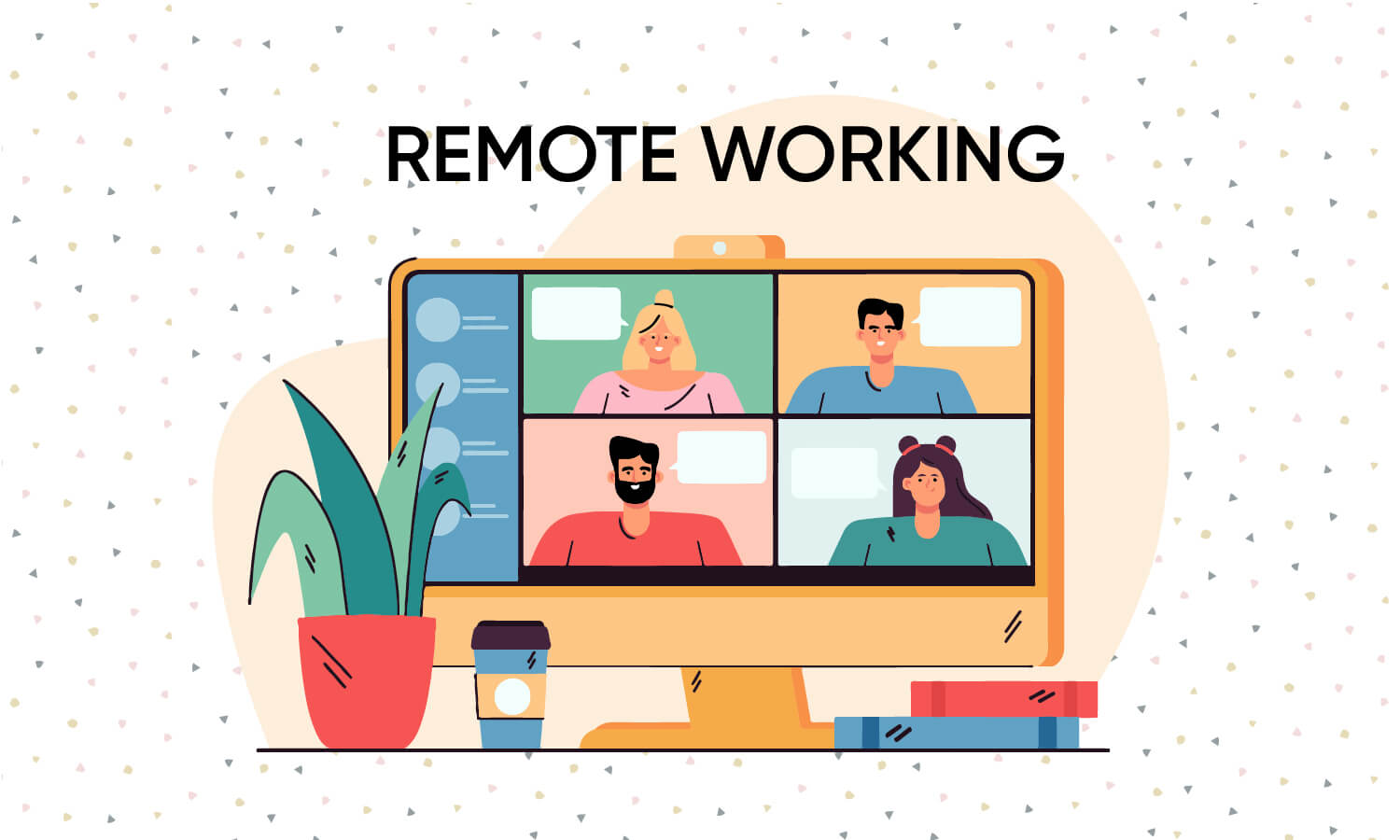 Examples of Distributed Work Security Risks
What are some of the security risks of working remotely?
Unsecure internet
Unfortunately, reliable and secure networks are not available to all distributed workers. Working on a public network is often risky too. Nowadays there are many cases of insecurity incidents that take place over public networks in cafes or coffee shops. A potential data breach or other security leaks may lead to disappointing consequences.
Personal use and info sharing
When you work remotely, even a simple sharing of a work computer with family members or friends may pose a potential security risk. Make sure you avoid this, especially if your product/service includes sensitive information about customers and partners.
Using a work computer for personal activities is also risky, so try to have separate devices for work and personal use.
Phishing attacks
Did you know that above 90% of all successful cyber-attacks are phishing attacks? 
The method of phishing attacks remains the most common way for hackers to get access to sensitive information. Work inboxes can be not immune to fake tax, charity, or government correspondences.
Insecure mobile devices
Many people have their work products stored on mobile devices. The numbers of phishing incidents related to mobile using are also high.
Tips to Keep Digital Security While Working Remotely
1. Use personal hotspots and avoid public Wi-Fi
The public locations with available Wi-Fi can introduce a serious security risk. If you need to access the internet from a public Wi-Fi place, remember that other people also have access to that network and they can pound away at your computer from across the room. They also can monitor your traffic as it goes by. Take care about finding a way to protect your PC and encrypt your traffic. 
Using a personal hotspot from a dedicated device or your phone is a good option. You may also apply a VPN for many remote access applications. It will provide a flexible connection to connect to various services and protect your traffic. After all, you may set up encrypted remote connections into a remote desktop or other individual servers.
2. Keep work data on the work computer
Sometimes checking business emails at home is a must-have. Simple precautions (such as secure Wi-Fi, a VPN, anti-virus, and endpoint protection) will minimize possible risks.
If you work in an IT company, your team may install regular updates, run antivirus scans, block malicious sites, and so on. Furthermore, your organization can likely afford higher controls that you can personally. 
Remember that your personal computer can be not safe for work information because a third party may compromise it. Introducing a PC to a work network, you accept the potential liability of extensive corporate damages through violations of policy, practices, or both.
3. Control sightlines
When you work in a coffee or in a mall, pay attention to your sightlines. People behind you can see everything you are typing. 
Cybercriminals are those who have advanced observational skills. They can easily watch what you are doing and identify confidential data. Therefore, try to keep your devices with you.
4. Encrypt sensitive data on your devices
Sending emails with sensitive information is always risky. Your email could be intercepted by a 3rd-party. Encrypting the important data attached to an email will prevent an unintended recipient from viewing this info. Make sure you also encrypt data on your mobile device.
5. Avoid risky apps
You will definitely reduce the attack potential of your network and devices if you remove all unnecessary apps and services. Do not download apps indiscriminately. No matter you need a time management app, project management software, or a reporting system – choose only professional and reliable solutions.
Feel free to explore the list of the best tools for managing remote teams.

6. Take extra precautions during virtual meetings
Remote workers actively use and rely on video conferencing tools to collaborate at a distance. 
In order to avoid unwanted attendees to video calls, the host should ensure the "lock meeting" feature is turned on. Establish a password-protected meeting and manage secure access to content.
Tips to Keep Physical Security While Working Remotely
1. Lock doors
It's quite logical: if you bring your work computer home and equip a home office, keep in mind that the confidential corporate information could be at risk. Locking your doors is a good habit and a key step toward improving your home office's security. This may seem obvious for many, but remember that in some strongly regulated industries, such as finances or healthcare, losing specific data could result in huge fines.
2. Do not leave a PC, laptop, or mobiles in the car
Never leave your work computers and devices in a vehicle. Keep them on your person at all times while on the road. The trunk of your car is not any safer. Perhaps, criminals are already watching your parking lot, waiting for the next victim.
3. Don't use random thumb drives
Dropping some large-capacity thumb drives near the company you are hoping to attack is a cheesy hacking method. Unfortunately, there are many chances that an unwitting employee will pick up the thumb drive and use it.
Don't even touch a thumb drive if you are not aware of where it came from and do not use it if you have plugged it into a system that can be potentially unsafe.
4. Use a USB data blocker when charging up in public locations
In case you need to charge a phone and the only option is an unknown USB port, protect it with a USB data blocker. It will prevent data exchange and guard against malware. This protection will let the device connect to power without exposing the data pins inside your device.
Wrapping it up
Digital and physical security are both critical, no matter where employees work. However, maintaining and protecting a remote workforce presents new challenges.
New technologies and innovations require new security measures, but normally this risk is managed carefully and over time. Pay attention to the most serious threats described above and always keep a hand on the pulse.