DMAIC and DMADV: Comparing Two Powerful Six Sigma Methodologies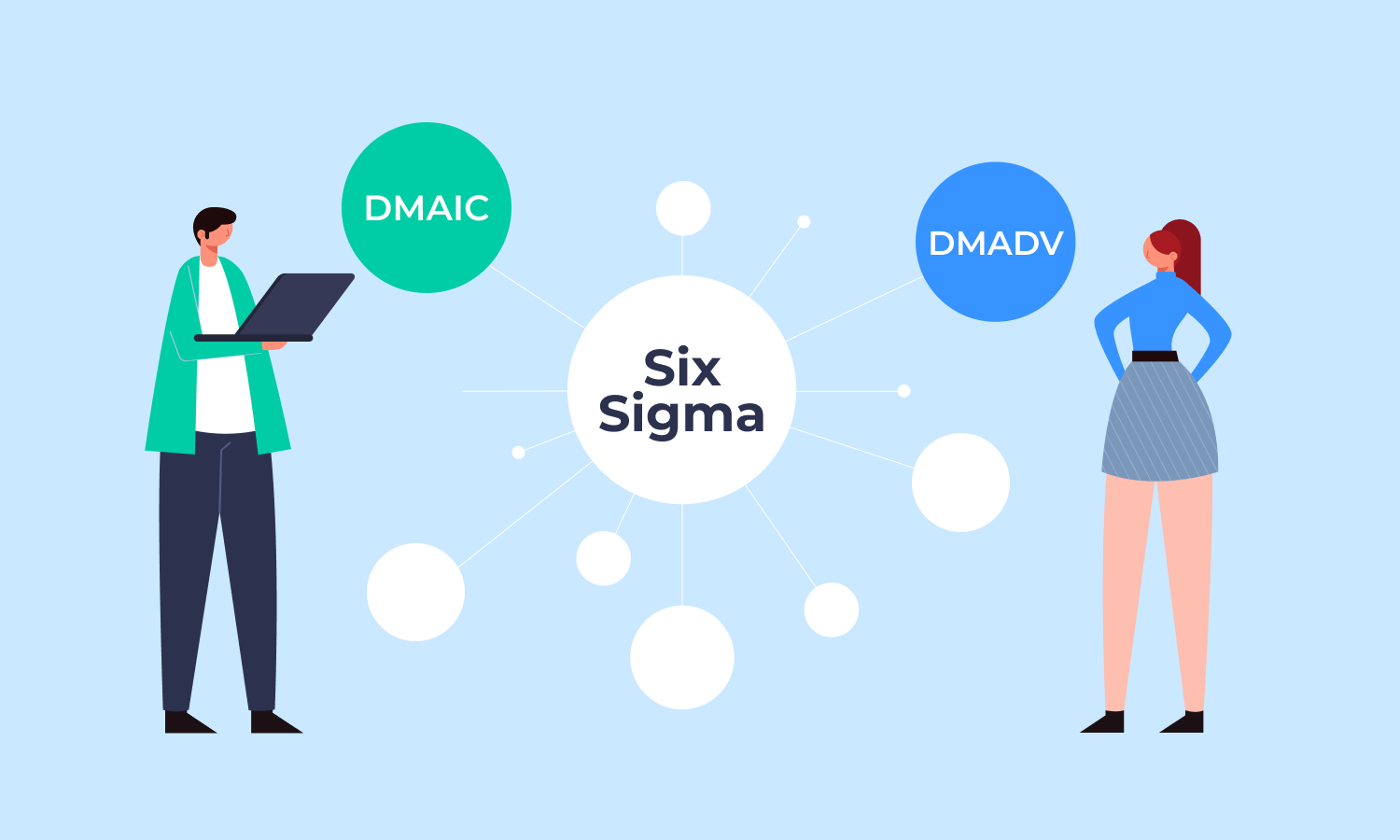 DMAIC and DMAVD are the most commonly used Six Sigma methodologies. Both are designed to make business processes more effective and thrive. What about their differences?
You may say that both methods share some important features and even do not differ much in their names. However, they are not interchangeable and are aimed to be used in different business processes. 
Before diving into these two concepts, make sure your teammates understand the purpose of using Six Sigma strategies to properly implement Six Sigma principles into their efforts.
We have recently posted the ultimate guide to DMAIC and you can learn many interesting things there:
Ultimate Guide to DMAIC Process for Six Sigma
As you know, DMAIC stands for Define, Measure, Analyze, Improve, and Control. DMADV is another improvement framework, and the first three letters of this framework are as same as in DMAIC and stand for Define, Measure, and Analyze. The last two letters stand for Design and Verify.
DMAIC and DMADV have several similarities. They both use statistical tools and facts to get solutions to common quality issues and focus on reaching the company's financial and business goals. Both frameworks in Six Sigma are implemented by Six Sigma Belts (Green, Black, and Master Black) and are used to reduce defects.
In order to understand how these approaches differ from each other, you need to supplement your knowledge of DMAIC with new information that concerns DMADV.
What is DMADV?
The definition of DMADV derives from the acronym meaning Define, Measure, Analyze, Design, and Verify. As we can see, this framework differs from DMAIC only in the last two letters. However, is this a simple difference? Let's figure it out!
Each stage of the DMADV framework can be simply determined as follows:
Define the requirements and goals of clients for the product/service

Measure performance to customer requirements

Analyze the design for the process, product/service

Design and implement new processes required for the new product /service

Verify results and maintain performance
The key difference between DMAIC and DMADV is that DMAIC is typically used when you are trying to improve or develop a process that is already in existence
However, the DMADV approach is aimed to redesign a problematic process, product, or service. The method initially follows the first three steps of the DMAIC framework and then introduces the Design and Verify steps to gain the improvements needed.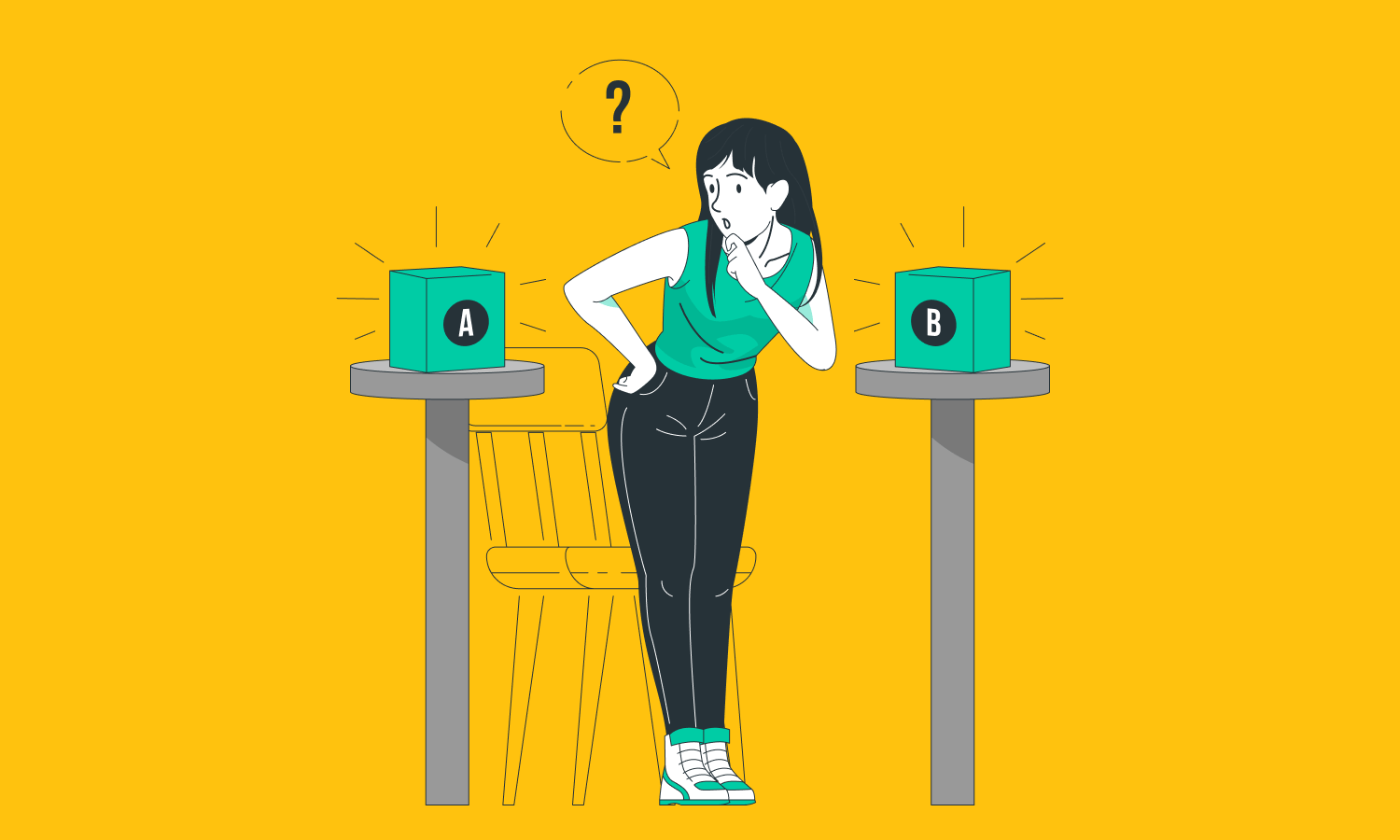 DMADV prevents problems from happening through quality and robust design concepts. Now you'd better dive into details to look thoroughly at the different stages of the framework.
Design
Design is the first stage of the framework where goals are identified regarding the purpose of your project. You should set realistic and measurable goals important to your company and stakeholders. After that, a clear project scope must be defined and a thorough strategy must be aligned with each goal that will satisfy the expectations of the company and clients.
Measure
The next phase is Measure. You should measure the factors that are critical to quality. It's critical here to define the requirements of the metrics. The way in which the metrics will be measured must assess quality, process capability, possible risks, and product capabilities among others.
Analyze
The Analyze stage of the DMADV approach means developing design alternatives, defining the better combination of requirements to achieve value within the given constraints, designs, identifying the best components, and finally developing the best design. At this stage, you calculate the total lifecycle cost of the design and ask yourself about the best design that will help us meet the goals.
Develop
This phase is about a detailed elaboration of the design that was selected in the previous stage. Each element of the design is highly prioritized. Then the high-level design is developed and a more detailed design is constructed as a prototype. You should identify all errors which may occur and modify the new process design in order to avoid errors.
Verify
The last phase of the DMADV method is Verify. This is the time for the team to verify whether the design is acceptable. You should be able to claim that the design can be used in the real world. Here pilot studies and production-scale studies will need to be conducted. This step also includes an implementation plan that stipulates how the new process will transition into routine operation.
What is the Difference Between DMADV and DMAIC?
DMADV vs DMAIC: how do these frameworks differ from each other?
After the Define phase, based on the existence of the process, if it is an existing process, the DMAIC framework is followed. If it is not an existing process, you'd better use DMADV.
Here's some more differences between DMADV and DMAIC:
DMAIC is correction while DMADV is prevention

DMAIC minimizes variation in an existing process while its opponent is about producing a process that is the first time right.

DMADV is usually a longer-term project. DMAIC is shorter.

DMADV uses qualitative solutions (for example, the

Kano model

) while DMAIC uses quantitative statistical tools.

DMAIC focuses on some critical QTC parameters. The DMADV method focuses on all of them.

DMAIC includes controls to sustain the gains while DMADV involves verification and validation of the finished design.
Conclusion
Six Sigma can be applied to improve any process in any environment. DMAIC Six Sigma is designed to enhance a process, service, or product that the organization intends to continue selling. DMADV works best for launching new enhancements or projects.
It is important to align with business planning and use the data consciously to make them assist in achieving more satisfactory results.