Slack vs Discord: Which Tool is More Powerful in 2020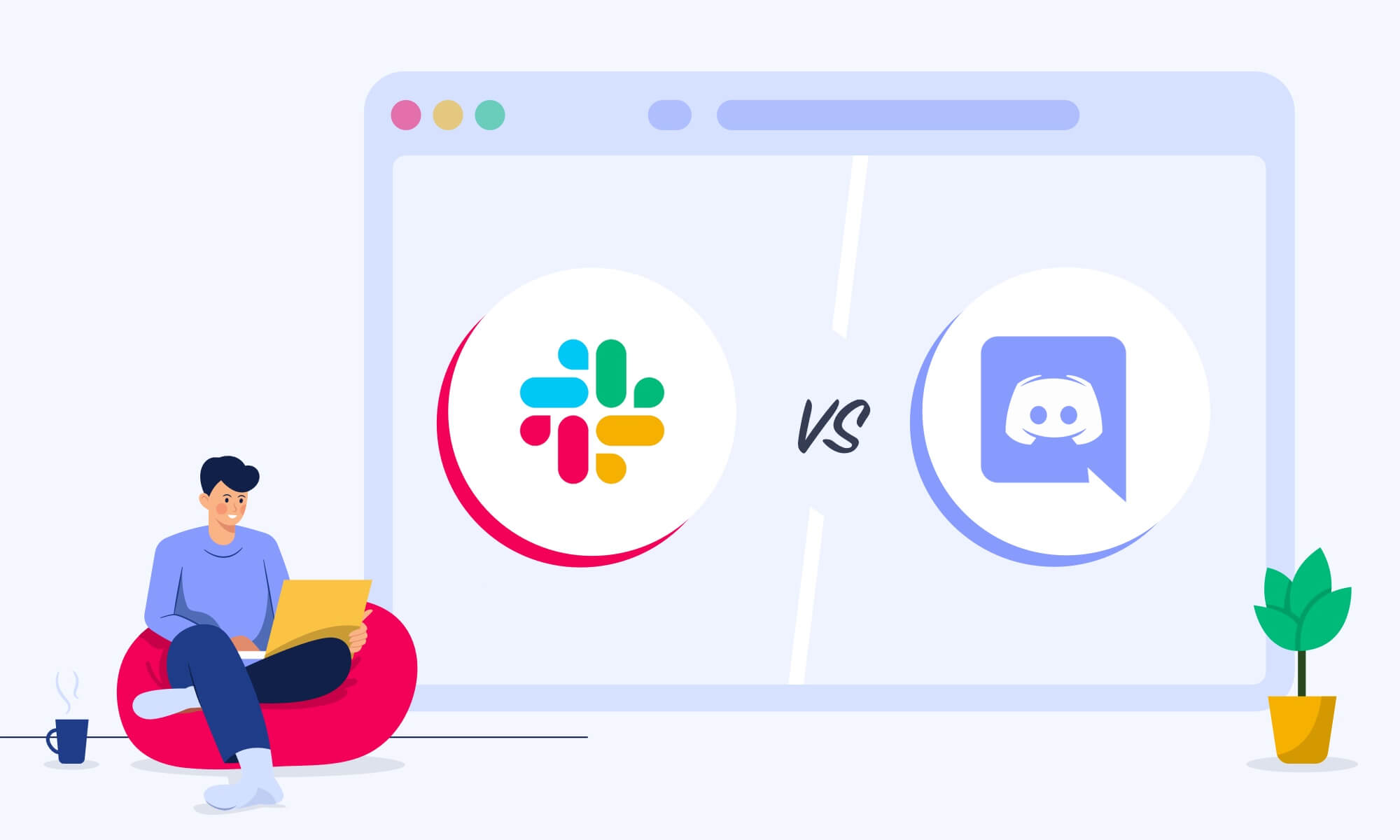 When we try to compare two powerful tools, the game between them can be endless. The case of Slack and Discord can also lead you into lengthy discussions with the identification of one winner out of two.
Slack has long established itself as an excellent tool for team communication. This communication tool was designed to replace email and make team communication a cinch.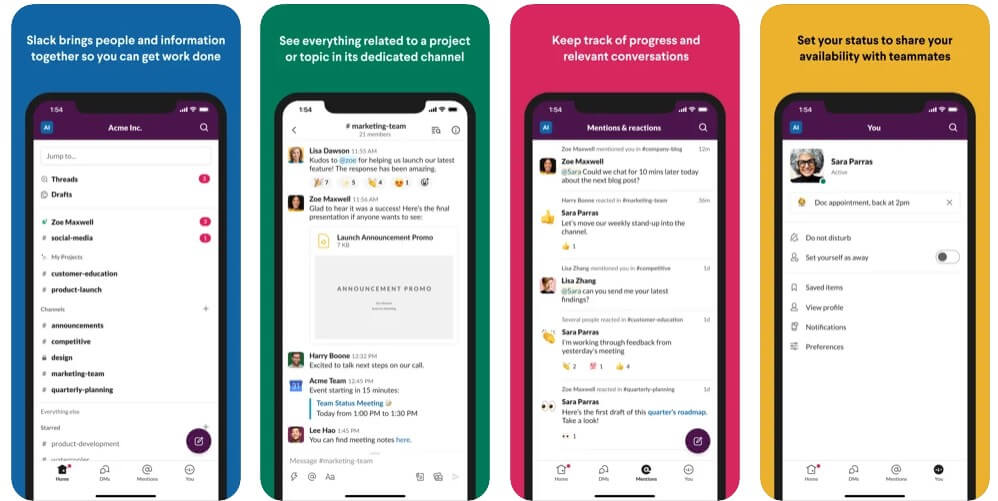 Discord is used predominantly due to its voice communication feature, which provides a non-interruptive experience (that is especially appreciated by the gaming community).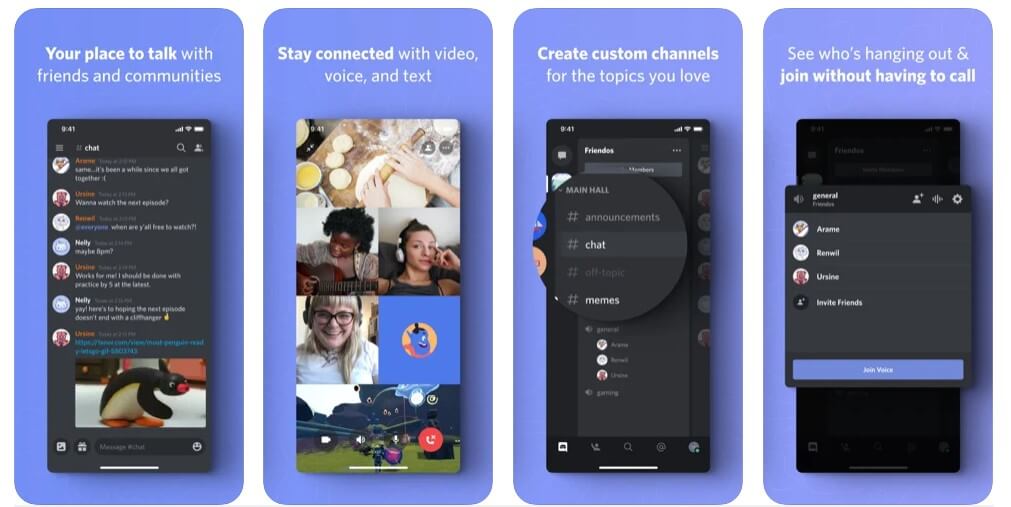 Today we can sincerely admit that Discord is nipping at Slack's heels, and as a completely free alternative, it puts up quite a fight. This is precisely the subject of discussion and the main idea of this article.
Is Slack better than Discord? What makes Discord different? Which tool should we use for work and which one for gaming? In order to answer these questions, we're taking a closer look at these two software solutions to see how they compare.
What is the Difference Between Discord and Slack?
Slack vs Discord: target markets
Both tools can be used for many purposes, this is not discovery. However, both Discord and Slack were designed with specific markets in mind.
The target audience of Slack is in the business sector. Its key features make that obvious by offering advanced text communication, higher file sharing capacities, improved thread control, etc. Nowadays the tool is specifically popular among companies that provide remote work opportunities. Discord was initially made for gaming needs. That is why the software focuses on voice communications, push-to-talk, video chatting, and more related features. Its free plan is much less limited than in Slack. It makes sense considering the tool isn't targeting profitable businesses and global organizations.
Slack vs Discord: ease-to-use
Discord attracts users due to its slick design and hassle-free sign-up process. You'll even not need to provide your email id to use the Discord chat app, just give your name. The interface in Discord is really simple and customizable, so any casual user can quickly understand its features. Discord's text and voice conversations take place in their servers – you can set them up in seconds.
Joining Slack's workspace looks a little tedious in comparison with Discord. You may accept an email invitation or create an account. Then you will need to set up a profile with your first name, display name, phone number, and other info. It is better to download desktop and mobile apps, whereas, in the case of Discord, you can log in to the web client to access the app.
Slack vs Discord: comparing a free feature set
Slack users who prefer free accounts are rather limited in their capabilities. Although it is actually possible to work with Slack's free account limitations, but you will find a Discord basic account is far less restricting.
The free plan in Discord allows you to use video conferences with up to eight participants. Screen sharing, push-to-talk conversations, unlimited storage, and voice-only channels, are also available. On a free basis, Slack proposes one-on-one video calls, no screen sharing, and limits your message history to the most recent 10K messages. Its free plan caps your storage at 5GB, so your files will need to be deleted to let the new ones be added.
Slack will enthusiastically show you its advanced capabilities and features once you start paying. Its premium features include unlimited integration with other apps, unlimited message history, up to 1TB of storage, collaboration with other companies, and 24/7 support. 
Discord has two paid plan options: Nitro Classic and Nitro. The first one provides features like changing your tag, using custom emotes and the ability to upload GIF avatars. Screen sharing video quality opportunities will be increased. The Nitro plan unlocks the possibility to upload files up to 100MB in size, enjoy improved video quality, and the ability to boost servers to make more people get access to them.
Slack vs Discord: integrations
Slack obviously beats Discord beat in terms of integrations. You may get thousands of integrations with the best productivity and work apps in Slack (for example, with Trello, Zoom, Office 365, and G Suite. It can be integrated with almost any app you can think of.
Discord contrastly has few native integrations. You are able to share screenshots with Droplr, or connect other apps if you have a Zapier account as well as a stream directly with Twitch or YouTube. However, Discord provides bots that can automate simple tasks, conduct polls, and moderate your workspace.
Slack vs Discord: security issues
Both software solutions offer reliable security features, though Slack looks more comprehensive. It uses SSO, data encryption, and integrations with top DLP providers and it is very compliant with modern ISO standards of privacy shield. 
Discord proposes some of the same features, including SSO, and a client-server architecture that keeps your IP secure. You can add users to your Discord by sending an invite link. Both tools guarantee that nobody can access the server that you have not already approved.
Slack vs Discord: support service
Slack is famous for its high-end and well-coordinated customer support. Its team ensures great resolutions for any sort of toughest queries and challenges. The support team will attend you by assuring seamless application usage. Slack's support page lets you tap into the collective knowledge base of the app.
Discord also extends excellent support services to its users. It has a 24/7 help center and its support team is actively available on most of the social media channels. You may find all the information right from the account settings to permissions exploring its help center page.
Slack vs Discord: what about cost?
Pricing is the area where Discord truly wins. Its base product includes text, voice, video chat, and screen sharing, that are completely free. 
You have a chance to communicate with up to 250K co-workers with no extra cost. You will need the Discord Nitro plan only if higher quality voice and video chat or higher file upload limits are required.
Slack may seem pricey, especially for larger enterprises. Its standard plan begins at $6.67 per user/monthly. You will need more expensive plans for access to features such as SAML-based SSO, DLP, and multiple workspaces.
Here's how Discord demonstrates its pricing set: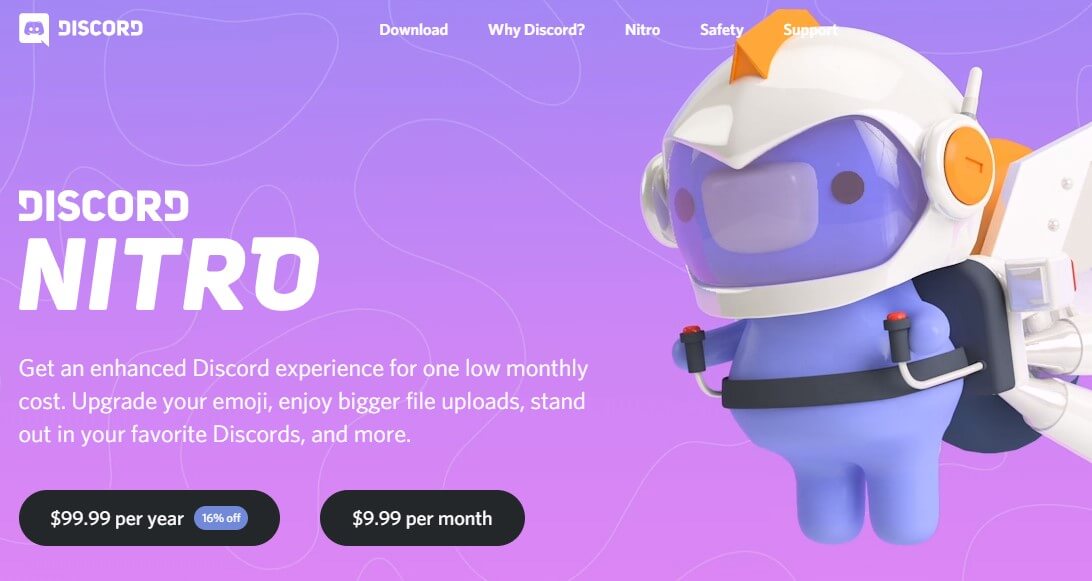 Here's how the Slack pricing page looks like: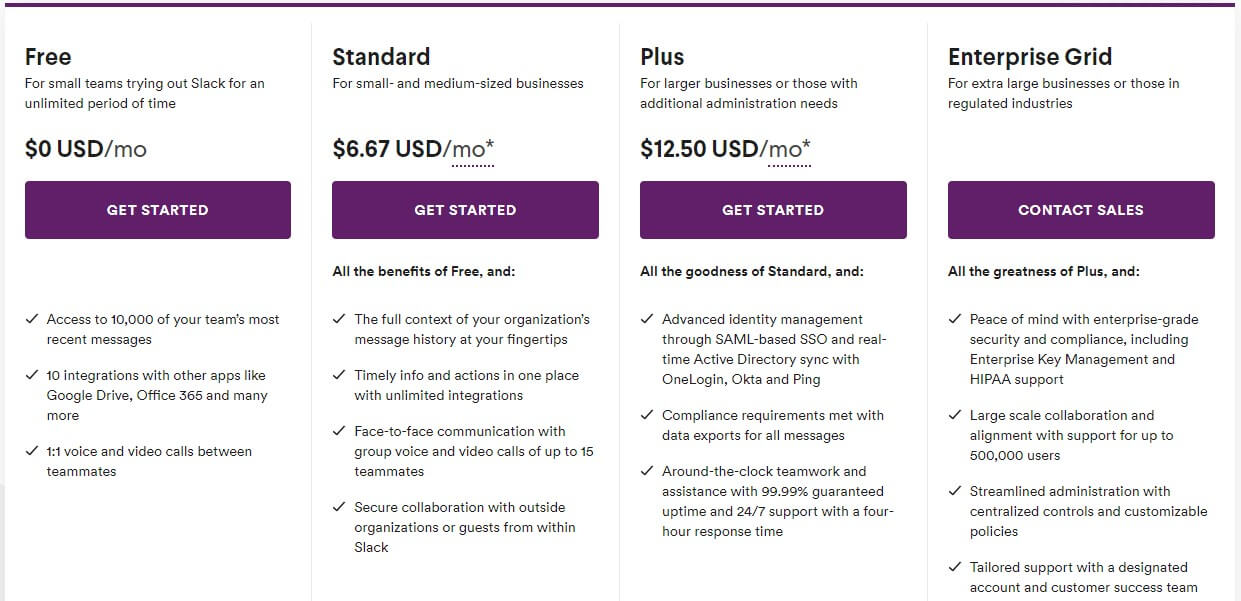 Conclusion
Eventually, seeking appropriate team communication and collaboration tool, you should consider first the size of your company and the cost of the application.
Our conclusion is that Discord team chat is a viable Slack alternative that can absolutely be a Slack replacement. Slack and Discord are both exceptional in their respective genres; and ultimately, it's up to you which to choose.