Simply Explained: Online Kanban Board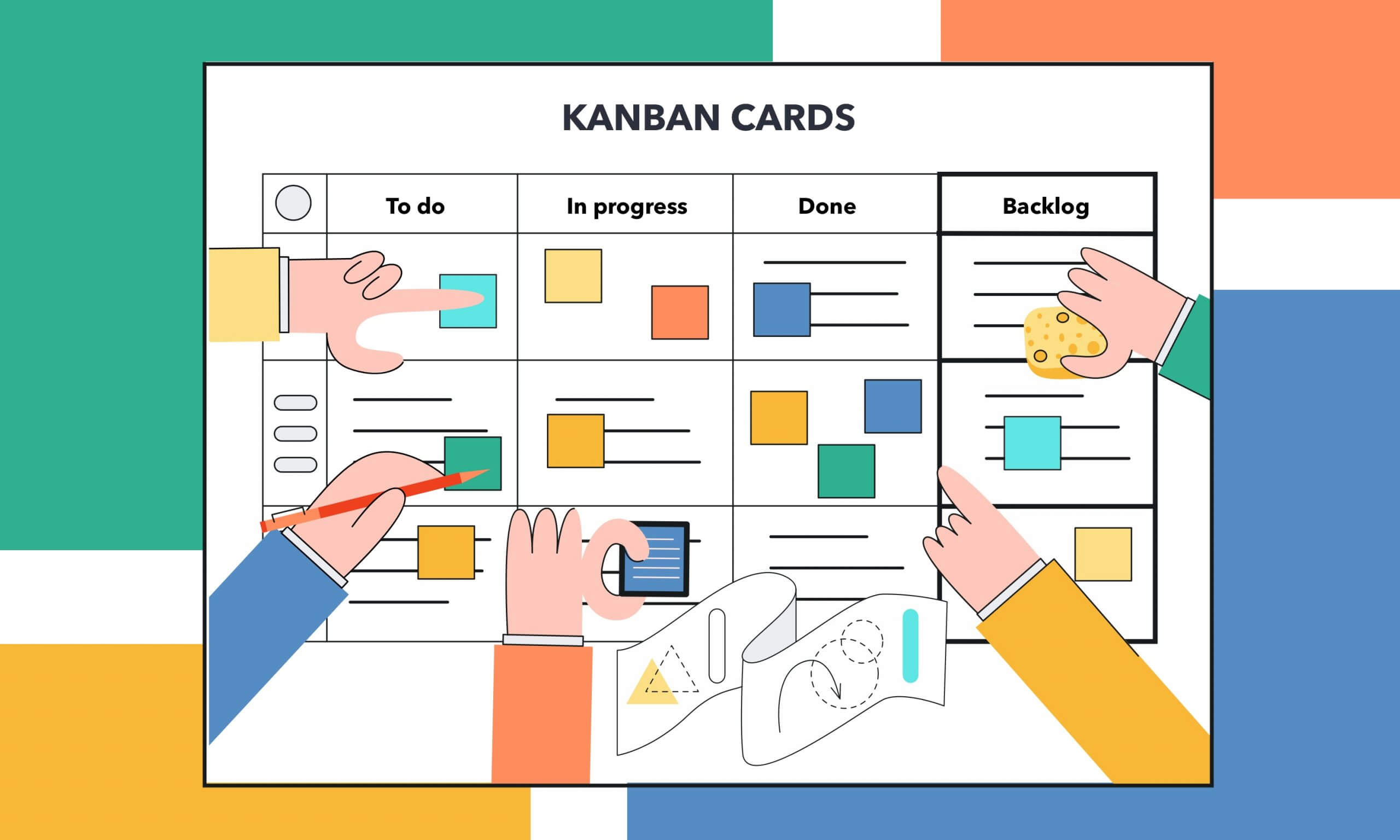 What do you know about Kanban? People who are interested in software development will definitely answer this question by describing some features of this popular methodology. Some of them can even mention a Kanban board as the main means of all Kanban project management tools. This article is dedicated to online Kanban boards. But before describing their features, we must find the general definition for Kanban boards.
As we have already mentioned, Kanban board is the main means of Kanban methodology. Its idea was originated in the late 1940s in Japan when a famous corporation Toyota needed to improve the quality of its production and terms of its delivery. The specialists of the company invented Kanban to achieve these goals. The new system of project management was based on planning. The corporation had to plan the amounts of production it released on the market. The Kanban task board was designed to make it possible.
Generally, it is quite a simple device. A traditional Kanban board is nothing but a table with several columns. Each column stands for a certain stage of the manufacturing process that a task should pass before the final product is ready to be delivered. The tasks are usually written on sticky notes and placed into certain columns according to the stage of their performance.
Of course, digital Kanban boards are more popular today. They do not require paper and ink, and employees can create them on their computers. This is especially relevant for software development industry. A typical software development Kanban board usually has four columns. However, if the team performs a very complex task, the board can contain more columns.
Kanban online board
Software developers usually prefer to use online project boards. Luckily, today there are lots of applications that allow you to create and manage them. Most online Kanban boards are free. That is because modern software development companies prefer to use open source Kanban tools to save their money. Such tools usually have the same functionality as paid Kanban project management applications. Additionally, most of them are web based. It means that you should not load them on your computer to start using them. The only thing you should do is to enter their official website and create your account. After that, you are able to create free online Kanban boards and use other functions of such applications like visualization and analysis of your workflow.
Some web-recourses make online Kanban boards reviews. However, they are quite useless. That is because every software development team or company may choose a Kanban project management application according to their needs. Usually, such tools have similar functionality. All of them are able to create online Kanban boards and manage them properly. It means that there is no need to discuss their design or other features. Just choose an application that is suitable individually for you and start your project management with Kanban.