Modern Kanban Project Management Tools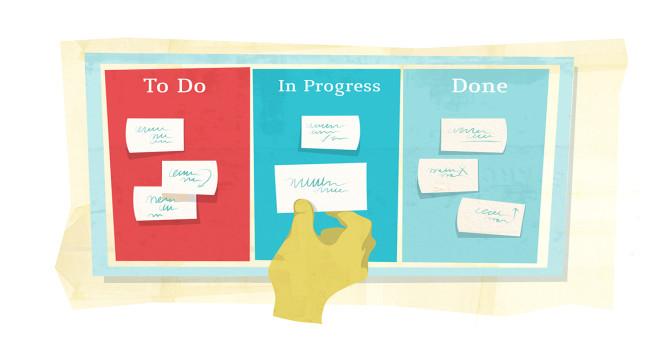 Kanban is a popular system of project management. Initially it was invented for manufacturing, but now it is widely used in the software development industry. There are lots of Kanban project management tools today. Before describing their main characteristics we should explain what Kanban in software development is and find the definition for such tools.
In software development Kanban is usually defined as one of the Agile methodologies. It has all necessary features for that. Like other Agile methods, Kanban is based on the principle of strong customer involvement into the process of work. The customer participates at all Kanban projects through its intermediary called the Product Owner. This person is a team member responsible for gathering the user stories and prioritizing them in the product backlog.
The ability to visualize the workflow is the main advantage of all Kanban projects. Kanban teams use special task boards to see their progress. This allows them to deliver the final product just in time. Additionally, this product usually has good quality, because Kanban teams pay great attention to certain tasks.
Now, as we know what Kanban is, we can start describing Kanban project management tools.
A Kanban project management tool is an application invented to simplify the work of the Kanban team. Usually such tools can create Kanban task boards and follow the progress of your work automatically. They also provide a new level of workflow visualization. With most Kanban project management tools you are able to visualize your workflow in various forms, including charts, diagrams and schemes. It gives you a perfect chance to analyze your work and forecast its result.
Most modern Kanban project management tools are open source. It means that you should not pay for using them. It is very convenient, especially for young software development companies with low budget. Free Kanban tools are usually web-based, so you have no need to install them on your computer. All you need to do to start using them is to enter their official website and create an account. Their functionality is usually wide enough to meet all your requirements. Some web recourses post Kanban project management tools reviews, but it is not strictly necessary. The functionality of all modern Kanban tools is similar, and any team can choose a system according to its needs and budget.