Best Trello Alternatives Relevant in 2021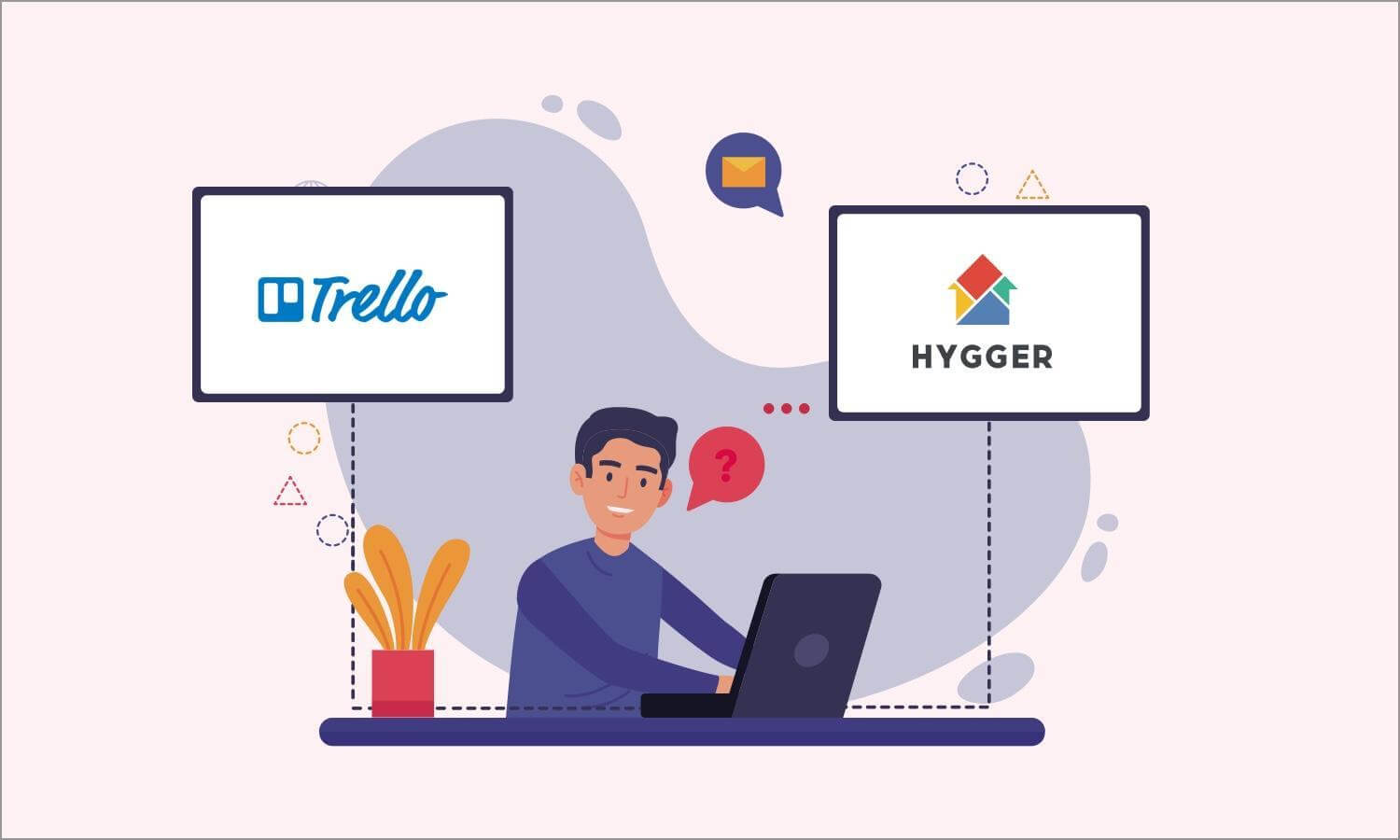 Trello is a well-known online tool in the software development world. Many companies all over the world use it predominantly for Kanban project management.
However, just because it is popular, does not mean it's the best software for your business. Especially in 2020 as in modern society, everything is changing so fast!
More and more users are facing some challenges with the limited functionality and lack of sophisticated reporting in Trello. In this post, we review some of the best Trello alternatives that look most relevant and innovative for the 2020-reality.
But first, let's say a couple of words about the reasons for Trello's popularity.

What is Trello and when you may need it?
Trello is an online project management tool that is widely popular predominantly because of its capability to organize work and tasks into visual boards.
Working with Trello Kanban boards, you add tasks or cards to your projects, add descriptions, create checklists, assign due dates, attach assets, assign tasks to team members, and make other actions that a typical Kanban board allows. Users appreciate a user-friendly interface and general simplicity of the platform. Additionally, Trello provides its customers with convenient iOS and Android apps.
You may need Trello if you deal with project management, workflow management, event planning, personal tasks, tracking time, organizing files or digital collections, hiring employees, storing and sharing files, roadmapping and more.
Is Trello so perfect?
Many admit that the tool is so powerful just because it adds to third-party apps or additional services. However, these power-ups cost additional money.
Actually, this is not the only cause why people are looking for Trello alternatives. However, this is a completely separate topic. Let's here define general criteria that are important to consider when choosing any Trello alternative.
The main feature why most users choose Trello is a convenient Kanban board.
What makes an effective Kanban tool?
Kanban functionality is an obvious trend in 2020. Powerful Kanban software assists teams from various industries to focus on key priorities, keeps employees in the loop about what's current and what's coming up and tracks a steady flow of work.
Some times ago Kanban software was predominantly used to manage Agile software development. But now these tools, as well as Kanban methodology, are used in any environment you can imagine.
Useful Swimlanes, WIP-limits, activity streams, checklists, cards, and many more features help you visualize and manage workflows in a professional way.
Before we starting reviewing the best alternatives to Trello, let's define the basic Kanban tool criteria to score each software:
Usability
Kanban itself is rather intuitive and simple as well as most of the software. That's why many platforms go the extra mile in terms of usability – most of them propose convenient templates, training resources, and videos to help users easily implement and find new use cases for the tool.
User Interface
Most platforms like Trello offer a clean and easy-to-understand interface. However, not all of them know exactly how a beautiful UI should look like.
Features
The main functionality of Kanban involves Kanban boards and cards.
A Kanban board organizes cards with Swimlanes, Work in Progress limits, Sub-columns, and typical categories columns: "To do", "In progress" and "Done".
A Kanban card consists of tasks, checklists, and attachments. The cards provide the ability to link tasks, add task hierarchy, get different views, and use card templates.
Analytics
Modern Kanban tools allow to pull and create analytical reports and customize the workflow to suit your work environment.
Integrations
Best Trello project management alternatives should be able to integrate with Google apps or time tracking software if you're using it.
Pricing
Tools that propose clear, transparent, and flexible pricing will be always high-demanded and competitive.
Now it's time to identify best Trello alternatives relevant for 2020. Take your 5-7 minutes to compare excellent tools and see if there is task-oriented software that will look better suited to your needs. Let's get started!

5 Best Trello alternatives in 2020
Hygger
Hygger is a project management tool with built-in prioritization that proposes several views of tasks (To-Do Lists, Kanban, Timeline, Calendar, etc.) and lets users look at their businesses from different angles, managing multiple teams, and numerous projects at once.
Hygger offers multifunctional and beautiful Kanban boards that look more powerful than Trello's boards because of their outstanding features.
For example, Swimlanes that group tasks from all columns throughout the board. You can sort all your tasks based on their priority and create Blockers (the most urgent issues), Current Tasks and Bugs (issues with medium priority), Someday Swimlanes (tasks that will likely never be implemented).
The WIP (Work In Progress) limit option helps to reduce switching between the tasks and focus on task completion. Convenient Roadmaps, based on Gantt charts, represent project schedules visually and help to see the list of your tasks on a calendar, where it is possible to define start and end dates and plan workloads.
Hygger also allows accurate Time tracking for quick invoicing and payroll. You may track the time of completed tasks and generate summary reports about all project activities to see the teamwork effectiveness and velocity.
If you need to define the most urgent and important tasks and features – you may use powerful Hygger prioritization frameworks, for example, the Value vs Effort matrix.
Would you like to know more about Hygger capabilities? Check up our article about 6 Reasons Why Hygger Can Do Better.

Monday
Monday.com also proposes intuitive planning and colorful Kanban boards with the options of tracking, collaboration, and workflow automation. Monday developers have focused on simple structures that help users to clarify the sequence of work that needs to be done.
Many people consider Monday a great Trello alternative that can actually offer quite a bit more than Trello can.
Choosing this platform, you get different kinds of views such as a list, a map, a Kanban board, a spreadsheet, and other views. Attach files to cards, make comments, mention team members, and more. You'll also get an advanced project reporting dashboard that can collect data from different boards, allowing better tracking abilities of progress.

Kanbanize
Another multifunctional platform for Agile project management that is widely used for organizing and managing workflows. Using its kanban functionality, you will be able to visualize work, track projects, and optimize workflows to increase efficiency and achieve transparency.
Kanbanize functionality includes timeline planning, customizable Kanban boards, business automation rules, analytics module and many more options to provide productivity and efficiency to the way you work.
The progress of projects is reflected in real-time that eliminates the need for constant status updates and reporting.

MeisterTask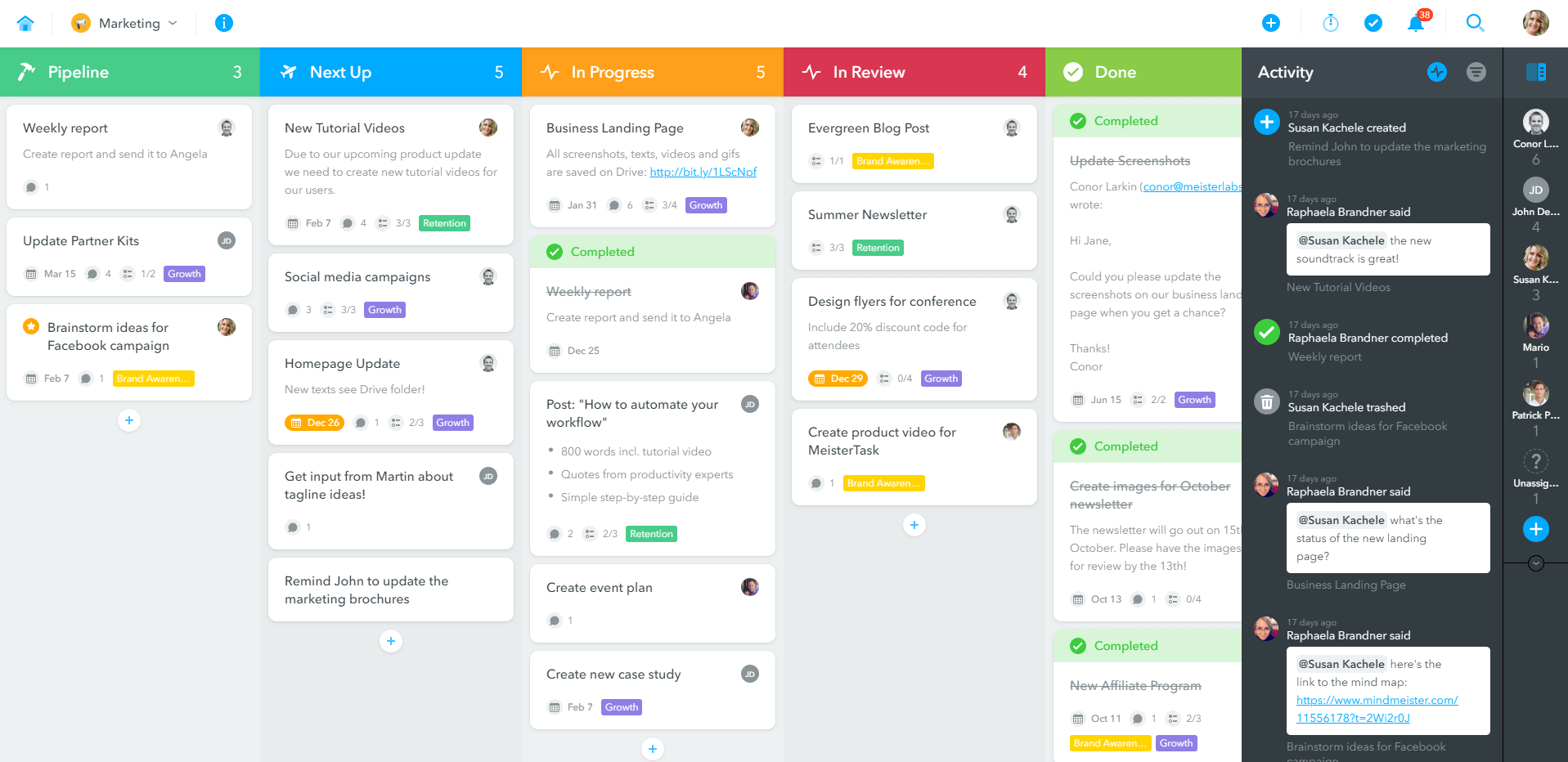 One more robust intuitive Kanban software proposes using handy boards that can be customized to fit any workflow, from software sprints to sales funnels. Teams that prefer MeisterTask may work collaboratively and communicate on one simple platform, sharing tasks and tracking the time they spend on them.
It's quite easy to visualize processes and automate them in different ways in MeisterTask. Generate recurring tasks, add checklists, notify stakeholders about tasks completion, or ensure that tasks are assigned and tagged correctly. Detailed statistics and reports make the tool particularly useful for large teams.
Additionally, using MeisterTask, you'll get access to free webinars for new users, fast email support in case you need to talk to a real person and useful help center.

ZenHub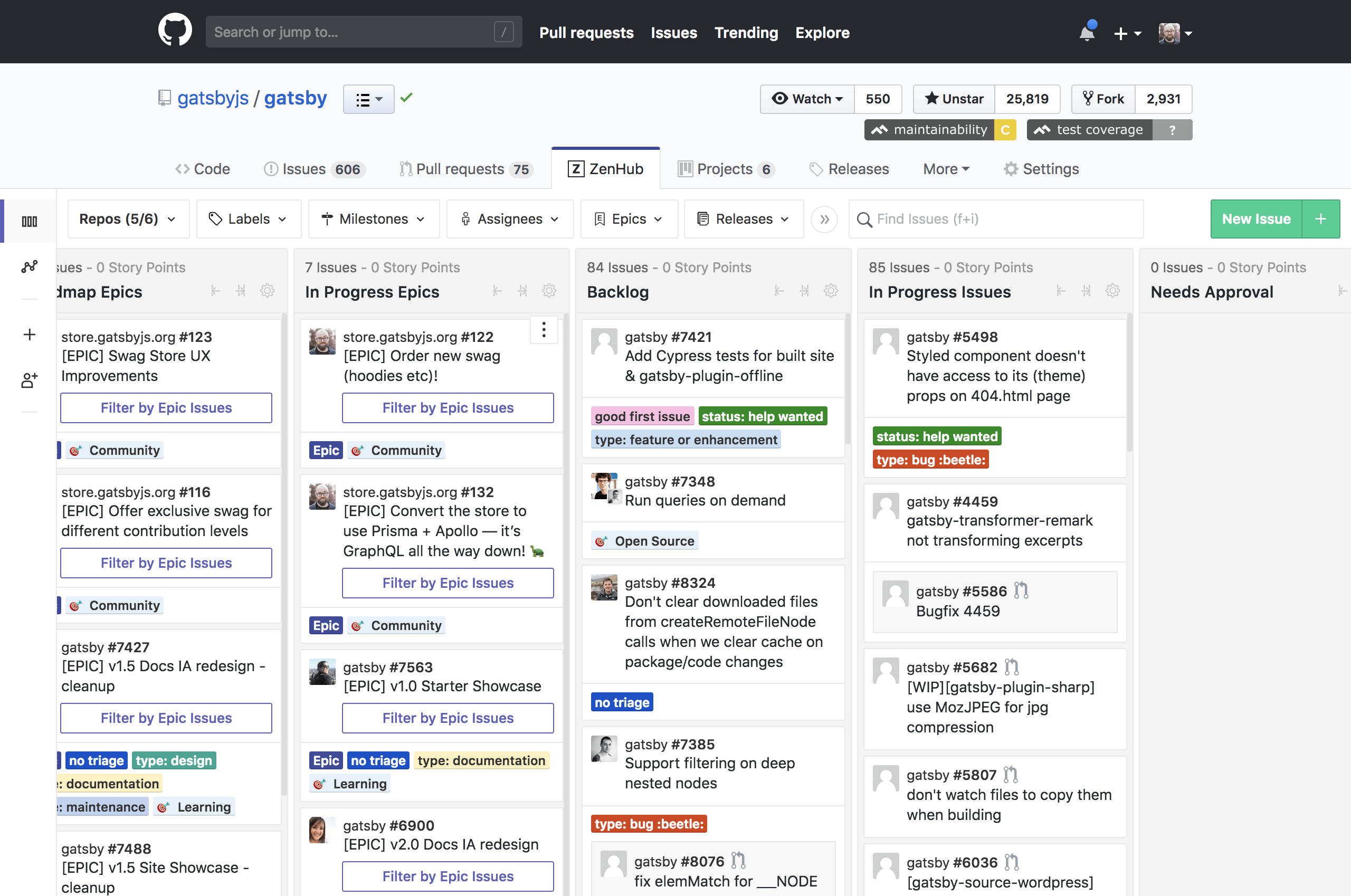 ZenHub looks proper for software development teams that want to work directly within the GitHub environment. It is a handy and friendly alternative to Trello, that provides users with the functionality to migrate data, automate workflows, and integrate with other tools.
ZenHub is likely to be familiar to most developers, (if you are using GitHub) that's why it can save teams a lot of time by eliminating the need to jump in and out of GitHub to manage tasks in third-party platforms.
Conclusion
How to choose the right Trello alternative with great Kanban functionality for your team? There are a few things to consider before selecting the tool. Account for these important considerations:
The size of a team
The tools it should be integrated with
Project workflow
Set-up time and cost
Easiness of onboarding
The best Trello alternative should bring people together to collaborate and work effectively.
Now when you are looking for an alternative to Trello, there are plenty of available solutions – you just have to figure out what you want. Hopefully, one of our top-5 alternatives list will suit you perfectly well!