7 Best Time Management Apps to Increase Team's Productivity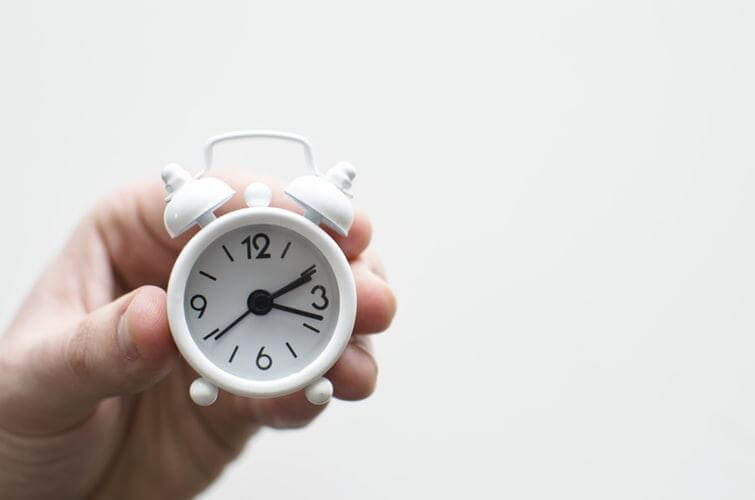 Professionals always want to make the most of the 24 hours they have every single day. It seems that there are people who even have 25 or more hours in a day and they still have time to be more happy, efficient and productive. 
What is their secret? How to be more successful at managing time? Conscious time management is the key. 
Managing your time well will positively influence your career. Mastering the skill of managing your time, you will be able to complete work on time, stay engaged during important meetings and be always proactive and creative in your tasks. And what you definitely need to succeed in this field is to find an appropriate time management application. 
In this brief guide, we list the best time management apps for 2020. But first, let us deeply describe what time management is and what benefits it provides.
What is Time Management?
Time management is a smart way of coordination of our tasks and activities to maximize productivity and the effectiveness of our efforts. The process of time management begins with the analysis of your key objectives. Then you should take action to ensure you achieve them without getting distracted.
Do not expect that there is a magic tool or a single technique that will outstandingly give you 100% more free time. However, you may find a really helpful solution that will assist you to improve your time management skills.
What tools do you use for time management?
In order to manage your time flawlessly and be able to perform work efficiently in less time, you need a powerful software. Modern time management tools represent all required functionality and technologies that can help you achieve this.
Time management applications may include scheduling features, communication functionality, work hours tracker, task organizer, team management system, calendars, mind mapping tools, and so on and so forth.
These applications do a great job not only in normal daily conditions, but also come to the rescue when crisis management becomes your top priority.
What Are the Benefits of Time Management Apps?
Most of the time management applications are able to make your life better, providing you with numerous benefits, helping to manage your time well. The vivid advantages of these apps will assist you to:
To be organized. When you are organized enough, you have a clear picture of what you need to complete and when. Being organized means maintaining your to-do lists and calendars, locating certain documents easily, having a tidy environment and taking diligent notes.
To set goals. These apps assist time managers to learn how to set goals in a proper way. With goal-setting will you to clearly understand your desired outcome and what exactly you need to accomplish it. 
To communicate. Developing communication skills will let you make plans and set goals for people you work with. The apps also help to delegate and focus on completing the most important and relevant tasks.
To prioritize. Evaluating your tasks and setting priorities is key in being a good time manager. Nowadays you may find various approaches and prioritization techniques, and luckily, some of the famous time management apps include these techniques and propose them to the users.
To plan. Planning is a fundamental part of time management. You will better stick to your schedule by being efficient in planning your day, meetings and other events. 
To delegate. Efficient time management requires completing work that will help your company in accomplishing goals. That's why it is rather important to practice delegating tasks. Time management apps help to evolve this skill.
To minimize stress. A good app will also care about your mental health. Minimizing stress will help you stay motivated and perform well when going through your schedule.
7 Best Time Management App in 2020
Todoist 
Among the other famous task management applications, Todoist seems to be one of the most friendly. It allows assigning to-do items due to dates and tagging them with different project labels.
It is possible to add tasks from a desktop or phone. If you want to get a glance at your week or month ahead, you may use a calendar view. The color-coded prioritization will simplify your tasks and you'll enjoy your progress toward task completion. The app is available on iOS, Android, Mac, Windows, and browser add-ons. 
Highlighted benefits:
It integrates with various apps.
It helps to offload some of your tasks with the team delegation features.
It provides several templates so you don't need to start from scratch.
Toggl
Toggl is a robust time tracker aimed to help you track time spent on tasks and increase productivity. You may easily check the areas of your role that are taking the most time and evaluate where and when your daily processes could be improved.
Toggl provides detailed reports and paid users can also get detailed insights about how to optimize their time based on their log.
Highlighted benefits:
Toggl allows seeing who is spending time doing what.
You can review your week, month, or even year to see what's been disturbing you.
You can sync the app across devices with mobile apps, desktop apps, and browser add-on extensions.
Workflow
Another user-friendly and functional app is Workflow. It helps to optimize time for the complicated things you do every day. You are able to create unique screen shortcuts on your phone, which perform numerous tasks with one tap.
Workflow allows integration with such apps as Uber, YouTube or Facebook.
Highlighted benefits:
Workflow automates complex tasks you do on your phone and cuts down on wasted time.
The app is really easy to use and quick, it proposes simple commands.
It can operate from inside other apps like Evernote and Safari.
RescueTime
If you used to waste a lot of time on the internet, this time management solution will inform you exactly about where you're spending your time and how much you're actually wasting. Do not lose the chance to find a balance between productivity and relaxation. 
You'll get detailed reports with time spent on certain websites, and will understand how much time you're spending in meetings and on emails. RescueTime is available for Android and iOS, OS X, Windows, and Linux. 
Highlighted benefits:
RescueTime provides reminders that alert you when you're spending too much time on a specific task.
The tool helps you understand how you spent every day.
It allows finding new ways to organize your day and spend your time properly.
Timely 
Timely is an innovative time-tracking application that will be useful for anyone who needs to track how much time they spend on projects and tasks.
With such a great automatic time tracking you will never forget what you worked on. Smart resource scheduling will guarantee everyone's time is utilized. Timely is also known for its powerful reporting system. The tool is available for iOS, Android, Windows, Mac, and as a browser application. 
Highlighted benefits:
Timely provides you with a more realistic idea of how much time projects eat up.
This solution assists you in understanding how your workweek plays out.
It holds you accountable for the amount of time that you set aside for work.
Evernote
This is also one of the famous note-taking software with more than 200 million users. Evernote has established itself as a powerful application for note making for over a decade. With its help, you'll be able to create detailed notes, organize ideas, save web clippings in the accessible space, and many more.
You can use its desktop and mobile apps for Windows, Android, iOS, and Mac.
Highlighted benefits:
Many different tools have jumped at a chance to integrate with Evernote. (Gmail, Salesforce, OneDrive storage, etc).
The service also proposes several peripheral programs like Skitch and Evernote Hello, which complement the primary program. 
It allows sharing your notes via social media, such as Facebook and Twitter.
Pocket
Pocket is a bookmarking tool that allows saving web content to come back to later. If you are impressed by an interesting article, Pocket will let you save it and other content in one place so you can read or watch it later. You can also browse content that will serve up recommendations based on your preferences. 
The service is available for iOS and Android, Mac and Windows, and has several browser extensions. 
Highlighted benefits: 
With this tool, you can get the option to save what you're looking at for later and make the most of your time.
You can easily organize your day and separate work time from learning time.
When you do decide to dive into reading, you'll have no shortage of reading materials.
Conclusion
Time management is crucial for all teams. Make the most of each of your daily hours with these smart apps, and feel a sense of accomplishment at the end of the day. 
Spending time efficiently is the key to a more productive and happier life.