SDM and SRM: What Are Two Essential Kanban Roles?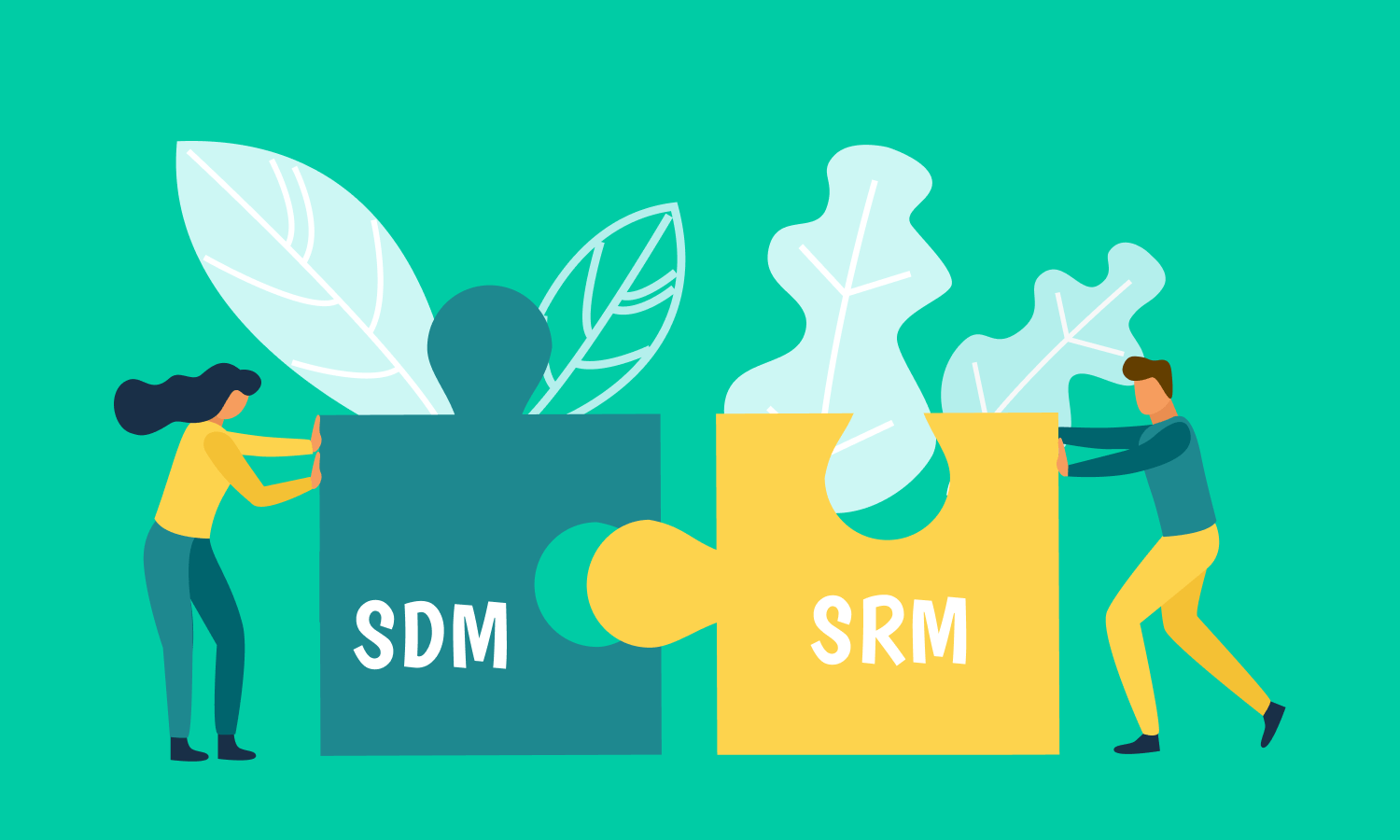 Any role is a formality. Surprisingly the Kanban method also implies some essential characters. What are these roles in Kanban?
From the initial ideation to delivery, work moves through the value stream until it reaches the end-user or client. Kanban is aimed to optimize the workflow as it flows through the value stream. This system performs upon the speed and efficiency of delivery by reducing waste and team overburden. 
In order to mo manage this approach, two essential roles have emerged. In this post, we will briefly describe these Kanban roles: a Service Request Manager and a Service Delivery Manager. Let's explore them in detail.
The Role of Service Delivery Manager
The Service Delivery Manager (SDM) in Kanban is responsible for improving workflow efficiency. This role is also titled a Flow manager or Flow master. This role is not a direct equivalent to a Scrum Master, although they have some similarities.
The main goal of the SDM is to ensure a smooth flow of work. In fact, this person helps the team do their work right, focusing on increasing delivery speed, reducing costs, and shortening the response to market demand.
We have been knowing about this role from 2005 when Microsoft started using Kanban. In its initial conception, a regular project manager performed the SDM role. Then the PM role was elevated to perform the necessary service delivery functions expected of them.
Kanban teams need a service delivery manager to oversee the quality of their service delivery. So, this important person ensures an appropriate response to customer demands. But even if there is no Kanban cadences, the team must always care about the efficiency of their work process and how tasks are flowing across the Kanban board.
What are the key responsibilities of Service Delivery Managers?
If your company has decided to hire a SDM, he/she would normally have the following responsibilities:
Facilitate

continuous improvement

initiatives

Regularly check the Kanban board and make sure that no work item has been blocked.

Run regular

Kanban meetings

Control all the processes to be working towards delivering client satisfaction.

Address to the task's owner in case it is being delayed more than usual.

Monitor and manage risks

Make sure the policies are followed by the team. 
There is no strict rule on how to apply the role of the Service Delivery Manager, as the options may include expanding their responsibilities and duties. This role can be actually filled by an existing team member or performed by the team as a whole.
The role of SDM will suit a person with deep knowledge of the team's service delivery processes. He/she should be addicted to continuous improvement, be able to track the flow metrics, and translate them into actionable knowledge. Generally, the person in the SDM role must live and breathe with a strong desire to achieve excellence.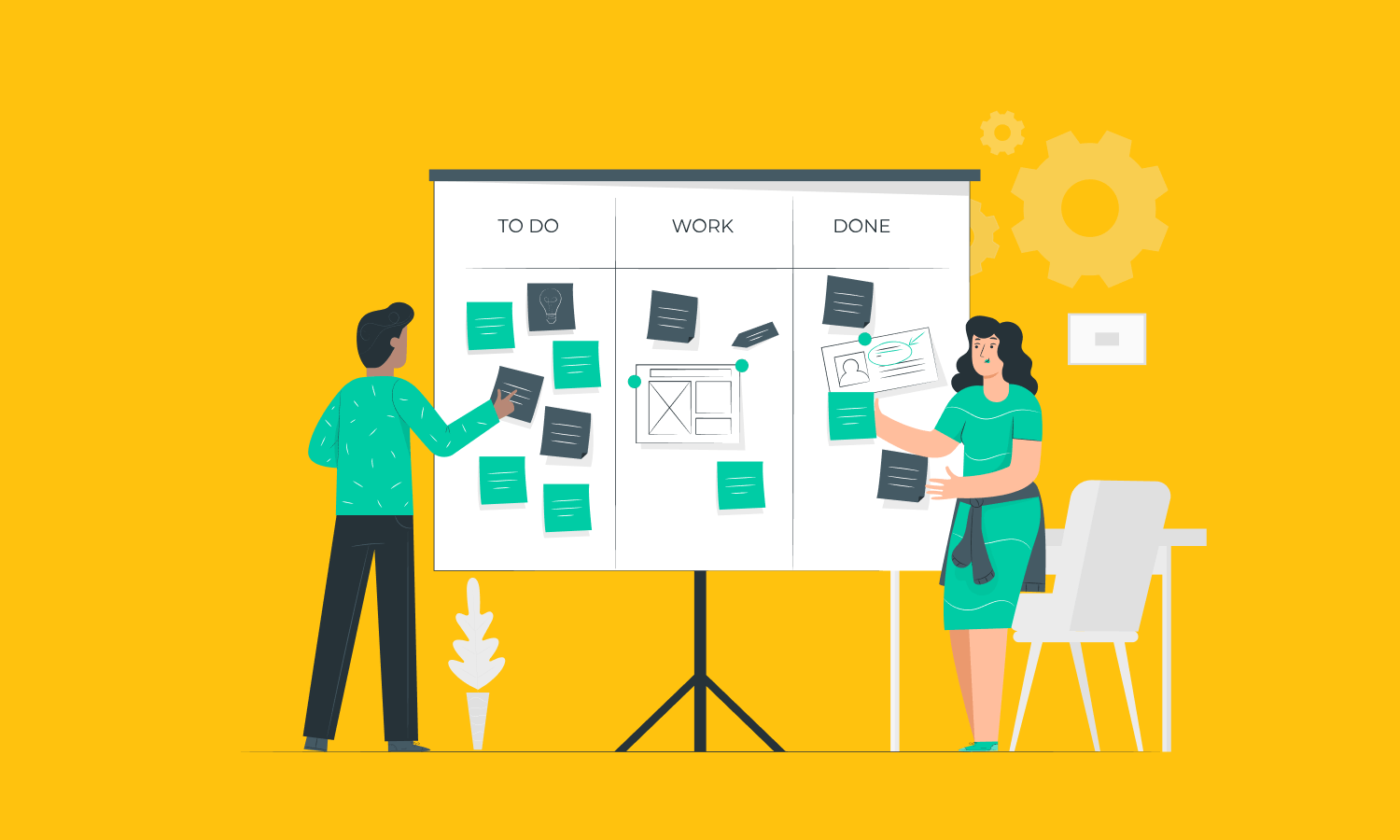 The Role of Service Request Manager
While the SDM works with the workflow within and out of the Kanban methodology, the SRM – Service Request Manager is responsible for handling the flow into the Kanban system. 
Before the team performs its working items, it's crucial that a discussion about what receives the most value for clients has taken place. But it does not mean that the SRM will decide which items the team would commit to.
This role can be assigned as an add-on position to the team. It can be also confused with a Product Owner in Scrum, as this position is responsible for understanding the clients' expectations and needs as well.
Service Request Managers initiate discussions that lead to decision-making solutions. Actually, this role is not very common in companies, and the relevant responsibilities are often performed by product managers, account managers, or in some cases, project managers.
What are Service Request Managers responsible for?
The main goal of SRMs is to serve as a good facilitator and risk manager in Kanban. They typically do the following:
Order work items from the

product backlog

and facilitate prioritization of what comes next.

Introduce the policies for the system that combine decisions together

Improve corporate governance, consistency of process

Reduce personnel risks related to individuals
A person who is striving to become an efficient SRM must know customers like the back of their hand. He/she should be strongly aware of the customers' expectations and desires.
In general, the role of SRM will perfectly suit a person who is able to interact with and understand the end customer well. For example, an account manager or sales engineer. They can easily carry the SRM duties that aren't directly involved with the delivery process; they will rather pave the way for its effectiveness.
SDM and SRM Roles: Are They Mandatory?
In many cases, top managers after learning about these Kanban roles, are tempted to implement them as soon as possible. However, both SRM and ADM roles are not mandatory.
They both were developed to help teams move from a more rigid team structure to a self-organizing culture required to apply the Kanban method in the most appropriate way.
In case you implement Kanban first time, the gradual injection of these Kanban roles would bring some vivid benefits. There is no need to hire new people. Try to involve any existing team member. You most likely already have a project manager. Try to evaluate what current roles you have can naturally be elevated to these Kanban roles.

Nowadays Service Delivery Manager and Service Request Manager are becoming to gain more recognition and being utilized more often. It will not a surprise if these Kanban roles somehow evolve in the future. This evolution will be driven by the nature and complexity of how we work and what types of products and services will be demanded of us.
Have you tried to implement the SDM and SRM? What do you think about these kanban roles? Please share your thoughts in the comments below.