Hygger's 2018: Year in Review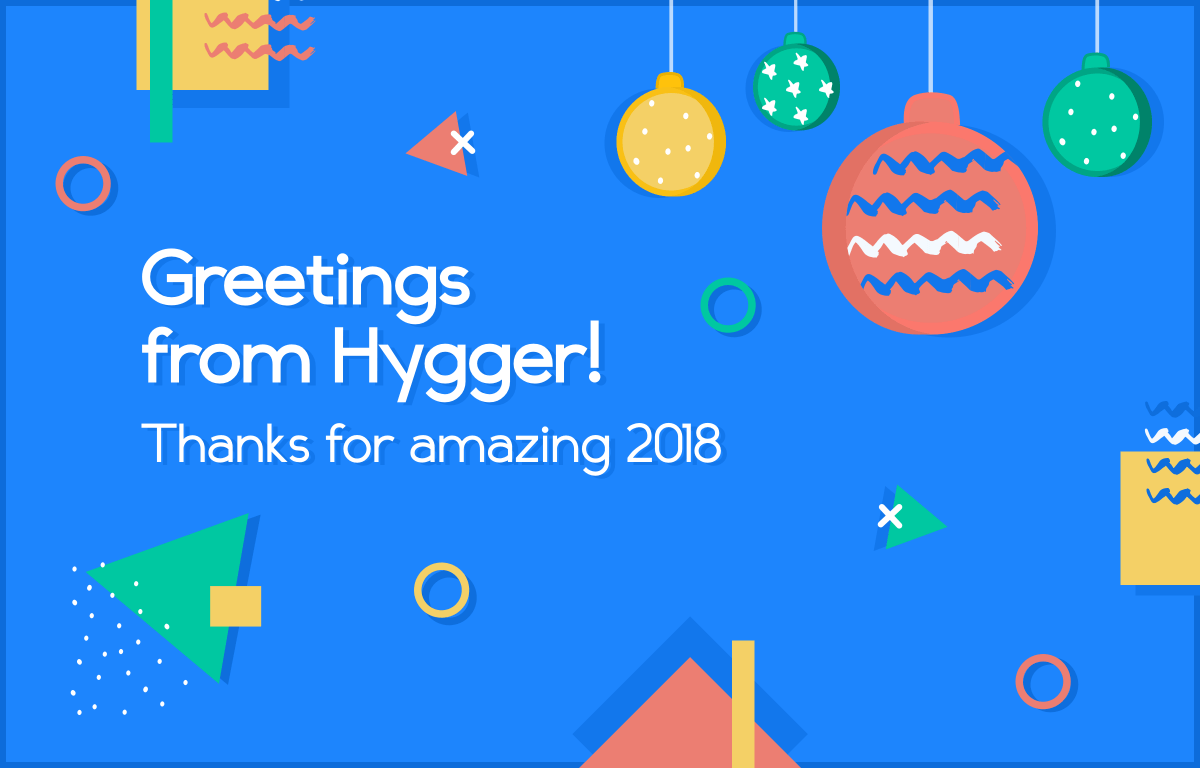 That has been a big year for us and for our customers! Teams around the world have made amazing things with Hygger. You are our main inspiration to move Hygger forward sticking to the mission of getting the right things done.
New features 
We achieved several milestones to make Hygger experience even more easy-to-use and effective in 2018:
Our main innovation is

built-in prioritization

, that makes Hygger first-of-its-kind project management tool. 

Now you can prioritize your tasks using

2×2 Priority Matrix.

You can choose the matrix from ready-made templates

(Value vs Effort, Value vs Complexity, Value vs Risk, etc.),

or you can create your own prioritization matrix from scratch. 

Besides teams can prioritize by ICE/ RICE scoring methods, that include Reach, Impact, Confidence, and Effort parameters.  And it is also possible to use the Weighted Scoring model for managers to decide what features and tasks to do next.

To make work with Hygger even more effortless we created

Board Templates

. Now to start your work with Hygger you can simply choose a suitable board template for your goals: Team Tasks Management, Development, Marketing, Design and etc.

To see the whole picture without jumping from project to project you can simply by turning on tasks in

Sorted List view.


Now you can use

Burndown report

to see the detailed statistics of what has been done and what has not in the team. To predict the team's performance and to plan future sprints more precisely with

Velocity Report

.

We upgraded Hygger with

iCalendar, Intercom, JIRA, Google Drive, GitLab, Harvest integrations.  All for your!

Now you can estimate tasks with

Story Points

.

And use

Tasks Links

to mark them as dependent on other tasks.

Another new cool feature –

Task Browser

, it's made for easy search and sorting of your tasks.

In 2018 you asked for Shortcuts and Background colors, and we,




like good Santa, made

Shortcuts and Customizable Background Colors

. Now you can be even more productive with Hygger.
Networking
Thanks to 2018 for all the fantastic people we met, for hot discussions we joined and workshops participated. We have visited several amazing conferences, among which are Saastock in Dublin and Slush in Helsinki.
Reviews
Hygger received 30+ reviews on Capterra with the average rating 4,5+ Stars. Thank you for your trust and honest opinion!
Knowledge is power
Check out our most popular articles in 2018. We collected all the best for you:
Thanks! 
Thank you for being with us in 2018!  We look forward to doing even more great things for you in 2019. Have a Hygge Christmas!