7 Most Expectable Project Management Conferences 2021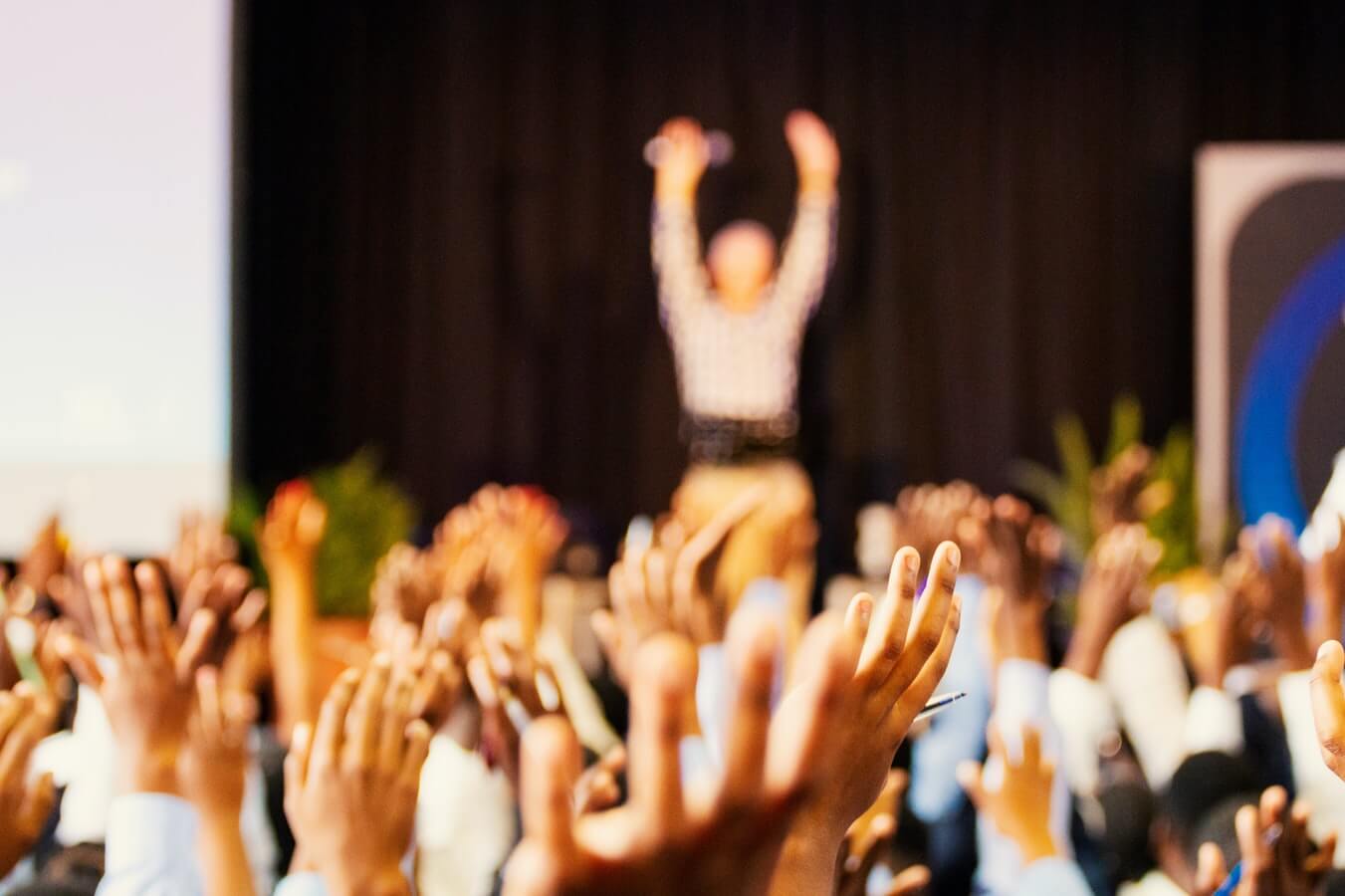 One of the most interesting and effective ways to step up professional knowledge and improve operational skills is the attending a global conference!
Today we would like to meet you with a list of the most significant project management conferences and events that will be held in the coming 2019 year. Visiting at least one of these conferences can give you many benefits in the form of new experience, business connections and a lot of impressions.
Project management conferences 2019
As we mentioned before, project management conferences is a great possibility for all specialists to come together for a couple of days, to meet many new interesting people and have a qualitative communication with them, and also to listen to consummate professionals and bright-minded speakers. It is a really great experience!
Fortunately, every year there are lots of different events and conferences in many countries, and there is always plenty to choose from. Let's explore existing event announcements together!
Location: the University of London, London, United Kingdom
Dates: March 7-9, 2019
Description: it is one of the most prestigious conferences held in collaboration with the representatives of the University of London. Here conference participants can visit the lectures of distinguished specialists in the field of project management and meet with their latest and relevant research.
This event would be interested not only for academics and mater students but also for all specialists who want to get a better understanding of the most effective business practices and project management techniques.
Registration: the earliest registration starts from December 14, 2019, and the latest date of the registration is February 26, 2019. Please visit this page if you want to join the conference.
Price: the entrance fee starts from €120 (~$137) for the period of early registration.
Location: Marina Bay Sands, Singapore
Dates: March 28-29, 2019
Description: Singapore is famous for its advanced technologies and as a major trend maker in the project management industry among all Asian countries. This symposium unites more than 800 high-qualified professionals from different world countries and offers a huge number of thematic presentations and speaker sessions.
The participants will meet with the latest trends and practices in project management, economy & business, brand promotion, team management and other actual spheres. A rich program prepared by the conference organizers is waiting for visitors!
Registration: this conference registration has been started very early, and now it is possible to leave the application to take part in the event before March 28, 2019. See more registration details on this official website page.
Price: the conference entrance ticket price starts from $699 (for SPMI) and ends with $899 (for the public category).
Location: Riga, Latvia
Dates: April 25-26, 2019
Description: the program of this conference is a set of presentations, dedicated to the newest scientific research in project management field, and a discussion of the most relevant business techniques used in practice by many successful companies. This event brings together project management experts and analysts not only from Baltic and European countries, but also from all over the world. Another good reason to become a participant in this conference is the opportunity to visit one of the most beautiful capitals in Europe, the city of Riga. In general, it is a great opportunity to enrich your knowledge base!
Registration: it is possible to register as a listener until April 15, 2019. The period of early registration goes until December 30, 2018. You should enter this page in order to join the conference.
Price: good news – for the early registration period the price is very low! The minimal conference fee is €50 (~57 $) for listeners, €80 (~ $92) for accompanying persons and €110 (~ $125) for the full conference package persons.
Location: Orlando, Florida, USA
Dates: April 28 – May 1, 2019
Description: this big conference is highly anticipated among all American project manager community. The rich three-day program contains many lectures, demonstrations and presentations made by famous and successful businessmen and project management experts. The discussions will cover the most relevant aspects of project management, new trends and the analysis of existing methodologies (Agile, Scrum, Lean, etc.).
The conference participants are also awaited by many thematic workshops, meetings with project management book writers and other interesting and beneficial activities.
Registration: there is a possibility to register right now on an individual basis (before May 1, 2019) and in groups (before March 24, 2019). If you want to become a participant, please visit this page.
Price: at the moment, there are special offers are available for the period of early registration: the individual rate starts from $1855, the group registration starts from $1699 per one person. Despite such expensive offers, the tickets are sold like hotcakes, so have time to get your bargain!
Location: Dublin, Ireland
Dates: May 13-15, 2019 (plus May 16-17, 2019 – additional thematic seminar)
Description: every specialist involved in the project development process should improve the professional qualifications from time to time. And visiting this great European conference is a great possibility to do it!
The participants of this conference accept the role of not just listeners, but also the real students. The program of this conference is a three-day intensive master class in which project management experts will teach everyone, both beginners and experienced specialists, to solve work issues quickly and efficiently.
Registration: it is possible to register as an 'early bird' member before February 20, 2019. In other cases, the registration for the common members will start on February 21, 2019. See this page to join the conference.
Price: there are many variants of the price rates – the lowest price is €550 (~ $627) for retirees, €750 (~ $855) for students and €1130 (~1288 $) for other categories.
Location: Gold Coast, Australia
Dates: May 27-28, 2019
Description: the greenest and most distant continent is also famous for its large-scale conferences, so it is totally true that this event is very significant in modern project management.
The conference invites its participants to plunge into the fascinating world of the most relevant business solutions and project management practices, that will be told by the successful businessmen, the founders of global companies and the most eminent brand management analysts. The qualitative intensive course for your professional development is guaranteed!
Registration: it is necessary to hurry up – there is a 'super early bird' registration package that ends on November 30, 2018. Also, there is a standard registration package that is available until the beginning of the conference. In order to know more details about the registration please visit this website page.
Price: the most favorable offer is for super early bird participants – $1099 including dinner (for PMI members) and $1199 (for non-PMI members). The standard price for the ticket will start from $1699 including dinner.
Location: Detroit, Michigan, USA
Dates: May 30-31, 2019
Description: the name of the conference speaks for itself – this event is entirely devoted to the discussion and review of Agile methodology and its inherent practices used in project management. This conference will be held on the anniversary, the tenth time, and every year it gathers more and more different specialists. Developers, engineers, designers and other IT specialists share their own experiences and impressions of Agile methodology in the form of interesting workshops and presentations.
It is remarkable that this conference is held with the help of many volunteer companies that like working with Agile and promote its best techniques by their personal successful experience. it is definitely worth visiting!
Registration: everyone can register on this conference right now as an 'early bird' (until December 31, 2019) and as a common member (until May 28, 2019). For more registration details please visit this page.
Price: the early bird ticket price is $379. Fortunately, the price for the late registration is affordable too, just $399 per person.
Conclusion
To sum up our today's material, it is better to add the famous quote of Benjamin Franklin: 'An investment in knowledge pays the best interest', and it is totally true. Project management conferences and other related events will be definitely useful and profitable for every specialist.
If you have an interesting information about relevant conferences and large-scale events, please share it with us in the comments of the article!