Project Delay, Hackers Attack or Coronavirus: Why Do We Always Need a Contingency Plan?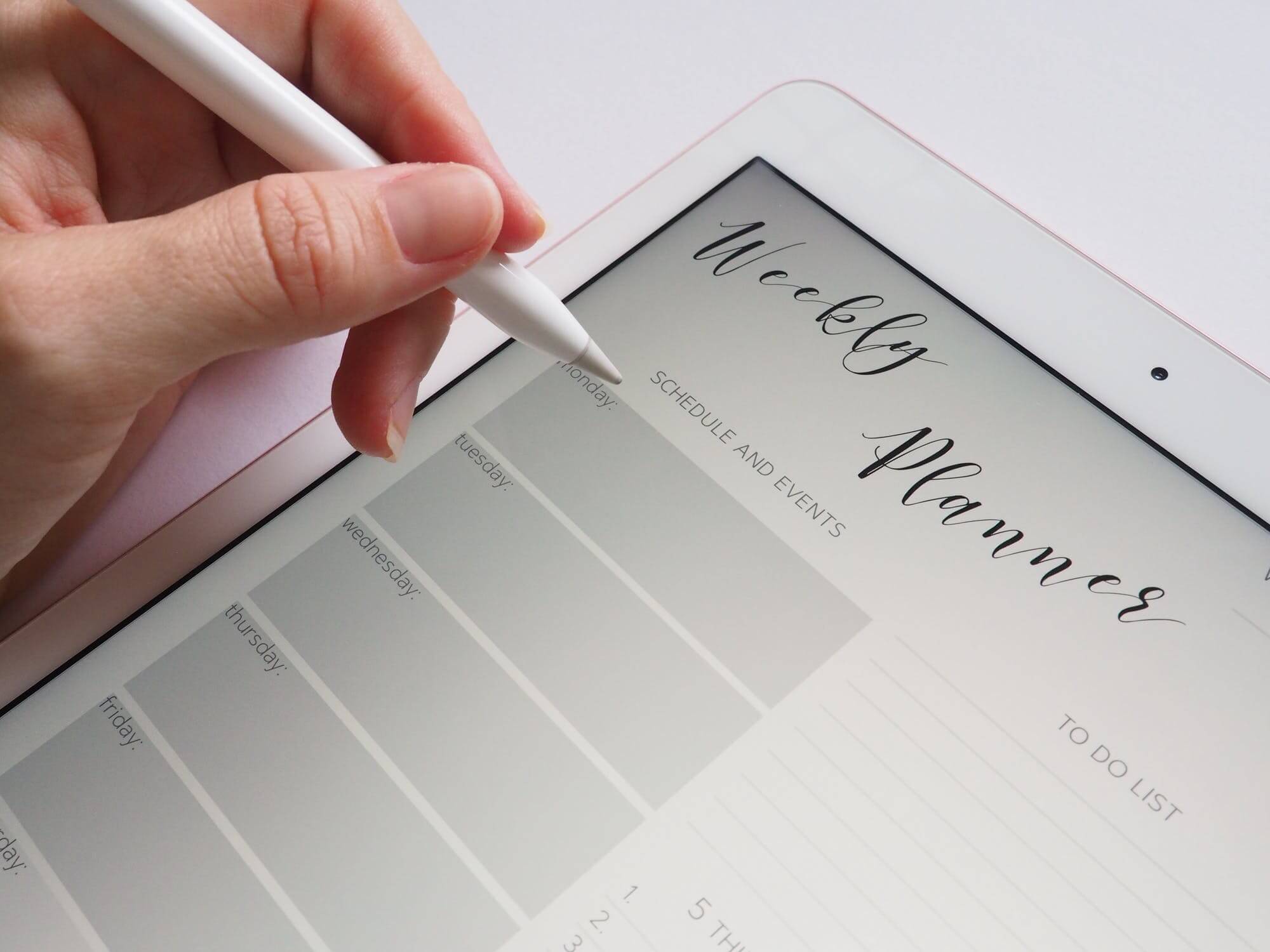 Are you sure that your team and company are totally ready for sudden floods, fires or tornadoes? What about sudden bankruptcy, project delays or website ransom by hackers?
Everything suggests that it is better to be prepared for such events. Always.
We wrote this post in a period when all information resources gave first pages and headlines to one single event – the spread of Coronavirus. This large-scale disease has contributed to the cancellation of many important conferences, sporting events, exhibitions, and forums. Coronavirus has been demonstrating to businesses how it is important to have a plan B.
Therefore, we simply cannot ignore a very important topic – contingency planning.
Contingency planning assists to save your reputation, money and even life. It will assist to prepare you for such challenges as the loss of data, customers, staff, or business relationships. Do not doubt making it a crucial part of your work. In this post, we explore how to start and maintain a powerful contingency plan to always have got a backup option when things go wrong.
Contingency Plan: Definition and Areas of Application
What is a contingency plan? This is actually about a Plan "B" – the backup plan in place for when things go differently than expected. 
A contingency is anything that may occur outside the range of typical operations that may negatively affect a company's ability to operate. Sometimes you may face a positive contingency, for example, a surprise influx of money. However, in most cases, this term refers to negative events that threaten the company's reputation. So, let's say, a contingency plan is a defined actionable scenario that can be implemented if an identified risk becomes a reality. 
Contingency Plan in Project Management
In project management, contingency planning closely relates to managing project risks. The PMI (Project Management Institute) defines it as, "Contingency planning that involves defining action steps to be taken if an identified risk event should occur."
Of course, a plan is just an outline but sometimes, projects extend beyond its lines. The quicker the project manager can be able to prepare for the plan changes, the more effective it will be.
Please note, that contingency planning isn't the same as risk management. Risk management involves defining, avoiding, assessing, mitigating, sharing and accepting risks. Contingency plans cover developing steps to take when an actual issue occurs.
Many businesses today create several sets of contingency plans for a variety of potential threats. If you care about possible risks within your project management, these steps should be part of the risk management plan. And be sure, regardless of sizes and industries, all companies need such a plan.
5 Steps to Create a Contingency Plan
Like any strategic plan, a contingency plan requires detailed research and effective brainstorming. Follow these steps to make sure you're doing it right:
Identify resources and prioritize them correctly. List your company's critical resources, such as teams, facilities or tools, and prioritize them from most important to least important. How to do it? Follow one of the prioritization methods or available techniques. 
Define the main risks. While meeting with teams, executives and every department in your company, figure out where you can be vulnerable – just to get a full picture of what actions could compromise your resources.
Make a draft first. Try to prepare a contingency plan for each risk that you can identify, starting with what is most critical to the life of your company. Whatever your plan, it should include the specific steps necessary to resume the normal operation of the company.
Share the plan. After the plan been approved, you should make sure everyone in your team or a whole company has a copy. Any kind of plan is not effective if it hasn't been properly communicated.
Revise it. A contingency plan like any strategy must be revisited, revised and maintained to match the company's changes.
Possible Elements of a Business Contingency Plan
A well-composed contingency plan will be able to save your business if unexpected events happen. What should it cover?
1. Scenarios
Taking into account your risk assessment and probability charts, select the most likely scenarios, which you desire to plan. 
Think about what should happen in every single case. Try to consider various scenarios such as loss of suppliers, cyber-attacks, staff absences, power outages, or structural problems with your business premises.
2. Triggers
Your plan should include what exactly will cause you to put it into action. A separate event may have multiple triggers, which will initiate a different part of your plan.
3. Response
List an overview of the strategic steps that you will follow in response to the event. They will provide a specific context for the actions that you ask your teammates to take.
4. Key Responsibilities
Make sure you are aware of who is directly responsible for each element of the contingency plan. Define as well who will be in charge at every stage, and what exactly you expect them to accomplish.
5. List of people to Inform
The contingency plan should include the list of people who need to know about what's happened. There can be employees, customers, suppliers, and the wider public people if needed.
6. Timeline
It's better when your plan contains what needs to be done within the first hours, a day and a week after it is implemented.
You may actually need far more detailed timelines for particular situations, such as serious workplace injuries, leaks of hazardous materials or data breaches. Add the details about when you would expect normal business to resume.
Using an Appropriate Project Management Tool for Contingency Planning
Many project management tools propose effective functionality you need to make a reliable contingency plan, which can be quickly executed in a complex situation.
For example, in Hygger, you will find checklists and friendly timelines to outline all the elements required.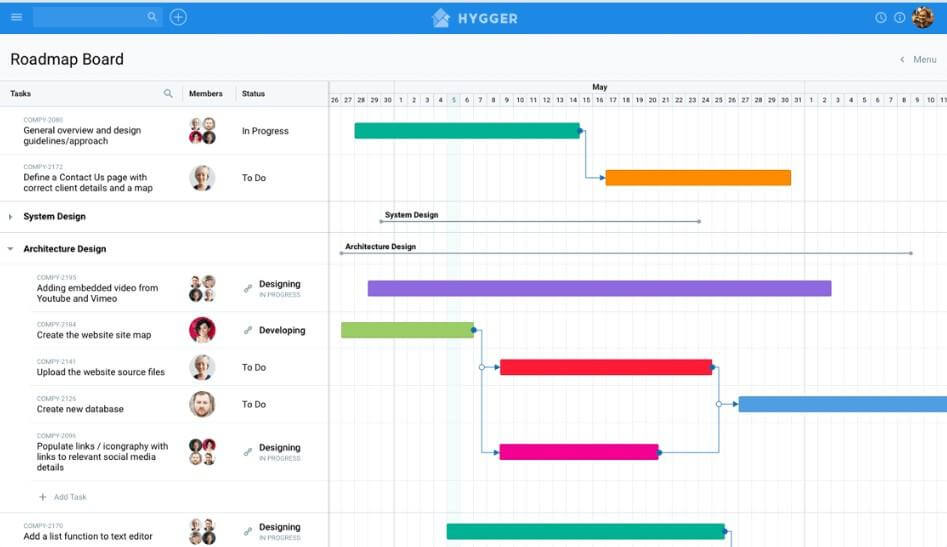 Using convenient Kanban boards with cards, you'll be able to add files and comments to each task, so everyone in your team will know what to do when the time comes.
How to maintain your contingency plan?
Make sure your contingency plan is relevant and credible, so try to review and update it regularly. During the reweaving process, consider all technological, operational and personnel changes and revise the risks accordingly. After that, discard old plan versions.
Do not doubt to provide new employees with the contingency plan as part of the inductions to let them be familiar with all its aspects and know what to do.