Stakeholder Management Plan: Steps to Create and Useful Tips to Apply It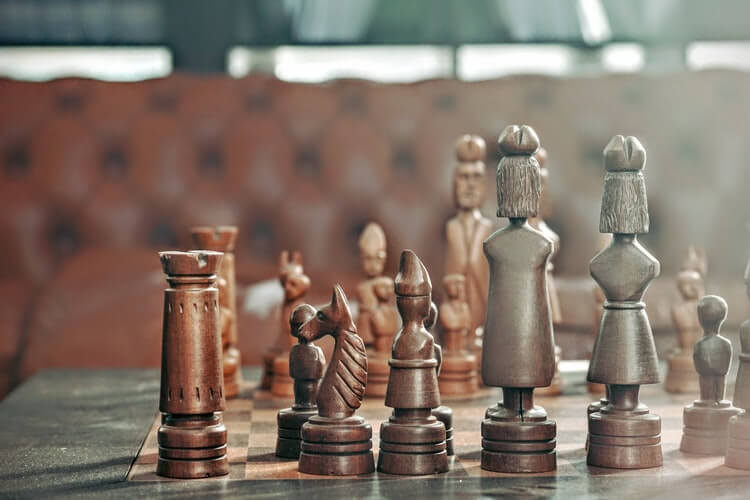 Stakeholders have a key interest in the project outcome. Therefore stakeholder management is a critical concept for the evolvement of any project.
Advanced project managers know how it is important to use this strategic discipline to win support for their projects from internal and external stakeholders. They carefully perform stakeholder research to define, categorize, prioritize, and assess stakeholders' abilities to affect their projects. This kind of analysis is the basement for a stakeholder management plan. In this post, we are going to cover this topic in detail.
What is Stakeholder Management?
Stakeholder management includes all the processes related to managing the stakeholders involved in a particular project. The goal of any project manager is to balance the requirements of key stakeholders accurately. The more the PM can tease out what their goals and requirements are from the outset, the better.
The Global Importance of Stakeholder Management
When stakeholders function collaboratively with the PM and the project team, the project will come to success. Experienced project managers know that well-developed stakeholder management is absolutely a key project success criterion. 
Engaging all stakeholders with the help of available communications techniques, frameworks and tools represents a core behavior attribute of an effective project manager. The analysis of stakeholders is a serious process beginning with stepwise discovery and data collection. This is about an iterative process that manages stakeholders through a deliberate plan of action and strategic communication for the life of the project.
What is the role of a stakeholder management plan?
No one project exists in a vacuum and every stakeholder plays an essential role in making your project happen. Stakeholders believe in the project, they are devoting money, time, and resources to it. They contribute funds, materials, tools, expertise and more. However, they can also make it an extremely clunky process without proper management.
Who is responsible for creating the stakeholder plan?
In case when the entire project, stakeholders, and everyone involved are internal, then the project manager is the responsible person who completes the process of a stakeholder plan. If there are external stakeholders and clients, then the main contact at the client's organization will be the one to complete this process.
How to Create an Effective Stakeholder Management Plan?
Here are 5 basic steps you should follow to prepare a well-rounded stakeholder management plan.
1. Map all stakeholders
Knowing your stakeholders is the initial step to a good plan. Stakeholders are typically divided into two groups: internal and external.
Internal are people within a company who have a direct interest in the completion of a project. Among them, you can find department heads who can affect the project (directly or indirectly) by influencing the direction of their department on the given project. 

External stakeholders are not part of the company. They are investors, customers, suppliers, communities, neighboring businesses or governmental oversight authorities.
2. Categorize and prioritize them
Make sure you understand which stakeholders are going to have a bigger influence over your project. Note at which stage their influence becomes lesser or greater. Prioritization will help you to define it.
Consider how to manage them on the project, and then start prioritizing their goals and demands. These priorities can flex at different points of the project. 
3. Interview stakeholders
Collaborating with new stakeholders can be tricky.  Moreover, there are always many voices from outside the company with different demands or many inside the company with competing goals. 
Prepare some basic interview questions you may ask to get sorted:
What are your expectations for this project?

What do you expect from the team?

What has inspired you to join the project?

What deliverables are you interested in?

How do you want to change the project after launch?

How quickly do you see this project rolling out?

What positive aspects of the project can you admit?

Are there any worries about this project you see?

What kinds of meetings do you prefer? etc.
4. Build a matrix
Draft a quadrant to sort your findings. It will help to distinguish people with high interest and high priority vs low interest and low priority. 
For example, a simple Eisenhower matrix or the Mendelow's matrix will help you with visualization.
Actually, stakeholders with high interest but the low priority are typically your best confidants. 
5. Set expectations
When you set expectations, you give life to your stakeholder management plan. After outlining your matrix and identifying priorities, create your project plan. 
Define which stages each key stakeholder will be involved in. Determine timelines by which their feedback is needed. Be honest and realistic at every project stage, your stakeholders will thank you for it.
After the steps outlined above, you should check the plan routinely. (weekly, monthly or quarterly, depending on the project scope or timeline). Do not forget to document all levels of communication to make the other project members know the latest feedback from key stakeholders.
Hygger Will Help With the Stakeholder Plan
In 2020, the best way to create a stakeholder management plan is to apply smart online project management software with such features as communication, project planning, scheduling and more all in one place. 
Hygger.io provides colorful dashboards with real-time updates and live reporting for stakeholders. You may also use built-in prioritization frameworks and the reporting system to give stakeholders exactly the information they need and when they need it.