What Are the Ways to Become a Great Growth Hacker? 25 Useful Resources and Tips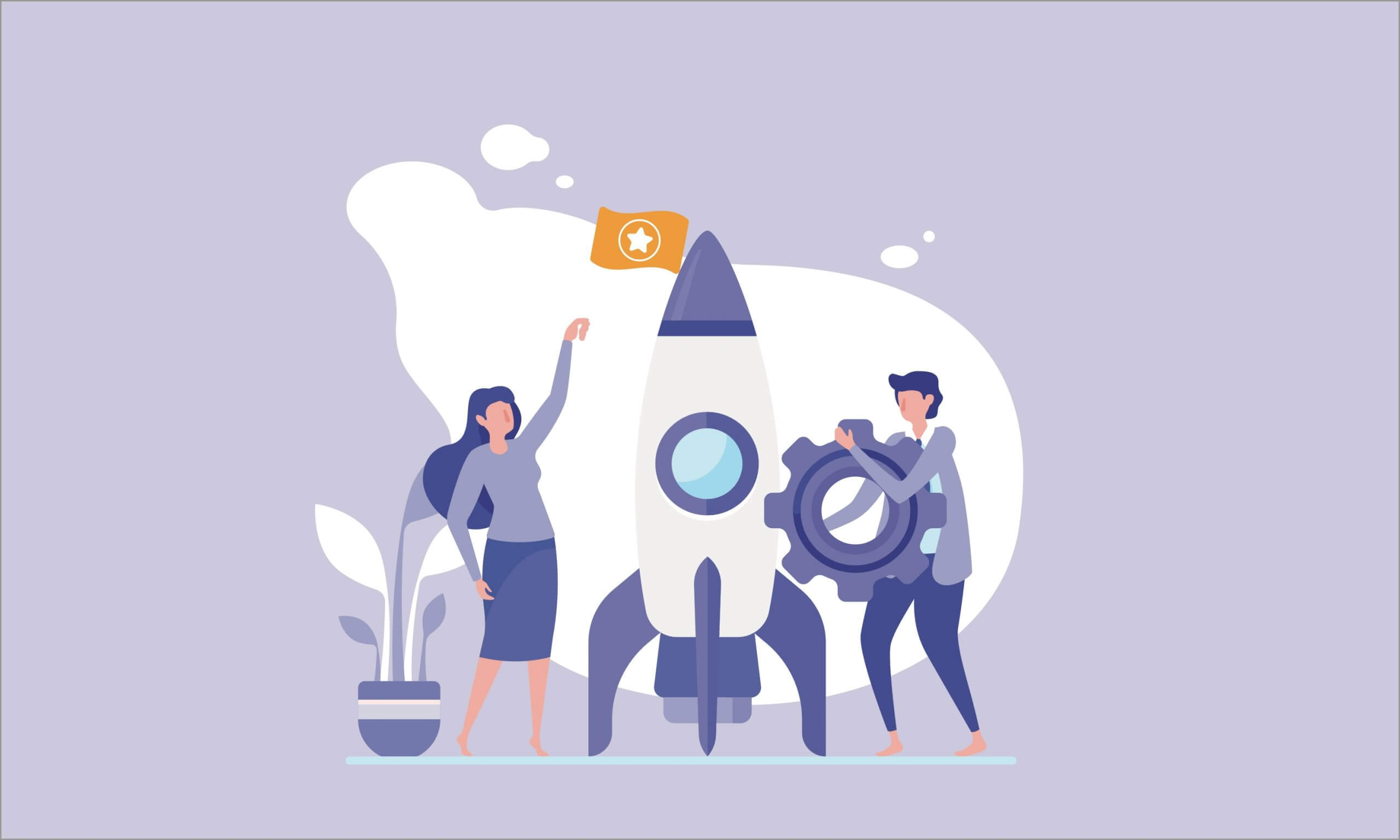 Is Growth hacking a medicine for business or just another cheesy phenomenon that tomorrow will die?
It's rather difficult to agree with the latest statement because the "hacking" technologies of the growth strategy are expanding year by year. This phenomenon is not so young, by the way.
In this article, we explain why Grows hacking "has stepped on the heels" of traditional marketing so quickly. We also list some great examples of sources that can be useful for Growth hacking learning.
Growth hacking is a strategy aimed to "hack" the growth. In the positive meaning 😉 The author of the term is CEO of GrowthHackers, Sean Ellis, who began to popularize the phenomenon in 2010.
Example: Hotmail, one of the first free email services, applied a simple but an effective Growth hack. One day, each user's email at the very bottom began to be accompanied by the inscription: "This email is sent with Hotmail. Join Hotmail now".
With the growth of mass customization and web services' niche orientation, the laws of classical marketing disappeared. Now users have an immunity to traditional marketing and quickly get tired of it, not paying attention to the essential things. This increases the role of a person who is called a growth hacker.
Who is a growth hacker and what is his strength?
A growth hacker is not a marketer or not just a marketer. Often, people who manage Growth departments have a technical background. For example, Ruba Borno, VP of Growth Initiatives in CISCO holds a Ph.D. and a Master of Science in electrical engineering and a Bachelor of Science in computer engineering.
Most often, a growth hacker is a technically experienced specialist working on the crossroad of marketing, product, UX, promo technologies and customer development. That's why cross-functionality is his/her middle name.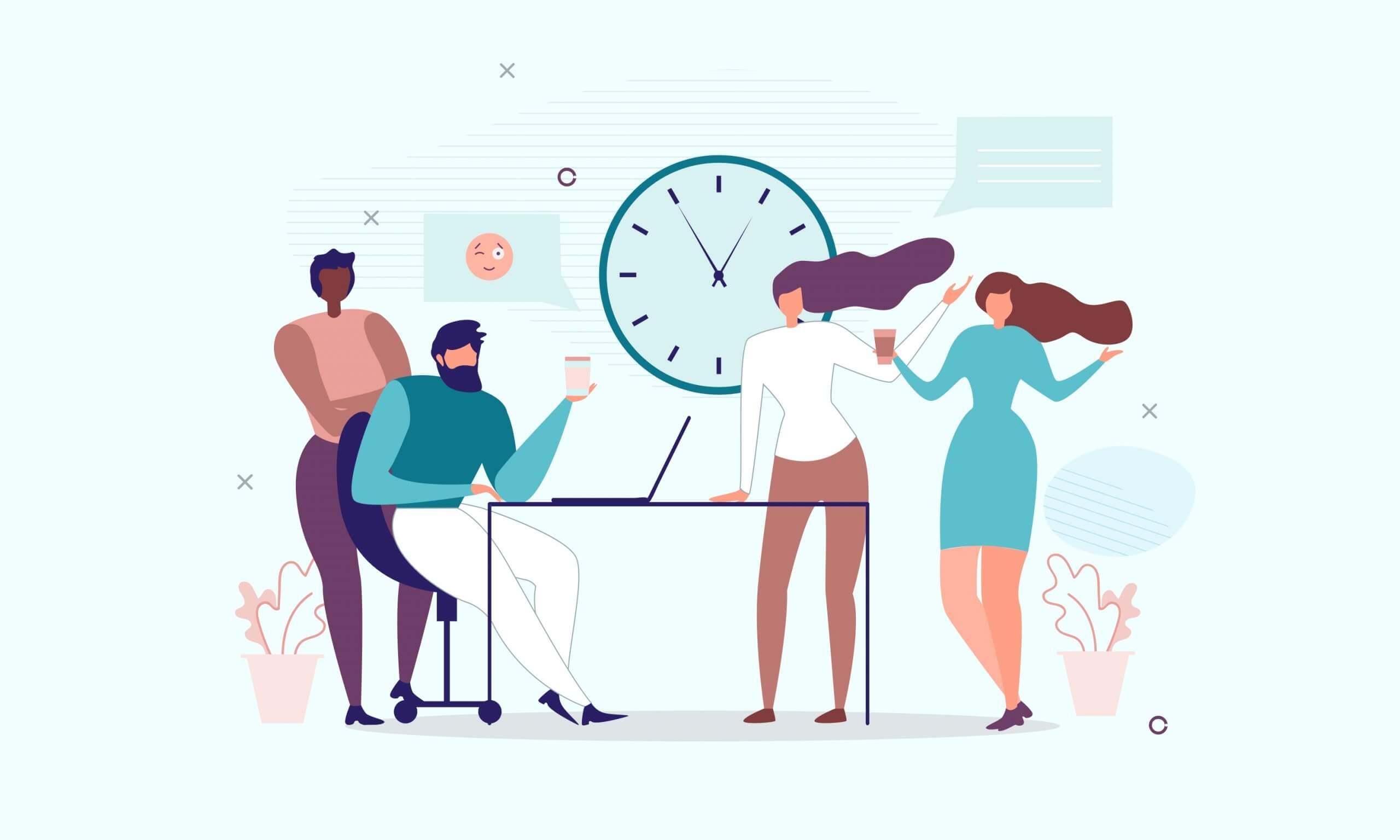 This person is always focused on growth, so he/she needs to constantly work with different metrics (for example, OMTM or AARRR (Pirate Metrics). In large Silicon Valley's companies, the growth specialist is most often accountable to CEO, VP of product or VP of marketing.
Example: Some time ago Dropbox correctly focused on visual trends in marketing. Growth hack specialists of the company entered the market with the help of a video about their product, which immediately attracted the attention of a large startup accelerator. Then there were more videos and posting on the popular Digg.com. As a result – 75K users and 75K of new email addresses were received for the first day on Digg.
Nowadays, Growth departments based on the principles of Growth hacking appear in many industries. Naturally, large companies understand the need of such departments first: Facebook, Pinterest, Amazon, Spotify, WordPress, HubSpot, Apple, PayPal, SAP and many others.
Growth hacker is not a profession, but a way of thinking
Growth hackers are able to respond more quickly and persuade users faster. They act situationally and understand: something that was relevant yesterday – was relevant only yesterday. Their task is to understand what will be relevant tomorrow and the day after tomorrow. Based on this, they will build communication with their audience.
Growth hackers look for their strategy among the coverage parameters and product-oriented growth methods.
Example: 6 years ago, Facebook reached 1 billion users. However, Zuckerberg's team understood that this was not the end and continued to actively investigate the behavioral characteristics of users. As it turned out, those users who added 7 friends in 10 days, were more active and loyal than others. After that, this fact was reflected in onboarding.
Their goals are based on marketing but are primarily on product insight. Their key characteristic is creativity, that helps to go beyond advertising, marketing or SEO.
The basics of Growth hacking: where to start?
Here are 5 main theses that can be used by someone who thinks about the growth hacking strategy:
There are no ideal metrics for all products. Therefore, it is necessary to clearly understand what metrics you want to grow: in profits, retention of customers, the number of registrations, etc. Only by understanding specific goals, it is possible to turn to growth strategies.

Users' social background is too important today. Only a detailed study of the needs of the audience and its psychology will lead to success. Do not focus only on trends. The analysis of user behavior will help optimize costs and find the best strategy for growth.

To expand any business, it is necessary to create a virality. Sometimes you need to start with small groups and carefully examine the behavior of people inside, then scale to a mass audience. This will allow you to select the right channels for creating a global reach.

It's worth to remember that Growth hacking is rarely free. Even if you do not use paid channels, working on a growth strategy requires the time of a specialist or team, and this should be paid anyway.

Do not think that the more Growth hacking tactics you apply, the better and faster results you'll have. Successful stories of well-known companies such as PayPal or AirBnb show that only one strategy worked in each separate growth story.
Example: Buzzfeed has achieved 200 million daily subscribers thanks to Growth hacking tactics. Growth experts of the company concluded that users like to share content, but the content is shared only if it is truthful and interesting. So company's strong rules of distribution and careful facts' verification appeared. Buzzfeed was one of the first companies that started to actively use the mobile version of the site: now more than 60% of their users read content from smartphones.
The main forces of Growth hacking technologies:
Here are some examples of how you can implement Growth hacking in your product:
… and many others.
If you want to know more about Growth hacking and perhaps think to hire a growth specialist in your company, here's a list of some useful books, articles, courses and just good resources for Growth hacking learning:
Best books about Growth hacking
"Lean analytics. Use data to build a better startup faster" by A. Croll and B. Yoskovitz.
The authors teach how to strengthen the original idea, find the right customers, decide how to start building a strategy, how to monetize your business and competently promote it with the help of Lean analytics. This book shares ideas based on case studies and insights of more than hundreds of business experts, examples of effective business models and metrics.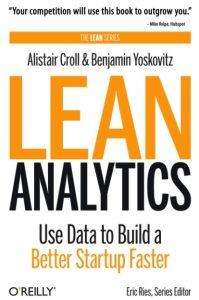 "Hooked: How to Build Habit-Forming Products", by N. Eyal
In this book, you can learn how to make your products relevant and popular. The author has a great experience and numerous of studies.
The "hook" model described in the book is a four-stage process that successful companies use to form consumer habits. The book "overturns" the familiar views on simple things and inspires the creation of know-how.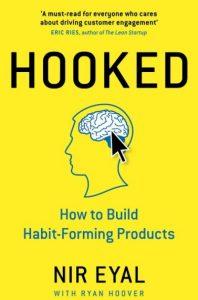 «Traction» by G. Weinberg, J. Mares
Why do many startups fail at the very beginning of the journey? According to entrepreneurs Gabriel Weinberg and Justin Mares, the authors of the book, the fatal mistake at the start is a huge effort in improving the product by attracting potential users. Then what should I pay attention to? This can be learned from this book. The authors offer 19 different channels of product support, from viral marketing to industry exhibitions.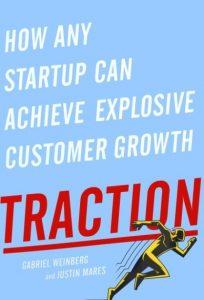 «Startup Growth Engines: Case Studies of How Today's Most Successful Startups Unlock Extraordinary Growth», by S. Ellis
The author compares modern start-ups – all of them have a common approach to growth. Using Growth hacking as a new type of marketing, these start-ups grew to millions of users and created billions of dollars without traditional marketing scenarios. The book demonstrates the examples of mass growth in Uber, Snapchat, Evernote, Hubspot, Github and many others.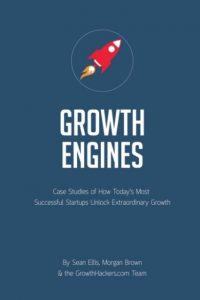 Growth Marketer Handbook by J. Yongfook
In this book, the author offers one hundred proven tactics for growth hacking. He is an experienced entrepreneur who worked with several companies, and now manages SaaS product and is happy to share experience and successful growth technologies.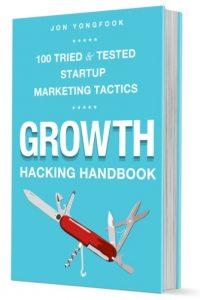 Useful articles about Growth hacking
The article is about how to get users to fall in love with your product on the first visit and avoid losses at this stage. All about the Aha-moment, where it is only important to know the main technologies for achieving it.
Growth hacking tactics, which are actively used by modern start-ups to attract and activate new users.
In the author's survey – the opinions of fifty Growth hacking experts, such as Neil Patel or Josh Elman. Countless hours of conversation with geniuses of growth were reflected in 13 insights, which the author shares in his material.
Some fresh ideas about growth and tips for the rapid and qualitative development of the product backed up by practical examples.
As a rule, only one person is focused on growth at the full-time position in small start-ups. It's expected that this person will do everything on his own. The author shares his own experience. Here you can find a detailed example of using the AARRR method.
Even if you create the most wonderful product, this does not mean that people will come endlessly. You need to constantly understand the clear reasons for user interest, as well as constantly monitor the growth and user outflow. In this article – another example of Pirates Metrics effectiveness.
Andy Jones, VP of Wealthfront,  worked in well-known large companies. He has something to tell about tactics by increasing the number of active users, profit growth, and other interesting topics.
Alex Schultz is VP of Growth on Facebook. He does not have an education in marketing, but his thoughts and practices will be useful to many startups because Alex is considered a well-known expert in the field of growth hacking.
Growth hacking courses
Useful resources
Conclusion
After all, the main goal of Growth hacking is to build a self-replicating marketing mechanism that is relevant at the moment, which will reach the millionth audience on its own. However, it should be remembered that this is a process with its own trials and errors and there is no 100% conclusion here.
Unique growth strategies cannot be simply copied and applied from product to product. Growth does not happen instantaneously. This is something that you always need to work on.
Do you think there are any prospects for Growth hacking? Please, share your experience and examples in the comments.