Hygger Achieves Premium Usability and Rising Star 2019 Awards for Project Management Software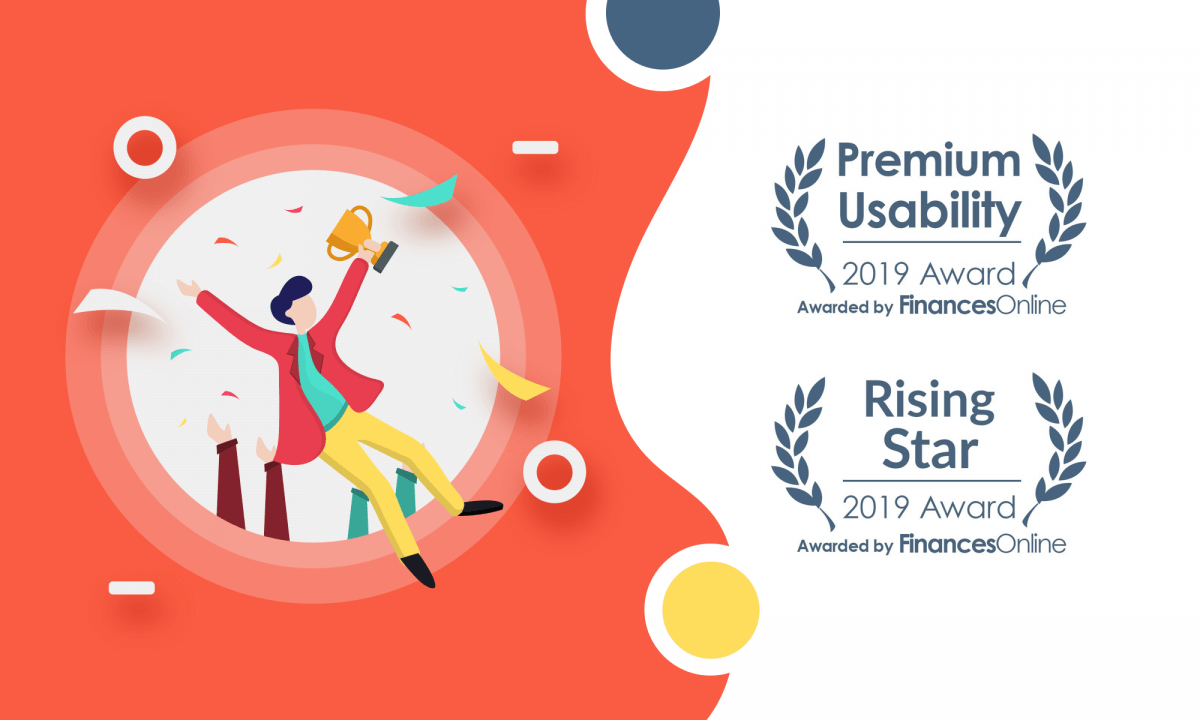 Great recognition signifies the start of the year! Hygger achieves two remarkable awards. 
This time, FinancesOnline, the fastest growing independent review platform for B2B, SaaS, and financial solutions, included our project management platform in their 2019 list of quality certificates and awards.
We gladly announce that recognition! 
The Premium Usability 2019 and Rising Star 2019 Awards are given only to top B2B products and represents the highest possible level of service. These honor recognition and the awards highlight the Hygger's extensive knowledge of the industry it's selling to and the needs of our customers.
These awards are the result of thorough and objective evaluation handled by professional experts.
FinancesOnline highlighted the following Hygger project management software features and benefits:
Planning and setting priorities
Hygger is helpful in creating workable plans, it enables users to quickly establish the specific and realistic goals they want to achieve. The platform allows measuring these goals and tracking progress effectively.
Creating an actionable plan with the help of powerful roadmaps make it easy to visualize your projects and their phases. Various prioritization techniques and frameworks help you identify priorities and focus on things that matter most.
The Eisenhower matrix, ICE and ICE prioritization models and the Weighted scoring system are able to help you to get all things done.
Delegating tasks and managing team efficiently
Every project team is aiming to work efficiently and effectively and perform project tasks in cohesion and parallel with all team members.
Hygger allows breaking down project plans into various tasks, distributing them among team members, and ensuring that each task is given to a certain worker. Kanban boards are a great solution to track tasks and their status.
Hygger functionality provides teams with easy and instant access to tasks, schedules, communication tools, and priorities via a centralized system.
You get a unified environment where everyone is connected to everything and each other. This results in better communication and productive collaboration.
We're delighted to have 100% customer satisfaction score and 8.0 out of 10 overall review score by Finances Online team.
The review platform has also included Hygger into the other subcategories:
Best Project Management Software

Project Portfolio Management Software

Task Management Software

Online Visual Project Management Software

Cloud-based Project Management Software
We thank FinancesOnline for the high scores they gave us! We will keep working hard to make the online project management tool better 
Do you need additional information about Hygger? Watch this short video to get a clear picture of the platform: