Essential Rules of How to Make Right Decisions Faster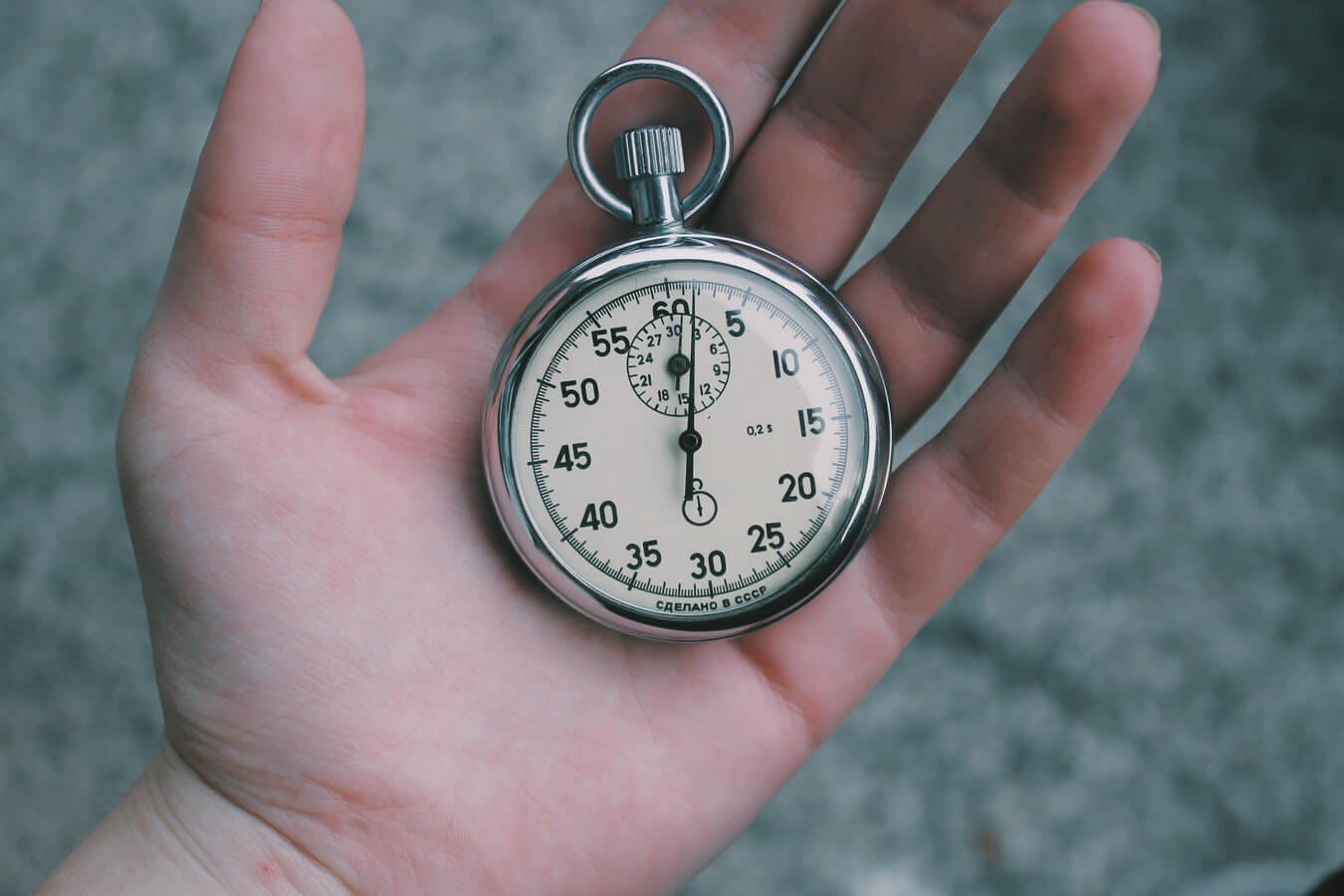 Nowadays reality forces us to be mobile, think and act quickly in business and day-to-day private life. Just one slow motion or a prolonged decision and you'll lose what you have achieved or give the initiative to others.
It's like in ping-pong: you have to think quick and react immediately. There is often not enough time to think about what your next best move is. What combination to use, which direction to move and so on.
Making good decisions quickly may come to the rescue. This powerful skill assists to determine the quickness of your acts, the speed of your reaction and your power in general. The slower your decisions, the easier it will be for your competitors to achieve better results.
If you care about how to improve this skill, as well as how to increase productivity in general, then this post is right for you.
If we talk about business, the ability to make quick decisions will help you no matter what field you are involved in and what position you have.
This skill helps business owners, product managers, marketers, team leaders, senior specialists and all those who have some responsibility for making decisions and increases the motivation of all team members.
The real problem is that quick and impulsive decisions are often based on our emotions. Often it leads us to make choices that are not the best.

How to make quick and logical decisions correctly to become unstoppable? Here we combine some essential rules and concepts to improve the skill of quick decision making.  
Distinct goals: trivial but easy
Effective decision-making should be based on having a goal in mind. Be sure: to be effective in decision-making, you need a distinct, well-defined, measurable and specific goal. This goal can be formulated and thought out in advance and hidden somewhere in your mind.
Setting clear goals in mind ahead of time will make your decision much easier to implement.
Drawing the analogy with sports again, I would emphasize that your main intention is to win, and that is your goal. However, this sounds quite general. In order to clarify the goal, you need to explore all the strengths and weaknesses of your competitor.
If you realize that your ping-pong opponent attacks aggressively, then you should work on defense and take a shot firmly.
You've definitely heard about the famous SMART goals concept. If not, dive into its details and you'll quickly discover some keys to essential challenges in goals setting.
Focus on the present
Looking for urgent solutions, we can become overwhelmed with the big picture. It pushes us to think about how our decisions will affect the future. We try to imagine each step along with its every outcome and this process is mentally draining.
Save your energy for tasks and try to make the best decision possible, focusing on the present. Make your quick and balanced decisions based on what will make your next step the easiest.
Decision-making deadlines
Deadlines help with focusing your thoughts and making the right decisions quickly. The pressure of the upcoming moment forces minds to focus on what needs to be done right now. Setting deadlines will force you to stay in the moment and get your decision made quickly.
Just set a timer on your phone, schedule a decision-making hour or apply the famous Pomodoro technique.
Feedback and own lessons
Provide yourself with feedback after your important decisions. It's rather useful to troubleshoot and analyze your processes and acts to see how you can do better next time.
Dive into what your tendencies are and why they made you fall short. This will help you next time to catch your bad habits before they happen.
Avoiding bad stuff and options
People always have a hard time saying goodbye to things and options that even do not benefit them. Unnecessary old docs, furniture, clothes, old emails and so on. When it comes to options, we see the same picture.
Options are helpful, but too many can be overwhelming. So try to get rid of anything that is not going to move you to your goal. Here you just need a strong skill in setting and managing priorities.
Embracing the failures
Unfortunately, often our failures are based upon our incorrect quick decisions. In order to make appropriate quick decisions, you must learn to embrace the possibility of failure.
Failure is just a life stage and there is always a rainbow after the rain. Our failures are how we learn and grow.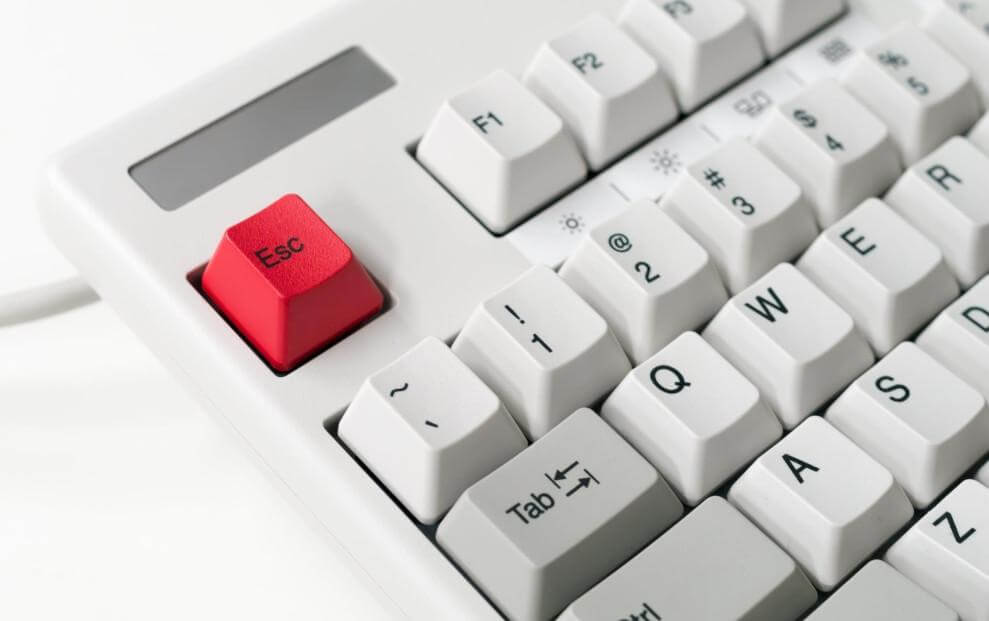 Want to get more?
If you think that the rules and postulates mentioned above are not enough to master your ability to make quick decisions, then you should read professional books. One of them is Think Fast: Make the Quick Decision the Right Decision by Ryan Woods.
Ability to make quick decisions helps to take advantages of opportunities, choose the right things for yourself and ensure things go your way. In this book, the author shares his thoughts about how to make effective quick decisions that you will not regret.
Opportunities wait for no one, so if you wait for the right time to make great decisions, you will lose precious time. The book teaches to coop with this challenge.
Decisive: how to make batter choices in life and work by Chip Heath and Dan Heath is one more interesting book for improving decision-making skills.
This book will be helpful for everyone who has ever found perplexed between two decisions. The authors describe a typical 4 step process that we go through while making every decision.  
We make a preliminary choice.

We do an analysis of our options.

We make a final choice

We stay and live with the choice.
There are always self-serving bias and overconfidence which act as hindrances in making the right choice. This book shows how to gallop these hindrances.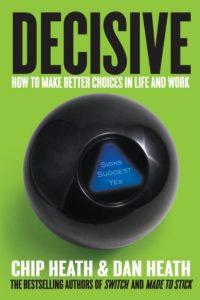 The book #3 in our list is Smart choices: a practical guide to making better decisions by John S. Hammond, Ralph L. Keeney, and Howard Raiffa.
This decision making book will be useful if you feel overwhelmed with possible options. Here you'll find the emphasis on the means of making good decisions and understanding how people make them.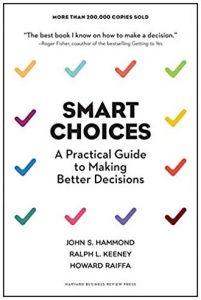 Conclusion
After reading everything above, do you have a strong answer to how to make quick decisions and get more done without stress?
Improving your quick decision making skill, you can get remarkable devotion from your team.
Take some time to examine it and get advice and new perspectives from your team members. Applying this leadership skill for each situation, you will demonstrate adaptability and will gain a reputation for competence with people at all levels of your company. And finally, don't forget to apply a powerful collaborative management tool to make your productivity and leadership even stronger!